Bioinformatics contract research and consultants
---
Associate Director, Alliance Management, Data Sciences Platform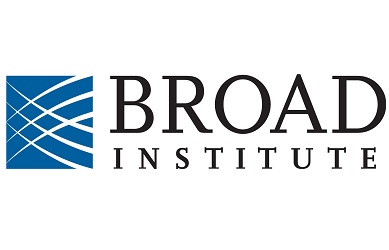 The life sciences are in the midst of a data revolution. Cheap and accurate genome sequencing is a reality, high-resolution imaging is becoming routine, and clinical data is increasingly stored in machine-readable formats. These breakthroughs have brought us to the threshold of a new era in biomedicine, one where the data sciences hold the potential to propel our understanding and treatment of human disease.
The Broad Institute's Data Sciences Platform sits at the center of this transformation. Our team is charged with building a suite of sophisticated software products to serve both the Institute and the world. We play a pivotal role in flagship scientific efforts such as the All of Us Cohort Program and the Human Cell Atlas, and we collaborate with world leading technology corporations, philanthropic organizations, and pharmaceutical companies. Together, these activities make us a leading organization at the intersection of the life sciences and data sciences.
We seek an energetic and engaging individual that can help us manage our alliances with key strategic partners. On a day to day basis, this person will be responsible for ensuring good relationships with our partners, and managing deliverables for these collaborations to ensure overall program success.
Job Responsibilities:
Oversee and coordinate execution of strategic partnerships: You will act as the key program representative responsible for organizing our work efforts, capturing key metrics, and reporting out executive-level updates to various stakeholders.
Build relationships with partner organizations: You will be responsible for stewarding and deepening our relationships with life sciences and technology partners, and discovering ways of further aligning our interests with theirs.
Connect the dots scientifically: You will be responsible for self-learning complex topics at the intersection of life sciences and technology, and advocating for the scientific vision both internally and externally.
Partner with collaborators at the Broad Institute: You will also partner closely with other groups at the Broad Institute to help drive our strategic collaborations forward.
Continually optimize internal process: You will partner closely with internal teams to understand points of success and friction, especially as they pertain to external partnerships. You will leverage your experience in diagnosing, recommending, and influencing to improve team processes in a consensus-driven way.
Act in a strategic capacity driving programs toward success: You will be able to navigate ambiguity and turn it into clear next steps. You can see around corners and identify execution risks or relational challenges before they arise so that they can be avoided.
Represent project stakeholders: Depending on the project, you may work with project management teams to track milestones and deliverables associated with our external partnerships, identifying areas where we are at risk of not executing. You will write quarterly reports to partner organizations on our progress, and organize executive sessions where project updates are discussed.
Represent the organization: You may be asked to represent our organization at external events, and you will be able to serve as a credible and engaging voice for the organization. You will partner closely with the Data Sciences Communications Team to evangelize our products.
Gather strategic information on the external landscape: You will identify unmet needs and strategic opportunities at the intersection of life sciences and data sciences. You will be able to gather information on the competitive landscape and distill it to actionable suggestions for the product management and product marketing teams.
Believe in the mission: We are beholden to the mission of advancing science and medicine, not returning money to investors. You will embrace this mission, and evangelize it internally and externally.
Requirements:
At least eight years of managing programs and execution in complex environments having diverse sets of stakeholders. Past experience in related execution roles such as data analysis, product management, or general management is a plus.
Experience with the nuances of the intersection of life science and technology; experience in medicine, biology, human genetics, or data science considered a plus.
Authentic and engaging personality paired with a customer engagement mindset; ability to form strong personal connections and naturally build partnerships with others. Proven track record of network-building across institutions and organizations.
Intrinsic sense of responsibility across the entire project spectrum. Ability to navigate complex dynamics to get projects off the ground, organized, and completed successfully. Includes demonstrated experience operating cross-functionally and improving cross-functional processes.
Excellent communication skills (both written and verbal) as well as organization skills.
Willingness to travel (approximately 1 trip/month)
BA or equivalent
Job Features
| | |
| --- | --- |
| Location | Boston/Cambridge, MA |
---