Bioinformatics contract research and consultants
---
Senior Bioinformatician / Data Modeler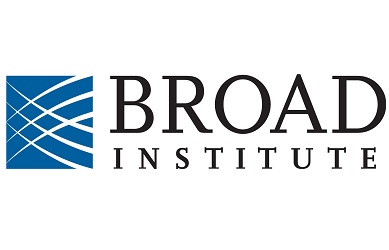 We are seeking a bioinformatician, data modeler or data manager with a passion for exploring and understanding biomedical data. Candidates will have a background in database schema design, software engineering, bioinformatics, or computational biology and exposure to healthcare, public health, pharma or the life sciences.
The Broad Data Science Platform enables researchers to find data, build cohorts and interoperate across many complex and diverse datasets including genomic data, imaging data, medical records and other data types. The Data Modeling Team is defining a data model specifically designed to facilitate and encourage data sharing, reuse and interoperability as well as building out the tools and infrastructure to leverage the data model.
The Team is a multi-disciplinary and fast moving team engaged with Broad's most exciting projects in collaboration with the National Cancer Institute, NIH, and many biomedical consortia. We are a core part of the Broad Institute, a deeply collaborative scientific institution that is transforming medicine and human health by building software solutions to process and analyze scientific data on an unprecedented scale.
In this role, you will:
Apply your data science and engineering expertise to formally specify common data models mapping scientific data with a focus on the types of questions researchers ask
Collaborate with scientists to distill scientific questions and data into the computable entities of a data model
Work side-by-side with software engineers to maximize the cross-compatibility, searchability and interoperability of datasets
Collaborate with international standards groups to strive for interoperability with data across the globe
Our ideal candidate will:
Apply and grow data science, bioinformatics and domain experience to solving data management and access challenges
Be enthusiastic about learning new domains through our collaborations with a wider community of computational biologists and biomedical researchers.
Be able to juggle multiple deadlines and structure their work independently.
Be able to demonstrate data modeling experience especially using RDF/OWL or other semantic technologies.
Requirements:
3+ years of software development or data modeling experience is preferred, though exceptional candidates with less will be considered.
Bachelors or advanced degree in bioinformatics, computer science, or any of the life sciences
Excellent communication skills
In this multidisciplinary role, experience in at least 2 of the following is required:
Data Modeling
Use of existing ontologies and community standards to curate or harmonize metadata
Database experience with relational and/or graph databases
Engineering
Software development experience especially with Java, Python
User interface or user design experience especially in the life sciences
Familiarity with challenges of big data and data transformation
Experience with BigQuery or Azure is a plus
Domain Experience
Experience in life sciences or healthcare with research questions, data mining, user experience design, or making data FAIR
Experience with metadata curation in healthcare or the life sciences
Business Analysis
Use Case Analysis, Requirements Development
Working with scientific domain experts
Driving consensus
What we offer:
A fun, collaborative, and mission-driven environment
A welcoming and inclusive work culture that values diversity
Comprehensive benefits package: vacation, paid sick time, health/dental care, matching 401K, commuter benefits, child care etc.
The chance to apply cutting edge technology to have a real impact on the advancement of science and medicine
All Broad employees, regardless of work location, must be fully vaccinated for COVID-19 by Tuesday, October 12, 2021. Requests for exemption for medical or sincerely held religious beliefs will be considered.
Job Features
| | |
| --- | --- |
| Location | Boston/Cambridge, MA |
---