Bioinformatics contract research and consultants
---
Senior Software Product Manager – Platform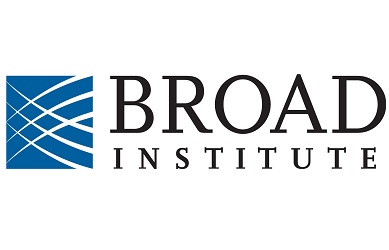 The Broad Institute's Data Sciences Platform is a nexus of cutting-edge computational biology and best-in-class engineering. Our team is charged with building a suite of sophisticated software products to serve both the Institute and the world. We play a pivotal role in flagship scientific efforts such as the All of Us Cohort Program and the Human Cell Atlas, and we collaborate with world-leading technology corporations, philanthropic organizations, and pharmaceutical companies.
The Broad Institute provides a vibrant engineering environment with close links to top academic and industry institutions across the Boston area and the world. Together, these activities make us a leading organization at the intersection of the life sciences and data sciences.
Terra is the flagship product of a collaboration between the Broad Institute and Verily Life Sciences: a scalable, secure, and open-source platform for biomedical research. Terra provides access to biomedical datasets, includes a well-stocked repository of best-practice workflows and open-source tools, and makes it easy for researchers to collaborate on projects.
We are looking for a talented and motivated product manager to lead two Platform teams. These teams focus on core platform functionality that underpins the Terra product: the concept of a workspace that brings together the tools, data, and users that power collaborative science. They will enjoy working in a collaborative, team-based setting and interacting with people at other institutions around the world. They will have good attention to detail and take pride in the software produced. They will be interested in learning about sequencing, genomics, and the scientific work of the Broad Institute.
What you will do:
Collaborate effectively with engineering teams to formulate a roadmap for new and ongoing product development related to the Platform teams. Build and maintain the product backlog with the technical team. Continuously prioritize the work in the backlog to deliver the most significant value to our current and future users.
Engage with and survey scientists and clinicians, lab personnel, and other stakeholders to understand their needs.
Develop a basic understanding of the complex regulatory environment surrounding health information in both research and clinical settings; translate this understanding into product definition and scope.
Identify metrics for software products and work with development and operations teams to ensure that mechanisms are in place to collect them; iteratively refine software products according to these metrics.
Champion software products to the Broad community. Inspire development teams, collaborators, and stakeholders with concise, valuable, relevant product vision statements that target the most important user scenarios for Broad.
Who you are:
Minimum of a bachelor's degree ideally in a scientific or quantitative field
Several years of experience in product management
Exceptional verbal and written communication skills.
Any of the following is a plus: Familiarity with cloud environments (eg GCP, Azure, etc), experience with user experience and web design principles, a background in computer science/engineering
All Broad employees, regardless of work location, must be fully vaccinated for COVID-19 by Tuesday, October 12, 2021. Requests for exemption for medical or sincerely held religious beliefs will be considered.
Job Features
| | |
| --- | --- |
| Location | Boston/Cambridge, MA |
---