T. Grant Belgard, MBA, PhD
Chief Scientist and CEO
Observations over a decade working as a computational biologist in academia and biotech, most of it remotely, convinced Grant that there was simultaneously a strong demand for quality bioinformatics services and a loss of computational biologists to other industries. Contributors to this leakage of professional talent include a shortage of desirable professional career positions, extreme geographic concentration, and an industry that has not yet widely accepted primarily remote work. Consequently, in 2018, Grant founded The Bioinformatics CRO as a distributed company to provide quality computational biology services drawing on top talent worldwide.
A native of Baton Rouge, Louisiana, Grant quadruple majored in physics, chemistry, chemical physics, and biochemistry and cell biology at Rice University. Following an internship at the FBI Laboratory, Grant earned a doctorate from the University of Oxford as a Marshall Scholar, with joint training at the National Institutes of Health. He completed a postdoctoral fellowship at UCLA, and spent time as a research scientist at Oxford and in the biotech industry. Grant has authored 24 scientific papers, served as a peer reviewer for 21 journals, consulted for biotech companies and financiers, and completed an Executive MBA at the Smartly Institute.
Outside of work he volunteers for several science and education causes and serves as a director of the Mid-Bay Bridge Rotary Club in Niceville, Florida, and as a trustee of the LSMSA Foundation.
More information is available at grantbelgard.com
Márton Münz, PhD
Senior Scientist, Computational Biology
Márton has worked as a senior bioinformatics and software development consultant at the Institute of Cancer Research (ICR) in London. Prior to that he was a postdoctoral research associate at the Wellcome Trust Centre of Human Genetics, University of Oxford. With a total of 11 years of experience in the field of clinical bioinformatics, computational biology and software development, he has worked on various exciting projects involving high-throughput sequencing including clinical targeted and whole exome sequencing, immune repertoire sequencing and gene expression microarray analysis. He participated in the Mainstreaming Cancer Genetics (MCG) and the Transforming Genetic Medicine Initiative (TGMI) research programmes and was recipient of the Marie Curie COFUND Fellowship. The software tools he developed at the ICR have been applied at multiple research centres and clinics including the Royal Marsden Hospital, London where they were routinely used for testing cancer predisposition genes in breast and ovarian cancer patients.
Márton has a PhD (DPhil) in bioinformatics from the University of Oxford (with his doctoral thesis in structural bioinformatics and molecular dynamics) and an MSc in physics. He was born in Budapest, Hungary and worked as a science and culture journalist before embarking on a scientific career.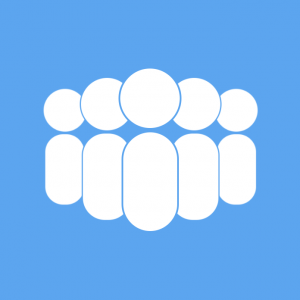 Worldwide Consultant Network
Experienced PhD Computational Biologists, Statisticians, etc.
We assemble a project team including both in house talent and hand picked demonstrated experts from our global network of dozens of consultants to ensure your project is done efficiently and with best practices.
Daniel Dvorkin
Consulting Bioinformatician
Daniel received the PhD in bioinformatics from the University of Colorado Anschutz Medical Campus in 2013, then stayed at CU-Anschutz as a postdoctoral and ORISE fellow at the Altitude Research Center, and the bioinformatics lead for the Pulmonary Translational Core. Previously, he has served as a USAF medic, and received the MS in computer science from the University of Colorado and the MS in biostatistics from the University of Minnesota. Methodological research interests include regulation of gene expression, causal inference in regulatory networks, and clinical decision support. Applied research has focused on COPD, asthma, and adaptation to acute hypoxia. He is pleased to offer a wide range of bioinformatics and biostatistics services through The Bioinformatics CRO.
Daniel and his fiancee Rebecca Lee live in Denver, Colorado, where they enjoy hiking, amateur paleontology, and rescuing the stray cats who keep turning up in their yard.
Grace Ratley
Executive Assistant
Grace is an undergraduate student at the University of North Carolina at Chapel Hill, pursuing a degree in nutrition, neuroscience, and chemistry. Her current research focuses on microbiome-mediated gene expression in anorexia nervosa. Outside of work and school, she plays on the club racquetball team and is a mental health advocate.