Bioinformatics Jobs
A job board made for computational biologists and those seeking their support
Work With The Bioinformatics CRO
The Bioinformatics CRO is a fully distributed contract research company that serves the computational biology needs of biotechnology companies, with a focus on genomics. We are expanding our valued network of highly skilled consultants, which spans all inhabitable continents and most areas of computational biology.

Looking for Work?
Join our talent network to be contacted when relevant opportunities arise.

Looking to Hire?
Listings will stay active for 3 weeks. Please allow up to 2 business days for us to review and publish your job listing.
More Bioinformatics Jobs
Intern, Sequencing Bioinformatics
US – South San Francisco, CA Clinical Next-Generation Sequencing Division... The position is based in South San Francisco, CA and is part of the extended Bioinformatics team within the Clinical Next Generation Sequencing Division. The mission of this business unit is to develop next-generation sequencing based solutions to support research applications in oncology and other important unmet medical needs. How will you make an impact? The successful candidate will be part of a multi-disciplinary team responsible for developing and launching cutting edge next-generation sequencing data (NGS) applications for Ion Torrent Sequencing instruments to advance genomic research in oncology and personalized medicine, pharmacogenomics, metagenomics, Immuno-Oncology and other applications. We're seeking a skilled individual with strong motivation to analyze data, build models, algorithms, and software for analysis of NGS data. The successful candidate will be developing assays for detection of clinically important mutations in cancer (SNVs, indels, CNVs and gene fusions). Specifically, the candidate will develop oncology NGS applications and will prototype, adopt, improve, develop, optimize and validate algorithms and analysis software to analyze DNA/RNA, possibly including cell free DNA (cfDNA) sequencing data for detection of gene fusions, and exon deletions in research samples. If you are a motivated and innovative bioinformatics scientist seeking to advance your career in these fields, we would like to invite you to join our NGS R&D Bioinformatics team in South San Francisco, CA. What will you do? • Your primary responsibility is contributing to development, optimization, and validation of state of the art targeted sequencing assays for multiple applications, especially Oncology and Immuno-Oncology, used in research and clinical research settings worldwide. • You will work on implementing and developing bioinformatics applications of next generation sequencing, including some of the following: detection of known gene fusions, and detection of novel gene fusions, as well as single nucleotide and copy number variation (SNVs and CNVs) • Collaborate and work closely with molecular biologists, product managers, program managers, other bioinformatics colleagues, and software engineers to build high quality products. • Communicate your work to colleagues, share your findings, and work with your team to plan and analyze experiments • Familiarize with production software, and develop tools to facilitate bioinformatics applications How will you get here? • PhD/MS programs in computer science, computational biology, biostatistics, bioinformatics, or similar. • * Familiarity with DNA sequencing technologies, genetics, biology, and/or clinical testing. • Good grasp of statistics and familiarity with Machine Learning concepts is advantageous. • Familiarity with bioinformatics tools, public genomic resources and genome browsers (UCSC, Ensembl, IGV) • Strong programming experience on a UNIX platform in at least one programming language such as Python, Java, or similar (higher preference: Python). • Experience with Matlab or R is desired. Knowledge, Skills, Abilities • Ability to engage in clear written and oral communication. • Excellent problem solver, analytic thinker and quick learner • Familiarity with common bioinformatics tools, high performance computing and understanding of assay design are all highly advantageous. • TFSInternship2021 • TFSEarlyTalent2021
Senior Bioinformatics Scientist
This position offers a unique opportunity for a talented Senior Scientist to lead bioinformatics development across multiple functional groups working at the cutting edge of Protein Production Engineering, enabling the development of life saving medicines. The successful candidate will collaborate with the Strain Engineering, Fermentation and Analytical Development R&D teams to mine internal and... public genomic, transcriptomic, and proteomic datasets. The candidate will be responsible for processing large next-generation sequencing (NGS) datasets and applying machine-learning (ML) approaches to combine multi-factorial Target Protein Expression data to identify targets for strain and/or target protein engineering. This position may require visits to the Pelican facility but can be remote. Pelican Expression TechnologyTM (a wholly owned subsidiary of Ligand Pharmaceuticals) utilizes a proprietary protein production platform to help our partners develop protein therapeutics which meaningfully improve existing treatment paradigms and create novel therapies for biological targets linked to critical diseases still waiting to successfully be addressed. Essentials for Working at Ligand * Ligand is a dynamic, fast-paced organization committed to creating shareholder value and addressing unmet medical needs through developing and acquiring cutting-edge, royalty-bearing technologies and establishing research collaborations that make major life-saving global drugs possible. To be successful at Ligand, employees must be innovative, efficient, versatile, self-starters who take great pride in their work and want to contribute to something significant. Essential Role Responsibilities Technical Scope • Develop databases to compile information from activities such as gene expression profiling and protein expression • Develop computational methods for integrative analysis of multi-omic datasets • Apply machine learning and statistical analysis to produce predictive models supporting therapeutic protein development • Develop pipelines and test algorithms to optimize analysis of NGS data including RNA-seq • Apply best practice computational methods to analyze large-scale biological data for next-generation sequencing, etc. in a fast-paced product development environment • Design and develop pipelines to address novel analytical challenges and to automate established analysis both locally and in the cloud computing environment • Collaborate with interdisciplinary teams to drive data analysis, integration, and application across various omics platforms • Work across the Pelican Business Unit to offer bioinformatics and/or biostatistics support • Expand and manage R&D informatics capabilities including genomic and plasmid DNA databases, sequence and statistical analysis tools, data workflows and platforms. • Collaborate with IT to manage and maintain Cloud Data Computing and Storage infrastructure Experience and Skills • M.S./ Ph.D. in computational biology, bioinformatics, genomics, systems biology, statistical genetics, data science, or a closely related field. • 3+ years of industry experience preferred • Thorough knowledge of bioinformatics methods, applications programming, web development and data structures • Experience with Python (preferred), Perl, HTML, relational databases and SQL and programming in a UNIX/LINUX environment • Demonstrated expertise with NGS analysis, standard bioinformatics tools, statistical tools, and public datasets • Experience with one or more of the following: • Genome-wide NGS experiments such as RNA-seq/WG-seq or their targeted AmpliSeq counterparts • Illumina's BaseSpace Sequence Hub • Bioinformatics software development • Algorithms or machine-learning models that combine multiple data types • Working closely with wet-lab scientists to optimize NGS library construction methods • LIMS and informatics software development and integration • Demonstrated ability and experience as follows: • Ability to perform effectively in a cross-functional, matrixed environment where collaboration and influencing skills are paramount • Ability to work flexible work schedules, including weekends, as required • Detail oriented and highly organized with a strong business/technical acumen • Effectively multi-tasks to meet deadlines and commitments • Excellent project- and time-management abilities and strong follow-through skills required • Proactively takes initiative to identify, research and solve complex technical problems and issues; communicates status in a timely manner • Works independently, sets priorities and makes decisions with general guidance and supervision • Must be able to travel up to 10% (US and internationally) • Other skills and abilities as required Benefits • The company offers competitive benefits including medical, dental, vision, Short/Long term disability and life insurance, as well as 401(k) match, Stock Options, Bonus, and paid time leave. Additional Information • All new hires are required to go through a background and reference check • Ligand is an EEO/AA/Disability/Vets employer • Must be legally authorized to work in the US without sponsorship • Ligand celebrates the diversity of life and welcomes all individuals to apply
Advanced/Senior Bioinformatics Analyst
Description By joining Bio-Techne, you'll join a company with a powerful and positive purpose of enabling cutting-edge research in Life Sciences and Clinical Diagnostics. Bio-Techne, and all of its brands, provides tools for researchers to further treat and prevent disease worldwide... Asuragen, a Bio-Techne brand, is a global molecular diagnostics product and solutions company, and we use our unique combination of proprietary chemistry and bioinformatics to develop products that address unmet needs for both clinical research and diagnostic laboratories. Our product portfolio is comprised of reagent kits and software for Genetics and Oncology applications. As a Senior Bioinformatics Analyst, you will advance new technologies and analysis platforms within our early-stage research group. Leveraging a strong computational background and bioinformatics expertise, you will design and deliver innovative algorithms and pipelines to enable accurate, streamlined, and clinically meaningful analyses on long-read sequencing platforms. Working collaboratively and cross-functionally with other scientists, you will enable novel projects at the interface of the computational and molecular sciences, directly influencing the future of our research and product roadmaps. This position is open to local (Austin, TX) or remote applicants. What You Will Do • Support research projects that advance Asuragen's technical capabilities to enable new and meaningful products to address unserved clinical markets • Develop and document cutting edge end-to-end computational solutions and software in support of Asuragen's research and future product initiatives • Lead the design and development of innovative algorithms that will provide crucial clinically relevant information • Collaborate with other bioinformatics scientists and interdisciplinary teams • Mentor and train cross-functional staff in the interpretation of bioinformatics and computational method outputs • Effectively communicate scientific topics and project outcomes both internally and externally Qualifications Who You Are & What You Bring • A natural problem solver with an innovative mindset coupled with strong technical acumen • Bachelor's degree with 2+ years of industry experience in Computer Science, Bioinformatics, Physics, Mathematics, Statistics, or a related field • Experience developing modern machine learning algorithms, such as deep learning • Experience developing algorithms and pipelines for one or more sequencing technologies • Experience performing analyses and developing software in a Linux environment • Strong working knowledge of Python • Experience with data science APIs, tools, and frameworks such as Keras, TensorFlow, scikit-learn, NumPy, SciPy, containerization (e.g. Docker), or version control (e.g. git) • Demonstrated ability and enthusiasm for working in a multi-disciplinary team setting • Able to work independently and deliver on assigned projects • Strong written and verbal communication skills Ideal candidates will also possess one or more of the following experience/skills: • Master's degree in Computer Science, Bioinformatics, Physics, Mathematics, Statistics, or a related field • Experience with analyzing and interpreting long-read sequencing data • Experience working and developing in an HPC environment • Familiarity with R, JavaScript, or C++ What We Offer We have an incredibly talented group of down-to-earth professionals with the experience, drive and creativity to make Asuragen a world-class global diagnostics company. Our workplace is full of enthusiastic, hardworking and intelligent people with bold ideas and the determination to see them through. Our best-in-class diagnostic tests are used throughout a patient's lifespan by laboratories worldwide. Asuragen is located in Austin, TX, which offers top-notch technology, educational, and business benefits. Asuragen provides a competitive salary, medical, dental, disability and life insurance, a 401(k) plan with company matching, an employee bonus plan, and a tuition reimbursement plan. We are an equal opportunity employer. We evaluate qualified applicants without regard to race, color, religion, sex, sexual orientation, gender identity, national origin, disability, veteran status, or any other protected characteristic. Where permitted by applicable law, candidate must have received or be willing to receive an FDA authorized COVID-19 vaccine by date of hire to be considered for this position. Bio-Techne is an E-Verify Employer in the United States
Bioinformatics Specialist - Matsen Lab
The Matsen research group at the Fred Hutchinson Cancer Research Center in Seattle, WA develops and applies methods to learn about evolution and immunology from molecular sequence data. This position will be to develop software in collaboration with the team to answer hard biological questions.They are seeking a Bioinformatics Specialist to join the team. This includes working with the team and... collaborators to extract biological knowledge from high-throughput data sets designing and implementing software packages to fill unmet needs in computational biology developing pipelines for reproducible large-scale processing contributing to writing papers. EnvironmentThe Matsen group provides an environment where you can work on interesting problems of real relevance to human health and our understanding of the host/pathogen interface.This is an environment that offers independence and ownership, that aligns your work with your interests and personal goals, that values clean code and elegant solutions, and that is highly collaborative between postdocs, PhD students, interns, programmers, and collaborators.The Center is housed in a lovely campus on Lake Union a short walk from downtown, and a slightly longer walk from the University of Washington. The Matsen group is in the newly-remodeled Steam Plant building overlooking the lake. We believe that science is for everyone. We have had researchers with a variety of backgrounds and believe in the importance of diversity, equity, and inclusion.Please read our expectations of group members. By applying for this position, we expect that you will fulfill these expectations. We enthusiastically solicit feedback on these expectations or requests for clarification.QualificationsBachelor's degree in bioinformatics, computational biology, or a related discipline or an equivalent combination of education and related experience.Essential SkillsWe are looking for someone who has: demonstrated coding ability in Python if from a biological background: knowledge of genomics if from a math/stat/CS background: knowledge of the data science Python stack and/or pipeline/workflow automation a desire to produce clean (clear, factored, and tested) code the motivation to learn new topics and improve their craft an ability to work in a team and communicate an ability to find solutions independently interest in the group's research and is excited to contribute Additional Helpful Skills experience developing in a Linux environment background in statistics experience with a modern git-based workflow Application InstructionsIf you are interested in this position, please submit the following materials (preferably as one PDF): A CV summarizing your education and work experience so far. The names, phone numbers, and email addresses of two references. A code sample showing work that you are proud of. The code sample need not be elaborate, but should demonstrate what you consider to be clean code. This is an important part of the interview because we value code quality, and we hope you do as well. Ideally, it would be publicly accessible (e.g. on GitHub), but if that's not possible, a zipped attachment is fine too. Physical Requirements: Remaining in a normal seated or standing position for extended periods of time; reaching and grasping by extending hand(s) or arm(s); dexterity to manipulate objects with fingers, for example using a keyboard; communication skills using the spoken word; ability to see and hear within normal parameters; ability to move about workspace. The position requires mobility, including the ability to move materials weighing up to several pounds (such as a laptop computer or tablet). Persons with disabilities may be able to perform the essential duties of this position with reasonable accommodation. Requests for reasonable accommodation will be evaluated on an individual basis. Please Note: This job description sets forth the job's principal duties, responsibilities, and requirements; it should not be construed as an exhaustive statement, however. Unless they begin with the word "may," the Essential Duties and Responsibilities described above are "essential functions" of the job, as defined by the Americans with Disabilities Act
Postdoctoral Fellow in Computational Biology, Bioinformatics...
Please review the details for the position before applying for the opening. If you are an internal employee, please apply through the internal portal on Workday. You should have your completed resume/cv and cover letter ready to upload. You should upload both documents on the third page (the required section is named resume/cv – this is also where you should upload your cover letter). These... documents should either be in a PDF format (.pdf) or a Word document (.doc) format. Job Posting Title Postdoctoral Fellow in Computational Biology, Bioinformatics, Statistics, Biostatistics or a related field Job Description Summary Admin Exempt Job Description Position Summary This position is for research in the microbial ecology will encompass projects entailing analysis of microbiome samples (shotgun metagenomics and metabolomics) and linking them to human genome datasets, pre- and post- natal environmental exposures, children cognitive development, behavioral and nutritional assessments. While the focus of the position will be to explore how gut microbiomes mediate the relationship between environment and cognition and development in a large (n ≈ 600 ), longitudinal, and well-characterized pediatric cohort, candidates are also encouraged to propose research topics of their own related to the project and the candidate's research interests. This is a full-time, 12 month position funded by a Wellcome Trust-funded project and the NIH-funded project. Primary Position Responsibilities The focus of the position will be to explore how gut microbiomes mediate the relationship between environment and brain cognition and development in well-characterized pediatric cohorts from the US, Malawi, and South Africa. The projects allow for developing ideas and analyses specific to the applicant's research interests. The responsibilities will include: • database management • interactions with other members on the team In addition to having a pH.D. or equivalent experience in Computer Science, Biology, Bioinformatics, Statistics, Biostatistics, or a related field, requirements for the position are: • Experience with analysis of amplicon and shotgun metagenomics datasets • Proficiency in programming for biological data analysis (julia, python, R) • Strong writing and communication skills Additional desired qualifications: • Experience with version control for code (eg git) and data • Knowledge in database management of structured and unstructured data • Experience in network analysis • Experience in machine learning • Self-motivated and able to work in a team with minimal supervision Supervisor Responsibilities • co-mentoring of students Education Required • A Ph.D. (or equivalent experience) in a relevant discipline is required. Experience Required • At least one year of a postdoctoral experience is expected. Skills and Abilities Required In addition to having a Ph.D. or equivalent experience in Computer Science, Biology, Bioinformatics, Statistics, Biostatistics, or a related field, requirements for the position are: • Experience with analysis of amplicon and shotgun metagenomics datasets • Proficiency in programming for biological data analysis (R, Python, Linux) • Strong writing and communication skills Additional desired qualifications: • Comfortable working with Git • Knowledge in database management of structure and unstructured data • Experience in network analysis • Experience in machine learning • Self-motivated and able to work in a team with minimal supervision All employees hired after August 2, 2021 are required to upload proof of vaccination against COVID-19, subject to approved medical or religious exemptions or disability accommodations Worker Sub-Type Fixed Term (Fixed Term) Time Type Full time EEO Statement At Wellesley, we embrace and honor difference and diversity. We believe the best ideas—the best solutions—draw on a range of voices, perspectives, and experiences. As a college, and as a community, we are dedicated to assuring that all members for the Wellesley community have an equal opportunity to flourish. Wellesley College is an Equal Opportunity Employer, and we are committed to increasing the diversity of the college community and the curriculum. Wellesley College and all its subcontractors shall abide by the requirements of 41 CFR 60–1.4(a), 60–300.5(a) and 60–741.5(a). These regulations prohibit discrimination against qualified individuals based on their status as protected veterans or individuals with disabilities, and prohibit discrimination against all individuals based on their race, color, religion, sex, sexual orientation, gender identity or national origin. Moreover, these regulations require that Wellesley College and all of its subcontractors take affirmative action to employ and advance in employment individuals without regard to race, color, religion, sex, sexual orientation, gender identity, national origin, age, disability or veteran status. Candidates who believe they can contribute to that goal are encouraged to apply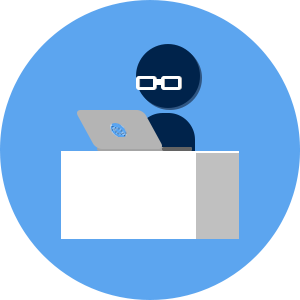 Bioinformatics Research Scientist (Bioinformatician II-III)
Overview Combatting Immune Disease Through Systems Analysis. Come join our team and help fight immune diseases. We need individuals to apply cutting edge big data approaches to study of the human immune system. We believe that understanding how the immune system is broken in diseases like cancer and autoimmunity will lead to better patient care. We are looking for highly motivated and creative... individuals who enjoy working in a multidisciplinary team-oriented environment to use Systems Biology approaches to help discover new mechanisms, biomarkers, and therapies for immune diseases. Benaroya Research Institute at Virginia Mason (BRI) is an internationally recognized medical research institute committed to finding a cure for autoimmune and immune-mediated diseases, through a combination of basic and translational research programs. This means you can contribute to scientific advances that have a direct impact on people afflicted with these diseases, including type 1 diabetes, rheumatoid arthritis, multiple sclerosis, allergies, and asthma. BRI research leadership has identified Bioinformatics as a key enabling technology, so there is broad and strong support for the analysis, and visualization of research data. Responsibilities: The Bioinformatics Group in the Center for Systems Immunology is seeking Postdoctoral Fellows. These individuals will drive project teams performing RNA-seq profiling (single cell and bulk), and/or cytometric studies (flow and mass) of immune cells in autoimmune disease and cancer. The Bioinformatics Group is broadly engaged in basic and applied studies using complex systems theory, high throughput techniques as well as mathematical and computational tools to understand the functioning of the immune system in health and disease. The group works closely with informaticians and immunologists in many groups at BRI, resulting in a rich environment for quantitative, computational, and laboratory collaborations in immune disease research. Opportunities for training, conference attendance and publication are available. Qualifications: Ph.D. preferred in bioinformatics, biostatistics, or life science, with a strong understanding of biology and bioinformatics. Bioinformatician II: Ph.D: in bioinformatics, biostatistics, or other life science with a strong understanding of the principals of bioinformatics, and 3 or more years related experience; alternatively an M.S. in the above listed fields and 6 or more years experience. Bioinformatician III: Ph.D: in bioinformatics, biostatistics, or other life science with a strong understanding of the principals of bioinformatics, proven ability to develop new methodology when needed, and 6 or more years related experience; alternatively an M.S. in the above listed fields and 9 or more years experience. Knowledge of modern experimental biological science. Fundamental understanding of the application of statistics to scientific data. Experience with statistical tools (R, SAS, Matlab) and/or scripting or higher-level programming languages (Shell, Python, Perl, Java). Strong interpersonal, verbal, and written communication skills. Benaroya Research Institute at Virginia Mason (BRI) has a bold mission: Predict, prevent, reverse and cure immune system diseases, from autoimmune disease to cancer to COVID-19. We examine the immune system in both health and disease to understand how disorders start and how to rebalance the immune system back to health. Equipped with innovative tools and robust biorepositories, our team chips away at the biggest mysteries behind these conditions to work toward our vision of a healthy immune system for all. As an independent non-profit organization within Virginia Mason Franciscan Health, we collaborate with clinicians to accelerate the path from innovative lab discoveries to life-changing patient care. At BRI, each role is valued and an important contributor to the vision and mission. BRI is committed to a safe, caring and diverse workplace; as well as to taking action to further our commitments to foster inclusion, equity and belonging so employees feel comfortable bringing their full selves to work. Consider making a difference, join our team. Because together, we are Powering Possibility. Visit BenaroyaResearch.org or follow BRI's Autoimmune Life Blog, Facebook, Instagram, LinkedIn or Twitter to learn more. Visit https://careers-benaroyaresearch.icims.com/jobs/1740/bioinformatics-research-scientist-%28bioinformatician-ii-iii%29/job to apply for this position. We strongly support and encourage applicants from diverse backgrounds including race, color, religion, sexual orientation, gender identity, national origin, citizenship, disability or protected veteran status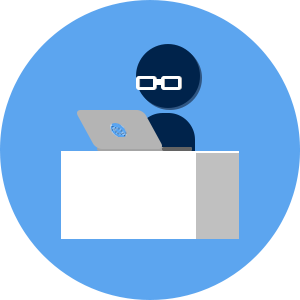 Senior Bioinformatics Engineer
OUR TEAM The Kinship B2B Engineering teams create APIs and applications that enable pet parents to provide the best care and life for their pets. Whether you are working on the world's largest canine DNA platform, the premier experience for finding and scheduling pet care services or one of the many solutions in our product portfolio, your ideas, design and code will make a real difference in... the growing field of pet care technology. This is an exciting time to join Kinship as we scale out our products and create the pet care platform of the future. We are looking for a strong Bioinformatics Engineer to play a critical role in our technology organization and partner closely with our R&D, business, product and engineering teams to design, build, manage and scale the capabilities that power our pet DNA platform. This role is focused on creating the key services, tools and processes to enable the success of our internal partners and provide reliable and timely data to power valuable insights for our customers. HOW YOU'LL HELP EVERYONE PET PARENT LIKE A PRO • Work closely with our computational biology and population genetics scientists to create a robust, highly performant and extensible DNA pipeline to drive our science and innovation forward • Identify and utilize the best tools and methods to analyze large genetic datasets • Create and Implement operational best practices for our production DNA services • Design, Build, maintain, and scale research databases and services that integrate data from heterogeneous sources and enables efficient reporting and analysis • Serve as liaison with members of the Engineering, IT, and Bioinformatics R&D teams and be the company's domain expert in and advocate for research infrastructure • Collaborate across Product, Engineering, and R&D to define product and technical requirements THE PRO WE'RE LOOKING FOR As Kinship people, we have three pillars that set out how we aim to be--in our everyday work, and in how we approach each other. We call these our Cultural Pillars. In all of the roles that we hire for, we look for people who are Optimistic, Purposefully Inquisitive, and Open to All. And for this role, you'll need these skills to knock it out of the dog park: LEADERSHIP COMPETENCIES: • You Have Courage: a willingness to bring forth a new idea, engaging others across Kinship to support you, and taking risks and action with full accountability. • You Learn at Pace: a consistent and fast work ethic to meet growth goals, and the ability to evolve and pivot quickly from what you've learned. • You Value Difference: a genuine belief in inclusion and diversity is in your DNA, and it shows up in your work, and how you work. • You are a pragmatic thinker and outcome driven collaborator. • You are a coach and value the importance of mentoring junior engineers. • You are able to go technically deep as well as cover a wide range of shared engineering capabilities. TECHNICAL SKILLS: • Strong development skills with standard bioinformatics tools (e.g., Python, R) • Experience with SQL, relational databases, graph databases • Deep understanding of cloud computing and appetite to stay up-to-date on innovation in the space • DevOps experience creating and managing scalable APIs (CI/CD, Docker, K8s) • Extensive experience in writing robust code in a shared development environment • Experience in deploying internally developed tools in a production environment • Curiosity to collaborate across cultures, flexibility to work across time zones • Excellent communication skills and experience with translating highly technical projects to colleagues If you also had these experiences, you'd knock it out of the dog park: • Masters or Ph.D. in Population Genetics, Bioinformatics, Computational Biology or a related field • Hands on experience working with large genomics datasets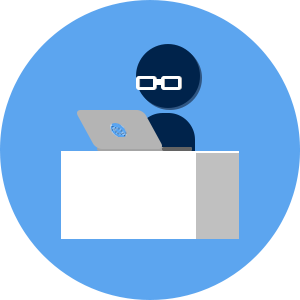 Senior Scientist, Bioinformatics - REMOTE
Job Description Summary Job Description... Be part of something bigger! BD is one of the largest global medical technology companies in the world and is advancing the world of health by improving medical discovery, diagnostics and the delivery of care. We have over 65,000 employees and a presence in virtually every country around the world to address some of the most challenging global health issues. Spend your day on things that matter. Work closely with a team of molecular biologists, immunologists, and other bioinformatic scientists in the exciting field of single-cell genomics and proteomics. Develop and deploy assay design pipelines to support our BD Rhapsody™ and BD™ AbSeq products. These complex pipelines are the tools that enable cutting edge research into areas like cancer and immune profiling, cell therapy, and stem cell biology. Success requires a firm grounding in software engineering, data analytics, ability to work successfully in teams, and a strong focus on making our customers successful. Duties and Responsibilities: • Develop, test, deploy, automate, and support primer design pipelines • Give to end user applications that support visualization and statistical analysis • Troubleshoot problems, address issues, and answer questions from internal users, collaborators, and customers • Deploy computationally efficient cloud-based technologies to maximize pipeline efficiency • Interact with a cross-functional team of data scientists, engineers, and biologists to determine requirements and functionality Education and Skills: • PhD degree in bioinformatics, molecular biology, or related field • Python programming and data analysis • Experience implementing pipelines and analyzing NGS data • Team-oriented • Strong written and verbal communication • Able to prioritize and deliver results with a high emphasis on quality, technical rigor, and attention to detail Preferred Experience: • Experience with multiplex primer design • Experience with advanced RNA or protein expression data, including single-cell • Experience with common biological sequence databases and formats • Experience with cloud computing • Experience with any of the following: Common Workflow Language (CWL), Seven Bridge Click on Apply if this sounds like you! Why join us? A career at BD means being part of a team that values your opinions and contributions and that empowers you to bring your authentic self to work. Here our associates can fulfill their life's purpose through the work that they do every day. You will learn and work alongside inspirational leaders and colleagues who are equally passionate and committed to fostering an inclusive, growth-centered, and rewarding culture. Our Total Rewards program — which includes competitive pay, benefits, continuous learning, recognition, career growth, and life balance components — is designed to support the varying needs of our diverse and global associates. To learn more about BD visit https://jobs.bd.com/ Employment at BD is contingent upon the Company's receipt of sufficient proof that you are or will be fully vaccinated against COVID-19.  Consistent with BD's Workplace Accommodations Policy, requests for accommodation will be considered pursuant to applicable law. Becton, Dickinson and Company is an Equal Opportunity/Affirmative Action Employer. We do not unlawfully discriminate on the basis of race, color, religion, age, sex, creed, national origin, ancestry, citizenship status, marital or domestic or civil union status, familial status, affectional or sexual orientation, gender identity or expression, genetics, disability, military eligibility or veteran status, or any other protected status #LI-PRO Primary Work Location USA CA - San Jose Additional Locations Work Shift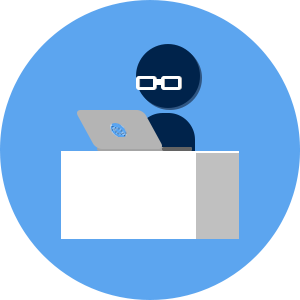 Bioinformatics Research Scientist
Overview The department of Pathology is seeking a highly motivated Bioinformatics Research Scientist to lead projects to dissect the underlying mechanisms for an uncommon but clinically important pediatric brain tumor called ependymoma. Dealing with large numbers of genomic and epigenomic datasets, including DNA methylation profiling, gene expression profiling and ChipSeq, you will be working... with scientists from the lab of Dr. David Ellison. Candidates with a strong background in bioinformatics, computational biology, and cancer genomics are highly encouraged to apply for this position. You will not only be manipulating the data, but also visualizing data for presentations and publications. This role provides an exciting opportunity to solve challenging, but highly relevant, scientific questions with new methodologies such as ATAC-Seq, whole-genome bi-sulfite sequencing and single cell RNA-seq. In this role, you will become an expert in both genomics and functional genomics by working in a highly collaborative environment. Specific responsibilities may involve developing and evaluating analytic tools and, through collaborative initiatives, machine-learning approaches for genomic analysis, communicating with our partners and users, project management, and manuscript preparation. You will work closely with members of our Center for Applied Bioinformatics, giving you access to high performance computing clusters, a cloud computing environment, innovative visualization tools, highly automated analytical pipelines and mentoring from scientists with deep experience in data analysis, data management and delivery of high-quality results. Take the first step to join our team by applying now! Minimum Education Bachelor's degree is required Minimum Experience Seven (7) years of relevant post-degree work experience is required Five (5) years of relevant post-degree work experience is required with a Master's degree Two (2) years of relevant post-degree work experience is required with a PhD Other Information COVID-19 vaccine: As of September 10, 2021, St. Jude Children's Research Hospital has mandated the COVID-19 vaccine for all employees, excluding those with an approved medical or religious accommodation, as a condition of employment. St. Jude is an Equal Opportunity Employer No Search Firms: St. Jude Children's Research Hospital does not accept unsolicited assistance from search firms for employment opportunities. Please do not call or email. All resumes submitted by search firms to any employee or other representative at St. Jude via email, the internet or in any form and/or method without a valid written search agreement in place and approved by HR will result in no fee being paid in the event the candidate is hired by St. Jude. Apply for this position now
Scientist I/II, Bioinformatics/Computational Biology
Summary Ikena offers an exciting new opportunity to join our team as a highly creative, diversely experienced, and self-motivated bioinformatics/computational scientist. You will be part of an innovative, scientifically driven, and fast paced team focused on developing breakthrough cancer therapies. You will take responsibility for computational aspects of drug discovery and development by working closely with discovery and translational scientists. Your Role You will develop and maintain analytical and data visualization pipelines for analysis of genomics, epigenomics, transcriptomics, and pharmacological data across a broad range of human cancers Collaborate with biology and translational teams to design and execute data analysis to support project needs Integrate and analyze multi-dimensional data from proprietary and publicly available datasets to support new target evaluation, biomarker discovery, indication selection, and patient stratification Critically analyze results, detect... relevant data associations, and prepare reports in the form of presentations for project teams Manage and execute multiple projects across matrixed teams; work with leadership to meet short timelines while maintaining scientific rigor Explore, implement, and master new technologies, computational tools, and best practices for data analysis and data management Additional duties and responsibilities as required Your Background You will have a PhD in bioinformatics, computational biology, or data science related fields with 3+ years of experience in academia or industry Experienced in NGS and omics data analysis, with a focus on RNA- and DNA-seq Deep knowledge of public genomic, transcriptomic databases and tools (e.g., TCGA, ICGC, cBioportal, DepMap, GEO, GTEx, ENSEMBL) Experience with AWS environment preferred Fluency programming in R or Python Good understanding of the genetic and molecular mechanisms of cancer Excellent data management and analytical skills Ability to derive insights from complex multi-dimensional biological data including bulk and single cell RNAseq, somatic mutation, and copy number alteration data, biological networks, and pathways Significant experience applying statistics to the analysis of large datasets Familiarity with machine learning techniques Demonstrated ability to multitask and excellent time management and presentation skills