Bioinformatics Jobs
A job board made for computational biologists and those seeking their support
Work With The Bioinformatics CRO
The Bioinformatics CRO is a fully distributed contract research company that serves the computational biology needs of biotechnology companies, with a focus on genomics. We are expanding our valued network of highly skilled consultants, which spans all inhabitable continents and most areas of computational biology.

Looking for Work?
Join our talent network to be contacted when relevant opportunities arise.

Looking to Hire?
Listings will stay active for 3 weeks. Please allow up to 2 business days for us to review and publish your job listing.
More Bioinformatics Jobs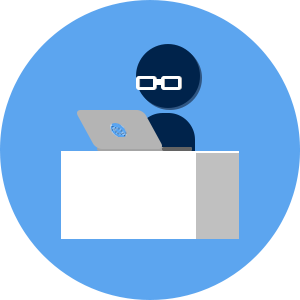 Senior Bioinformatics Data Scientist
With over 35 nationalities and a range of backgrounds represented in our Benevolent team, we aim to build an inclusive environment where our people can bring their authentic selves to work, be respected for who they are and the exceptional work they do. We welcome and actively encourage applications from all sections of society and are committed to offering equal employment opportunities... regardless of sex, race, religion or belief, ethnic or national origin, marital, domestic or civil partnership status, sexual orientation, gender identity, parental status, disability, age, citizenship, or any other basis. We see our diversity as an asset as we tackle challenging problems that bridge the gap between drug discovery and technology. THE ROLE The Informatics and Data department is focused on applying bioinformatics techniques to drug discovery and precision medicine. We are looking for a talented Senior Bioinformatics Data Scientist to join our target identification team. You will work in a cross-functional team to develop computational methods that leverage the BenevolentAI Knowledge Graph to recommend disease mechanisms, rank targets for experimental test, or assess the various properties of genes/proteins for their suitability as drug targets. You will be part of the wider Informatics team who are the domain experts for biological, chemical, and clinical data at Benevolent and its application to enable drug discovery in our technology platform. PRIMARY RESPONSIBILITIES • Lead the development of scalable computational approaches that leverage the Benevolent Knowledge Graph to recommend disease mechanisms, rank targets with respect to their biological importance, or assess their suitability to progress as drug targets. • Provide domain expertise and disseminate best practices in the processing and application of biomedical data within a multidisciplinary team of data scientists, machine learning specialists and software engineers. • Work together with software engineers to productionise informatics logic and algorithms to power user-facing tools that are applied in BAI drug discovery programmes. • Collaborate and communicate effectively across product, technology, and drug discovery scientific disciplines and functions to achieve BenevolentAI strategic goals. • Contribute towards BenevolentAIs ongoing and future external collaboration activities WE ARE LOOKING FOR SOMEONE WITH • A PhD, or equivalent industrial experience in bioinformatics, statistics or other computational subjects with application to biology. • Proficient programmer in at least one language and able to demonstrate the potential to comfortably work in Python within a few months. • Experience working with and integrating a wide range of biomedical data types and resources that include databases such as OMIM, Reactome, Chembl; technologies such as text mining/NLP; and analysis of primary datasets such as genomics/genetics, protein structure, chemistry, or clinical data. • Experience, preferably in industry, in developing and applying computational methods to derive novel insights from data to support one or more parts of the drug discovery process (e.g. target identification, molecular design, patient stratification). • Familiarity with database and graph technologies such as MySQL and Neo4j. • Excellent communicator, both verbal and written, with an ability to share knowledge and ideas between scientific and engineering disciplines. ABOUT US BenevolentAI unites AI with human expertise to discover new and more effective medicines. Our unique computational R&D platform spans every step of the drug discovery process, powering an in-house pipeline of over 25 drug programmes. We advance our mission to reinvent drug discovery by harnessing the power of a diverse team, rich with different backgrounds, experiences, opinions and personalities. In our offices in London and New York and research facility in Cambridge (UK), we work in highly collaborative, multidisciplinary teams, harnessing skills across biology, chemistry, engineering, AI, machine learning, informatics, precision medicine and drug discovery. We share a passion for being part of a mission that matters, and we are always looking for curious and collaborative people who share our values and want to be part of our journey. If that sounds like a fit for you, hit the apply button and join us. WANT TO DO A LITTLE MORE RESEARCH BEFORE YOU APPLY? Head over to our Glassdoor [ page to learn about our benefits, culture and to find out what our team think about life at Benevolent. You can also find out more about us on LinkedIn [ and Twitter
Bioinformatics Engineer I
Job Description Company Overview ... At Memorial Sloan Kettering (MSK), we're not only changing the way we treat cancer, but also the way the world thinks about it. By working together and pushing forward with innovation and discovery, we're driving excellence and improving outcomes. We're treating cancer, one patient at a time. Join us and make a difference every day. MSK requires all new hires, volunteers, and vendors who come onsite to provide proof of COVID-19 vaccination. This is based on the COVID-19 vaccines' high level of protection and our shared responsibility in protecting our patients. Job Details Please submit a short paragraph about training, a recent project, and interest/motivations to be considered. About the Elli Papaemmanuil Lab Our lab is a collective of clinical, computational, molecular and mathematical research investigators with an interest to study the role of acquired mutations in cancer development and how these determine clinical phenotype and response to therapy. Our mission is to execute research that informs and moves clinical practices in oncology forward. We have strong expertise in genome profiling analysis consistent track record on the development of high-throughput laboratory and analytical pipelines (bioinformatics and statistical) and integrate large and complex genomic datasets. We have formed a strong network of research and clinical collaborations, to pursue innovative studies in cancer research. We are looking for a dedicated and motivated Bioinformatics Software Engineer to join our growing team. Our laboratory designs large scale and innovative genomic studies to understand cancer biology and inform cancer patient care. To support our studies, we have built Isabl, a platform for scalable bioinformatics operations designed with a patient-centric data bank connected through an API, a command line interface, and web-based data visualization solutions. We follow principles from Agile development and engineering to build innovative software solutions that allow us to optimize, scale and innovate cancer genomics research output. What you'll do: • As a member of the software engineering team the applicant will be developing new solutions for our bioinformatics operations. • Support the design, development and implementation of data processing workflows for cancer genomic data and related metadata. • Leading the benchmarking of analytical tools, as well as the design, deployment and maintenance of efficient software solutions to automate data analyses. • Will be working closely with computational members in the group to support innovative research and develop prototype software solutions for research and clinical applications. Who you are: • Masters graduate in Computer Engineering, Computer Science or Biomedical Engineer OR at least 2 years of experience in a relevant role. • Proficient skills in Python, or some other scripting languages (JavaScript, Bash, Perl, C++ ). • Good working knowledge of Linux (or similar operating systems), and desired knowledge with HPC or cloud computing environments (e.g. LSF, SLURM, AWS BATCH) • Experience with SQL (Postgres) and/or noSQL (MongoDB, DynamoDB) databases. • Familiarity with software packaging and package distribution standards (Pypi, Docker) • Strong interest in development of documentation for the deployment and operation of software. • Experience with NGS datasets is desirable. • Ability to work independently and as a team depending on tasks. • Strong written and verbal communication skills. Benefits Competitive compensation packages Sick Time Generous Vacation+ 12 holidays to recharge & refuel Internal Career Mobility & Performance Consulting Medical, Dental, Vision, FSA & Dependent Care 403b Retirement Savings Plan Match Tuition Reimbursement Parental Leave & Adoption Assistance Commuter Spending Account Fitness Discounts &Wellness Program Resource Networks Life Insurance & Disability Remote Flexibility We believe in communication, openness, and thinking beyond your 8-hour day @ MSK. It's important to us that you have a sense of impact, community, and work/life balance to be and feel your best. #LI-POST
Computational Biologist - DGIC - lab
Description Computational Biology ResearcherMission StatementThrough single-cell biology, computational biology, and artificial intelligence, Immunai is reprogramming the immune system to develop improved drugs and therapeutics.BackgroundImmunai was founded in December 2018. We are a multidisciplinary team of immunologists, genomics technologists, computer scientists, engineers, mathematicians and operators singularly focused on solving an audacious challenge. Backed by some of the leading scientific minds in immunology, oncology, and single cell genomics, we are up for the challenge.Immunai has begun the process of mapping millions of immune cells and their functions in order to build a proprietary data set for clinical immunological data. The immune system mapping will play an important role in boosting R&D efforts in developing targeted therapies for different diseases. The company noted that the immune system consists of trillions of cells that are divided into different cell... types that perform different functions. Because of the complexity of the system, it can be difficult to determine how drugs will interact with the immune cells. This increased understanding can be used to boost clinical response to different cellular therapies.Immunai s mission is to map the immune system with neural networks and transfer learning techniques informed by deep immunology knowledge. We developed the tools and knowhow to help every immuno-oncology and cell therapy researcher excel at their job. This helps increase the speed in which drugs are developed and brought to market by elucidating their mechanisms of action and resistance.Location - New York City, USFor details - www.immunai.com, shlomit@immunai.comResponsibilities&Work as part of an interdisciplinary team of biologists, immunologists, computational biologists, software engineers and ML specialists, aiming to harness single-cell technologists to improve immune-based therapeutics.Contribute to development of algorithms and pipelines for the analysis of multi-omic single-cell data.Contribute to the evaluation of internal and external tools, algorithms and technologies.Contribute to the maintenance and improvements of existing tools and pipelines. Qualifications: &MSc in Computational Biology - MUSTComfortable with developing and testing data analysis code&(R or Python's pandas)- MUSTExperience in large scale data handling (experience with omics data is a strong advantage)-&MUSTKeen interest in biology (knowledge in immunology is a strong advantage)- MUST Desired personal traits: You want to make an impact on humankindYou prioritize We over I You enjoy getting things done - with super high qualityYou collaborate effectively with people of diverse backgrounds and culturesYou have superior skills and experience, and constantly strive to be world-class in what you doYou constantly challenge your own assumptions, pushing for continuous improvementYou have a growth mindsetYou take pride in owning crucial tasks and successfully executing them&No problem is not your problemYou make decisions that favor the company, not yourself or your teamYou strive for excellence, but accept other people s mistakes and failuresYou are candid, authentic and transparentYou are tenacious and optimistic
Scientist, Bioinformatics
We're hiring Bioinformatics Scientists with strong backgrounds in database development, management and analysis as they relate to human health and disease biomarkers, with the goal of improving disease prediction and prevention. With ICR, you'll get to... • Design, build, test and refine multiple large biomarker databases in collaboration with multiple ICR teams • Work with biological data analysts to access and improve large databases of health and disease biomarkers for use in predictive analytics and predictive modeling • Conduct complex bioinformatics analyses on large genomic, transcriptomic and epigenetic data from biofluids and cell lines as well as large protein, cfDNA, miRNA and epigenetic datasets • Design and build streamlined pipelines and algorithms for database querying and multiple other applications to support complex dataset analyses Please apply if you have: • An advanced degree in Bioinformatics or Computer Sciences with a focus on database architecture, access and querying • Extensive database architecture experience (e.g. SQL, MySQL, etc) • Extensive programming experience and intimate knowledge of programming languages for statistical analysis • Experience mining, analyzing and exploring genomic, epigenetic, transcriptomic (RNAseq), proteomic, metabolomic, and other -omic datasets Ideally, you'll also have: • Extensive working knowledge of various AI/machine-learning algorithms and their implementation in biological dataset analysis • A solid understanding of and appreciation for Bayesian statistics and methods • Personal interest in using statistics to evaluate disease models and aging biology And you'll need: • Ability to work in the United States without sponsorship • A can-do attitude and a friendly, easygoing personality Salary Starting base pay range: $135,000/yr - $200,000/yr Starting additional compensation range: $10,000/yr - $25,000/yr Starting position title and compensation are commensurate with experience
Bioinformatics Engineer, Pipeline
Invitae is dedicated to bringing comprehensive genetic information into mainstream medicine to improve healthcare for billions of people. Our team is driven to make a difference for the patients we serve. We are leading the transformation of the genetics industry, by making genetic testing affordable and accessible for everyone to guide health decisions across all stages of life. Our development... team works on a variety of projects ranging from innovations in healthcare systems to taming the chaos of biology. We are constantly improving our tools and technologies to deliver the highest quality actionable information to doctors and patients. Behind every sample that comes in through the door we know there is an individual and a family looking for answers. What You'll Do • Maintaining, improving, and adding to our catalog of production bioinformatics pipelines across an expanding set of modern assays • Scaling our pipelines • Collaborate closely with bioinformaticians, molecular biologists, and software engineers What You Bring • Strong experience in bioinformatics and pipeline efforts • Passion about writing clean, reusable, and composable bioinformatics pipelines • Capability to lead technical efforts • Strong experience analyzing data from a range of genetics technologies (especially Illumina and PacBio sequencing and arrays) • Passion to contribute to source code for large open source projects with Python knowledge required • Excellent communication (written and verbal) and data presentation skills • Preferred: Experience with High-Performance Computing (HPC) environments (e.g. S/UGE, LSF, and/or Amazon AWS) • Preferred: Experience with Distributed Workflow managers, e.g. airflow, luigi, COSMOS • Preferred: Experience using and designing RESTful and RPC-style interfaces • Preferred: Experience with Docker or other containerization/virtualization • Preferred: Experience with CI/CD At Invitae, you'll work alongside some of the world's experts in genetics and healthcare at the forefront of genetic medicine. Our teams thrive in our dynamic organization, which has been designed to empower them to make the biggest impact they can for our patients. We give our employees the ability to explore interests and capabilities broadly within the organization. We prize freedom with accountability and offer significant flexibility. We also provide excellent benefits and competitive compensation in a fast-growing organization. At Invitae, we're changing healthcare to change lives. Join us. At Invitae, we value diversity and provide equal employment opportunities (EEO) to all employees and applicants without regard to race, color, religion, national origin, gender, sexual orientation, age, marital status, veteran status, or disability status. We will consider for employment qualified applicants with criminal histories in a manner consistent with the requirements of the San Francisco Fair Chance Ordinance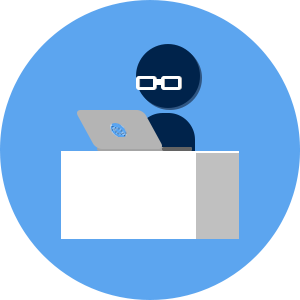 Bioinformatics Analyst
Position Summary Performs computational analysis of genomic data; writes computer code and scripts to implement analytical pipelines... • *Job Responsibilities** + Performs custom bioinformatics and statistical analyses involving genomic and transcriptomics data. + Assists with developing new software tools and writes code for specific analyses. + Implements analytics pipeline using scripting and coding. + Performs other related duties as assigned. • *Education** + Bachelor's Degree in related field • *Experience** B.S. in molecular biology, genetics, bioinformatics, biomedical engineering or computer science desired. MS or PhD in systems biology, bioinformatics or computer biology is highly desired. Approximately 2 years of related experience. Knowledge proficiency in Unix. Programming experience in at least one of the following languages: R C, C++, Python, Perl, Java. Experience in biology and/or cancer biology is preferred. Experience working in an academic environment is highly desired. Previous experience in designing and building bioinformatics workflows preferred. Previous experience analyzing and summarizing genomic datasets preferred. • *Knowledge, Skills and Abilities** + Experience with R and Python programming, statistical analyses and use of next generation sequencing tools such as STAR, TopHat, CuffLinks, BWA, GATK and others. + Ability to work with minimal supervision, and excellent written and oral communication skills, required. + Demonstrated ability to achieve results in a fast paced, deadline driven environment with multiple priorities and multiple stakeholders. + Experience with genomics and bioinformatics in a clinical laboratory including setting up, testing and maintaining bioinformatics workflows + Ability to learn and deliver work in fast-paced and diverse environment • *Licenses and Certifications** • *Working Conditions/Physical Demands** Weill Cornell Medicine is a comprehensive academic medical center that's committed to excellence in patient care, scientific discovery, and the education of future physicians in New York City and around the world. Our doctors and scientists-faculty from Weill Cornell Medical College, Weill Cornell Graduate School of Medical Sciences, and the Weill Cornell Physician Organization-are engaged in world-class clinical care and cutting-edge research that connect patients to the latest treatment innovations and prevention strategies. Located in the heart of the Upper East Side's scientific corridor, Weill Cornell Medicine's powerful network of collaborators extends to its parent university Cornell University; to Qatar, where an international campus offers a U.S. medical degree; and to programs in Tanzania, Haiti, Brazil, Austria and Turkey. Our medical practices serve communities throughout New York City, and our faculty provide comprehensive care at NewYork-Presbyterian Hospital/Weill Cornell Medical Center, NewYork-Presbyterian/Lower Manhattan Hospital, and NewYork-Presbyterian/Queens. At Weill Cornell Medicine, we work together to treat each individual, not just their conditions or illnesses, as we strive to deliver the finest possible care for our patients - the center of everything we do. Weill Cornell Medicine is an Equal Employment Opportunity Employer. Weill Cornell Medicine provides equal employment opportunities to all qualified applicants without regard to race, sex, sexual orientation, gender identity, national origin, color, age, religion, protected veteran or disability status, or genetic information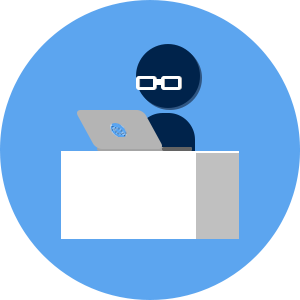 Bioinformatics Engineer
• Viome Life Sciences aims to digitize, decode and decipher human biology to prevent and reverse chronic diseases, cancer, and aging. • We apply systems biology and advanced microbiology to deeply understand the origin and progression of disease using gene expression (mRNA) analysis with a state-of-the-art AI and machine learning platform. • Viome's tests and clinical studies measure host/microbe gene expression, using which we discover disease biomarkers. • Our consumer business uses these data analyses, and with insights from modern medical science our AI recommends a nutrition and lifestyle plan personalized for you. • Our health science business also uses the biomarkers to develop predictive, diagnostic, and therapeutic solutions for a range of diseases, especially cancer, metabolic, and neurological diseases. • Viome's rich data sources are unmatched in their depth and ability to provide insights. • Our small interdisciplinary team is passionate about transforming the life... science industry for the 21st century. • We are seeking a Bioinformatics Engineer with deep expertise in computational analyses of the microbiome. • Working in conjunction with a multi-disciplinary R&D team, you will work on the analysis of meta-transcriptomics, meta-genomics, and multi-omics data sets with a world-class team and platform from which we will discover, validate and develop cutting-edge next generation products. • This is a unique opportunity to have an impact on the success of a well-positioned, well-financed biotechnology company. • This is a full-time position at our office in New York, NY. The specific title and role will be determined based on the candidate's background and experience. • Viome is a 150+ person start-up offering a successful commercial product that has generated high demand and is building out a vision to offer FDapproved diagnostics and therapeutics to patients. • With offices in Washington and New York, we are looking to hire team members capable of working in dynamic environments, who have a positive attitude and enjoy collaboration. • If you have the skills and are excited about Viome's mission, we'd love to hear from you. • Viome does not discriminate on the basis of race, color, gender, disability, veteran, military status, religion, age, creed, national origin, sexual identity or expression, sexual orientation, marital status, genetic information, or any other basis prohibited by local, state, or federal law
Bioinformatics Scientist
Global Financial Firm has an immediate long term contract opportunity for an experienced Basic 5 Specialist Remote- must work in EST time zone... Business skills • Desirable: Knowledge in banking products (DDA accounts, Loans & Deposits, Accounting, Payments) Tech Skills-Required: Sr "Basic pro" Programming language – • Required: Sr in software engineering activities and SDLC-Required: Agile Methodology-Desirable: Shell scripting – Red hat Linux Language Skills-Preferred: Spanish and English in intermediary degree of reading, writing and conversation. Soft Skills-Solid analytic and creative capacity • High selforganizing and selfdriven • High adaptability to work on concurrent demands • Responsible, teamwork spirit, goaldriven Job Requirements: Basic 5
Computational Biologist
Deerfield Discovery and Development, LLC (3DC) engages in drug discovery research in collaboration with premier universities and biopharmaceutical companies across the United States. 3DC is the drug discovery arm of Deerfield Management Company, L.P. ("Deerfield"), an investment firm dedicated to advancing healthcare. The goal of 3DC is to enable portfolio companies of Deerfield's investment... funds to create a pipeline of medically important and commercially viable projects at a scale sufficient to produce value for patients and investors. Project teams consist of scientists from a wide variety of disciplines (chemistry, biology, DMPK, toxicology, computational science, software and automation engineering), working together in a highly collaborative environment to advance these goals. We are seeking a Computational Biologist to work with Matt Nelson, Vice President of Genetics and Genomics, to help develop novel insights into the role that genes play in disease and apply them to novel target discovery, target validation, portfolio prioritization, and to support private and public investment activities. This position is open to all levels of experience for candidates with a minimum of three years conducting bioinformatics research in the context of drug discovery and development. • Take a leading role in the integration of insights from genetic and genomic data to support the identification of new drug targets, the review of proposed targets, the ongoing validation of existing targets, and identification of potential patient selection biomarkers • The ideal candidate will have recent experience supporting oncology drug discovery • Provide hands-on support to build out DF genetics and genomics databases • Develop analytics for common genetic and genomic data use cases and help integrate them into reusable applications • Provide genomic data analysis as needed to support DF discovery project review and progression, including consulting with academic labs to ensure sound methods and interpretation of data • Provide bioinformatics consulting for Deerfield portfolio companies that lack internal expertise • Provide training to Deerfield staff, portfolio companies, and collaborators in genomics applications • Participate in the development of the Deerfield drug discovery and development data strategy, including genetics, genomics, assays, chemistry, and clinical data • Contribute to private investment due diligence • Contribute to evaluation of clinical development programs Minimum qualifications • PhD or equivalent training in computational biology, bioinformatics, biostatistics, genetics, or related area • Five years post-graduate research experience, including three years working in target discovery, target validation, and related applications to drug discovery, including work in oncology • Extensive experience conducting hands-on genomic data analysis with tools such as R, Python, and command-line tools • Broad knowledge of public and private genomic data sources and state-of-the-art analysis methods and tools Preferred qualifications • Experience working in or leading multidisciplinary teams • Publication record in peer reviewed journals • Strong understanding of genetic concepts and genome-wide approaches to genetic data analysis and interpretation 3DC provides equal employment opportunities (EEO) to all employees and applicants for employment without regard to religion, race, creed, color, sex, sexual orientation, alienage or citizenship status, national origin, age, marital status, pregnancy, disability, veteran or military status, predisposing genetic characteristics or any other characteristic protected by applicable federal, state or local law
Bioinformatics Engineer
POSITION SUMMARY The Simons Foundation is seeking a Bioinformatics/Senior Bioinformatics Engineer (dependant upon experience) to develop and support whole exome and genome sequence data analysis pipelines in both research and operational modalities. This position will report to the Director of Data and Analytics in the informatics group and will work with other engineers and analysts in the... informatics group, as well as with clinical and basic research teams at the foundation. This position will be based in Simons Foundation's offices in New York City. ESSENTIAL FUNCTIONS/RESPONSIBILITIES • Design, develop and operate computational pipelines for next-generation sequencing data • Work on both large-scale projects and small custom tasks that span a wide variety of analysis problems • Develop new and/or improve upon existing algorithms for variant detection (SNPs and indels) and structural variant detection (CNVs, inversions and translocations) for clinical research purposes • Develop and maintain a knowledge base of variants and annotations discovered in processing of samples MINIMUM QUALIFICATIONS Education • Master's degree or higher in bioinformatics, computational sciences or related field. Required Attributes • At least 3+ years' work experience in research-and-development setting in bioinformatics • Experience with next-generation sequencing data • Experience in Linux/Unix cluster environment • Advanced programming skills in Python • Strong background in algorithm development, statistical methods, machine learning and distributed computing. • Extensive knowledge of computational genomics and experience with high-throughput data analysis • Outstanding personal initiative and the ability to work effectively as part of a team • Excellent verbal and written communication skills Desirable Experience • Familiarity with C++, Perl, Matlab and R is desirable. • Familiarity with databases - relational and noSQL - cloud computing and web services is desirable. The Simons Foundation's Diversity Commitment Many of the greatest ideas and discoveries come from a diverse mix of minds, backgrounds and experiences, and we are committed to cultivating an inclusive work environment.The Simons Foundation actively seeks a diverse applicant pool and encourages candidates of all backgrounds to apply.We provide equal opportunities to all employees and applicants for employment without regard to race, religion, color, age, sex, national origin, sexual orientation, gender identity, genetic disposition, neurodiversity, disability, veteran status, or any other protected category under federal, state and local law. PI157775323