Bioinformatics Jobs
A job board made for computational biologists and those seeking their support
Work With The Bioinformatics CRO
The Bioinformatics CRO is a fully distributed contract research company that serves the computational biology needs of biotechnology companies, with a focus on genomics. We are expanding our valued network of highly skilled consultants, which spans all inhabitable continents and most areas of computational biology.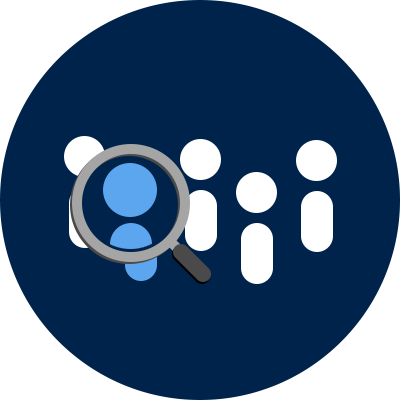 Let Us Do the Work
Contingency Recruitment Services
At The Bioinformatics CRO, we hope to assist biotech companies with all their computational biology needs. Whether you are looking for custom analyses or a new full-time hire, we can help. With our extensive talent network and field-specific expertise, we'll help you find the right bioinformatics job candidate. Get more from your recruitment and let us find your next hire.

Looking for Work?
Join our talent network to be contacted when relevant opportunities arise.

Looking to Hire?
Listings will stay active for 3 weeks. Please allow up to 2 business days for us to review and publish your job listing.
More Bioinformatics Jobs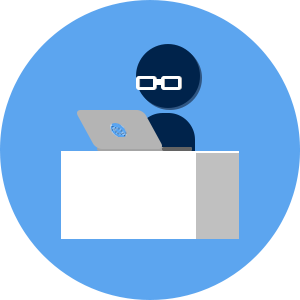 Head of Bioinformatics
Nusantics is now hiring Head of Bioinformatics in Jakarta, Apply a combination of theoretical and applied knowledge to lead a team of Bioinformaticians in exploratory projects for the development of omics bioinformatics pipeline Provide high quality analysis and expert advice and judgements to the team by applying extensive experience and deep knowledge of Bioinformatics concepts, methods, and tools. Initiate and implement new ideas or new changes to current bioinformatics pipelines, systems, or tools. Support the innovation, science and technology required to deliver the Biome Index strategy. Create, develop, and improve automated genomic data analysis pipelines and the supporting infrastructure to operate at a large scale. Investigate and utilize third-party software tools and writing novel software to solve problems and implement new product features. Creative solutions for common bioinformatics problems to ensure better software and service. Participate in collaborative projects... with a growing number of academic and commercial partners. Develop, maintain, and optimize workflows for NGS datasets. Collaborating with the CTO in the definition of the business strategy. Master or PhD in Bioinformatics or equivalent experience in a bioinformatics setting. Having more than 6 years of industrial and institutional research experience in WGS, GWAS, Omics data (metagenomics, metatranscriptomics), genome assembly construction, transcriptome/exome data analysis. Experience with Cloud computing (AWS, Google Cloud), Linux/UNIX, Python, PERL, R/Bioconductor packages and scripting. Specialties in microbiome, next generation sequencing, computational biology, computational genomics, statistical analysis, data visualization. Experience in comparative genomics, multi-omics analyses and data integration. Experience working with a variety of NGS data formats and NGS data manipulation tools. Comfortable with SQL databases and topics such as bulk data entry, query optimization, schema design and ORMs. Ability to contribute and provide guidance during all phases of the software development lifecycle. Deep understanding in scientific theory and its execution, with open minded personality. Self-motivated, results-driven, and problem-solver. Enthusiastic, hardworking, well-organized and able to prioritize. Able to work with others, and willing to contribute to team. Attention to detail and an inquisitive nature. Knowledge of variant calling and annotation tools. Application of statistical methods to data analysis. Broad knowledge of related bioinformatics resources and databases Experience of working in an agile development environment. Experience in human variation analysis or an area with specific application to variant interpretation. Versatile with software development and genomic data analysis. Good problem-solving ability while ensuring timely completion all project deadlines while developing efficient and faster techniques for data analysis
Genomics Data Scientist
Job Desc: • Create tools, including developing, prototyping, and validating new features for genome analysis to enable better diagnostics andclinical management. • Develop tools and algorithm for quality control, processing and analysis of whole genome sequence data, e.g., alignment, variant callers for types of variants • Developing, prototyping, and validating new features for genome analysis • Continuously scan the scientific literature to identify new approaches to genome analysis that can be implemented to improve our capabilities Qualification: • Ideally a master or PhD in a strongly quantitative discipline such as (e.g. data science, computer science, or maths) with experience as data scientist working on bioinformatics, or equivalent experience, in one of the following: genetics/genomic with a strong computational component, statistical genetics, genetic epidemiology, bioinformatics with the focus on human genomics. • Experience with NGS data analysis from sequencing QC to... annotation and variant calling. • Able to write in R, Python and Perl • Statistical background in multivariate analysis is a plus
Bionformatician
Job Responsibilities: 1. Process, analyze, and manage genomic data (eg. next generation sequencing and microarray raw data) into commercial outputs by using bioinformatics approaches. 2. Perform and improve quality control check for variant calling data. 3. Develop and maintain pipeline for existing and new genomic products. 4. Prepare reports for genomic surveillance and scientific writings. 5. Conduct best practices coding documentation. 6. Collaborate with other related team to develop, maintain, and improve current existing genomic database and reporting platform. 7. Adept to juggle pipeline documentations and best-practices between NGS platforms. 8. Attend and present at department's weekly update. Job Requirements: 1. Good understanding in molecular cell biology and genetics. 2. Fair skills in one or more programming languages (Python, R, javascript, node, bash). 3. Familiar in workflow, containerization, and database scripting (Nextflow, Docker, SQL and alike). 4... Experienced with NGS and microarray data analysis. 5. Adept working in team environment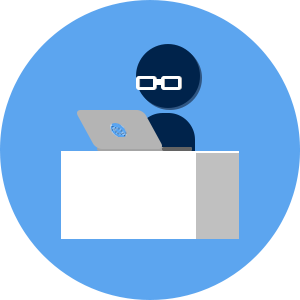 BIOINFORMATICIAN SCIENTIST
We are looking for talented, agile and crazy BIOINFORMATICIAN willing to explore further in regards to their talents. Having idealism to work and develop Indonesia and passionate about genetic and science.
Bioinformatician (Data Scientist)
Key Responsibilities: - Perform quality analysis of human array-based genotyping data - Conduct research and applied statistical genetics analyses - Present statistical data for sample characteristics and genotyping results, report and visualization to R&D Team and stake holder - Assist in development of analysis pipelines and internal database and findings - Collaborate with geneticists and technology team in the development of genomics application - Contribute to establish protocols and scientific publications Requirements: - Bachelor or Master of Science in Biotechnology, Biochemistry or in science-related fields - 1 year of relevant experience, generally as a bioinformatician and hands-on analysing microarray genotype data - Have qualified knowledge in the field of molecular biology, human genomics and data population - Proficiency with R and Phyton are plus points - Excellent interpersonal, oral, and written communication skills - Ability to work independently as... well as in teams - Strong background in bioinformatics and/or computational biology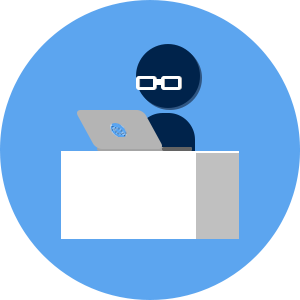 Head of I/T and Bioinformatics
Client Profile: A fast growing local company in health service business Job Role: Corporate I/T Job Description: • Planning and implementing IT implementation strategies in accordance with company goals • Ensure that IT systems and infrastructure within the company run optimally • Improving the knowledge and capabilities of departments – teams for the development and processing of big data and Bioinformatics Genomic in the Company • Monitoring, evaluating and planning for the development and improvement of company performance • To develop the capacity of IT department staff • Collaborate with other departments on innovation development • Together with the Board of Directors, plan and implement the IT development strategy in the company • Authority and responsibility in developing the capacity and skills of IT department staff • Planning and compiling IT department budget • Make reports and evaluations as well as other analyzes needed to support the company's optimal productivity •... Collaborate with HR department to monitor enforcement of standards and regulations. • Conduct risk evaluation with related parties periodically on all systems and business processes in the company Reporting to: Business Director Will start as an individual contributor in internal I/T department and will be supported with external I/T vendor. Gradually will built his/her own inhouse I/T team. Job Requirements: • Background in I/T (Computer Engineering) from reputable university with solid educational achievement. • Minimum 5 years of working experience as I/T Manager with proven leadership experience • Experience in health / hospital will be an advantage. • Interest with Bioinformatics Genomics and Big data analysis. • Strong experience in managing I/T Infrastructure. For those who are interested with the role, please send your CV to: recruit@apg-consult.com with email subject: "Head of I/T" Only those candidates who are shortlisted, will be contacted
2023 Co-op- Bioinformatics, Computer Science or Related Majors
If you're a student pursuing a degree in Bioinformatics, Computational Biology, Computer science, or related majors, you may be a fit for a Co-op in our Research and Development or Information Technology organizations. Please apply to one Co-op of interest that best matches your major. Our Co-op positions are January-August (Spring-Summer), May/June-December (Summer-Fall), and August-December... (Fall). In this role, a typical experience might include the following: • Achieving a general understanding of what happens in our global organization • Completing hands-on project work that has an impact on the business • Engaging with Regeneron leadership • Collaborating with a specific hiring manager and other interns/co-ops • Establishing connections with Regeneron's diverse set of employee resource groups • Participating in professional development sessions while enjoying lots of free food and swag • Showcasing the knowledge you gained through end of program presentation sessions • Getting paid for your hard work! This role might be for you if: • You want to make a difference • You advocate for your ideas – and what they can do in the world • You're excited to think, challenge, listen, re-think and solve • You continuously look for ways to improve • You are science-minded, ask questions and challenge conventional wisdom • You work with precision, passion, thoughtfulness and integrity • You're ready to work with the team that can bring a great idea to life • You know this is no ordinary job To be considered for this opportunity, you must be enrolled in, or accepted to, an academic program pursuing an Undergraduate or Graduate degree (and be returning to school the semester following the position). A cumulative GPA of 3.0 is preferred. We want someone who is able to commit to 40 hours per week from January-August, May/June-December, or August-December. Demonstrated leadership in areas such as campus activities, clubs, sports, current or previous work, or within the community is also preferred. Does this sound like you? Apply now to take your first steps toward living the Regeneron Way! We have an inclusive and diverse culture that provides comprehensive benefits including health and wellness programs, fitness centers and equity awards, annual bonuses, and paid time off for eligible employees at all levels! Regeneron is an equal opportunity employer and all qualified applicants will receive consideration for employment without regard to race, color, religion or belief (or lack thereof), sex, nationality, national or ethnic origin, civil status, age, citizenship status, membership of the Traveler community, sexual orientation, disability, genetic information, familial status, marital or registered civil partnership status, pregnancy or parental status, gender identity, gender reassignment, military or veteran status, or any other protected characteristic in accordance with applicable laws and regulations. We will ensure that individuals with disabilities are provided reasonable accommodations to participate in the job application process. Please contact us to discuss any accommodations you think you may need. The salary ranges provided are shown in accordance with U.S. law and apply to U.S. based positions, where the hired candidate will be located in the U.S. If you are outside the U.S, please speak with your recruiter about salaries and benefits in your location
Bioinformatics Systems Administrator, Emory Integrated...
Discover Your Career at Emory University Emory University is a leading research university that fosters excellence and attracts world-class talent to innovate today and prepare leaders for the future. We welcome candidates who can contribute to the diversity and excellence of our academic community... Description JOB DESCRIPTION: • Installs, maintains, and monitors one or more multi-platform operating systems, utilities, and related software to meet organizational needs. • Supports the availability, integrity, and reliability of assigned systems. Additional Job Details: • Responsible for the administration, support, and maintenance of Linux servers, and MacOS/OS X and Windows workstations, server virtualization, operating systems, and related data center and networking infrastructure in a clinical, research and academic setting. • Ensure system backups, syncs are complete and run on schedule. • Recommend and install software upgrades, patches, and firmware upgrades as needed. • Monitors systems performance issues and address incidents. • Evaluate current environment and recommend future technical direction. • Provide second tier support when necessary. • Must be highly detail oriented and committed to meet deadlines. • Troubleshoot TCP/IP network issues. • Experience with Project Management tools. • Ensures systems compatibility and compliancy with university, federal, and grant guidelines. MINIMUM QUALIFICATIONS: • Three years of operating systems analysis/administration experience OR a bachelor's degree and one year of operating systems analysis/administration experience. PREFERRED QUALIFICATIONS: • Master's degree. • Three years of hands-on Linux operating systems administration experience. • Shell scripting experience in bash, Perl, or Python. • Hardware and software installation and configuration. • Demonstrated experience working with monitoring tools. • RedHat certifications. • Bioinformatics and/or bioinformatics IT support. • Experience with high-performance computing environments, high-speed networking, and large (petabyte scale) storage systems. • Familiarity with cloud computing (AWS, Google Cloud) environments. • Familiarity with website design, management and maintenance. NOTE: This role will be granted the opportunity to work from home regularly but must be able to commute to Emory University on a flexible weekly schedule based upon business needs. Schedule is based on agreed upon guidelines of department of work. Emory reserves the right to change remote work status with notice to employee. Emory Supports a Diverse and Inclusive Culture To ensure the safety of our campus community, the COVID-19 vaccine is required. For more information on the University and Hospital policies and potential exemptions, please see our website.Emory University is dedicated to providing equal opportunities and equal access to all individuals regardless of race, color, religion, ethnic or national origin, gender, genetic information, age, disability, sexual orientation, gender identity, gender expression, and veteran's status. Emory University does not discriminate in admissions, educational programs, or employment on the basis of any factor stated above or prohibited under applicable law. Students, faculty, and staff are assured of participation in University programs and in the use of facilities without such discrimination. Emory University complies with Executive Order 11246, as amended, Section 503 of the Rehabilitation Act of 1973, the Vietnam Era Veteran's Readjustment Assistance Act, and applicable executive orders, federal and state regulations regarding nondiscrimination, equal opportunity and affirmative action. Emory University is committed to achieving a diverse workforce through application of its affirmative action, equal opportunity and nondiscrimination policy in all aspects of employment including recruitment, hiring, promotions, transfers, discipline, terminations, wage and salary administration, benefits, and training. Inquiries regarding this policy should be directed to the Emory University Department of Equity and Inclusion, 201 Dowman Drive, Administration Building, Atlanta, GA 30322.Emory University is committed to providing reasonable accommodations to qualified individuals with disabilities upon request. To request this document in an alternate format or to request a reasonable accommodation, please contact the Department of Accessibility Services at 404-727-9877 (V) | 404-712-2049 (TDD). Please note that one week advance notice is preferred
Bioinformatics Scientist (Remote)
Invitae is a biotechnology company focused on providing tools and services for clinical research applications of genomics. Our mission is to unlock the power of precision medicine in improving patient care by providing a technology platform to advance genomics and facilitate collaborative research. Invitae is seeking Bioinformaticians to join our team. This role will be centered around... developing tools and pipelines that facilitate smooth business operations around multiple projects. The Bioinformatics Scientist will help develop systems for the efficient management of clinical and non-clinical data and be an interface to internal and external stakeholders. You will be responsible for scaling our pipelines as we work toward our goal of providing low-cost genetic answers to billions of people. The Bioinformatics Scientist must be skilled in programming and be able to solve common and complex bioinformatics problems. The ideal candidate should be able to perceive a problem clearly and dissect it into components which can be resolved programmatically. This role will be centered around creating tools, algorithms, and pipelines to complement new assay/product development. Having a fundamental grasp of genomics will be key to succeeding in this role. The candidate should be independent, well organized and collaborative with clear communication skills. In addition, the ability to frequently switch between tasks will be helpful. The Bioinformatics Scientist will report to the Head of Bioinformatics. Responsibilities: • Build scripts, tools, and algorithms to advance assay/new product development • Build Bioinformatic workflows/pipelines using Nextflow in a system agnostic manner • Participate in support activities when needed for operational excellence • Develop standard methodologies for analysis of NGS data including optimization of parameters, and consensus approaches across various tools • Work closely with the other staff to identify gaps in variant detection and annotation algorithms in current pipeline • Review, understand, and stay in compliance with Invitae HIPAA Security policies and procedures Qualifications: • MS/PhD in Bioinformatics or Computational Biology • 3+ years experience Proficient in R/Python, • nix, and SQL for data analysis • Working knowledge of standard bioinformatic tools used in NGS pipelines • Proficiency in Genomics and Molecular Biology • Solid understanding of Illumina sequencing technologies and metrics • Formal software development experience Bonus points for any experience with: • Formal statistics background • Understanding of Cloud Computing • Shared High-Performance Computing (HPC) environments e.g. S/UGE, LSF • Distributed Workflow managers, e.g. nextflow, luigi, COSMOS • Using and designing RESTful and RPC-style interfaces • Docker or other containerization/virtualization • CI/CD We are an equal opportunity employer and value diversity at our company. We do not discriminate on the basis of race, religion, color, national origin, sex, gender, gender expression, sexual orientation, age, marital status, veteran status, or disability status. We will ensure that individuals with disabilities are provided reasonable accommodation to participate in the job application or interview process, to perform essential job functions, and to receive other benefits and privileges of employment. Please contact us to request accommodation. At Invitae, we value diversity and provide equal employment opportunities (EEO) to all employees and applicants without regard to race, color, religion, national origin, gender, sexual orientation, age, marital status, veteran status, or disability status. We will consider for employment qualified applicants with criminal histories in a manner consistent with the requirements of the San Francisco Fair Chance Ordinance
Senior Bioinformatics Scientist
Cradle Genomics is currently seeking a Senior Bioinformatics Scientist with experience in next-generation sequencing (NGS) data and a strong interest in quantitative biology and algorithm development. The Bioinformatics Scientist will evaluate, develop, validate, and implement NGS data analysis enhancements for test optimization, including bioinformatics analysis pipelines, testing/validation... scripts, and other tools associated with non-invasive prenatal testing (NIPT). Responsibilities: • Develop and implement methods/algorithms/tools for optimizing clinical test performance • Analyze DNA sequencing data and work with our team of scientists to answer specific biological questions • Provide technical guidance in the design and analysis of experiments during all phases of clinical test development • Manage projects and other bioinformatics team members • Effectively communicate data analysis methods and results to non-computational teams and management • Refine algorithms and tools for DNA sequencing data analysis and propose improvements • Produce high quality written documentation including study protocols, data analysis plans and reports • Provide troubleshooting and maintenance supports for bioinformatics pipeline • Provide training/guidance/expertise to team members, as needed • Contribute to experimental design, quality control, and statistical analysis Qualifications and Experience: • PhD in Bioinformatics, Computer Science, Engineering, Biochemistry or similar field required • Minimum of 5+ years of relevant work experience in the industry • Deep understanding of DNA sequencing data and its analysis (mapping, variant calling, etc.). Specific experience with the analysis of NIPT data preferred • Experience programming in Python, Perl, Java and/or R • Experience using Linux command-line tools and writing shell scripts • Experience applying statistics/biostatistics to biological datasets • Experience analyzing, troubleshooting and problem-solving technical issues involving complex data • Knowledge of the key public reference databases for clinical variation data • Ability to work independently as well as part of a team • Ability to summarize results verbally and in written form • Self-motivated and detail-oriented At Cradle we thrive on close collaboration, the open exchange of ideas and having fun along the way. We are actively looking for extraordinary people to join our team. Cradle's Perks and Benefits • Equity compensation • Generous 401(k) matching program • Medical, dental, and vision insurance • Free gym membership • Flexible PTO • Kombucha and cold brew on tap • And more