Bioinformatics Jobs
A job board made for computational biologists and those seeking their support
Work With The Bioinformatics CRO
The Bioinformatics CRO is a fully distributed contract research company that serves the computational biology needs of biotechnology companies, with a focus on genomics. We are expanding our valued network of highly skilled consultants, which spans all inhabitable continents and most areas of computational biology.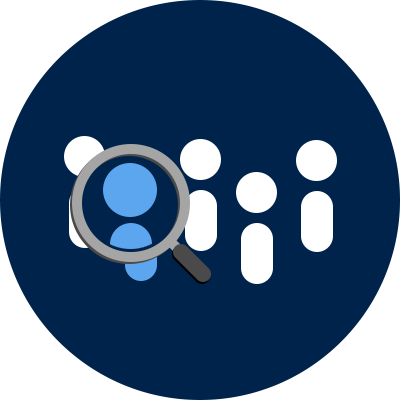 Let Us Do the Work
Contingency Recruitment Services
At The Bioinformatics CRO, we hope to assist biotech companies with all their computational biology needs. Whether you are looking for custom analyses or a new full-time hire, we can help. With our extensive talent network and field-specific expertise, we'll help you find the right bioinformatics job candidate. Get more from your recruitment and let us find your next hire.

Looking for Work?
Join our talent network to be contacted when relevant opportunities arise.

Looking to Hire?
Listings will stay active for 3 weeks. Please allow up to 2 business days for us to review and publish your job listing.
More Bioinformatics Jobs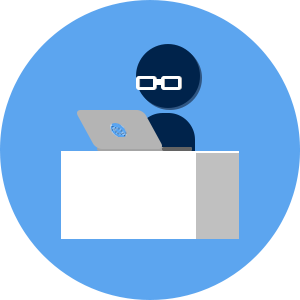 Senior Bioinformatics Research Engineer (Remote)
Why join Freenome? Freenome is a high-growth biotech company developing tests to detect cancer using a standard blood draw. To do this, Freenome uses a multiomics platform that combines tumor and non-tumor signals with machine learning to find cancer in its earliest, most-treatable stages... Cancer is relentless. This is why Freenome is building the clinical, economic, and operational evidence to drive cancer screening and save lives. Our first screening test is for colorectal cancer (CRC) and advanced adenomas, and it's just the beginning. Founded in 2014, Freenome has ~500 employees and more than $1.1B in funding from key investors, such as the American Cancer Society, Andreessen Horowitz, Anthem Blue Cross, Bain Capital, Colorectal Cancer Alliance, DCVC, Fidelity, Google Ventures, Kaiser Permanente, Novartis, Perceptive Advisors, RA Capital, Roche, Sands Capital, T. Rowe Price, and Verily. At Freenome, we aim to impact patients by empowering everyone to prevent, detect, and treat their disease. This, together with our high-performing culture of respect and cross-collaboration, is what motivates us to make every day count. Become a Freenomer Do you have what it takes to be a Freenomer? A "Freenomer" is a determined, mission-driven, results-oriented employee fueled by the opportunity to change the landscape of cancer and make a positive impact on patients' lives. Freenomers bring their diverse experience, expertise, and personal perspective to solve problems and push to achieve what's possible, one breakthrough at a time. About this opportunity: As a Senior Bioinformatics Research Engineer, you will work on Freenome's research platform, developing and deploying bioinformatics pipelines and computational approaches. As part of an interdisciplinary R&D team, you will work in close collaboration with computational biologists, machine learning scientists and software engineers. You will develop cutting edge solutions at the intersection of machine learning, genetic sequencing technology, biological data, and distributed systems. These contributions will drive our mission to detect cancer at its most actionable and early stages. What you'll do: • Work at the intersection of biological data, software engineering and machine learning research • Lead the development of Freenome's bioinformatics research engineering framework and internal tools • Engineer robust and reproducible data pipelines that enable cutting edge liquid biopsy research • Develop software and workflows that support a long term vision for bioinformatics research engineering, and provide a model for product software • Manage and integrate data sources across the company (laboratory, bioinformatics, clinical) to enable advanced multiomic analysis • Build for significant growth and scaling • Improve the reliability and scalability of our research platform as it grows • Enable data-driven science discoveries in biology and healthcare Must haves: • PhD in a quantitative field and 3+ years of experience with bioinformatics infrastructure, automation, and software engineering or B.S./M.S. and equivalent experience • Strong computational and programming skills, in Python or equivalent, including thorough experience with large scale systems and user bases • Fundamental understanding of bioinformatics, including the central dogma, molecular or cancer biology, or familiarity with regulatory processes. Extensive experience in analyzing genomics data, particularly next-generation sequencing (NGS) • Robust history of delivering major technical projects or analyses • Experience in implementing statistical methods and algorithms that scale to large datasets • Demonstrated ability to partner with laboratory and computational scientists and engineers to translate scientific roadmaps into concrete products • Ability to operate in a highly cross-functional environment where collaboration across disciplines is absolutely necessary Benefits and additional information: The US target range of our base salary for new hires is $157,250 - $240,000. You will also be eligible to receive pre-IPO equity, cash bonuses, and a full range of medical, financial, and other benefits depending on the position offered. Please note that individual total compensation for this position will be determined at the Company's sole discretion and may vary based on several factors, including but not limited to, location, skill level, years and depth of relevant experience, and education. We invite you to check out our career page @ https://careers.freenome.com/ for additional company information. Freenome is proud to be an equal-opportunity employer, and we value diversity. Freenome does not discriminate on the basis of race, color, religion, marital status, age, national origin, ancestry, physical or mental disability, medical condition, pregnancy, genetic information, gender, sexual orientation, gender identity or expression, veteran status, or any other status protected under federal, state, or local law. Applicants have rights under Federal Employment Laws. • Family & Medical Leave Act (FMLA) • Equal Employment Opportunity (EEO) • Employee Polygraph Protection Act (EPPA) #LI-Remote
Senior Bioinformatics Engineer
You + Helix Helix is a place where innovators and doers gather in order to drive significant progress in population genomics. We have come together to work at the intersection of clinical care, research, and genomics... If you're excited by the idea of making a meaningful impact and joining a team where we pride ourselves on driving innovation through fostering an environment with an emphasis on empowering one another to grow, Helix might be the place for you! Helix + The World Helix is the leading population genomics and viral surveillance company. Helix enables health systems, public health organizations and life science companies to accelerate the integration of genomic data into patient care and public health decision making. We are continuing to scale our world-class team to support our dedication to empowering every person to improve their life through DNA. Helix + Transparency At Helix, we value transparency. You will find the expected compensation, interview process, what to anticipate during onboarding, and your first 90 days listed in the job description for all Helix roles. What is special about this role? As a senior bioinformatics engineer, you will be working with a team of talented bioinformatics engineers and scientists to create and maintain bioinformatics pipelines to advance Helix's mission. You will contribute to reliable and innovative solutions in a highly regulated environment. As a Senior Bioinformatics Engineer, You Will • Develop, maintain, and document bioinformatics pipelines in a regulated environment. • Maintain and help architect supporting infrastructure in AWS. • Develop test cases and test scripts. • Analyze and produce data insights to support the development and improvements of bioinformatics algorithms. • Contribute to the creation and maintenance of regulatory documentation as part of the design control process. About You • 3 years of relevant industry experience • Experience with developing NGS bioinformatics pipelines • Proficiency with Python • Experience working cross-functionally • Strong communication skills, both oral and written • Open to learning new skills and not afraid to step outside of the comfort zone • Problem-focused and able to drive tasks to completion Pluses • Experience with software development under CLIA/CAP regulations and/or FDA regulations • Experience writing test cases and test scripts • Experience with Jira and JAMA Physical/Mental Demands: This role requires prolonged periods of sitting while being able to view and read text on computer screens less than a few feet away. May periodically require lifting up to 10 pounds and occasional walking or standing. May require repetitive motions that may include the wrists, hands, or fingers. May require meetings in person or via video conference (on or off-camera). Requires work in a typical office setting or may be eligible for remote work. Role also requires the ability to reason logically and make sound decisions; ability to understand, remember, and follow verbal and written instructions; and ability to perform in situations requiring deadlines. Ability to work as an integral part of a team. Reasonable accommodations may be made to enable individuals with disabilities to perform the essential functions. For more information or to make an accommodation request reach out to HR@helix.com. Expected Interview Process • Recruiter Screen 2) Manager Screen/Tech Screen 3) Onsite 4) Offer Expected Pay For This Role Annual Salary - MXN 990,100 to 1,305,000 Aside from working alongside brilliant, dedicated, passionate, down-to-earth, curious, warm, and thoughtful people, we also provide great benefits through our employer of record. What To Expect During Your Onboarding Week We want to make sure your first week is spent learning the foundations. You will be invited to live orientation sessions and spend time with your hiring manager developing your individual roadmap to success. This experience will include sessions that cover your benefits, security & privacy training, an introduction to the OKR framework used at Helix and our communication tools and norms. What To Expect During Your First 90 Days • First 30 days: you'll spend time learning the Helix way, completing training and onboarding for your roles, and getting introduced to your team and relevant stakeholders. You'll also gain a deeper understanding of our customers, our products, the impact we make in the lives of our communities, and how to thrive at Helix through participation in Helix U. • Day 30 - 60: you'll spend time contributing to projects, deeply familiarizing yourself with team and company processes, and developing a deeper understanding of Helix's products, services and capabilities. • Day 60 - 90: you'll build your OKRs with your manager, start to take ownership of projects and initiatives on your team, and begin to demonstrate your impact on the Helix mission. Helix is proud to be an equal opportunity employer, and committed to providing employment opportunities regardless of race, religious creed, color, national origin, ancestry, physical disability, mental disability, medical condition, genetic information, marital status, sex, gender, gender identity, gender expression, pregnancy, childbirth and breastfeeding, age, sexual orientation, military or veteran status, or any other protected classification, in accordance with applicable federal, state, and local laws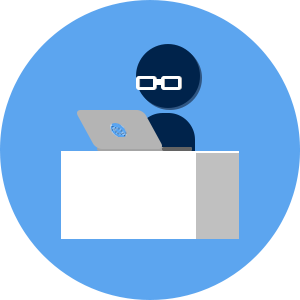 PEDSnet Bioinformatics Engineer
SHIFT: Day (United States of America ... Seeking Breakthrough Makers Children's Hospital of Philadelphia (CHOP) offers countless ways to change lives. Our diverse community of more than 20,000 Breakthrough Makers will inspire you to pursue passions, develop expertise, and drive innovation. At CHOP, your experience is valued; your voice is heard; and your contributions make a difference for patients and families. Join us as we build on our promise to advance pediatric care—and your career. CHOP's Commitment to Diversity, Equity, and Inclusion CHOP is committed to building an inclusive culture where employees feel a sense of belonging, connection, and community within their workplace. We are a team dedicated to fostering an environment that allows for all to be their authentic selves. We are focused on attracting, cultivating, and retaining diverse talent who can help us deliver on our mission to be a world leader in the advancement of healthcare for children. We strongly encourage all candidates of diverse backgrounds and lived experiences to apply. A Brief Overview The Bioinformatics Engineer I position is an entry-level position in the support of computational environments focused on the management, transfer, formatting, and general processing of complex data types associated with genomics and proteomics. Whereas the Bioinformatics Scientist is primarily focused on the outcome of an analysis in terms of the scientific endpoint, the Bioinformatics Engineer is primarily focused on the outcome of an analysis in terms of validity, efficiency, and robustness. The focus of the position is basic systems implementation of data manipulation and analysis pipelines, applications, general hardware configurations, and bioinformatics-specific hardware configurations. Bioinformatics programming activities are also included. The Bioinformatics Engineer I primarily operates in a local environment as opposed to enterprise-level. The position allows for a wide variety of activities described within the job responsibilities and encompasses positions within both research and clinical environments. Activities occur with a high degree of supervision with low latitude for independent judgment. The Bioinformatics Engineer I will be introduced to the concepts of best practices in scripting, pipeline workflow development, hardware and software configurations, change controls, quality, sustainability, and documentation. The Bioinformatics Engineer I is primarily focused on supporting bioinformatics analytical groups and individuals as an engineering resource. What you will do • Computational Environment Development and Optimization (70%): Contribute to the maintenance and development of bioinformatics tool portfolio by developing knowledge of internally developed systems, open-source programs, and commercial applications. Provide efficient data management support. • Work with bioinformatics group members to develop functioning pipelines upstream of customized analysis workflows. • Maintain pipelines by staying current with evolving algorithms and standards and incorporating into pipeline • Optimize performance of applications by working with scientific computing and information systems groups to optimize hardware/software parameters • Define and prioritize requirements for pipeline development over time to incorporate new technologies and platforms via functional communication with bioinformatics group members and bioinformatics end users • Identify appropriate open-source and commercial products that serve needs of pipeline and/or customized analyses of end users. • Implement and maintain commercial and open-source software for common bioinformatics and genomics data analysis. • Implement, update and maintain locally stored data resources required for various analysis tasks. • Provide efficient data management support including file transfers, data formatting and manipulation, and basic integration of data from a variety of experimental and reference resources. • Maintain working knowledge of available commercial and openly accessible knowledgebase as they apply to bioinformatics analysis. • Collaboration and Mentorship (10%) • Collaborate primarily with bioinformatics scientist group and equivalents to produce local scale computational environments • Works with both bioinformatics group members and end users/clients to understand specific needs in bioinformatics and end user-specific domains • Attends group and team meetings and contributes primarily factual information regarding processes and approach • Provide ad hoc support and one-on-one and group-based training on key bioinformatics software, features, and workflows • Documentation and Standardization (20%): • Documents all aspects of computational environment parameters, instructions, and SOP's for existing systems and newly implemented systems. • Ensure that all routinely used tools (e.g. those included in shared analysis pipelines) are versioned and managed through a source control system. • Ensure that configuration files that provide parameters to algorithms and analysis software are versioned and managed through a source control system Education Qualifications • Bachelor's Degree Required • Master's Degree biological or computational discipline Preferred Experience Qualifications • At least one (1) year of experience in applied bioinformatics, computational, and genomics/proteomics areas Preferred Skills and Abilities • Strong UNIX/LINUX expertise required. • Strong experience with Docker/container use • Experience with query testing and troubleshooting • Experience with R strongly preferred • Experience with Python, Perl, or other languages preferred. • Experience with pipeline or workflow development frameworks preferred. • Experience with data management preferred. • Familiarity with open source and commercial bioinformatics resources and software preferred. • Experience with genomic data analysis preferred. • Experience or knowledge of technologies commonly used in biological labs, such as PCR, cloning, electrophoresis gels, and cell culture preferred. • Knowledge of the working mechanism of microarray, NGS, mass spectrometry, or other high-throughput technologies and awareness of their strengths and weaknesses, as well as applicability to a specific biological problem is preferred. • Familiarity with resources of genomic data sets and analysis tools, such as UCSC Genome Browser, Bioconductor, ENCODE, and NCBI databases is preferred. • Accountability and attention to timelines. • Excellent organization and communication skills with an emphasis on strong presentation skills • Ability to work in a team environment. To carry out its mission, CHOP is committed to supporting the health of our patients, families, workforce, and global community. As a condition of employment, CHOP employees who work in patient care buildings or who have patient facing responsibilities must be fully vaccinated against COVID-19 and receive an annual influenza vaccine. Learn more. Employees may request exemptions for valid religious and medical reasons. Start dates may be delayed until candidates are immunized or exemption requests are reviewed. EEO / VEVRAA Federal Contractor | Tobacco Statement
Bioinformatics Programmer I - 125271
Payroll Title: BIOINFORMATICS PROGR 1 Department: MEDICINE/Cardiology Hiring Pay Scale... $25.67 - $33.00 / Hour Worksite: Campus Appointment Type: Career Appointment Percent: 100% Union: Uncovered Total Openings: 1 Work Schedule: Days, 8 hrs/day, Mon - Fri #125271 Bioinformatics Programmer I Initial Review Date: Wed 9/27/2023 Apply Now UC San Diego values equity, diversity, and inclusion. If you are interested in being part of our team, possess the needed licensure and certifications, and feel that you have most of the qualifications and/or transferable skills for a job opening, we strongly encourage you to apply. For the safety and well-being of the entire university community, the University of California requires, with few exceptions, that all students, faculty and staff be vaccinated against the COVID-19 virus and influenza before they will be allowed on campus or in a facility or office. For more information visit: Flu Vaccine Mandate / COVID Vaccine Policy UCSD Layoff from Career Appointment: Apply by 09/15/2023 for consideration with preference for rehire. All layoff applicants should contact their Employment Advisor. Special Selection Applicants: Apply by 09/27/2023. Eligible Special Selection clients should contact their Disability Counselor for assistance. This position will remain open until a successful candidate has been identified. DESCRIPTION The Department of Medicine (DOM) is the largest department within the UCSD School of Medicine and is responsible for fulfilling the teaching, research, and clinical missions of the University of California, San Diego School of Medicine. The department employs approximately 500 salaried faculty, 168 academic appointees, 331 residents, fellow and postdocs and 479 staff personnel. Computational biologist. Resolves routine programming problems, applying established data processing algorithms to novel data. Works on issues and projects of limited scope. Follows standard programming procedures to analyze situations and data from which answers can be readily obtained. Maintains repositories of published code and answers outside user requests. Aids in the publications of research results. Proficiency in Python, R, Linux, and git version control systems required. AWS experience is a plus. Understanding of major biological data types (genomic SNPs, single-cell RNA-seq expression, protein-protein interaction networks, ATAC-seq, Chip-seq) is required. Will design and develop bioinformatic programs and pipelines to process genomics data. Responsible for lab computer and software maintenance and coordination with other computer facilities. Under direct supervision, applies professional bioinformatics concepts and computational procedures to complete small projects or portions of projects. Works on assignments of limited scope and complexity. Follows standard programming procedures to analyze situations and data from which answers can be readily obtained. MINIMUM QUALIFICATIONS • Four (4) years of related experience, education/training, OR a Bachelor's degree in bioinformatics, biological science, computational / programming, or related area and /or equivalent experience/training. • Basic knowledge of bioinformatics methods, techniques, and data structures. • Programming experience: R, Python, Linux, bash scripting, git version control systems. • Demonstrated experience in processing and analyzing genomics data. • Proven knowledge of applications programming and web development. • Knowledge of modern biology and applicable field of research. Theoretical knowledge in molecular, cellular, or developmental biology. • Effective interpersonal skills in order to work with both technical and non-technical personnel at various levels in the organization. • Strong ability to communicate technical information in a clear and concise manner. • Basic knowledge of application and data security concepts. PREFERRED QUALIFICATIONS • Knowledge of AWS, Jupyter Notebook, HPC • Knowledge relating to the design development, modification and implementation of software including object-oriented programming concepts. • Understanding of major biological data types (genomic SNPs, RNA-seq expression, protein-protein interaction networks. • Experience analyzing singlecell and spatial transcriptomics data. SPECIAL CONDITIONS • Employment is subject to a criminal background check. Pay Transparency Act Annual Full Pay Range: $53,600 - $111,600 (will be prorated if the appointment percentage is less than 100%) Hourly Equivalent: $25.67 - $53.45 Factors in determining the appropriate compensation for a role include experience, skills, knowledge, abilities, education, licensure and certifications, and other business and organizational needs. The Hiring Pay Scale referenced in the job posting is the budgeted salary or hourly range that the University reasonably expects to pay for this position. The Annual Full Pay Range may be broader than what the University anticipates to pay for this position, based on internal equity, budget, and collective bargaining agreements (when applicable). Apply Now Job offer is contingent on successful engagement in the UC COVID-19 Vaccination program (fully vaccinated with documented proof or approved exception/deferral). If applicable, life-support certifications (BLS, NRP, ACLS, etc.) must include hands-on practice and in-person skills assessment; online-only certification is not acceptable. UC San Diego Health Sciences is comprised of our School of Medicine, Skaggs School of Pharmacy and Pharmaceutical Sciences, The Herbert Wertheim School of Public Health and Human Longevity Science, and our Student Health and Well-Being Department. We have long been at the forefront of translational - or "bench-to-bedside" - research, transforming patient care through discovery and innovation leading to new drugs and technologies. Translational research is carried out every day in the hundreds of clinical trials of promising new therapies offered through UC San Diego Health, and in the drive of our researchers and clinician-scientists who are committed to having a significant impact on patient care. We invite you to join our team! Applications/Resumes are accepted for current job openings only. For full consideration on any job, applications must be received prior to the initial closing date. If a job has an extended deadline, applications/resumes will be considered during the extension period; however, a job may be filled before the extended date is reached. To foster the best possible working and learning environment, UC San Diego strives to cultivate a rich and diverse environment, inclusive and supportive of all students, faculty, staff and visitors. For more information, please visit UC San Diego Principles of Community. UC San Diego Health is an Equal Opportunity/Affirmative Action Employer. All qualified applicants will receive consideration for employment without regard to race, color, religion, sex, national origin, disability, age, protected veteran status, gender identity or sexual orientation. For the complete University of California nondiscrimination and affirmative action policy see: http://www-hr.ucsd.edu/saa/nondiscr.html UC San Diego is a smoke and tobacco free environment. Please visit smokefree.ucsd.edu for more information. UC San Diego Health maintains a marijuana and drug free environment. Employees may be subject to drug screening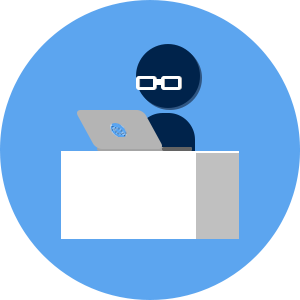 Research Bioinformatician II - Knott Lab - Center for...
The Knott Laboratory at Cedars-Sinai Medical Center is seeking to hire a highly motivated computational scientist to fill the position of Research Bioinformatician II! The Knott laboratory is searching for a computational scientist with strong software engineering skills. We prefer this person have a background in single cell RNA sequencing or image analysis, or have experience studying the... spatial distribution of objects and their influence over one another. This research bioinformatician will lead the analysis of novel single cell sequencing and spatial data for a multidisciplinary team that is studying how cancer cells metastasize to distant organs away from the primary tumor site. To learn more, please visit: Knott Research Lab | Cedars-Sinai. The Research Bioinformatician II (RBII) performs general bioinformatics analysis and software support for projects involving in omics, and interacts with investigators to identify research problems, find appropriate software tools and recognize national biological databases and online resources for omic data. The RBII will also work with bioinformatics faculties to determine future bioinformatics needs, and helps to develop tools and pipelines as necessary to keep pace with rapid advances in sequencing technology. The RBII will demonstrate continuous self-improvement, make effective contributions to the section, and adhere to CSHS compliance plan, code of conduct, and hospital and departmental policies and procedures. Primary Job Duties & Responsibilities: • Provides general bioinformatics analysis support for omic projects and mainly responsible for data analysis and software compilations including next generation sequence alignment, polymorphism identification, expression analysis, and visualization tools and browsers. • Summarizes data analyzes results in the form suitable as the basis for the first draft of written reports, and makes preliminary interpretations of the data. • Develop, test, and maintain modular software pipelines for genome sequencing, assembly, annotation, metagenomic analysis, and genotyping using high-throughput sequencing platforms including 454, Illumina, and Pacific Biosciences • Manages data including loading and querying data from database systems, downloading omic data from public repositories • Familiar with medical and biological terminologies, bioinformatics resources, and national biological databases, Ready to provide solutions for investigator's problems through data mining and extraction • Identify, evaluate, and incorporate relevant algorithms and software pipelines by reviewing pertinent literatures in bioinformatics and computational biology • Assists or collaborates in the preparation of grant proposals, publications, and presentations involving omic data • Educate others about bioinformatics through mentoring and teaching colleagues, investigators, fellows, and graduate students. Education: • Master of Science Degree in Computer Science, Electric Engineering, Computational biology, or Bioinformatics, or Master of Science/ Engineering in relevant fields (e.g. Biology with strong quantitative training, biostatistics with a concentration in bioinformatics) is required. • Doctorate in Computer Science or a related computational field is preferred. Experience & Skills: • Three (3) years in a research environment. • Background and work knowledge in algorithms, scientific computing, and machine learning or statistics. • Previous experience with C/C++, Java, Perl, python, and the Unix (Linux) environment. • Experiences in manipulating, analyzing, and annotating very large genomic (e.g. NGS) data sets both in exploratory and pipelined fashions. Working Title: Research Bioinformatician II - Knott Lab - Center for Bioinformatics and Functional Genomics Department: BMS - Bioinfo & Func Genomics Business Entity: Cedars-Sinai Medical Center Job Category: Academic/Research Job Specialty: Bioinformatics Position Type: Full-time Shift Length: 8 hour shift Shift Type: Day Base Pay:$78,400.00 - $133,100.00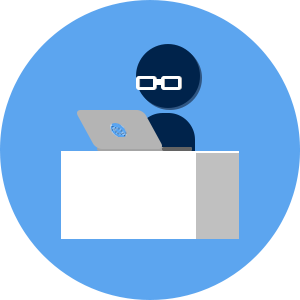 Lead Bioinformatics Research Scientist/ Senior Bioinformatics...
The Lead/Senior Bioinformatics Research Scientist performs data analysis, data visualization, statistical analysis, experimental design, database development, mathematical modeling, and novel method development with a focus on the Genomics data. Provides bioinformatics analysis for investigators and communicates analytical process and results. The Genomics Group from the Center for Applied... Bioinformatics at St. Jude Children's Research Hospital is looking for a highly motivated and creative Senior Bioinformatics Research Scientist or Bioinformatic Research Scientist to develop and apply innovative analytical approaches to understand the underlying mechanisms that drive pediatric cancers and other human diseases. Working for all different projects together with different PIs, employee could make a valuable difference not only to science but also to pediatric cancer patient curation and survival. Besides the various analysis tasks, we also encourage exploring newly available methods, pipeline development could result in first author, high profile publications, as long as it aligns with our ultimate goal: "Finding cures. Saving children". The Center provides a highly interactive environment with collaborative opportunities within the centers including transcriptomics group, genomics group, and genetics group, and across basic and clinical departments, access to high-performance computing clusters, cloud computing environment, novel sequencing platforms such as long reads sequencing technologies, single-cell sequencing at both DNA and RNA level and spatial transcriptomics, innovative visualization tools, highly automated analytical pipelines powered by GPU technology and mentorship from scientists with deep experience in data analysis, data management and delivery of high-quality results for highly competitive projects. The members of this Center could work on broad areas of bioinformatics and gain valuable experiences. The members of this Center also have the opportunity to publish high-profile papers with prominent authorship and file patents for novel biomarker discoveries or novel methods for clinical diagnosis or disease treatment. Good candidates will have experience in building and optimizing analysis workflows using publicly available software/pipelines for high-throughput next-generation sequence data analysis (such as whole-genome sequencing, whole-exome, targeted sequencing and so on) under Linux/Unix environment. The successful candidate is expected to have good programming skills in Bash, Python, and R. Experience with cancer genomics is a plus. St. Jude has been frequently made up to Great Place to Work list such as in Fortune magazine's "Best Workplaces in Health Care & Biopharma™ 2020" list and GlassDoor's "BEST PLACES TO WORK 2023" list. Salary is highly competitive (comparable to industry) and employee benefits are outstanding. This position is located at Memphis, TN, and relocation assistance is available. Responsibilities • Specific responsibilities may involve NGS data quality control, integrative analyses, data visualization, developing and evaluating analytic tools • Excellent communication skills are essential • You will work closely with St. Jude PIs to provide standardized/customized analysis, using St. Jude high-performance computing clusters or a cloud computing environment Minimum Requirements • Bachelor's degree in bioinformatics, cheminformatics, statistics/computer science (with a background in biological sciences or chemistry) or related field. • Master's degree or PhD preferred. Lead Bioinformatic Research Scientist • Minimum Requirement: Bachelor's degree with 10+ years of relevant post-degree work in bioinformatics, cheminformatics, statistics/computer science (with a background in biological sciences or chemistry). • Experience Exception: Master's degree with 8+ years of relevant post-degree experience (OR) PhD with 5+ years of relevant post-degree experience. • Substantial experience in at least one programming or scripting language and at least one statistical package, with R preferred. Senior Bioinformatics Research Scientist • Minimum Requirement: Bachelor's degree with 7+ years of relevant post-degree work in bioinformatics, cheminformatics, statistics/computer science (with a background in biological sciences or chemistry). • Experience Exception: Master's degree with 5+ years of relevant post-degree experience (OR) PhD with 2+ years of relevant post-degree experience. • Significant experience in at least one programming or scripting language and at least one statistical package, with R preferred Bioinformatics Research Scientist • Minimum Requirement: Bachelor's degree with 6+ years of relevant post-degree work in bioinformatics, cheminformatics, statistics/computer science (with a background in biological sciences or chemistry). • Experience Exception: Master's degree with 4+ years of relevant post-degree experience (OR) PhD with no experience. • Significant experience in at least one programming or scripting language and at least one statistical package, with Python preferred Other Information St. Jude is an Equal Opportunity Employer No Search Firms St. Jude Children's Research Hospital does not accept unsolicited assistance from search firms for employment opportunities. Please do not call or email. All resumes submitted by search firms to any employee or other representative at St. Jude via email, the internet or in any form and/or method without a valid written search agreement in place and approved by HR will result in no fee being paid in the event the candidate is hired by St. Jude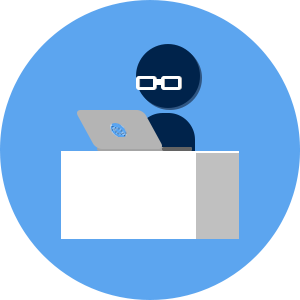 Senior Bioinformatics Software Engineer, Multi-omic data...
Stanford University is seeking a Software Developer 1 to join the Kundaje lab in the Department of Genetics to lead and assist with the development of data processing pipelines and integrative analysis methods for large-scale multi-omic data (transcriptome, epigenome, lipidome, metabolome and proteome). Specifically, the candidate will be a key member of the Data Analysis and Coordination Center... of the newly announced consortium for multi-omics in health and disease (MOHD) https://www.nih.gov/news-events/news-releases/nih-awards-503-million-multi-omics-research-human-health-disease. Duties include: • Collaborate and participate in large consortia to assess needs and requirements • Develop and maintain data processing pipelines • Processing and quality control of consortium data with pipelines • Troubleshoot and solve technical problems. • Develop tutorials and demos for software products • Design and develop integrative analysis methods for multi-omic data • Maintain and update existing machine learning frameworks for multi-omic data integration • - Other duties may also be assigned. DESIRED QUALIFICATIONS: • Strong experience with bioinformatics tools for analysis of one or more of the following multi-omic data modalities (RNA-seq, ATAC-seq, lipidomes, metabolome, proteome) • Strong data science and software engineering experience in Python, R, Unix scripting • Strong experience developing and deploying bioinformatics pipelines for biology in cloud computing environments with tools such as WDL/Nextflow • Experience leading collaborations between clinicians, wet lab biologists, and computational scientists. • Experience building community around computational biology, such as hosting conference, meetups, or other events related to machine learning and cloud computing for biological applications. • Product management experience defining requirements and managing project timelines from early development to broad deployment. • Project management experience leading small teams to deliver products in a timely fashion. • Ability to define and solve logical problems for technical applications. • Solid analytical skills. • Excellent written and oral English communication and interpersonal skills. • Ability to understand scientific literature, experimental procedures and their limitations, and current needs of the research community. EDUCATION & EXPERIENCE (REQUIRED): Bachelor's degree and three years of relevant experience or a combination of education and relevant experience. KNOWLEDGE, SKILLS AND ABILITIES (REQUIRED): • Current knowledge of latest software and design standards. • Ability to define and solve logical problems for technical applications. • Knowledge of and ability to select, adapt, and effectively use a variety of programming methods. • Ability to recognize and recommend needed changes in user and/or operations procedures. • Basic knowledge of software engineering principles. • Strong knowledge of at least one programming language CERTIFICATIONS & LICENSES: None. PHYSICAL REQUIREMENTS*: • Constantly perform desk-based computer tasks. • Frequently sit, grasp lightly/fine manipulation. • Occasionally stand/walk, writing by hand. • Rarely use a telephone, lift/carry/push/pull objects that weigh up to 10 pounds • - Consistent with its obligations under the law, the University will provide reasonable accommodation to any employee with a disability who requires accommodation to perform the essential functions of his or her job. WORKING CONDITIONS: • May work extended hours based on project needs The expected pay range for this position is $80,000 to $135,000 per annum. Stanford University provides pay ranges representing its good faith estimate of what the university reasonably expects to pay for a position. The pay offered to a selected candidate will be determined based on factors such as (but not limited to) the scope and responsibilities of the position, the qualifications of the selected candidate, departmental budget availability, internal equity, geographic location and external market pay for comparable jobs. At Stanford University, base pay represents only one aspect of the comprehensive rewards package. The Cardinal at Work website (https://cardinalatwork.stanford.edu/benefits-rewards) provides detailed information on Stanford's extensive range of benefits and rewards offered to employees. Specifics about the rewards package for this position may be discussed during the hiring process. WORK STANDARDS (from JDL): • Interpersonal Skills: Demonstrates the ability to work well with Stanford colleagues and clients and with external organizations. • Promote Culture of Safety: Demonstrates commitment to personal responsibility and value for safety; communicates safety concerns; uses and promotes safe behaviors based on training and lessons learned. • Subject to and expected to comply with all applicable University policies and procedures, including but not limited to the personnel policies and other policies found in the University's Administrative Guide, http://adminguide.stanford.edu
Bioinformatics Analyst/Developer (REMOTE ROLE)
Max Pay $49.95/hour W2. W2 Candidates only, C2C not possible. Our company offers our consultants a suite of benefits after a qualification period including health, vision, dental, life and disability insurance. 100% remote role, no expectation of onsite work... Description • Seeking a Strong scientific understanding and experience in bioinformatics • Will design, implement and/or deploy data analysis workflows for data processing, integration and mining to support • Client therapeutic target identification and disease biomarker discovery • Experience in biological pathways, data visualization, network and systems biology (GSEA, GeneGO, CBDD, Cytoscape, Reactome) a plus • Experience in pharmaceutical research a plus • Experience in machine learning, especially deep learning a plus • Apply and develop innovative analysis approaches when standard methods are not adequate • Interpret and present analysis results to coworkers and collaborators • Follow relevant scientific literature to ensure use of optimal methods and understand emerging practices across the field • Communicates own work effectively orally and in writing; contributes to writing protocols, procedures, and technical reports • Reports and treats data with a high level of integrity and ethics • Complies with applicable regulations; Maintains proper records in accordance with SOPs and policies Requirements • Programming experience with two or more programming languages including: Python, R, C/C++, Java, or MATLAB • Two year experience of bioinformatics data analysis • Good understand of disease biology • Ability to develop machine learning models • Experience in software and/or pipeline development a plus • PhD/Master degree from an accredited institution with experience in a related scientific discipline (Computer Science, Genomics, Biostatistics or Bioinformatics preferred) OR Bachelors degree from an accredited institution with three-plus (3+) years of experience in a STEM discipline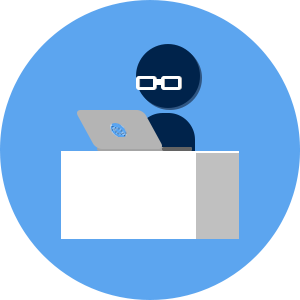 Data scientist and Bioinformatics engineer - Contract to Hire
Job Description: We are seeking a highly skilled data scientist and Bioinformatics engineer with a focus on CRISPR, Base Editing, and Prime Editing tools. The ideal candidate will be responsible for developing and optimizing gene editing techniques to advance our drug discovery and disease modeling initiatives, while also possessing the following qualifications and capabilities... Key Responsibilities: • Design and execute gene editing experiments using CRISPR, Base Editing, and Prime Editing tools, leveraging your expertise in quantitative genetics, computational biology, molecular biology, and plant physiology. • Collaborate with data scientists and biochemists to analyze genomic data, utilizing your strong understanding of genomic data analysis. • Develop protocols for high-throughput gene editing, harnessing your experience in Python development to automate and optimize processes. • Contribute to the development of our MultiOmics app store by integrating new gene editing applications, including the creation of bioinformatic models and data science and machine learning models, aligning with our mission to revolutionize healthcare. • Stay up-to-date with the latest advancements in gene editing technologies, ensuring that our methods remain at the cutting edge of the field. Qualifications: • Ph.D. or Master's degree in Genomic Engineering, Molecular Biology, or a related field. • Extensive hands-on experience with CRISPR, Base Editing, and Prime Editing tools. • Strong understanding of genomic data analysis, quantitative genetics, computational biology, and molecular biology. • Excellent problem-solving skills and attention to detail. • Strong communication skills, both written and verbal. • Proven expertise in Python development for bioinformatic model creation. • Demonstrated ability to create data science and machine learning models to further enhance our gene editing capabilities. Website: www.prepaire.com
Bioinformatics Analyst
Current Employees: If you are a current Staff, Faculty or Temporary employee at the University of Miami, please click here to log in to Workday to use the internal application process. To learn how to apply for a faculty or staff position using the Career worklet, please review this tip sheet... Transforming Lives The University of Miami is among the top research universities and academic medical centers in the nation, and one of the largest private employers in South Florida. With more than 16,000 faculty and staff, the University strives for excellence, and is driven by a powerful mission to transform and impact the lives of its students, patients, members of the community, and people across the globe. The University is committed to fostering a culture of belonging, where everyone feels valued and has the opportunity to add value. Through values of Diversity, Integrity, Responsibility, Excellence, Compassion, Creativity, and Teamwork (DIRECCT) the U community works together to create an environment driven by purpose, excellence, community, and service. The Department of Hussman Institute has an exciting opportunity for a Full Time Bioinformatics Analyst. The Bioinformatics Analyst works with research staff to extend capabilities in bioinformatics and improve understanding of genetic variation in human health and disease. The Bioinformatics Analyst maintains and performs analysis with existing pipelines while assisting and benchmarking the development of novel methods. JOB FUNCTIONS • Running and maintaining massively parallel sequencing data workflows primarily related to Alzheimer disease whole genome sequencing including raw sequencing data QC, alignment, variant calling, filtering, and annotation. • Working with external collaborators including sequencing centers, analysis groups, and long-term data repositories to organize data storage, transfer, and processing. • Coordinate bioinformatics procedures and storage requirements of internal high throughput genomics data. • Work within the bioinformatics group to provide support for various Alzheimer disease research projects by interfacing with the sequencing cores and project analysts. • Follow existing standard operating procedures and create carefully documented scripts to generate analysis reports as necessary. • Generally applying existing pipelines to solve bioinformatics challenges, which includes troubleshooting, problem-solving, gathering requirements, analysis of the problem, and designing and implementing solutions to resolve issues. • Exploring alternative pipelines and implementation including cloud computing solutions for whole genome sequencing analysis. • Assisting with IT and Bioinformatics needs for data storage management including file management and data archiving. • Participating in weekly Alzheimer and bioinformatics team and individual meetings to update progress • Run and maintain existing next generation data analysis pipelines. • Assist senior bioinformatics analysts in pipeline and algorithm development and validation. • Extract features of interest from data relating to specific biological questions. • Contribute to the maintenance of genomic and clinical databases. • Performs statistical and integrative data analysis on genomics and clinical data. • Work along-side other team members and data analysts. • Follows standard operating procedures, documentation, and scripts to generate reports. • Adheres to University and unit-level policies and procedures and safeguards University assets. This list of duties and responsibilities is not intended to be all-inclusive and may be expanded to include other duties or responsibilities as necessary. QUALIFICATIONS Education: Bachelor's Degree in relevant field required Experience: Minimum 1 year of relevant experience Knowledge, Skills and Attitudes: • Skill in collecting, organizing, and analyzing data. • Ability to recognize, analyze, and solve a variety of problems. • Ability to exercise sound judgment in making critical decisions. #LN-AL1 The University of Miami offers competitive salaries and a comprehensive benefits package including medical, dental, tuition remission and more. UHealth-University of Miami Health System, South Florida's only university-based health system, provides leading-edge patient care powered by the ground breaking research and medical education at the Miller School of Medicine. As an academic medical center, we are proud to serve South Florida, Latin America and the Caribbean. Our physicians represent more than 100 specialties and sub-specialties, and have more than one million patient encounters each year. Our tradition of excellence has earned worldwide recognition for outstanding teaching, research and patient care. We're the challenge you've been looking for. Patient safety is a top priority. As a result, during the Influenza ("the flu") season (September through April), the University Of Miami Miller School Of Medicine requires all employees who provide ongoing services to patients, work in a location (all Hospitals and clinics) where patient care is provided, or work in patient care or clinical care areas, to have an annual influenza vaccination. Failure to meet this requirement will result in rescinding or termination of employment. The University of Miami is an Equal Opportunity Employer - Females/Minorities/Protected Veterans/Individuals with Disabilities are encouraged to apply. Applicants and employees are protected from discrimination based on certain categories protected by Federal law. Click here for additional information. Job Status: Full time Employee Type: Staff Pay Grade: r7