Bioinformatics Jobs
A job board made for computational biologists and those seeking their support
Work With The Bioinformatics CRO
The Bioinformatics CRO is a fully distributed contract research company that serves the computational biology needs of biotechnology companies, with a focus on genomics. We are expanding our valued network of highly skilled consultants, which spans all inhabitable continents and most areas of computational biology.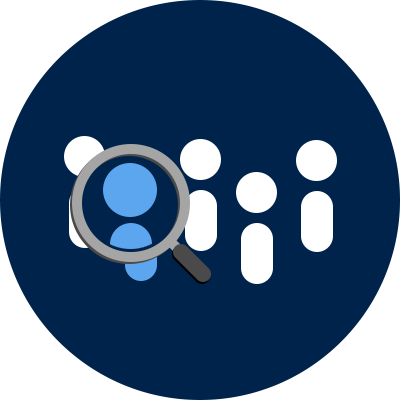 Let Us Do the Work
Contingency Recruitment Services
At The Bioinformatics CRO, we hope to assist biotech companies with all their computational biology needs. Whether you are looking for custom analyses or a new full-time hire, we can help. With our extensive talent network and field-specific expertise, we'll help you find the right bioinformatics job candidate. Get more from your recruitment and let us find your next hire.

Looking for Work?
Join our talent network to be contacted when relevant opportunities arise.

Looking to Hire?
Listings will stay active for 3 weeks. Please allow up to 2 business days for us to review and publish your job listing.
More Bioinformatics Jobs
Bioinformatics Programmer 3 - 119617
Payroll Title: BIOINFORMATICS PROGR 3 Department: NEUROSCIENCES Salary Range... Commensurate with Experience Worksite: La Jolla Appointment Type: Career Appointment Percent: 100% Union: Uncovered Total Openings: 1 Work Schedule: Days, 8 hrs/day, Monday - Friday As a federally-funded institution, UC San Diego Health maintains a marijuana and drug free campus. New employees are subject to drug screening. #119617 Bioinformatics Programmer 3 Extended Deadline: Fri 11/18/2022 Apply Now For the safety and well-being of the entire university community, the University of California requires, with few exceptions, that all students, faculty and staff be vaccinated against the COVID-19 virus and influenza before they will be allowed on campus or in a facility or office. For more information visit: Flu Vaccine Mandate / COVID Vaccine Policy UCSD Layoff from Career Appointment: Apply by 10/25/2022 for consideration with preference for rehire. All layoff applicants should contact their Employment Advisor. Special Selection Applicants: Apply by 11/3/2022. Eligible Special Selection clients should contact their Disability Counselor for assistance. DESCRIPTION The Bioinformatics Programmer's will apply complex bioinformatics concepts to design and implement the analysis of large datasets of multi-omics data to decipher alterations in gene expression regulation in the context of neurodegenerative diseases. Responsibilities will include providing ad-hoc technical support, and building/modifying tools for the analysis of a diverse collection of biological data. specific projects and system maintenance. Primary tasks revolve around the development and maintenance of pipelines to process sequencing data, including whole-genome bisulfite sequencing, ATAC-seq and RNAseq, single-cell and spatial transcriptomics. Additional work includes creating new visual summaries of the data, downloading and piloting new analysis tools, working with the San Diego Super Computer Center and AWS for storage and processing needs, integrating with a team of molecular and cellular biologists and neuroscientists performing statistics-based analysis to achieve high-impact results. Projects may require some web-based tool development and some minor IT assistance maybe requested. Uses skills as a seasoned, experienced bioinformatics programming professional with a broad understanding of computational algorithms; identifies and resolves a wide range of issues / software bugs. Demonstrates good judgment in selecting methods and techniques for obtaining solutions. Operates independently. MINIMUM QUALIFICATIONS • Bachelor's degree in biological science, computational / programming, or related area and / or equivalent experience / training. • Three (3) or more years of relevant experience. • Expertise in NGS methods and one or more -omic analysis. • Thorough knowledge of bioinformatics methods, applications programming, web development and data structures. • Thorough knowledge of bioinformatics programming design, modification and implementation. • Understanding of relational databases, web interfaces, and operating systems. • Strong project management skills. • Thorough knowledge of modern biology and applicable field of research. • Excellent communication skills to work with both technical and non-technical personnel in multiple fields of expertise and at various levels in the organization. • Ability to communicate technical information in a clear and concise manner. • Ability to interface with management on a regular basis. • Self motivated, work independently or as part of a team, able to learn quickly, meet deadlines and demonstrate problem solving skills. • Thorough knowledge of web, application and data security concepts and methods. SPECIAL CONDITIONS • Employment is subject to a criminal background check. Apply Now Job offer is contingent on successful engagement in the UC COVID-19 Vaccination program (fully vaccinated with documented proof or approved exception/deferral). If applicable, life-support certifications (BLS, NRP, ACLS, etc.) must include hands-on practice and in-person skills assessment; online-only certification is not acceptable. UC San Diego Health Sciences is comprised of our School of Medicine, Skaggs School of Pharmacy and Pharmaceutical Sciences, The Herbert Wertheim School of Public Health and Human Longevity Science, and our Student Health and Well-Being Department. We have long been at the forefront of translational - or "bench-to-bedside" - research, transforming patient care through discovery and innovation leading to new drugs and technologies. Translational research is carried out every day in the hundreds of clinical trials of promising new therapies offered through UC San Diego Health, and in the drive of our researchers and clinician-scientists who are committed to having a significant impact on patient care. We invite you to join our team! Applications/Resumes are accepted for current job openings only. For full consideration on any job, applications must be received prior to the initial closing date. If a job has an extended deadline, applications/resumes will be considered during the extension period; however, a job may be filled before the extended date is reached. To foster the best possible working and learning environment, UC San Diego strives to cultivate a rich and diverse environment, inclusive and supportive of all students, faculty, staff and visitors. For more information, please visit UC San Diego Principles of Community. UC San Diego Health is an Equal Opportunity/Affirmative Action Employer. All qualified applicants will receive consideration for employment without regard to race, color, religion, sex, national origin, disability, age, protected veteran status, gender identity or sexual orientation. For the complete University of California nondiscrimination and affirmative action policy see: http://www-hr.ucsd.edu/saa/nondiscr.html UC San Diego is a smoke and tobacco free environment. Please visit smokefree.ucsd.edu for more information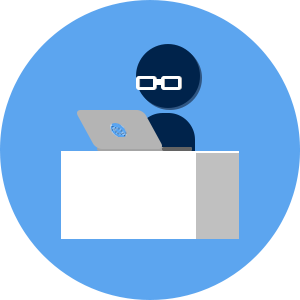 Senior or Associate Principal Bioinformatics Scientist –...
Senior or Associate Principal Bioinformatics Scientist – computational proteomics Location: Gaithersburg (US), Macclesfield (UK), Gothenburg (SE... Competitive Salary & flexible benefits Do you have expertise in, and passion for Bioinformatics? Would you like to play a pivotal role that impacts the delivery of novel biologics drugs in a company that follows the science and turns ideas into life changing medicines? Then AstraZeneca might be for you! Make a more meaningful impact to patients' lives around the globe Here you'll have the opportunity to make a significant difference to patients' lives. With science at its heart, this is the place where breakthroughs born in the lab become transformative medicines – for the world's most complex diseases. Answer unmet medical needs by pioneering the next wave of science, focusing on outcomes and shaping the patient ecosystem. With our ground-breaking pipeline, the outlook is bright. Be proud to be part of a place that has achieved so much, yet is still moving forward. There's no better time to join our global, growing enterprise as we lead the way for healthcare and society. About the role You will join our Centre for Genomics Research (CGR). as a bioinformatics or computational proteomics scientist to support the growing bioinformatics needs of the Centre. In the Data Operations Team you contribute with your bioinformatics expertise to the CGR's multidisciplinary research environment comprised of computational biologists, genomics, proteomics and metabolomics/lipidomics scientists, software engineers, statistical geneticists, disease area specialists and clinician experts. Be part of a fast-paced and agile environment where your ideas are valued! We are open to hiring at different levels dependent on your skills and experience. Responsibilities You will be: • actively involved in developing and implementing of data generating, processing, analytics and visualisation tools for primarily mass-spectrometry-based proteomics and metabolomics applications • generating and evaluating mass spectral libraries for proteomics, metabolomics and lipidomics • operating data processing pipelines and workflows to generate insight from large-scale omics data, investigating biological questions in support of our research • providing expert advice in the domain of bioinformatics to colleagues and collaborators; helping colleagues with challenges related to bioinformatics software, data structures and formats and biological data repositories • working hands-on with industry leading technologies as our informatics capabilities are fully cloud-based and were designed to handle the analysis of large-scale data striving to reach up to 2 million genomes and 50,000 proteomes and metabolomes / lipidomes by 2026. You will additionally be comfortable with: • crafting bioinformatics workflows and pipelines for proteomics, metabolomics and lipidomics, incl. aspects of automation and scientific validation to drive reproducibility of analyses • designing solutions for data integration across multi-Omics following data FAIRness principles • troubleshooting cloud-based data processing pipelines and driving continuous improvement of our systems • planning future scalability needs in terms of compute infrastructure, contributing to Centre's demand planning and prioritisation. To help with the decision, here are some skills we're looking for while reading your CV: • hands-on knowledge of proteomics, and/or metabolomics community algorithms and solutions for mass-spectrometry data analysis • experience with commonly used bioinformatics tools, data formats and standards • ability to connect with and collaborate with team members and non-experts, both verbally and through documentation • your history with R, Java or Python and/or Linux shell scripting • your motivation to work within a dynamic team in a constantly evolving research environment. We look for: • your previous involvement in a large-scale public, industry or academic omics initiatives • demonstrable experience in one or more of the following focus areas: multivariate and/or high dimensional data analysis across OMICs, advanced data visualization, statistical data analysis and interpretation • your experience working in cloud environments, for example with AWS services • knowledge of project management methods and software development life cycle. • experience with applications of advanced analytics, including AI/ML • strong relationships with open-source communities. Why AstraZeneca? At AstraZeneca we're dedicated to being a Great Place to Work. Where you are empowered to push the boundaries of science and unleash your entrepreneurial spirit. There's no better place to make a difference to medicine, patients and society. An inclusive culture that champions diversity and collaboration. Always committed to lifelong learning, growth and development. We offer a competitive Total Reward program including a market driven base salary, bonus and long term incentive. We have a generous paid time off program and a comprehensive benefits package. So, what's next? Complete your application before the below closing date. This role is open from 20th October 2022 and we welcome your application no later than 18th November 2022. Where can I find out more? Follow AstraZeneca on LinkedIn https://www.linkedin.com/company/1603/ Follow AstraZeneca on Facebook https://www.facebook.com/astrazenecacareers/ Follow AstraZeneca on Instagram https://www.instagram.com/astrazeneca_careers/?hl=en AstraZeneca embraces diversity and equality of opportunity. We are committed to building an inclusive and diverse team representing all backgrounds, with as wide a range of perspectives as possible, and harnessing industry-leading skills. We believe that the more inclusive we are, the better our work will be. We welcome and consider applications to join our team from all qualified candidates, regardless of their characteristics. We comply with all applicable laws and regulations on non-discrimination in employment (and recruitment), as well as work authorization and employment eligibility verification requirements. AstraZeneca requires all US employees to be fully vaccinated for COVID-19 but will consider requests for reasonable accommodations as required by applicable law
Bioinformatics Data Analyst
Bowie State University Bioinformatics Data Analyst... PERSONNEL STATUS: PIN/Exempt DEPARTMENT: Natural Science Department OPEN DATE: October 28, 2022 CLOSING DATE: November 28, 2022 Bowie State University, a culturally diverse, comprehensive, historically Black University, provides and educational experience of exceptional quality at the undergraduate, graduate, and professional levels to students of high academic standing and potential. The Wellness Center is responsible for maintaining the health and wellness of the Bowie State Students. We provide a wide variety of primary, acute, reproductive health and specialty care services. The University is looking for a provider that will provide a high standard of care to the student population. Responsibilities: The Department of Natural Sciences is seeking excellent candidates for the role of Data Analyst in Bioinformatics. The successful candidate will have a strong commitment to excellence in support and advancement of Bioinformatics research. The candidate will work closely with the Bioinformatics faculty in the coordination of mentorship of students and maintaining undergraduate research activities. The candidate will be involved in Bioinformatics Lab support and the maintenance of software and equipment. Additional responsibilities include managing recruitment efforts, student progress tracking, and program management activities, organizing student participation in external opportunities such as mentored research, internships, and the successful execution of additional activities, as required, to support student success. Reporting responsibilities may include tracking research progress, monitoring student engagement in research, Bioinformatics lab support and supplemental instructional activities. Our student-focused department requires a candidate with strong commitment to excellence in teaching and coordination, as well as a great appreciation for experiential learning to support our current models for high-impact practice in undergraduate STEM education. Qualifications: A Ph.D. or Master of Science in Bioinformatics or related areas. Ph.D. in Bioinformatics/Computational Biology is preferred. A minimum of two (2) years research experience in Bioinformatics data management required. Experience with the development of Bioinformatics tools and algorithms. Programming expertise in R and Python. Experience with computer-aided drug design, structural bioinformatics, and bio-molecular simulations. Demonstrated research experience in next-generation sequencing data analysis. Demonstrated research experience working with undergraduate students. Evidence of participating in experiential learning models a plus. Demonstrate leadership ability, communication, and organizational skills. Excellent communication and interpersonal skills, and demonstrated ability to work in teams. Experience working with various stakeholders, such as students, faculty, staff, and administrators. Experience working with underrepresented minorities in STEM. Ability to work independently with a strong work ethic. Conditions of Employment: Please be advised, COVID-19 vaccinations are not required but encouraged for faculty and staff to be employed at Bowie State University. SALARY: $60,000 - $65,000 BSU offers a generous benefits package, which includes 22 vacation days, 13 holidays, 15 sick days; comprehensive health insurance and retirement options; and tuition remission for employees and their dependents at any of the University System of Maryland schools. APPLICATION: Interested and qualified applicants should go to https://bowiestate.peopleadmin.com/ to apply online. Paper application submissions will not be considered. Office of Human Resources Bowie State University 14000 Jericho Park Road Bowie, MD 20715 Bowie State University is an Equal Opportunity/Affirmative Action Employer Auxiliary aids and services for individuals with disabilities are available upon request. Please contact the University's EEO Officer at 301-860-3442. In accordance with the Cleary Act of 2000, you are advised to contact the Bowie State University Campus Police Office for Disclosure of Criminal Incidents that occur on our campus
Bioinformatics Analyst
Discover Your Career at Emory University Emory University is a leading research university that fosters excellence and attracts world-class talent to innovate today and prepare leaders for the future. We welcome candidates who can contribute to the diversity and excellence of our academic community... Description JOB DESCRIPTION: • Maintains software, hardware and the network in a bioinformatics setting or molecular modeling laboratory. • Supervises regular updates and recommends state-of-the-art enhancements. • Analyzes high throughput screening data and performs structure activity analyses to generate predictive correlations. • Applies a limited range of molecular modeling tools to refinement of high throughput screening hits. • Presents the models in a form that allows users to make decisions concerning the direction of an experimental program. • Performs related responsibilities as required. MINIMUM QUALIFICATIONS: • A master's degree in chemistry, biochemistry, bioinformatics or related field. • Two years of experience in bioinformatics and/or computational chemistry. NOTE: This role will be granted the opportunity to work from home regularly but must be able to commute to Emory University location as needed. Emory reserves the right to change this status with notice to employee. Emory Supports a Diverse and Inclusive Culture To ensure the safety of our campus community, the COVID-19 vaccine is required. For more information on the University and Hospital policies and potential exemptions, please see our website. Emory University is dedicated to providing equal opportunities and equal access to all individuals regardless of race, color, religion, ethnic or national origin, gender, genetic information, age, disability, sexual orientation, gender identity, gender expression, and veteran's status. Emory University does not discriminate in admissions, educational programs, or employment on the basis of any factor stated above or prohibited under applicable law. Students, faculty, and staff are assured of participation in University programs and in the use of facilities without such discrimination. Emory University complies with Executive Order 11246, as amended, Section 503 of the Rehabilitation Act of 1973, the Vietnam Era Veteran's Readjustment Assistance Act, and applicable executive orders, federal and state regulations regarding nondiscrimination, equal opportunity and affirmative action. Emory University is committed to achieving a diverse workforce through application of its affirmative action, equal opportunity and nondiscrimination policy in all aspects of employment including recruitment, hiring, promotions, transfers, discipline, terminations, wage and salary administration, benefits, and training. Inquiries regarding this policy should be directed to the Emory University Department of Equity and Inclusion, 201 Dowman Drive, Administration Building, Atlanta, GA 30322. Telephone: 404-727-9867 (V) | 404-712-2049 (TDD). Emory University is committed to providing reasonable accommodations to qualified individuals with disabilities upon request. To request this document in an alternate format or to request a reasonable accommodation, please contact the Department of Accessibility Services at 404-727-9877 (V) | 404-712-2049 (TDD). Please note that one week advance notice is preferred
Bioinformatics Analyst; Pediatrics
Discover Your Career at Emory University Emory University is a leading research university that fosters excellence and attracts world-class talent to innovate today and prepare leaders for the future. We welcome candidates who can contribute to the diversity and excellence of our academic community... Description JOB DESCRIPTION: • Maintains software, hardware and the network in a bioinformatics setting or molecular modeling laboratory. • Supervises regular updates and recommends state-of-the-art enhancements. • Analyzes high throughput screening data and performs structure activity analyses to generate predictive correlations. • Applies a limited range of molecular modeling tools to refinement of high throughput screening hits. • Presents the models in a form that allows users to make decisions concerning the direction of an experimental program. • Performs related responsibilities as required. MINIMUM QUALIFICATIONS: • A master's degree in biology, biostatistics, chemistry, biochemistry, bioinformatics or related science or IT-based discipline; some student-related experience gained through formal Master's-level academic training. PREFERRED QUALIFICATIONS: • Experienced with designs analysis strategies to perform genomic, epigenomic and multi-omic analyses of large population databases. • Demonstrated ability to participate in the design, execution, and analysis to study the genomics and epigenomics of human disease in large population-based samples. • Experience with one or more programming languages: R, Python, SASS and/or Command Line/Terminal programming experienceAbility to work independently with minimal oversight and work effectively in teams. • Excellent communication, interpersonal and organizational skills. NOTE: Position tasks are generally required to be performed in-person at an Emory University location. Remote work from home day options may be granted at department discretion. Emory reserves the right to change remote work status with notice to employee. Emory Supports a Diverse and Inclusive Culture To ensure the safety of our campus community, the COVID-19 vaccine is required. For more information on the University and Hospital policies and potential exemptions, please see our website. Emory University is dedicated to providing equal opportunities and equal access to all individuals regardless of race, color, religion, ethnic or national origin, gender, genetic information, age, disability, sexual orientation, gender identity, gender expression, and veteran's status. Emory University does not discriminate in admissions, educational programs, or employment on the basis of any factor stated above or prohibited under applicable law. Students, faculty, and staff are assured of participation in University programs and in the use of facilities without such discrimination. Emory University complies with Executive Order 11246, as amended, Section 503 of the Rehabilitation Act of 1973, the Vietnam Era Veteran's Readjustment Assistance Act, and applicable executive orders, federal and state regulations regarding nondiscrimination, equal opportunity and affirmative action. Emory University is committed to achieving a diverse workforce through application of its affirmative action, equal opportunity and nondiscrimination policy in all aspects of employment including recruitment, hiring, promotions, transfers, discipline, terminations, wage and salary administration, benefits, and training. Inquiries regarding this policy should be directed to the Emory University Department of Equity and Inclusion, 201 Dowman Drive, Administration Building, Atlanta, GA 30322. Emory University is committed to providing reasonable accommodations to qualified individuals with disabilities upon request. To request this document in an alternate format or to request a reasonable accommodation, please contact the Department of Accessibility Services at 404-727-9877 (V) | 404-712-2049 (TDD). Please note that one week advance notice is preferred. Connect With Us! Connect with us for general consideration! Job Number 102412 Job Type Regular Full-Time Division School Of Medicine Department SOM: Peds: Gastroenterology This position may involve the following Health and Safety issues: Not Applicable Job Category Laboratory Campus Location (For Posting) : City Atlanta Location : Name Emory Campus-Clifton Corridor
Staff Scientist - Bioinformatics
Summary Staff Scientist role available in the lab of Dr. Peggy Goodell, Chair of Molecular and Cellular Biology, whose lab focuses on the the basic mechanisms that regulate hematopoietic stem cells, and how their misregulation leads to leukemia development. Stem cells reside in the bone marrow in a quiescent state, but rapidly become activated to regenerate the hematopoietic system... Goodell Lab (goodell-lab.com) Job Duties Provide customized bioinformatics and computational support from the project design to publication phases including consulting on experimental design and assisting investigators with submission of manuscripts and/or grant applications Establish and manage an analytical pipeline for data analyses, and generate workflows in scripting language to automate bioinformatics process Design, develop and deploy robust workflows, as well as custom scripts to support the analysis of high-throughput NGS data Evaluate and analyze data Plan, direct and conduct specialized and advanced research experiments May establish new research protocols and procedures Summarize research findings and publish results in research journals May be responsible for laboratory operations Assist investigators in planning and design of experiment Minimum Qualifications Doctoral Degree. Experience may not be substituted in lieu of degree. Three years of post doctoral research experience. Preferred Qualifications Experience with bioinformatics Experience analyzing data, datasets Baylor College of Medicine requires employees to be fully vaccinated -subject to approved exemptions-against vaccine-preventable diseases including, but not limited to, COVID-19 and influenza. Baylor College of Medicine is an Equal Opportunity/Affirmative Action/Equal Access Employer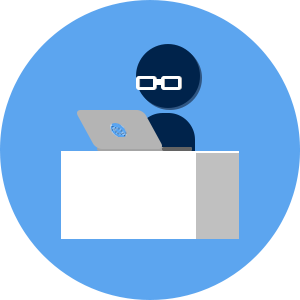 Bioinformatics Production Analyst
Successful applicants for this position must be fully vaccinated against COVID-19 as a condition of employment. Vaccine verification will be required. We have an exciting opportunity for a Bioinformatics Production Analyst to join the Platform group in our Research And Development area. The successful candidate will perform basic data analysis to provide bioinformatics support for Horizon... Carrier Screening and participate in production pipeline improvement. The Bioinformatics Production Analyst plays a pivotal role in ensuring Natera provides a high quality Carrier Screening product. PRIMARY RESPONSIBILITIES: • Work collaboratively and communicate effectively with a cross functional team that can include biologists, software engineers, lab operations, and lab affairs. • Troubleshoot issues related to data analysis pipelines or low quality data. • Analyze high-throughput DNA sequencing data. • Provide and implement improvements to the production pipeline. • Produce high quality written documentation including study plans and reports. QUALIFICATIONS: • Bachelor's degree in Bioinformatics, Computer Science or a similar field and 2 years of relevant and related experience required. KNOWLEDGE, SKILLS, AND ABILITIES: Must Have: • Experience using Python for data analysis and plotting is preferred. • Experience using Linux command-line tools and relational databases (SQL) preferred, knowledge of data visualization tools such as PowerBI a plus. • Knowledge of genomics, relevant NGS analyses (mapping, variant calling, etc.), and NGS file types is required. • Ability to produce high quality written documentation for varying audiences, e.g. validation reports • Ability to work independently while managing multiple objectives and timelines. • Desire to work in a fast-paced environment with potential for high impact in a small team. • Team player, self-motivated, and detail-oriented. #LI-NM1 #LI-Remote PHYSICAL DEMANDS & WORK ENVIRONMENT Duties are typically performed in an office setting. This position requires the ability to use a computer keyboard, communicate over the telephone and read printed material. OUR OPPORTUNITY Natera™ is a global leader in cell-free DNA (cfDNA) testing, dedicated to oncology, women's health, and organ health. Our aim is to make personalized genetic testing and diagnostics part of the standard of care to protect health and enable earlier and more targeted interventions that lead to longer, healthier lives. The Natera team consists of highly dedicated statisticians, geneticists, doctors, laboratory scientists, business professionals, software engineers and many other professionals from world-class institutions, who care deeply for our work and each other. When you join Natera, you'll work hard and grow quickly. Working alongside the elite of the industry, you'll be stretched and challenged, and take pride in being part of a company that is changing the landscape of genetic disease management. WHAT WE OFFER Competitive Benefits - Employee benefits include comprehensive medical, dental, vision, life and disability plans for eligible employees and their dependents. Additionally, Natera employees and their immediate families receive free testing in addition to fertility care benefits. Other benefits include pregnancy and baby bonding leave, 401k benefits, commuter benefits and much more. We also offer a generous employee referral program! For more information, visit www.natera.com. Natera is proud to be an Equal Opportunity Employer. We are committed to ensuring a diverse and inclusive workplace environment, and welcome people of different backgrounds, experiences, abilities and perspectives. Inclusive collaboration benefits our employees, our community and our patients, and is critical to our mission of changing the management of disease worldwide. All qualified applicants are encouraged to apply, and will be considered without regard to race, color, religion, gender, gender identity or expression, sexual orientation, national origin, genetics, age, veteran status, disability or any other legally protected status. We also consider qualified applicants regardless of criminal histories, consistent with applicable laws. If you are based in California, we encourage you to read this important information for California residents. Link: https://www.natera.com/notice-of-data-collection-california-residents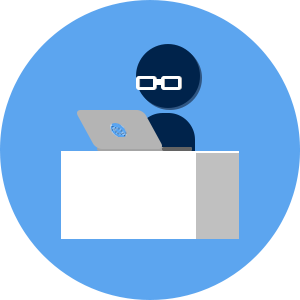 Bioinformatics Scientist
At Alector, our mission is to develop therapies that empower the immune system to combat neurodegeneration and cancer. Our team is solely focused on developing treatments for some of the most challenging diseases facing our society. We are supported in this mission by experienced and accomplished scientists and clinicians, leading healthcare investors, and pharma company partners who share in our... commitment to bettering the lives of patients. As a Scientist for the Bioinformatic's team, you will play an important role in every aspect of Alector scientific mission, from target discovery to pre-clinical and clinical phases. You will work closely with and under the mentorship of our senior scientists to discover and develop novel drugs targeting neurodegenerative disorders and cancer. As part of a talented and multi-disciplinary bioinformatics team you have a transversal role and interact closely with scientists from different fields. You will carry out valuable analyses which will further Alector's collective scientific understanding. #LI-RS1 Alector is a phenomenal place to learn and grow. Alector is a dynamic environment where teams are encouraged to experiment, take ownership of decisions, and question convention to solve complex problems. At Alector, we value shared wins, perseverance, and a growth mindset. Alector was named on Fortune's "Best Workplaces in Biopharma" top list for small and medium-sized companies for the second year! And we moved up from #16 to #11 in 2022. Among the things you'll discover at Alector on Day 1 and throughout your tenure: Committed and driven colleagues, a bold and important company goal, brand-new brightly lit offices in Oyster Point, right at the heart of Biotech Bay. Alector offers flexible remote work options, and competitive compensation and benefits. Come join us! At Alector, we believe that hard-working teams include people from a wide variety of backgrounds and experiences who can challenge each other's assumptions with fresh perspectives and bring creative ideas to the table. We are committed to building an open, diverse, and inclusive environment for all employees. We do not discriminate on the basis of race, religion, color, national origin, sex, gender, sexual orientation, age, marital status, veteran status, or disability status, or any other characteristics protected under applicable federal, state, or local laws. Employees of Alector working on-site are required to be vaccinated against COVID-19, and are required to provide proof of vaccination. Employees may be entitled to an exception or reasonable accommodation if they cannot be vaccinated because of a disability/medical necessity, or sincerely held religious belief. We will ensure that individuals with disabilities are provided reasonable accommodation to participate in the job application or interview process, perform essential job functions, and receive other benefits and privileges of employment. Please contact us to request accommodation
Senior Scientist, Human Genetics Bioinformatics
The Position The Position... Genentech is inviting applications for a Computational Biologist to join the Department of Human Genetics as a Senior Scientist. Genentech has access to vast, and growing, repositories of genetic, genomic and clinical data, gathered from internal studies (including many of our trials), as well as collaborative and public external data sets. The Senior Scientist appointed to this position will play a pivotal role in developing and implementing analytical strategies that allow us to better integrate and interpret these data, delivering biological insights into disease pathophysiology that propel our translational goals, most obviously through the identification of novel therapeutic targets and biomarkers involved in disease onset and/or disease progression. • We are keen to attract candidates with skills and experience that position them to tackle key challenges in multimodal data integration as it relates to human biology. What strategies should we adopt for the effective and insightful integration of multimodal data at scale to deliver causal inference regarding disease pathogenesis? How can we do a better job of connecting the genetic signals that come from GWAS to the genes, pathways and processes through which they exert their effects on disease biology and outcomes? How can we optimize our capacity to integrate a diversity of data types, relevant to efficacy, safety and druggability, to prioritize the most promising targets for a given disease? To be successful, the person we seek will need to have a broad range of skills and expertise that embraces association analysis in genotype and sequence data, strong competence in the analysis of sequence-based molecular assay data (eg RNA-Seq), familiarity with approaches for the integration of genetic and molecular data, and a profound understanding of causal inference. They are also likely to be proficient in the use of high performance computing resources, and to have experience of implementing a range of AI/ML approaches. As well as developing and implementing a transformational research program in these areas, working closely with colleagues and mentors in human genetics, the appointee will be responsible for: • Extensive collaboration with colleagues across "Translational Genomics" who are responsible for the generation and analysis of data arising from our capabilities in molecular profiling, spatial analysis and perturbation assays • Extensive collaboration with colleagues in Neuroscience (and other Therapeutic Areas) who will take the biological insights generated and turn them into actionable hypotheses and lead molecules • Design and execution of targeted analyses to uncover novel therapeutic targets and biomarkers of disease heterogeneity, progression, and treatment response • Maintaining an excellent publication record • Presentation and communication of findings in cross-functional teams • Initiation of and participation in strategic external collaborations in pursuit of these goals. Genentech is committed to the development and delivery of precision medicines, which take individual variation as well as diagnosis into account in the delivery of health care. Because genetic makeup is a major component of individual variation, the work of the Human Genetics Department is a central pillar for achieving our vision of modern medicine, and the scientists in the Department are key contributors to making this happen. Major disease areas of interest to Genentech include a range of chronic inflammatory and neuro-degenerative conditions, as well as diverse cancers, and a number of ophthalmic and metabolic diseases. Though the principal focus of this position will be in Neuroscience, we expect the research findings to have broad relevance across all disease areas. Genentech provides an exceptional research environment composed of internationally recognized scientific leaders, as well as state of the art core facilities with cutting edge technologies and computational resources to support your research activities. We provide a highly collaborative community, and as such, you will interact closely with clinical development teams and other scientists in the areas of biomarkers, bioinformatics, and research discovery departments including Immunology, Neuroscience, Infectious Diseases, Cancer Immunotherapy, and Molecular Oncology. Qualified candidates will typically have the following attributes: • PhD training with a strong focus on human genetics, Computational Biology or a related field; • Substantial (typically at least 3-5y) experience in academia or industry (as a postdoc or equivalent role) engaged in computational biology research or a related field • A thorough understanding of biostatistics & statistical genetic methods • Extremely strong computational skills, with demonstrable competence in the management and analysis of large scale data, proficiency in high-level programming languages and statistical computing • An excellent record of scientific publications in top tier journals • Strong communication and interpersonal skills with the ability to present and explain findings to a diverse audience • Motivation and ability to succeed in a fast-paced, highly collaborative environment • A keen interest in applying computation to solve biological problems and achieve translational goals • A scientific background in neuroscience would be a plus, but is not essential • Experience in the application of AI/ML methods would be a major plus Who We Are A member of the Roche Group, Genentech has been at the forefront of the biotechnology industry for more than 40 years, using human genetic information to develop novel medicines for serious and life-threatening diseases. Genentech has multiple therapies on the market for cancer & other serious illnesses. Please take this opportunity to learn about Genentech where we believe that our employees are our most important asset & are dedicated to remaining a great place to work. Genentech is an equal opportunity employer & prohibits unlawful discrimination based on race, color, religion, gender, sexual orientation, gender identity/expression, national origin/ancestry, age, disability, marital & veteran status. For more information about equal employment opportunity, visit our Genentech Careers page
Bioinformatics Research Intern
We are looking for a part-time Bioinformatics Research Assistant to join our team. You will have the opportunity to work on a diverse set of initiatives led by the AllStripes research team, and will also contribute to cross-functional projects with our product, abstraction, and operations teams. You should love solving problems, working collaboratively, and working in research. What you'll do... • Work with the research, product, and abstraction teams to develop and implement study protocols, track research study progress, assist with data quality control processes, and maintain our library of clinical data elements and surveys • Assist the research team with a variety of projects, including collaborative research programs, insights for the patient community, and new features on our two sided life sciences data platform • Support the development of relationships with key stakeholders in the rare disease space • Program all unstructured data studies and recommend improvements to increase efficiency and quality • Program all surveys and recommend improvements Who you are • A student enrolled in a graduate program in a biomedical science or clinical field (biomedical PhD or MS, MD, DO, genetic counseling, nurse practitioner or doctorate of nursing, PA, PharmD). • Past research experience (basic or clinical research) • Working knowledge of computer programming languages (R and/or SQL highly preferred) • Experience working collaboratively with others on long-term projects • Endlessly resourceful and self-motivated; you're not afraid to dive into a complex problem • While hours will be flexible week to week, on average, be able to dedicate 10–20 hours per week to AllStripes (remotely). Most work can be completed on your own time. Contract will extend through June 2023, with the possibility of renewal. About the Hiring Manager: Caitlin Nichols - Research Director