Bioinformatics Jobs
A job board made for computational biologists and those seeking their support
Work With The Bioinformatics CRO
The Bioinformatics CRO is a fully distributed contract research company that serves the computational biology needs of biotechnology companies, with a focus on genomics. We are expanding our valued network of highly skilled consultants, which spans all inhabitable continents and most areas of computational biology.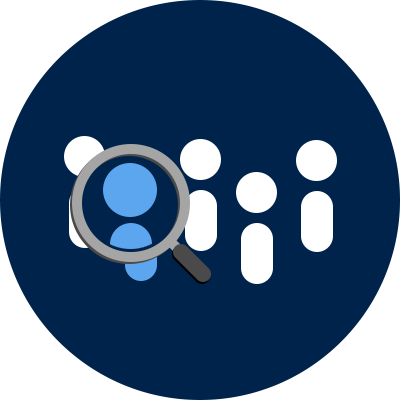 Let Us Do the Work
Contingency Recruitment Services
At The Bioinformatics CRO, we hope to assist biotech companies with all their computational biology needs. Whether you are looking for custom analyses or a new full-time hire, we can help. With our extensive talent network and field-specific expertise, we'll help you find the right bioinformatics job candidate. Get more from your recruitment and let us find your next hire.

Looking for Work?
Join our talent network to be contacted when relevant opportunities arise.

Looking to Hire?
Listings will stay active for 3 weeks. Please allow up to 2 business days for us to review and publish your job listing.
More Bioinformatics Jobs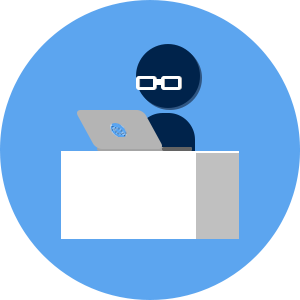 Bioinformatics Scientist - Simply Biotech
Bioinformatics Scientist- TalentZok OVERVIEW... Are you looking for a new career opportunity with an exciting company?! Then we've got the right team for you! In this role, you're responsible for the duties listed below. Immediate opening for a Bioinformatics Scientist in San Diego, CA who possesses: • PhD and 1+ years of Bioinformatics experience • Experienced with NGS or Next-Gen Sequencing and ideally with microbiome data • Strong background in programming and pipeline development Email resumes to kbrace@talentzok.com or call 858.858.683.8559 FULL DESCRIPTION: The selected candidate will also possess: • PhD in bioinformatics, computational biology, computer science, mathematics, or related field; or master's degree in bioinformatics, computational biology, computer science, mathematics, or related field plus 4 years of experience in lieu of a PhD; or bachelor's degree in bioinformatics, computational biology, computer science, mathematics, or related field plus 6 years of experience in lieu of PhD • 1+ years of experience in medical device/IVD, biotech, life science or pharmaceutical industry • Extensive experience in cloud computing environments and associated tools • Ability to write custom code in at least three programming or scripting languages • Knowledge of molecular biology and/or biochemistry and/or next-generation sequencing (NGS) and genomics • Working knowledge of statistical and mathematical methods in biology/genetics/genomics, including experience with statistical software, such as JMP or R • Basic computer skills to include Internet navigation, Email usage, and word processing • Proficient in Microsoft Office to include Excel, Word, and PowerPoint • Demonstrated ability to perform the essential duties of the position with or without accommodation • Authorization to work in the United States without sponsorship Salary Range: $110k-$160k/yr For immediate and confidential consideration, please email your resume to kbrace@talentzok.com or call 858.858.683.8559. More information can be found at www.talentzok.com
Staff Bioinformatics Product Support Scientist
What if the work you did every day could impact the lives of people you know? Or all of humanity? At Illumina, we are expanding access to genomic technology to realize health equity for billions of people around the world. Our efforts enable life-changing discoveries that are transforming human health through the early detection and diagnosis of diseases and new treatment options for... patients. Working at Illumina means being part of something bigger than yourself. Every person, in every role, has the opportunity to make a difference. Surrounded by extraordinary people, inspiring leaders, and world changing projects, you will do more and become more than you ever thought possible. Position Summary The Staff Bioinformatics Product Support Scientist will partner with regional field support teams, internal development resources and other key stakeholders to support a best-in-class customer experience with Illumina's commercial genomics products. This position will act as the primary liaison between the regional field support teams directly supporting customers and the internal stakeholders across to ensure the organization has clear awareness to all issues impacting Illumina's product performance and will help to prioritize responses to issues when they arise. This role requires troubleshooting, communication, time management, situational awareness, poise under pressure, and collaboration. You will be expected to build and maintain strong relationships with internal and external stakeholders across the region including Commercial, Development, Marketing, Operations and Quality. Responsibilities • Collaborate and assist field-based regional product support staff to manage customer situations and troubleshoot elevated customer complaints related to Illumina's software products. • Help in interpretation of data analysis of NGS results to support investigations. • Provide statistical, data analysis, and experimental design support for rapid resolution of complex, quantitative, and intermittent challenges that impact customer data. • Actively participate in product development teams capturing customer needs and feature requests, support of customer beta tests, and development of training and documentation prior to product launch. • Communicate product upgrade, investigation, and new product information to regional stakeholders. Requirements • Relevant Biotech experience including experience in an external customer facing role strongly preferred • Solid understanding of NextGen Sequencing-related bioinformatics experimental design and practice • Experience with common NGS pipelines and components • Experience with scripting languages (eg python, perl) and APIs • Experience with compute, storage, and bandwidth practical considerations important to successful analyses • Existing experience with components of BaseSpace, especially Sequence Hub, is also preferred. • Our instruments typically exist in a mixed Windows/Linux environment, so ability to deal with networking and troubleshooting in a Windows and Linux context is frequently helpful. • Demonstrated written and verbal communication and training skills. Experience/Education Typically requires a minimum of 8 years of related experience with a Bachelor's degree in molecular biology, genetics, bioinformatics or related field; or 3 years and a Master's degree; or a PhD without experience; or equivalent work experience. The estimated base salary range for the Staff Bioinformatics Product Support Scientist role based in the United States of America is: $103,500 - $155,300. Should the level or location of the role change during the hiring process, the applicable base pay range may be updated accordingly. Compensation decisions are dependent on several factors including, but not limited to, an individual's qualifications, location where the role is to be performed, internal equity, and alignment with market data. Additionally, all employees are eligible for one of our variable cash programs (bonus or commission) and eligible roles may receive equity as part of the compensation package. We offer a wide range of benefits as innovative as our work, including access to genomics sequencing, family planning, health/dental/vision, retirement benefits, and paid time off. At Illumina, we strive to foster a diverse and inclusive workplace by cultivating an environment in which everyone contributes to our mission. Built on a strong foundation, Illumina has always been rooted in openness, collaboration, and seeking alternative views and perspectives to propel innovation in genomics. We are proud to confirm a zero-net gap in pay, regardless of gender, ethnicity, or race. We also have several Employee Resource Groups (ERG) that deliver career development experiences, increase cultural awareness, and demonstrate our collective commitment to diversity and inclusion in the communities we live and work. We are proud to be an equal opportunity employer committed to providing employment opportunity regardless of sex, race, creed, color, gender, religion, marital status, domestic partner status, age, national origin or ancestry, physical or mental disability, medical condition, sexual orientation, pregnancy, military or veteran status, citizenship status, and genetic information. If you require accommodation to complete the application or interview process, please contact accommodations@illumina.com. To learn more, visit: https://www.dol.gov/ofccp/regs/compliance/posters/pdf/eeopost.pdf
Bioinformatics Scientist, Cell Therapy
We are hiring a Bioinformatics Scientist in our Cell Therapy division. Reporting to the Senior Scientist, Functional Genomics, this individual will play a crucial role in developing large data analysis capabilities within the Cell Therapy division. In partnership with other Cell Therapy functional groups, Metagenomi's NGS scientists, and CRISPR nuclease and guide discovery bioinformaticians and... data scientists, this individual will use their deep expertise in computational biology/bioinformatics, statistics, genomics, and NGS data analysis to accelerate the development and characterization of our cell therapy products. This role will be based in Emeryville, California. How you'll contribute: • Conduct computational analyses of multi-omics data sets to identify and enrich potential cell engineering candidates for improved tissue specificity and functionally beneficial properties in cell therapy products. • Work with scientists across the Cell Therapy organization to design high-throughput, highly parallelized experiments, including CRISPR based pooled functional genomics screens, as well as transcriptomic and proteomic profiling for deep characterization of cell therapy development candidates • Develop analysis pipelines to QC, visualize, interrogate, and summarize high throughput, highly parallelized cell-based functional and profiling data • Mine existing data to help select targets and identify patient populations • Provide creative vision for innovative data integration and analysis to solve challenging problems and reveal novel cell biology in disease-relevant cellular contexts • Democratize large-scale datasets and analysis pipelines through UI-based resources and/or containerized workflows for use by all Cell Therapy scientists • Keep meticulous records of analyses and present analysis results with exceptional clarity Must haves: • Ph.D. in Bioinformatics, Biostatistics, Data Science, Computer Science, or related discipline with equivalent experience • At least two years experience in biotech or related field, preferably working on cell therapy product development • Extensive knowledge of common bioinformatics methods for NGS data analysis in the pharmaceutical and biotech industries • Experience designing experiments, power analysis, and other statistical modeling for in vitro and in vivo study design using cells as drugs • Familiarity with different cellular pathway analysis tools (e.g., string-db, KEGG, Reactome)and CRISPR-based cell engineering tools • Experience with single-cell RNA sequencing data (scRNA-Seq) • Experience or strong interest in multi-omics data sets incorporating CRISPR-based functional genomics screening, RNA sequencing and other high-parametric cell-based outputs • Expert in Python programming and data analysis using pandas, scanpy, pyDESeq2. Equivalent experience in R programming is acceptable. • Demonstrated experience with mining and extracting value from large databases such as TCGA and/or ClinVar. • Demonstrated ability to communicate clearly and work effectively cross-functionally with an emphasis on facilitating rapid progress in the computational analysis of biological data. California Pay Transparency Disclosure: This position is classified as an exempt salaried position under the Federal Labor Standards Act. The anticipated base salary range for this position will be $120,000 to $140,000. You will also be eligible to receive equity, bonuses, and a full range of medical, financial, and other benefits depending on the position offered. Please note that individual total compensation for this position will be determined at the Company's sole discretion and may vary based on location, skill level, years and depth of relevant experience, and education. #LI-NG1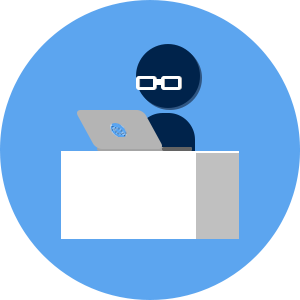 Staff Scientist - Bioinformatics
• Develops and manages a specific bioinformatics, computational biology or quantitative genomics project within the research program under the supervising faculty member. • May prepare and submit funding applications within the content areas of the supervisor with permission of the supervisor. • May manage a small research group; conducting reviews and evaluating work... • Leads discussions regarding experimental design, data analysis and interpretation of results. • May represent the supervising faculty member in leading the research group as needed. • Responsible for gathering preliminary data for grant applications, completion of objectives of funded external grants, and preparation of completed work for publication. • Contributes to writing grant applications or manuscripts. • May serve on research committees. • Collaborates and leads genomics and bioinformatics analysis for clinical faculty and other investigators. • Performs literature searches to gather information pertaining to research projects or analytical methods in order to develop new protocols, research projects or grant applications for the work group. • Advises other research employees regarding technical and analytical problems within area of expertise. • Participates in work group meetings and formal seminars to present, explain, and discuss research interests. • Makes presentations to extramural audiences at national meetings and academic institutions. Work is typically performed in an office environment. Accountable for satisfying all job specific obligations and complying with all organization policies and procedures. The specific statements in this profile are not intended to be all-inclusive. They represent typical elements considered necessary to successfully perform the job
Part-time Bioinformatics Analyst
• Job Type: Officer of Administration • Bargaining Unit: • Regular/Temporary: Regular... • End Date if Temporary: • Hours Per Week: 20 • Standard Work Schedule: • Building: • Salary Range: $35,000 - $35,000 The salary of the finalist selected for this role will be set based on a variety of factors, including but not limited to departmental budgets, qualifications, experience, education, licenses, specialty, and training. The above hiring range represents the University's good faith and reasonable estimate of the range of possible compensation at the time of posting. Position Summary The Department of Systems Biology at Columbia University Irving Medical Center is seeking to hire a part-time Bioinformatics Analyst to work in Dr. Yufeng Shen's lab. The Bioinformatics Analyst will participate in analysis of large-scale genomic data in genetic studies of human conditions and diseases. Responsibilities • Participate in computational and statistical model development for predicting genetic effect of genomic variation. • Participate in computational analysis of large-scale genomic data to identify risk variants and genes in human conditions and diseases, such as autism and neurodevelopmental disorders. • Maintain and improve bioinformatics pipelines for genomic variants annotation. Minimum Qualifications • Bachelor's degree or equivalent in education and experience Preferred Qualifications • Bachelor's degree in Science or Engineering • At least one year of experience in projects with data science or machine learning as a core component • Proficient in Python, git, and modern data science frameworks Equal Opportunity Employer / Disability / Veteran Columbia University is committed to the hiring of qualified local residents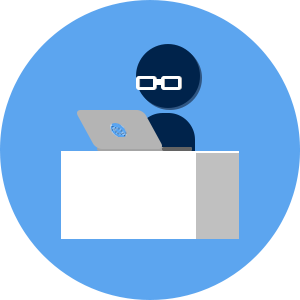 Bioinformatics Analyst
Description Expected Starting Salary Range: 27.60 - 35.28... SUBFUNCTION DEFINITION: Bioinformatics applies biology, computer science, data science, and statistics to analyze and interpret biological and clinical data. REPRESENTATIVE RESPONSIBILITIES • Curate genomic and biological data from scientific literature using computer readable ontologies and defined syntax including: gene expression, genes, transgenic and mutant lines, experimental, reagents, anatomy, genotype, phenotype, GO-CAMs (gene ontology) and models of human disease. • Metadata curation of transcriptomic and epigenetic high-throughput datasets. • Participate in genome annotation and gene nomenclature. • Contribute to ontology development. • Develop strategies to improve workflow, data curation, data display and website design. • Help identify and implement efficiencies. Maintain standard operating procedures. • Foster and maintain effective communications with the research community, other resources and institutions. • Co-author reports and publications and give presentations at national and international meetings and workshops. •Informatics Curates, annotates and organizes various types of biomedical data (e.g., genomic, clinical, imaging, sequencing) in various formats (e.g., flat files, relational and non-relational databases). Collects and records appropriate metadata. Ensures data are securely stored yet highly accessible to authorized users. •Data Analysis Executes pipelines for curating, processing and analyzing biomedical data of various types (e.g., genomic, clinical, imaging, sequencing). Utilizes existing software to support complex data management tasks (e.g., sequence alignment, variant calling, inter-sample comparison, patient matching/linkage). Utilizes web-based bioinformatics tools and public/proprietary relational databases. Follows standard operating procedures. Works in collaboration with both technology and scientific teams. •Requirements Gathering Interfaces with clinicians/researchers to collect requirements of basic to moderate complexity including user workflows. Contributes to problem-solving and solution evaluation. •Software Evaluation & Development Contributes to the evaluation and development of software solutions to support basic to moderately complex data workflows. Under general supervision, assists with implementation and testing efforts. Effectively communicates the status of all efforts to necessary parties. Utilizes project and time management skills to complete projects within specific timeframes. •Publication Contributes to analyses and publications. Generates reports and figures for publications. Assists with materials for publications and scientific meetings. Works closely with biostaticians on the production of publication and presentation materials. Qualifications EDUCATION/EXPERIENCE Required: •Bachelor of Science degree (MSc or PhD degree in biocuration and/or biomedical research preferred) • 0 - 2 years of work experience in a related job discipline Preferred: • Experience with genomics, developmental or cell biology research, particularly Xenopus. • Experience with data wrangling and programming languages such Perl, Python or R. • Experience working with ontologies, biocuration and/or biological knowledgebases. • Strong interpersonal and communication skills, including excellent written and spoken English. • Robust evidence of documentation for code and workflows. • Self-motivated with excellent time management skills. • Show ability to work in a team and independently. Cincinnati Children's is proud to be an Equal Opportunity Employer that values and treasures Diversity, Equity, and Inclusion. We are committed to creating an environment of dignity and respect for all our employees, patients, and families (EEO/AA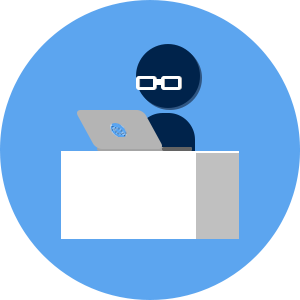 Scientist - Bioinformatics
We are looking for an enthusiastic Bioinformatics Scientist to work in close collaboration with scientists from diverse fields and who can lead independent scientific projects. You will develop and maintain innovative bioinformatics methods and computational pipelines running on high-performance computing platforms that help the Regeneron Genetics Medicines group create next generation therapies... using gene editing and gene insertion. Your role will involve working on innovative technologies like Adeno-associated viruses, CRISPR-Cas9, deep mutational scanning, and using machine learning methods to treat of cure disease. Working in the Molecular Profiling and Data Science department will also give you the opportunity to participate in collaborations in many facets of research and development, ranging from machine learning and inference of statistical models for genotype-phenotype assay data through to the assessment of therapeutic antibodies and other biologics that drive Regeneron's therapeutics. As a Scientist-Bioinformatics, a typical day might include the following: • Develop and maintain bioinformatics pipelines and carry out bioinformatics analysis using languages such as Shell, Python, and R, and use HPC platforms in a Linux/cloud-based environments. • Develop machine-learning and statistical frameworks to get insights from large sequencing data sets and work on generative models to optimize and generate novel biological sequences with desired properties. • Building tools to characterize gene insertion and analyze NGS data using short and long-read sequencing. • Work with other bioinformaticians to enhance existing pipelines, share methodologies, and develop standard processes. • Conduct independent computational biology research aligned with the department's overall goals. • Collaborating extensively with wet-lab biologists to design the best experiments and NGS readouts. This job might be for you if: • Want to contribute to the advancement and design of next generation genetic therapies and improve health outcomes. • Like working at the interface between computation and experiments. • Have a strong computational background and enjoy creating new methods. • Like diving deep into data, including analyzing raw NGS reads. • Can effectively communicate complex concepts to collaborators from a wide range of backgrounds. • Want opportunities to showcase and publish your work. To be considered for this role, you must have a PhD degree (or master's degree with 4 years of relevant experience) in Computational Biology, Bioinformatics, Quantitative Biology, Computer Science, Applied Mathematics, Physics, or related quantitative fields. You must have experience conducting bioinformatics analysis at either the gene or sequence level, have experience with machine learning methods, and have a strong background (3+ years) in Python and/or R. Strong familiarity in working in a Linux environment, and shell scripting is desirable. Strong familiarity with HPC environments is also high valued. Familiarity with code version control systems such as git and testing code (e.g., unit- and functional-tests) a strong plus. Experience with front-end web application development would be a plus. #LI-hybrid Does this sound like you? Apply now to take your first steps toward living the Regeneron Way! We have an inclusive and diverse culture that provides comprehensive benefits including health and wellness programs, fitness centers and equity awards, annual bonuses, and paid time off for eligible employees at all levels! Regeneron is an equal opportunity employer and all qualified applicants will receive consideration for employment without regard to race, color, religion or belief (or lack thereof), sex, nationality, national or ethnic origin, civil status, age, citizenship status, membership of the Traveler community, sexual orientation, disability, genetic information, familial status, marital or registered civil partnership status, pregnancy or parental status, gender identity, gender reassignment, military or veteran status, or any other protected characteristic in accordance with applicable laws and regulations. We will ensure that individuals with disabilities are provided reasonable accommodations to participate in the job application process. Please contact us to discuss any accommodations you think you may need. The salary ranges provided are shown in accordance with U.S. law and apply to U.S. based positions, where the hired candidate will be located in the U.S. If you are outside the U.S, please speak with your recruiter about salaries and benefits in your location. Salary Range (annually) $88,500.00 - $144,500.00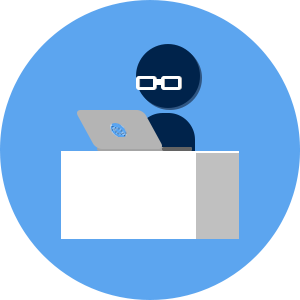 Senior Bioinformatics Research Scientist/Lead Bioinformatic...
The Molecular Pathology of the Department of Pathology at St. Jude Children's Research Hospital (SJCRH) is seeking a highly motivated Senior Bioinformatics Research Scientist. Molecular Pathology at SJCRH uses NGS-based testing for oncology and genetic diagnosis for all patients managed at SJCRH, providing comprehensive molecular profiling for all cancer types to assist clinicians in determining... disease diagnosis, risk stratification, prognosis, and treatment options, including targeted therapies and eligibility for clinical trials. In this position, the scientist will focus on reviewing and analyzing tumor molecular profiling data generated by genome-wide and/or target-capture NGS testing and presenting curated genetic alterations to molecular pathologists. This scientist will work closely with our bioinformatics pipeline and visualization teams to explore novel analysis approaches that aid panel NGS-based molecular classification, NGS-based MRD assays testing on liquid biopsy samples, and clinical reporting, as well as contribute ideas to automate and improve existing analysis methods. The Molecular Pathology team provides a highly interactive environment with collaborative opportunities with the Computational Biology Department and Center of Applied Bioinformatics at SJCRH, access to high-performance pipelines and computing clusters, a cloud computing environment, innovative visualization tools, and mentorship from senior scientists with expertise in data analysis, data management and delivery of high-quality results. This team supports strong teamwork as well as personal career development. Responsibilities • Performs data analysis, data visualization, and statistical analysis as needed. • Provides bioinformatics analysis on patients' samples, communicates the analytical processes and results with Molecular Pathologists, and assists in preparing clinical reports. • Supporting clinical assay validation experimental design, database development, mathematical modeling, and novel method development. • Contributes ideas to automate or improve existing analysis methods, and innovative algorithm development. • Supports clinical operations and lab informatics systems. • Assists in establishing and documenting protocols for best practices of NGS-based clinical tests. • Ensures that efficient and prompt help is provided to Molecular Pathology directors and faculty • Assists molecular pathology leadership and faculty in conducting translational research to further improve molecular diagnostics at SJCRH. Senior Bioinformatic Research Scientist Minimum Education: • Bachelor's degree in bioinformatics, cheminformatics, statistics/computer science (with a background in biological sciences or chemistry), or related field. • Master's degree or Ph.D. preferred. Minimum Experience: • Minimum Requirement: Bachelor's degree with 7+ years of relevant post-degree work in bioinformatics, cheminformatics, statistics/computer science (with a background in biological sciences or chemistry). • Experience Exception: Master's degree with 5+ years of relevant post-degree experience (OR) Ph.D. with 2+ years of relevant post-degree experience. • Significant experience in at least one programming or scripting language and at least one statistical package, with R preferred. Lead Bioinformatic Research Scientist Minimum Education : • Bachelor's degree in bioinformatics, cheminformatics, statistics/computer science (with a background in biological sciences or chemistry) or related field. • Master's degree or Ph.D. preferred. Minimum Experience: • Minimum Requirement: Bachelor's degree with 10+ years of relevant post-degree work in bioinformatics, cheminformatics, statistics/computer science (with a background in biological sciences or chemistry). • Experience Exception: Master's degree with 8+ years of relevant post-degree experience (OR) Ph.D. with 5+ years of relevant post-degree experience. • Substantial experience in at least one programming or scripting language and at least one statistical package, with R preferred. St. Jude Children's Research Hospital has a diverse, global patient population and workforce, built on the principles of diversity, equity and inclusion. Our founder Danny Thomas envisioned a hospital that would treat children of the world—regardless of race, religion or a family's ability to pay. Learn more about our history and commitment. Today, we continue the mission to advance cures and means of prevention for pediatric catastrophic diseases through research and treatment. As we accelerate this progress globally, we believe our legacy of diversity, equity and inclusion is foundational to success. With the commitment of leaders at all levels of the organization, we strive to ensure the St. Jude culture, leadership approaches and talent processes are equitable and culturally responsive. View our Diversity, Equity and Inclusion Report to learn about the hospital's roots in diversity, equity and inclusion, where we are today and our aspirations for an even better future. Other Information St. Jude is an Equal Opportunity Employer No Search Firms St. Jude Children's Research Hospital does not accept unsolicited assistance from search firms for employment opportunities. Please do not call or email. All resumes submitted by search firms to any employee or other representative at St. Jude via email, the internet or in any form and/or method without a valid written search agreement in place and approved by HR will result in no fee being paid in the event the candidate is hired by St. Jude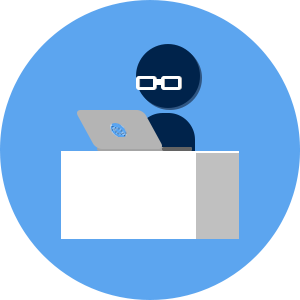 Financial Analyst I, Bioinformatics
Financial Analyst I, Lyda Hill Department of Bioinformatics Why UT Southwestern ... With over 75 years of excellence in Dallas-Fort Worth, Texas, UT Southwestern is committed to excellence, innovation, teamwork, and compassion. As one of the world's foremost research institutions, UT Southwestern Medical Center is known for our life-changing research that has led us to 6 Nobel Prizes. With a Financial Analyst I career in our esteemed Lyda Hill Department of Bioinformatics, you will be a key part of our multidisciplinary research facility with opportunities to work with leaders in patient care and medical research. We invite you to be a part of the UT Southwestern team where you'll discover a culture of teamwork, professionalism, and a rewarding career! Job Summary The Lyda Hill Department of Bioinformatics seeks a highly motivated, career-minded Financial Analyst I to join a thriving administrative team. This position will work closely with the Sr. Financial Analyst and members of the administrative team in a range of activities to prepare reports, process forms, and monitor and analyze all financial aspects of the Department and associated research teams. The Department is highly collaborative, strong team culture collaborative while also empowering each team member to take ownership of their areas of responsibility and pursue their full career potential. This role offers a hybrid work arrangement (subject to change). Experience and Education Minimum Requirements • Bachelor's degree in finance, accounting, or other related field and no experience required. Job Duties • Completes monthly financial management reports and reviews all reports for errors and inconsistencies; analyzes variations in forecasts and actual performance; determines reasons for variance; develops recommendations for improvement; completes written summaries of financial data. • Assists with preparing monthly financial reports, schedules for annual financial reports, and reports to various government agencies, ensuring conformance of such reports with applicable procedures and regulations of University of Texas System and Federal and State agencies concerned. • Identifies areas of poor performance, presents findings, and makes recommendations to upper management. • Prepares financial models and conducts financial analyses. • May assists in maintaining controls for policies and procedures for financial system; develops and maintains delegation of authority of various procedures, such as check requests, refunds, invoice approval, bad debt write-offs, etc. • Assists with special projects as requested. • Performs other duties as assigned. To learn more about the benefits UT Southwestern offers visit https://www.utsouthwestern.edu/employees/hr-resources/ For general COVID-19 information, applicants should visit https://www.utsouthwestern.edu/covid-19/work-on-campus/ This position is security-sensitive and subject to Texas Education Code 51.215, which authorizes UT Southwestern to obtain criminal history record information. UT Southwestern Medical Center is committed to an educational and working environment that provides equal opportunity to all members of the University community. As an equal opportunity employer, UT Southwestern prohibits unlawful discrimination, including discrimination on the basis of race, color, religion, national origin, sex, sexual orientation, gender identity, gender expression, age, disability, genetic information, citizenship status, or veteran status. To learn more, please visit: https://jobs.utsouthwestern.edu/why-work-here/diversity-inclusion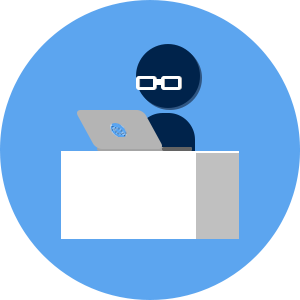 Lead Bioinformatics Research Scientist/ Senior Bioinformatics...
The Lead/Senior Bioinformatics Research Scientist performs data analysis, data visualization, statistical analysis, experimental design, database development, mathematical modeling, and novel method development with a focus on the Genomics data. Provides bioinformatics analysis for investigators and communicates analytical process and results. The Genomics Group from the Center for Applied... Bioinformatics at St. Jude Children's Research Hospital is looking for a highly motivated and creative Senior Bioinformatics Research Scientist or Bioinformatic Research Scientist to develop and apply innovative analytical approaches to understand the underlying mechanisms that drive pediatric cancers and other human diseases. Working for all different projects together with different PIs, employee could make a valuable difference not only to science but also to pediatric cancer patient curation and survival. Besides the various analysis tasks, we also encourage exploring newly available methods, pipeline development could result in first author, high profile publications, as long as it aligns with our ultimate goal: "Finding cures. Saving children". The Center provides a highly interactive environment with collaborative opportunities within the centers including transcriptomics group, genomics group, and genetics group, and across basic and clinical departments, access to high-performance computing clusters, cloud computing environment, novel sequencing platforms such as long reads sequencing technologies, single-cell sequencing at both DNA and RNA level and spatial transcriptomics, innovative visualization tools, highly automated analytical pipelines powered by GPU technology and mentorship from scientists with deep experience in data analysis, data management and delivery of high-quality results for highly competitive projects. The members of this Center could work on broad areas of bioinformatics and gain valuable experiences. The members of this Center also have the opportunity to publish high-profile papers with prominent authorship and file patents for novel biomarker discoveries or novel methods for clinical diagnosis or disease treatment. Good candidates will have experience in building and optimizing analysis workflows using publicly available software/pipelines for high-throughput next-generation sequence data analysis (such as whole-genome sequencing, whole-exome, targeted sequencing and so on) under Linux/Unix environment. The successful candidate is expected to have good programming skills in Bash, Python, and R. Experience with cancer genomics is a plus. St. Jude has been frequently made up to Great Place to Work list such as in Fortune magazine's "Best Workplaces in Health Care & Biopharma™ 2020" list and GlassDoor's "BEST PLACES TO WORK 2023" list. Salary is highly competitive (comparable to industry) and employee benefits are outstanding. This position is located at Memphis, TN, and relocation assistance is available. Responsibilities • Specific responsibilities may involve NGS data quality control, integrative analyses, data visualization, developing and evaluating analytic tools • Excellent communication skills are essential • You will work closely with St. Jude PIs to provide standardized/customized analysis, using St. Jude high-performance computing clusters or a cloud computing environment Minimum Requirements • Bachelor's degree in bioinformatics, cheminformatics, statistics/computer science (with a background in biological sciences or chemistry) or related field. • Master's degree or PhD preferred. Lead Bioinformatic Research Scientist • Minimum Requirement: Bachelor's degree with 10+ years of relevant post-degree work in bioinformatics, cheminformatics, statistics/computer science (with a background in biological sciences or chemistry). • Experience Exception: Master's degree with 8+ years of relevant post-degree experience (OR) PhD with 5+ years of relevant post-degree experience. • Substantial experience in at least one programming or scripting language and at least one statistical package, with R preferred. Senior Bioinformatics Research Scientist • Minimum Requirement: Bachelor's degree with 7+ years of relevant post-degree work in bioinformatics, cheminformatics, statistics/computer science (with a background in biological sciences or chemistry). • Experience Exception: Master's degree with 5+ years of relevant post-degree experience (OR) PhD with 2+ years of relevant post-degree experience. • Significant experience in at least one programming or scripting language and at least one statistical package, with R preferred Bioinformatics Research Scientist • Minimum Requirement: Bachelor's degree with 6+ years of relevant post-degree work in bioinformatics, cheminformatics, statistics/computer science (with a background in biological sciences or chemistry). • Experience Exception: Master's degree with 4+ years of relevant post-degree experience (OR) PhD with no experience. • Significant experience in at least one programming or scripting language and at least one statistical package, with Python preferred Other Information St. Jude is an Equal Opportunity Employer No Search Firms St. Jude Children's Research Hospital does not accept unsolicited assistance from search firms for employment opportunities. Please do not call or email. All resumes submitted by search firms to any employee or other representative at St. Jude via email, the internet or in any form and/or method without a valid written search agreement in place and approved by HR will result in no fee being paid in the event the candidate is hired by St. Jude