Bioinformatics Jobs
A job board made for computational biologists and those seeking their support
Work With The Bioinformatics CRO
The Bioinformatics CRO is a fully distributed contract research company that serves the computational biology needs of biotechnology companies, with a focus on genomics. We are expanding our valued network of highly skilled consultants, which spans all inhabitable continents and most areas of computational biology.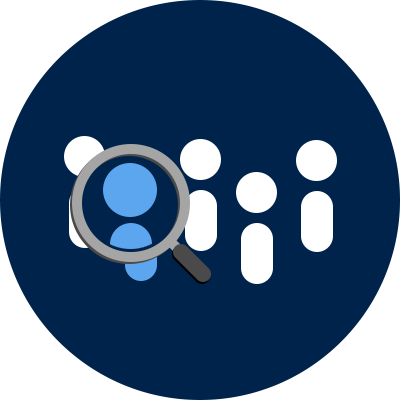 Let Us Do the Work
Contingency Recruitment Services
At The Bioinformatics CRO, we hope to assist biotech companies with all their computational biology needs. Whether you are looking for custom analyses or a new full-time hire, we can help. With our extensive talent network and field-specific expertise, we'll help you find the right bioinformatics job candidate. Get more from your recruitment and let us find your next hire.

Looking for Work?
Join our talent network to be contacted when relevant opportunities arise.

Looking to Hire?
Listings will stay active for 3 weeks. Please allow up to 2 business days for us to review and publish your job listing.
More Bioinformatics Jobs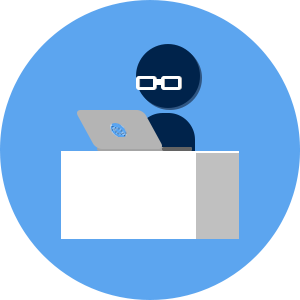 Senior Bioinformatics Analyst
Description The Salomonis lab within Biomedical Informatics develops new integrative solutions for single-cell and bulk genomics assays with an emphasis on understanding cellular heterogeneity in healthy tissue systems and disease. This includes various computational approaches for single-cell transcriptomics and multimodal analysis. The Bioinformatics Analyst works in close collaboration with... our experimental collaborators on multiple inter-connected projects to identify novel transitional cell-states in stem and progenitor populations, develop computational strategies to isolate cell populations CITE-Seq (single-cell transcriptomes with surface-linked antigen expression), track cells during differentiation, dissect underlying gene regulatory networks using multi-omics and multimodal single-cell approaches, evaluating and improving existing computational approaches and working with a team of analysts and biology domain experts to create new molecular models of development and disease, with an emphasis on immunobiology and cancer. The ideal candidate will have significantly contributed to prior publications, demonstrated "out-of-the-box" thinking, excellent communication skills, demonstrated research independence, and excellent programming experience. REPRESENTATIVE RESPONSIBILITIES • Perform data analysis for research projects: Work collaboratively with research groups for the analysis of single-cell and bulk transcriptome datasets. Perform quality control, sequence alignment, gene and splicing statistical analyses and functional regulatory from next generation sequencing experiments. Integrate datasets across from different patients, disease states and across species. Evaluate the contribution of complex biological or technological covariates from large-scale genomic results (e.g., batch effects, sex). Evaluate results at the gene, pathway and systems-level, integrating detailed biological knowledge at different steps in the analysis. Apply statistical analysis or machine learning analysis methods. Customize data visualization results using existing software toolkits (e.g., R, python). Prepares manuscript materials for publications and reports about research projects for presentation at scientific meetings. • Informatics operation: Applies existing software to support sequence alignment, inter-sample comparison, algorithm evaluation, data management, data retrieval, and web access. Document standard operating procedures based on best practice. Experience working with complex metadata and data/results documentation (provenance). Assists in developing tools to support unsupervised sample and gene heterogeneity analyses. Incorporates institutional resources and 3rd party software into specialized analysis workflows for the team and clients. Helps to maintain computational infrastructure and control the flow of samples and information for studies. Works closely with Biomedical Informatics department to leverage system, software and knowledge efficiencies. • Teamwork: Guides and advises less-experienced staff. Trains and supports staff, residents, fellows, and technologists. Communicate results outside of CCHMC. For specific questions, please contract Dr. Nathan Salomonis at nathan.salomonis@cchmc.org or visit his website: (https://www.cincinnatichildrens.org/research/divisions/b/bmi/labs/salomonis) Qualifications EDUCATION/EXPERIENCE Required: •Master's degree in a related field • 2 - 5 years of work experience in a related job discipline • Experience with diverse genomics data type (RNA-Seq, genome-sequencing, ATAC-Seq) • Experience programming in Python and cluster-compute environments • Background in statistics and/or software development and/or Machine learning/API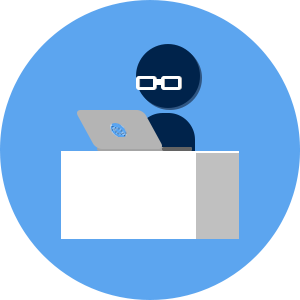 Computational Biologist I, Bioinformatics
Why UT Southwestern? With over 75 years of excellence in Dallas-Fort Worth, Texas, UT Southwestern is committed to excellence, innovation, teamwork, and compassion. As a world-renowned medical and research center, we strive to provide the best possible care and resources for the community. With a career at UT Southwestern, you will be a key part of our research within the Department of... Bioinformatics with opportunities to be part of the cutting-edge research projects. We invite you to be a part of the UT Southwestern team where you'll discover a culture of teamwork, professionalism, and a rewarding career! Job Summary The Jeon Lee laboratory at the University of Texas Southwestern Medical Center is welcoming applications for a computational biologist position in multi-omics data analysis. The research focuses on analyzing metabolomics, proteomics, and transcriptomics data, and integrating those analysis results to better understand critical biological processes and to discover biomarkers in order to answer important scientific questions, especially in cancer biology and brain science. Successful applicants will be capable of analyzing mass-spec data, bulk RNA-seq data, and single-cell RNA-seq data, having deep understandings in related statistics and computation algorithms. Job Duties • Manage research laboratory computer hardware and software programming and maintenance. • Ensure existing systems meet the continuing needs of the lab and/or recommend and test new systems as necessary. • Perform complex data analysis related to specialized research methodologies and results as assigned by the PI. • Develop and/or modify software to support new and ongoing research projects. • Resolve hardware, software, and network issues in support of the lab. • Develop and maintain complex databases to support new and ongoing research projects. • Train laboratory staff in the use of pertinent research systems. • May specialize in bioinformatics, software development, network administration, or hardware/software maintenance. • Perform other duties as assigned. Experience and Education • Master's degree in Computer Science or a related field of biological science. • Bachelor's degree in Computer Science or a related field of biological science, and two (2) years related research experience in bioinformatics and computational biology. To learn more about the benefits UT Southwestern offers visit https://www.utsouthwestern.edu/employees/hr-resources/ For COVID-19 vaccine information, applicants should visit https://www.utsouthwestern.edu/covid-19/work-on-campus/ This position is security-sensitive and subject to Texas Education Code 51.215, which authorizes UT Southwestern to obtain criminal history record information. UT Southwestern Medical Center is committed to an educational and working environment that provides equal opportunity to all members of the University community. In accordance with federal and state law, the University prohibits unlawful discrimination, including harassment, on the basis of: race; color; religion; national origin; sex; including sexual harassment; age; disability; genetic information; citizenship status; and protected veteran status. In addition, it is UT Southwestern policy to prohibit discrimination on the basis of sexual orientation, gender identity, or gender expression
Senior Scientist, Disease Strategy & Late Stage Hematology...
Princeton, NJ (+2 others)
At Bristol Myers Squibb, we are inspired by a single vision – transforming patients' lives through science. In oncology, hematology, immunology and cardiovascular disease – and one of the most diverse and promising pipelines in the industry – each of our passionate colleagues contribute to innovations that drive meaningful change. We bring a human touch to every treatment we pioneer. Join us and... make a difference. We seek a talented, collaborative inter-disciplinary computational scientist to work on the analysis, statistical modeling and generation of hypotheses from high-dimensional molecular profiling data. This individual will play a key scientific role leveraging innovative computational analysis strategies and rich patient data to empower data-driven decisions alongside BMS colleagues in our Informatics & Predictive Sciences department and in collaboration with internal partners in the translational medicine research team. Analysis scenarios will involve applying cutting-edge bioinformatics, statistics, and data analysis methods; working with clinical and large-scale omics data and biomarker data sets that could include WES, RNA-Seq, scRNAseq, IHC, flow cytometry, ChIP-seq, and ATAC-seq from BMS's industrial-leading late stage oncology clinical studies; influencing development strategies and advancing BMS late stage oncology pipeline. This position offers the exciting opportunity to make major contributions to scientific knowledge of cancer disease biology, and to directly impact treatment of cancer patients. The position would suit an individual with strong biological and computational capabilities and excellent communication and collaboration skills. Applications are encouraged from those involved in innovative translational research for oncology indications in clinical or industrial research environments. The role offers the opportunity to impact directly the delivery of truly transformational and life-changing therapies in key diseases of unmet medical need. Responsibilities • Perform analysis of epigenomic datasets (e.g., ChIP-seq, ATAC-seq) to inform new target and early pipeline strategies. • Perform analysis of clinical and biomarker datasets (e.g., large-scale -omics datasets including RNASeq, and Whole Exome/Genome Sequencing) and derive clinically meaningful interpretations. • Identify potential biomarkers for patient enrichment strategies and gain mechanistic insights of responses and resistances to treatments of interest. • Summarize analysis results and report conclusions to BMS decision-making bodies; help communicate conclusions to regulatory agencies and the broad scientific communities. • Evaluate and adapt latest scientific findings and methods into bioinformatics analysis plans. Qualifications: • Ph.D. with 2+ years of experience in computational biology, bioinformatics, statistics or related fields. • Experience in biotech or pharmaceutical industries is a plus. • Strong experience in the use of a high-level programming language such as R, MATLAB, Python or Perl for complex data analysis and reproducible research practices. • Experience with epigenomic datasets including ChIP-seq and ATAC-seq. • Experience working with a variety of Next Generation Sequencing datasets, including Whole-Genome, Whole-Exome Sequencing. • Deep understanding of disease biology in oncology. • Familiarity with contemporary cloud and high-performance computing environments. • Expertise in application of contemporary machine-learning/AI approaches. • Ability to work both independently and collaboratively, and to handle several concurrent, fast-paced projects while conforming with rigorous requirements of clinical studies. • Strong problem-solving and collaboration skills, rigorous and creative thinking. • Excellent communication, data presentation, and visualization skills. • Fluent written and verbal English language communication. Around the world, we are passionate about making an impact on the lives of patients with serious diseases. Empowered to apply our individual talents and diverse perspectives in an inclusive culture, our shared values of passion, innovation, urgency, accountability, inclusion and integrity bring out the highest potential of each of our colleagues. Bristol Myers Squibb recognizes the importance of balance and flexibility in our work environment. We offer a wide variety of competitive benefits, services and programs that provide our employees with the resources to pursue their goals, both at work and in their personal lives. Physical presence at the BMS worksite or physical presence in the field is an essential job function of this role which the Company deems critical to collaboration, innovation, productivity, employee well-being and engagement, and enhances the Company culture. To protect the safety of our workforce, customers, patients and communities, the policy of the Company requires all employees and workers in the U.S. and Puerto Rico to be fully vaccinated against COVID-19, unless they have received an exception based on an approved request for a medical or religious reasonable accommodation. Therefore, all BMS applicants seeking a role located in the U.S. and Puerto Rico must confirm that they have already received or are willing to receive the full COVID-19 vaccination by their start date as a qualification of the role and condition of employment. This requirement is subject to state and local law restrictions and may not be applicable to employees working in certain jurisdictions such as Montana. This requirement is also subject to discussions with collective bargaining representatives in the U.S. Our company is committed to ensuring that people with disabilities can excel through a transparent recruitment process, reasonable workplace adjustments and ongoing support in their roles. Applicants can request an approval of accommodation prior to accepting a job offer. If you require reasonable accommodation in completing this application or if you are applying to a role based in the U.S. or Puerto Rico and you believe that you are unable to receive a COVID-19 vaccine due to a medical condition or sincerely held religious belief, during or any part of the recruitment process, please direct your inquiries to adastaffingsupport@bms.com. Visit careers.bms.com/eeo-accessibility to access our complete Equal Employment Opportunity statement. Any data processed in connection with role applications will be treated in accordance with applicable data privacy policies and regulations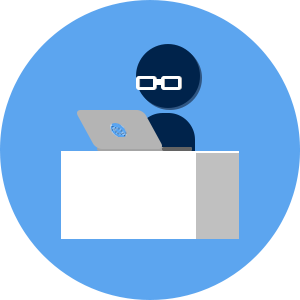 Bioinformatics Data Manager, Knowledge Systems Group
The Knowledge Systems Group (KSG) at Dana-Farber Cancer Institute is seeking an experienced Bioinformatics Data Manager to spearhead multiple bioinformatics "big data" projects. The role is primarily focused on making standardized genomic and clinical data sets available to the scientific community via open-access, open-source platforms. The Knowledge Systems Group (KSG) is an applied... bioinformatics group focused on developing open-source platforms for cancer genomics research and precision cancer medicine. We are computational biologists, software engineers, and project managers, all united in using our skills to make a difference in cancer patients' lives. We support several projects, including the NCI Human Tumor Atlas Network (HTAN), the Cancer Immunologic Data Commons (CIDC), and the cBioPortal for Cancer Genomics. We also support DFCI's institutional clinical sequencing and precision cancer medicine initiatives. Located in Boston and the surrounding communities, Dana-Farber Cancer Institute is a leader in life changing breakthroughs in cancer research and patient care. We are united in our mission of conquering cancer, HIV/AIDS and related diseases. We strive to create an inclusive, diverse, and equitable environment where we provide compassionate and comprehensive care to patients of all backgrounds, and design programs to promote public health particularly among high-risk and underserved populations. We conduct groundbreaking research that advances treatment, we educate tomorrow's physician/researchers, and we work with amazing partners, including other Harvard Medical School-affiliated hospitals. As the Bioinformatics Data Manager, you will be responsible for: • Consulting with external stakeholders to understand and define consortium requirements regarding data access, data analysis, and data sharing. • Understanding new genomic assays and defining new data standards. • Understanding and defining clinical data standards, and creating clinical data mappings for harmonized clinical data sets. • Translating consortium requirements into well-defined project specifications for handoff to software engineering team. • Integrating and harmonizing data sets in preparation for cross-trial and cross-cancer analysis. • Working with data producers and ensuring the transfer of new, standardized data sets into cloud-based data sharing platforms. • Strong background and interest in cancer genomics. • Strong background and interest in open access science. • MS or PhD in bioinformatics or computational biology. • Experience developing genomic and clinical data standards and ontologies. • Experience managing genomic assay data, including single cell RNASeq and multiplex imaging. • Experience managing complex bioinformatics projects, including stakeholder management, and ability to multitask multiple project deadlines. • Working experience with data sharing platforms, including dbGAP or NCI Cloud Resources. Due to COVID-19, KSG is currently in hybrid mode, with most members working remotely, but some members working on site 2-3 days / week. For this position, we are open to remote/hybrid workers in Massachusetts, New Hampshire or Rhode Island. At Dana-Farber Cancer Institute, we work every day to create an innovative, caring, and inclusive environment where every patient, family, and staff member feels they belong. As relentless as we are in our mission to reduce the burden of cancer for all, we are equally committed to diversifying our faculty and staff. Cancer knows no boundaries and when it comes to hiring the most dedicated and diverse professionals, neither do we. If working in this kind of organization inspires you, we encourage you to apply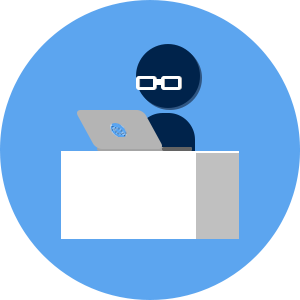 Senior Bioinformatics Scientist
Company This is a great opportunity for a Senior Bioinformatics Scientist to join a pioneering scale-up biotech company, that has developed their own unique Cloud Data platform which organizes and parses the deluge of new biology data, enabling to triangulate insights across genomics, epigenomics, transcriptomics, proteomics, and beyond... Role • Lead the development of new bioinformatics workflows, including, but not limited to: whole genome/exome sequencing, RNAseq (single-cell, bulk, spatial), ChIP-Seq, ATAC-seq (single-cell and bulk), proteomics, and metabolomics. • Collaborate with our full-stack engineering team on making these workflows efficient and performant. • Engage directly with customers (both biologists and Bioinformatician) on their deployment of the company's platform, ensure the technical success of client engagements, and communicate customer feedback and feature requests to the broader team. Requirements: • PhD in Bioinformatics, Computational Biology, Statistics Biology, or other relevant scientific field. • Experience analyzing gene editing sequencing data (GUIDE-seq, Circle-Seq, any kind of CRISPR/TALEN/ZNF off-target seq etc) • Ability to analyze integration pattern and rare events • Expertise in NGS (RNAseq/WGS/WES) • Experience with both Illumina and long (PacBio/Nanopore) reads a.ofosu@x4lifesciences.com Equal Opportunity Employer/Disability/Veterans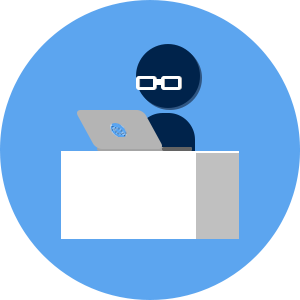 Senior Bioinformatics Scientist
Overview Senior Bioinformatics Scientist... This position is eligible for a $3,500 Sign On Bonus for external candidates. Our team at The Institute for Genomic Medicine (IGM) at Nationwide Children's Hospital is driven to create a future where no child with genetic disease goes undiagnosed and every child with cancer receives optimal treatment based upon their personal genome sequence. Recognizing that the root cause of many childhood diseases can be traced directly to the genome, our research program focuses on the development of novel technologies to analyze the billions of data points with a patient's genome. We are looking for a Senior Bioinformatics Scientist to join the IGM Computational Genomics Group who shares our passion to advance the understanding of disease through the development of computational tools and the application of big data technologies. You will have the opportunity to work collaboratively within a dynamic team of bioinformaticians, data scientists, and software engineers developing novel computational and statistical approaches for the analysis and interpretation of genomic data. Why Nationwide Children's Hospital? The moment you walk through our doors, you can feel it. When you meet one of our patient families, you believe it. And when you talk with anyone who works here, you want to be part of it, too. Welcome to Nationwide Children's Hospital, where Passion Meets Purpose. Here, Everyone Matters. We're 14,000 strong. And it takes every single one of us to improve the lives of the kids we care for, and the kids from around the world we'll never even meet. Kids who are living healthier, fuller lives because of the knowledge we share. We know it takes a Collaborative Cultureto deliver on our promise to provide the very best, innovative care and to foster new discoveries, made possible by the most groundbreaking research. Anywhere. Ask anyone with a Nationwide Children's badge what they do for a living. They'll tell you it's More Than a Job. It's a calling. It's a chance to use and grow your talent to make an impact that truly matters. Because here, we exist simply to help children everywhere. Nationwide Children's Hospital. A Place to Be Proud Responsibilities PRINCIPAL DUTIES AND RESPONSIBILITIES Our ideal candidate will have experience in computational approaches for genomic data analysis, including bioinformatics, data analytics and machine learning. You will primarily focus on the application of your skills to our research programs that study pediatric cancer, congenital heart defects and cardiovascular diseases, birth defects, and rare genetic diseases in collaboration with our research and clinical faculty. As a Senior Bioinformatics Scientist, you will have the opportunity to develop and drive independent computational genomics research projects, driven by your interests and skills. As we scale genome sequencing to thousands of patients, we are particularly interested in the application of artificial intelligence to the discovery and interpretation of genetic variation relevant to disease. This position is part of a distributed team that on occasion will need to come to the NCH main campus for meetings. The option for remote, hybrid or full-time on-site is available. Qualifications Education • PhD. in Bioinformatics or a related field with a focus on 'Omics'-based bioinformatics preferred • Minimum two years of postdoctoral experience or five years professional experience in computational biology or bioinformatics Responsibilities • Conduct research, development and evaluation of computational approaches to advance our understanding of pediatric disease • Perform next generation sequencing data analysis, interpretation and visualization • Based upon your experience and identifying an area you are passionate about, take a lead role in our translational research protocols or computational genomics research areas • Communicate findings to clinicians and researchers, author journal publications and present at professional meetings • Assist in supervision and training of junior bioinformatics scientists, analysts and trainees at the graduate and postdoctoral level Skills & Attributes • Fluency in programming and scripting languages is required (e.g., R, Python, etc.) and their use in LINUX and cloud computing environments • Expert knowledge of integrative -omics analysis, genomic data analysis (i.e. DNA-Seq, RNA-Seq, ChIP-Seq, etc), data mining, complex data analysis and statistics • Excellent interpersonal and communication skills and the ability to manage multiple projects while maintaining a high level of attention to detail Experience • Confident with the use of bioinformatics tools and databases, approaches to statistical analysis and data visualization methods • Strong understanding of molecular biology and genomics • Experience in algorithm development or machine learning approaches • Proven record of applying or developing computational biology approaches to generate and test new hypotheses • Must be a team player with a history of conducting collaborative and self-directed research within broader goals set by the group MINIMUM PHYSICAL REQUIREMENTS • Sitting – Frequently Talking on phone/in person – Frequently Typing on a keyboard – Constantly Standing/walking – Frequently Physically Active – Occasionally • The above list of duties is intended to describe the general nature and level of work performed by individuals assigned to this classification. EOE M/F/Disability/Vet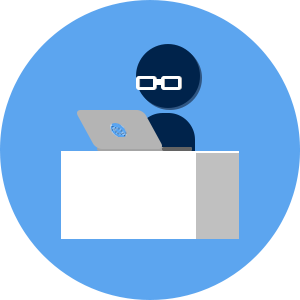 Senior Bioinformatics Scientist
Overview Senior Bioinformatics Scientist... This position is eligible for a $3,500 Sign On Bonus for external candidates. Our team at The Institute for Genomic Medicine (IGM) at Nationwide Children's Hospital is driven to create a future where no child with genetic disease goes undiagnosed and every child with cancer receives optimal treatment based upon their personal genome sequence. Recognizing that the root cause of many childhood diseases can be traced directly to the genome, our research program focuses on the development of novel technologies to analyze the billions of data points with a patient's genome. We are looking for a Senior Bioinformatics Scientist to join the IGM Computational Genomics Group who shares our passion to advance the understanding of disease through the development of computational tools and the application of big data technologies. You will have the opportunity to work collaboratively within a dynamic team of bioinformaticians, data scientists, and software engineers developing novel computational and statistical approaches for the analysis and interpretation of genomic data. Why Nationwide Children's Hospital? The moment you walk through our doors, you can feel it. When you meet one of our patient families, you believe it. And when you talk with anyone who works here, you want to be part of it, too. Welcome to Nationwide Children's Hospital, where Passion Meets Purpose. Here, Everyone Matters. We're 14,000 strong. And it takes every single one of us to improve the lives of the kids we care for, and the kids from around the world we'll never even meet. Kids who are living healthier, fuller lives because of the knowledge we share. We know it takes a Collaborative Culture to deliver on our promise to provide the very best, innovative care and to foster new discoveries, made possible by the most groundbreaking research. Anywhere. Ask anyone with a Nationwide Children's badge what they do for a living. They'll tell you it's More Than a Job. It's a calling. It's a chance to use and grow your talent to make an impact that truly matters. Because here, we exist simply to help children everywhere. Nationwide Children's Hospital. A Place to Be Proud Responsibilities PRINCIPAL DUTIES AND RESPONSIBILITIES Our ideal candidate will have experience in computational approaches for genomic data analysis, including bioinformatics, data analytics and machine learning. You will primarily focus on the application of your skills to our research programs that study pediatric cancer, congenital heart defects and cardiovascular diseases, birth defects, and rare genetic diseases in collaboration with our research and clinical faculty. As a Senior Bioinformatics Scientist, you will have the opportunity to develop and drive independent computational genomics research projects, driven by your interests and skills. As we scale genome sequencing to thousands of patients, we are particularly interested in the application of artificial intelligence to the discovery and interpretation of genetic variation relevant to disease. This position is part of a distributed team that on occasion will need to come to the NCH main campus for meetings. The option for remote, hybrid or full-time on-site is available. Qualifications Education • PhD. in Bioinformatics or a related field with a focus on 'Omics'-based bioinformatics preferred • Minimum two years of postdoctoral experience or five years professional experience in computational biology or bioinformatics Responsibilities • Conduct research, development and evaluation of computational approaches to advance our understanding of pediatric disease • Perform next generation sequencing data analysis, interpretation and visualization • Based upon your experience and identifying an area you are passionate about, take a lead role in our translational research protocols or computational genomics research areas • Communicate findings to clinicians and researchers, author journal publications and present at professional meetings • Assist in supervision and training of junior bioinformatics scientists, analysts and trainees at the graduate and postdoctoral level Skills & Attributes • Fluency in programming and scripting languages is required (e.g., R, Python, etc.) and their use in LINUX and cloud computing environments • Expert knowledge of integrative -omics analysis, genomic data analysis (i.e. DNA-Seq, RNA-Seq, ChIP-Seq, etc), data mining, complex data analysis and statistics • Excellent interpersonal and communication skills and the ability to manage multiple projects while maintaining a high level of attention to detail Experience • Confident with the use of bioinformatics tools and databases, approaches to statistical analysis and data visualization methods • Strong understanding of molecular biology and genomics • Experience in algorithm development or machine learning approaches • Proven record of applying or developing computational biology approaches to generate and test new hypotheses • Must be a team player with a history of conducting collaborative and self-directed research within broader goals set by the group MINIMUM PHYSICAL REQUIREMENTS • Sitting - Frequently Talking on phone/in person - Frequently Typing on a keyboard - Constantly Standing/walking - Frequently Physically Active - Occasionally • The above list of duties is intended to describe the general nature and level of work performed by individuals assigned to this classification. EOE M/F/Disability/Vet Employment Type: OTHER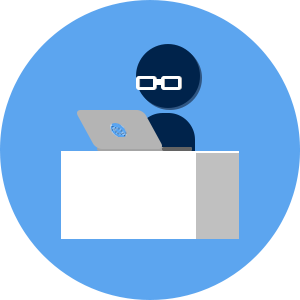 Senior Bioinformatics Scientist - Computational Biology
Overview We are seeking a Senior Bioinformatics Scientist in the Kidney and Urinary Tract Center at The Abigail Wexner Research Institute at Nationwide Children's Hospital and they will be responsible for working with laboratory-based scientists and trainees to perform computational and bioinformatic analyses, to provide training, and to develop new computational approaches. The Scientist will... work with all members of the Center, including Principal Investigators, Staff Scientists, technicians, and trainees at all levels. Excellent verbal and written communication skills will be essential as the individual will work collaboratively with scientists on projects that lead to publications and presentations at professional meetings. Flexibility is also important as the Scientist will likely support wide-ranging projects of different scientific focus. Why Nationwide Children's Hospital? Why Nationwide Children's Hospital The moment you walk through our doors, you can feel it. When you meet one of our patient families, you believe it. And when you talk with anyone who works here, you want to be part of it, too. Welcome to Nationwide Children's Hospital, where Passion Meets Purpose. Here, Everyone Matters. We're 14,000 strong. And it takes every single one of us to improve the lives of the kids we care for, and the kids from around the world we'll never even meet. Kids who are living healthier, fuller lives because of the knowledge we share. We know it takes a Collaborative Culture to deliver on our promise to provide the very best, innovative care and to foster new discoveries, made possible by the most groundbreaking research. Anywhere. Ask anyone with a Nationwide Children's badge what they do for a living. They'll tell you it's More Than a Job. It's a calling. It's a chance to use and grow your talent to make an impact that truly matters. Because here, we exist simply to help children everywhere. Nationwide Children's Hospital. A Place to Be Proud. Responsibilities What Will You Be Doing? • Analysis and visualization of RNA-seq, ChIP-seq, and other next generation sequencing-derived large data sets • Interface and integrate with other bioinformatic/computational-biology/research informatics teams on campus • Evaluate and integrate community-developed and commercial bioinformatics tools • Develop new computational analytic tools • Manage center resources for storage and analysis of large datasets • Obtain, process, and analyze datasets from outside sources, such as NCBI Small Read Archive and individual labs and assist research teams in uploading to those databases • Take a lead role in our research collaborations to analyze genome sequencing data in order to identify the genetic causes of urinary tract infections and congenital malformations of the kidney and genitourinary tract • Assist with supervision and training of postdocs, fellows, students, and staff, for basic bioinformatic approaches • Author journal publications and present at professional meetings Qualifications What Are We Looking For? Minimum Qualifications • Advanced degree in Bioinformatics, Computational Biology, or Biology, Molecular Biology, etc., with postdoctoral bioinformatic experience • Two + years experience in computational biology or bioinformatics • Experience with UNIX/LINUX, including proficiency in shell scripting • Proficiency in a scripting language, such as Perl or Python • Expert knowledge of core bioinformatics databases and tools, including programs for analysis of scRNAseq such as Seurat, SoupX, Harmony, and Monocle 2 • Exceptionally deep computational understanding and strong programming skills • Excellent verbal and written communication skills will be essential Additional Qualifications • Previous experience in next generation sequencing data analysis highly desirable – particularly analysis of spatial transcriptomic, scRNAseq, and snRNAseq data sets • Knowledge of multiple threading and multi-core processing • Knowledge of statistical/mathematical packages such as R/Bioconductor • Capable of self-directed research within broader goals set by group EOE M/F/Disability/Vet
Remote: Associate Scientist I (Bioinformatics analyst)
Job Title: Associate Scientist I (Bioinformatics analyst) Location: North Chicago, IL... Duration: 03+ Months Job Id: ABBVJP00018287 Job Details: Job Description and title: Bioinformatics analyst 3 month contract with possibility of extension We have an exciting contract opportunity for a Bioinformatics analyst/programmer to support the Emerging Technology Group in GRC. Primary responsibility include providing analysis support for running standard pooled CRISPR screening data and differential expression analysis of bulk RNAseq data, and performing standard validation/QC analysis for data generated by the Genome Technology group. If candidate harbors strong skills/interest in programming/software development, there is also a need to refactor code for the CRISPR screening pipeline, and possible development of visualization (Rshiny App) for various type of analysis. Ideal candidate must have strong linux shell coding experience, comfortable in using R to do data analysis, and proficient in Python. If a candidate is comfortable with job submission using high performance computer servers, that would be a plus. What hours and days will this person be working? Typically between 9AM-5PM Central Time. 4. What are the top 5 skills/requirements this person is required have? a. Required Skill 1: Proficient in using R to do basic data analysis (processing, plotting ) b. Required Skill 2: differential expression statistical testing, this is applicable to both bulk RNAseq and CRISPR screening data c. Required Skill 3: Be able to write Python scripts for data processing d. Required Skill 4: Comfortable working in linux/Unix environment, including job submission using High Performance Computer servers e. Required Skill 5: comfortable working with NGS data (mostly Illumina short read technology) 5. What years of experience, education, and/or certification is required? B.S. in Bioinformatics/Biostatistics with 2+ years applicable experience or M.S. in Bioinformatics/Biostatistics. 6. What is a nice to have (but not required) regarding skills, requirements, experience, education, or certification? 1. Ability to develop R packages from existing R code 2. Ability to read Perl code 3. Experience in working with CRISPR data, 4. Experience developing R shiny App for data visualization 7. What is the environment that this person will be working in (i.e. group setting vs individual role)? Group setting. 8. Is any testing required for this role? No 9. Does this position offer the ability to work remotely on a regular basis or is it an on-site role? If remote opportunity exists, what are the options (i.e. 1 day remote, 4 days on-site)? YES, open for discussion. 10. Other notable details about the environment from the hiring manager about this role 11. What positions/background experience do you feel are successful in this role. Be very comfortable working with NGS data (mainly short read technology) , experience working with Fastqs, SAM/BAM files, have interest in coding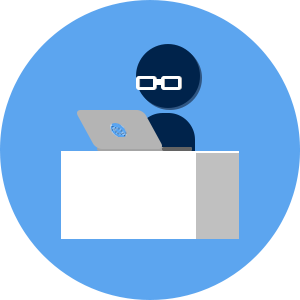 Bioinformatics Analyst
Overview Bioinformatics Analyst... Full-time and Benefit Eligible This position is eligible for a $3,500 Sign On Bonus for external candidates. Our team at The Institute for Genomic Medicine (IGM) at Nationwide Children's Hospital is driven to create a future where no child with genetic disease goes undiagnosed and every child with cancer receives optimal treatment based upon their personal genome sequence. Recognizing that the root cause of many childhood diseases can be traced directly to the genome, our research program focuses on the development of novel technologies to analyze the billions of data points with a patient's genome. We're looking for a Bioinformatics Analyst to join the IGM Computational Genomics Group who shares our passion to advance the understanding of disease. You will have the opportunity to work collaboratively with a dynamic team of bioinformatics analysts and scientists, advancing our understanding of genetic diseases through the development of novel bioinformatics methods and by providing researchers and clinicians with accurate and timely analysis of complex genomic data. Why Nationwide Children's Hospital? Why Nationwide Children's Hospital? The moment you walk through our doors, you feel it. When you meet our patient families, you believe it. And when you talk with anyone who works here, you want to be part of it. Welcome to Nationwide Children's Hospital, Where Passion Meets Purpose. Here, Diversity, Equity and Inclusion are integrated into our core values and practices. We are passionate about building, sustaining and evolving an inclusive and equitable environment. We are seeking individuals who live these values and want to share their experiences and efforts in support of our collective mission. We're 14,000 strong. And it takes every one of us to improve the lives of the kids we care for, and the kids around the world we'll never meet. Kids who live healthier, fuller lives because of the knowledge we share. We know it takes a Collaborative Culture to deliver on our promise to provide the very best, innovative care and to foster new discoveries, made possible by the most groundbreaking research. Anywhere. Ask anyone with a Nationwide Children's badge what they do for a living. They'll tell you it's More Than a Job. It's a calling. It's a chance to use and grow your talent to make an impact that truly matters. Because here, we exist simply to help children everywhere. Nationwide Children's Hospital. A Place to Be Proud. Responsibilities As a Bioinformatics Analyst you will be providing support for the Genomic Services Laboratory, assisting in multiple aspects of next-generation sequencing data analysis, including the analysis of genomic, transcriptomic and epigenetic data. This position is part of a distributed team that on occasion will need to come to the NCH main campus for meetings. The option for hybrid or full-time on-site is also available. • Support a wide variety of research through next generation sequencing data analysis, interpretation and visualization • Gather requirements, manage data, and run standardized genomic data analysis pipelines • Perform quality assessment, monitor QC metrics and notify laboratory of issues • Deliver and explain analysis results to investigators, prepare reports and figures for presentations and publications as needed • Contribute towards the team and Institute's goals in research, software development and testing of new bioinformatics methods • Maintain awareness of current literature and evaluate community-developed bioinformatics tools Qualifications Education • Bachelor's degree in biology, molecular genetics, computer science, bioinformatics or related field. Advanced degree in bioinformatics, computational biology or biostatistics a plus. Skills & Attributes • Experience in a Linux/Unix environment and familiarity with scripting and process automation (Python/Perl, shell) a strong plus • Interest in genomics and bioinformatics, and willingness to learn concepts and terminology from these fields as needed • Excellent interpersonal and communication skills and the ability to manage multiple projects while maintaining a high level of attention to detail Experience • Knowledge of core bioinformatics tools and databases • Basic understanding of molecular biology and genomics • Must be a team player with a history of conducting collaborative research • The above list of duties is intended to describe the general nature and level of work performed by individuals assigned to this classification. EOE M/F/Disability/Vet