Bioinformatics Jobs
A job board made for computational biologists and those seeking their support
Work With The Bioinformatics CRO
The Bioinformatics CRO is a fully distributed contract research company that serves the computational biology needs of biotechnology companies, with a focus on genomics. We are expanding our valued network of highly skilled consultants, which spans all inhabitable continents and most areas of computational biology.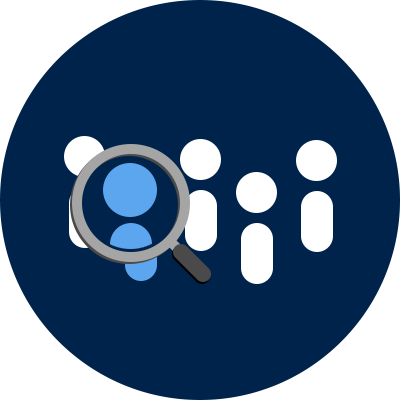 Let Us Do the Work
Contingency Recruitment Services
At The Bioinformatics CRO, we hope to assist biotech companies with all their computational biology needs. Whether you are looking for custom analyses or a new full-time hire, we can help. With our extensive talent network and field-specific expertise, we'll help you find the right bioinformatics job candidate. Get more from your recruitment and let us find your next hire.

Looking for Work?
Join our talent network to be contacted when relevant opportunities arise.

Looking to Hire?
Listings will stay active for 3 weeks. Please allow up to 2 business days for us to review and publish your job listing.
More Bioinformatics Jobs
Principal Scientist (Bioinformatics), Oncology Reverse...
The Position Genentech seeks a talented and highly motivated Bioinformatics Scientist to pursue reverse translational research projects in collaboration with our Molecular Oncology and Oncology Biomarker Development Departments... Recently, exciting developments at Genentech and elsewhere have uncovered new avenues for interrupting the aberrant cell cycle pathways driving solid tumors. Our extensive high-dimensional molecular characterization of samples from clinical trials provide an outstanding opportunity for rapidly taking clinical insights back into the laboratory. The primary focus of this position is on deep exploration of high dimensional clinical trial datasets, with the goal of translating findings into actionable biological insights that can guide our understanding of drug activity in patient tumors, characterize mechanisms of primary and acquired drug resistance, and identify subsets of patients who may benefit from specific therapeutic interventions. A successful candidate will work with interdisciplinary teams, carry out data analysis and integration across various domains (High-throughput Transcriptomic, Genomic, Proteomic, Epigenomic data), and apply best-in-class algorithms — or develop new algorithms — that directly address the motivating biological and clinical questions. Regular publication of both scientific and methodological results is strongly encouraged. Finally, the successful candidate will be able to effectively present complex results in a clear and concise manner that is accessible to a diverse audience of quantitative, experimental, and clinical scientists. Successful candidates will meet many of the following requirements • You have a PhD in bioinformatics, biostatistics, computational biology or similar. Alternatively, you have a PhD in molecular biology, immunology, etc. combined with a very strong record of high-throughput data analysis, supported by publication in this area. • You are passionate about the relevant concepts in cancer biology and genetics. You are enthusiastic about learning more. • You have postdoctoral experience in basic or translational research either in an academic or industry setting with a record of publication in lead positions. • You might have experience with some of these types of high throughput molecular assays: next-generation sequencing (WES, RNAseq, ATACseq), flow cytometry, etc. Experience with single-cell assays (e.g., single-cell RNA-seq, Multiome-seq, or CyTOF) is a significant plus. • You are comfortable with the statistical principles behind current best practices in clinical and high-throughput molecular data analysis. • You have strong experience in the use of a high-level programming language such as R or Python for complex data analysis. • You have exceptionally strong communication, data presentation and visualization skills. • You are comfortable working both independently and collaboratively, and with handling several concurrent, fast-paced projects. What to expect from us • A highly collaborative and dynamic research environment where we aim to translate our understanding of cancer biology to develop personalized therapies and diagnostics to transform clinical practice to benefit patient health. • A rich computational sciences community. • Access to clinical data sets and samples. • Access to state-of-the-art technologies and pioneering research. • Participation in seminar series featuring academic and industry scientists. • Campus-like lifestyle with a healthy work-life balance. • Mentored opportunities to further develop professional skills. #gCS Relocation benefits are available for this position. The expected salary range for this position based on the primary location of California is $146,800 - $272,600. Actual pay will be determined based on experience, qualifications, geographic location, and other job-related factors permitted by law. A discretionary annual bonus may be available based on individual and Company performance. This position also qualifies for the benefits detailed at the link provided below. Benefits Genentech is an equal opportunity employer, and we embrace the increasingly diverse world around us. Genentech prohibits unlawful discrimination based on race, color, religion, gender, sexual orientation, gender identity or expression, national origin or ancestry, age, disability, marital status and veteran status
Bioinformatics Scientist - Radiation Oncology
Scheduled Hours 40 Position Summary The Department of Radiation Oncology at Washington University is seeking an experienced Bioinformatics Scientist to support Wash U's newly established Radiation Oncology-Biology Integration Network (ROBIN) Center. This cross-disciplinary center aims to integrate genomics, proteomics, metabolomics, and radiomics to understand the impact of radiation treatment... on the tumor microenvironment in cervical and pancreatic cancer. The Bioinformatics Scientist position will be based in the Cancer Biology Division of Radiation Oncology. The Cancer Biology Division is a diverse group of clinical, physics, and computational science investigators who collaborate to answer fundamental questions about radiotherapy efficacy and cancer biology. The ideal candidate will have broad experience interpreting sequencing data from large cancer-related datasets. Job Description Primary Duties & Responsibilities Designs, develops, and implements • Algorithms and computer software for omics-based data sets [high-throughput, massively parallel genomic/proteomic/clinical.] • Data management and analysis solutions that aid in the storage, investigation, and dissemination of large data sets. • Independent research projects, including design of research protocols and development of procedures for the collection, verification, and management of data. Other Functions • Performs complex systems analysis of data and writes interpretative reports. • Evaluates commercial and academic bioinformatics software. • Trains other researchers on the everyday use of analysis software and research databases. • Assists with grant preparation and reporting of methods, data, and results. • Solves practical problems relating to difficulties with equipment or test subjects; suggests technical or procedural improvements in testing methods. Preferred Qualifications • Masterâ™s degree or Doctor of Philosophy in computer science or related field. • Experience analyzing large cancer-related single-cell sequencing datasets. Experience analyzing exome sequencing. • Experience collaboratively developing and implementing bioinformatics pipelines (ideally in Snakemake). • Experience with metabolomics or spectrometry-based proteomics. • Familiarity executing bioinformatics pipelines in local UNIX/Linux environments and cluster execution (LSF). • Proficiency in scientific programming languages including Python and R. Required Qualifications Bachelorâ™s degree in computer science, bioinformatics, biostatistics, or related field plus four years of experience; OR masterâ™s degree in computer science, bioinformatics, biostatistics, or related field plus two years of experience; OR combined education and experience of nine years. Grade R11 Salary Range $54,100.00 - $98,100.00 / Annually The salary range reflects base salaries paid for positions in a given job grade across the University. Individual rates within the range will be determined by factors including one's qualifications and performance, equity with others in the department, market rates for positions within the same grade and department budget. Accommodation If you are unable to use our online application system and would like an accommodation, please email  CandidateQuestions@wustl.edu  or call the dedicated accommodation inquiry number at 314-935-1149 and leave a voicemail with the nature of your request. Pre-Employment Screening All external candidates receiving an offer for employment will be required to submit to pre-employment screening for this position. The screenings will include criminal background check and, as applicable for the position, other background checks, drug screen, an employment and education or licensure/certification verification, physical examination, certain vaccinations and/or governmental registry checks. All offers are contingent upon successful completion of required screening. Benefits Statement Personal • Up to 22 days of vacation, 10 recognized holidays, and sick time. • Competitive health insurance packages with priority appointments and lower copays/coinsurance. • Want to Live Near Your Work and/or improve your commute? Take advantage of our free Metro transit U-Pass for eligible employees. We also offer a forgivable home loan of up to $12,500 for closing costs and a down payment for homes in eligible neighborhoods. • WashU provides eligible employees with a defined contribution (403(b)) Retirement Savings Plan, which combines employee contributions and university contributions starting at 7%. Wellness • Wellness challenges, annual health screenings, mental health resources, mindfulness programs and courses, employee assistance program (EAP), financial resources, access to dietitians, and more! Family • We offer 4 weeks of caregiver leave to bond with your new child. Family care resources are also available for your continued childcare needs. Need adult care? Weâ™ve got you covered. • WashU covers the cost of tuition for you and your family, including dependent undergraduate-level college tuition up to 100% at WashU and 40% elsewhere after seven years with us. For policies, detailed benefits, and eligibility, please visit: https://hr.wustl.edu/benefits/ EEO/AA Statement Washington University in St. Louis is committed to the principles and practices of equal employment opportunity and especially encourages applications by those from underrepresented groups. It is the Universityâ™s policy to provide equal opportunity and access to persons in all job titles without regard to race, ethnicity, color, national origin, age, religion, sex, sexual orientation, gender identity or expression, disability, protected veteran status, or genetic information. Diversity Statement Washington University is dedicated to building a diverse community of individuals who are committed to contributing to an inclusive environment â" fostering respect for all and welcoming individuals from diverse backgrounds, experiences and perspectives. Individuals with a commitment to these values are encouraged to apply
Part-time Bioinformatics Analyst
• Job Type: Officer of Administration • Bargaining Unit: • Regular/Temporary: Regular... • End Date if Temporary: • Hours Per Week: 20 • Standard Work Schedule: • Building: • Salary Range: $35,000 - $35,000 The salary of the finalist selected for this role will be set based on a variety of factors, including but not limited to departmental budgets, qualifications, experience, education, licenses, specialty, and training. The above hiring range represents the University's good faith and reasonable estimate of the range of possible compensation at the time of posting. Position Summary The Department of Systems Biology at Columbia University Irving Medical Center is seeking to hire a part-time Bioinformatics Analyst to work in Dr. Yufeng Shen's lab. The Bioinformatics Analyst will participate in analysis of large-scale genomic data in genetic studies of human conditions and diseases. Responsibilities • Participate in computational and statistical model development for predicting genetic effect of genomic variation. • Participate in computational analysis of large-scale genomic data to identify risk variants and genes in human conditions and diseases, such as autism and neurodevelopmental disorders. • Maintain and improve bioinformatics pipelines for genomic variants annotation. Minimum Qualifications • Bachelor's degree or equivalent in education and experience Preferred Qualifications • Bachelor's degree in Science or Engineering • At least one year of experience in projects with data science or machine learning as a core component • Proficient in Python, git, and modern data science frameworks Equal Opportunity Employer / Disability / Veteran Columbia University is committed to the hiring of qualified local residents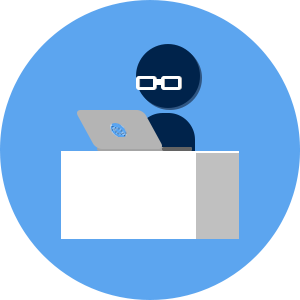 Staff Scientist - Bioinformatics
• Develops and manages a specific bioinformatics, computational biology or quantitative genomics project within the research program under the supervising faculty member. • May prepare and submit funding applications within the content areas of the supervisor with permission of the supervisor. • May manage a small research group; conducting reviews and evaluating work... • Leads discussions regarding experimental design, data analysis and interpretation of results. • May represent the supervising faculty member in leading the research group as needed. • Responsible for gathering preliminary data for grant applications, completion of objectives of funded external grants, and preparation of completed work for publication. • Contributes to writing grant applications or manuscripts. • May serve on research committees. • Collaborates and leads genomics and bioinformatics analysis for clinical faculty and other investigators. • Performs literature searches to gather information pertaining to research projects or analytical methods in order to develop new protocols, research projects or grant applications for the work group. • Advises other research employees regarding technical and analytical problems within area of expertise. • Participates in work group meetings and formal seminars to present, explain, and discuss research interests. • Makes presentations to extramural audiences at national meetings and academic institutions. Work is typically performed in an office environment. Accountable for satisfying all job specific obligations and complying with all organization policies and procedures. The specific statements in this profile are not intended to be all-inclusive. They represent typical elements considered necessary to successfully perform the job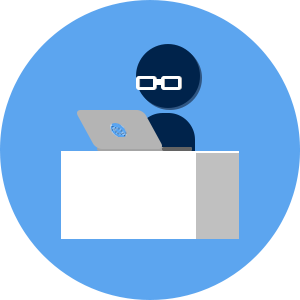 Bioinformatics Analyst
Description Expected Starting Salary Range: 27.60 - 35.28... SUBFUNCTION DEFINITION: Bioinformatics applies biology, computer science, data science, and statistics to analyze and interpret biological and clinical data. REPRESENTATIVE RESPONSIBILITIES • Curate genomic and biological data from scientific literature using computer readable ontologies and defined syntax including: gene expression, genes, transgenic and mutant lines, experimental, reagents, anatomy, genotype, phenotype, GO-CAMs (gene ontology) and models of human disease. • Metadata curation of transcriptomic and epigenetic high-throughput datasets. • Participate in genome annotation and gene nomenclature. • Contribute to ontology development. • Develop strategies to improve workflow, data curation, data display and website design. • Help identify and implement efficiencies. Maintain standard operating procedures. • Foster and maintain effective communications with the research community, other resources and institutions. • Co-author reports and publications and give presentations at national and international meetings and workshops. •Informatics Curates, annotates and organizes various types of biomedical data (e.g., genomic, clinical, imaging, sequencing) in various formats (e.g., flat files, relational and non-relational databases). Collects and records appropriate metadata. Ensures data are securely stored yet highly accessible to authorized users. •Data Analysis Executes pipelines for curating, processing and analyzing biomedical data of various types (e.g., genomic, clinical, imaging, sequencing). Utilizes existing software to support complex data management tasks (e.g., sequence alignment, variant calling, inter-sample comparison, patient matching/linkage). Utilizes web-based bioinformatics tools and public/proprietary relational databases. Follows standard operating procedures. Works in collaboration with both technology and scientific teams. •Requirements Gathering Interfaces with clinicians/researchers to collect requirements of basic to moderate complexity including user workflows. Contributes to problem-solving and solution evaluation. •Software Evaluation & Development Contributes to the evaluation and development of software solutions to support basic to moderately complex data workflows. Under general supervision, assists with implementation and testing efforts. Effectively communicates the status of all efforts to necessary parties. Utilizes project and time management skills to complete projects within specific timeframes. •Publication Contributes to analyses and publications. Generates reports and figures for publications. Assists with materials for publications and scientific meetings. Works closely with biostaticians on the production of publication and presentation materials. Qualifications EDUCATION/EXPERIENCE Required: •Bachelor of Science degree (MSc or PhD degree in biocuration and/or biomedical research preferred) • 0 - 2 years of work experience in a related job discipline Preferred: • Experience with genomics, developmental or cell biology research, particularly Xenopus. • Experience with data wrangling and programming languages such Perl, Python or R. • Experience working with ontologies, biocuration and/or biological knowledgebases. • Strong interpersonal and communication skills, including excellent written and spoken English. • Robust evidence of documentation for code and workflows. • Self-motivated with excellent time management skills. • Show ability to work in a team and independently. Cincinnati Children's is proud to be an Equal Opportunity Employer that values and treasures Diversity, Equity, and Inclusion. We are committed to creating an environment of dignity and respect for all our employees, patients, and families (EEO/AA
Bioinformatics Product Owner (Cell & Gene Therapy)
The Position Note: this is a 1-year contract position (with an option to extend as business dictates) with a proposed start date as soon as possible... This position is part of the Individualized Medicines Team in the Pharma Cell and Gene Therapy Group (PTC) responsible for the process development, manufacture and supply of personalized immunotherapies in collaboration with our global partners. We are seeking a highly motivated team member to serve as a Product Owner (PO) in the PTC Bioinformatics group. This role will contribute to the ongoing effort to develop a production grade computational pipeline and a GxP qualified, compliant cloud infrastructure to power neoantigen discovery and NGS based analytical workflows in support of CGT manufacturing. The team collaborates with Research (gRED), IT, Quality, and PTC Data Analytics colleagues to advance our software development efforts by using an Agile/Scrum framework. The PO is a key role in the SCRUM framework responsible for optimizing the value of work the Development Team performs and leading the team into successful delivery of the platform. The PO will own the team's product vision, delivery strategy, backlog grooming/prioritization, release planning and ensure all pipeline stakeholders are connected to the development effort. Required Qualifications: • Master's degree in a science, engineering or mathematics related discipline • At least 2 years of relevant experience in the biotech/pharma industry • Proficiency in coding in R, python or other programming languages • Familiarity with bioinformatics workflows, preferably oncology pipelines • Experience with Agile software development and SCRUM team framework • Experience with supporting development of GxP cloud solutions • Experience with software development and software quality best practices. • Excellent communication skills and ability to thrive in a matrix team environment are required Nice to have experience: • Agile/Scrum certification • Prior experience with the drug development process • Experience with Agile CSV Methodologies • 3 or more years of relevant experience in the biotech/pharma industry This is an on-site role, no remote options are available. Relocation benefits are not offered for this position. #LI-CA1 #ptcareers #cellandgenetherapycareers# Genentech is an equal opportunity employer, and we embrace the increasingly diverse world around us. Genentech prohibits unlawful discrimination based on race, color, religion, gender, sexual orientation, gender identity or expression, national origin or ancestry, age, disability, marital status and veteran status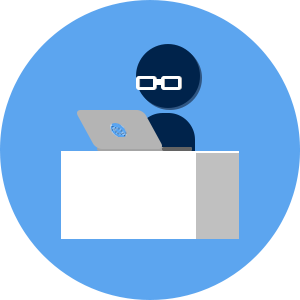 Senior Bioinformatics Research Scientist/Bioinformatic Research...
Apply your expertise in bioinformatics, computational biology, genomics data science, or computer science towards this unique Bioinformatics Research Scientist opportunity in the Tsai Genome Editing Lab, focusing on advancing genome editing technologies towards treatments of pediatric patients with sickle cell disease and cancer, from bench to bedside. This is a great chance to apply skills in... programming and next-generation sequencing data analysis to important challenges that may lead to new, potentially curative, genome editing treatments for patients at St. Jude Children's Research Hospital. Our Lab The Tsai Lab is a dynamic, collaborative, and creative group of scientists at St. Jude Children's Research Hospital. Our research program centers on development of state-of-the-art genomic methods for understanding the global activities of genome editors, protein engineering to improve their capabilities for precise editing, and translation to autologous genome edited hematopoietic stem cell therapies. About the Job Opportunity We are seeking an outstanding and highly motivated Bioinformatics Scientist to help lead efforts to improve our fundamental understanding of CRISPR genome editors (nucleases, base editors, prime editors), engineer better editors, and apply them towards treatments of catastrophic hematological conditions such as sickle cell disease and bone marrow failures. Our wet-lab scientists generate large-scale next-generation sequencing (NGS) datasets on the genome-wide activity of editors, engineered variants with improved properties, and genome editing outcomes. We are looking for a candidate who can use their computational skills to help understand the biology of genome editors and help engineer better editors for therapeutic applications. You would have opportunities to work on exciting projects that include: · Develop new computational pipelines to analyze data from novel high-throughput methods to understand global activity of genome editors · Understand the impact of individual genetic variation on therapeutic genome editing · Develop infrastructure and framework for patient-specific genome editing and high-throughput lead discovery · Machine learning to predict the activity and specificity of CRISPR genome editors. Some examples of open-source software packages we have developed include analysis pipelines for CHANGE-seq and GUIDE-seq. The ideal candidate will be fluent in programming in a language such as Python and experienced with NGS data analyses. If you have special experience with open-source software development, high-dimensional data visualization, high-performance computing, artificial intelligence/machine learning we particularly encourage you to apply. We care deeply about the success of our trainees and this job is a unique opportunity to learn about genomics while contributing to the development of future genomic medicines at St. Jude. You would learn valuable skills that include: · Genome editing biology, next-generation sequencing analysis, high performance computing, machine learning, and others. Applicants are encouraged to provide a cover letter. Those with experience in genome editing, genomics, high-throughput sequencing, screening or automation we especially encourage you to apply! Project-dependent responsibilities could include: • Develop analysis pipelines for state-of-the-art methods for understanding CRISPR genome editors. • Develop machine learning models to predict activity and specificity of editors. • Create novel pipelines for high-throughput lead discovery with base and prime editors. • Develop broadly applicable useful methods to enable genome editing drug development. • Analyze experimental outcomes and develop high-quality summaries towards manuscripts and grant applications. • Draft manuscripts and figures for publication in high-impact journals Senior bioinformatic Research Scientist Minimum Education: • Bachelor's degree in bioinformatics, cheminformatics, statistics/computer science (with a background in biological sciences or chemistry) or related field. • Master's degree or PhD preferred. Minimum Experience: • Minimum Requirement: Bachelor's degree with 7+ years of relevant post-degree work in bioinformatics, cheminformatics, statistics/computer science (with a background in biological sciences or chemistry). • Experience Exception: Master's degree with 5+ years of relevant post-degree experience (OR) PhD with 2+ years of relevant post-degree experience. • Significant experience in at least one programming or scripting language and at least one statistical package, with R preferred. Bioinformatic Research Scientist Minimum Education: • Bachelor's degree in bioinformatics, cheminformatics, statistics/computer science (with a background in biological sciences or chemistry) or related field. • Master's degree or PhD preferred. Minimum Experience: • Minimum Requirement: Bachelor's degree with 6+ years of relevant post-degree work in bioinformatics, cheminformatics, statistics/computer science (with a background in biological sciences or chemistry). • Experience Exception: Master's degree with 4+ years of relevant post-degree experience (OR) PhD with no experience. • Experience in at least one programming or scripting language and at least one statistical package, with R preferred. Other Information St. Jude is an Equal Opportunity Employer No Search Firms St. Jude Children's Research Hospital does not accept unsolicited assistance from search firms for employment opportunities. Please do not call or email. All resumes submitted by search firms to any employee or other representative at St. Jude via email, the internet or in any form and/or method without a valid written search agreement in place and approved by HR will result in no fee being paid in the event the candidate is hired by St. Jude
Scientist, Bioinformatics Engineer
The Genomics Research Center (GRC) is a center of excellence for genetics and genomics that supports both Discovery and Development. The GRC plays an integral role towards our goal of developing extraordinary genetics and genomics research, focusing on finding the right targets and helping us better understand not only human disease biology but also the behavior of and response to our drugs in... clinical trials. Within the GRC, the Department of Bioinformatics is responsible for data analysis and provides analytical insight for both internal and external data. This involves the identification and characterization of underlying genetic, epigenetic, or genomic factors that are associated with disease diagnosis, prognosis, and response (efficacy and safety) to drug treatment, identification of new targets, and interpretation of the impact of genetic and genomic evidence from population-based studies. To attend to these challenges, we have an exciting opportunity for a Bioinformatics Engineer in the Pipeline Development team in a hybrid arrangement at AbbVie's South San Francisco, CA location. The candidate will work closely with other engineers, computational biologists, and research project teams to develop and deploy processing and analysis pipelines that enable and accelerate novel drug discovery. The ideal candidate will be based in the South San Francisco area and have the ability to work from AbbVie's South San Francisco location, but remote talent located in the pacific time zone will also be considered. Responsibilities: • Develop and support NGS pipelines using scientific workflow language via best practices, including unit testing, CI/CD, containerization, and code reviews. • Identify, design, and implement internal process improvements: automating manual processes, optimizing data delivery, re-designing infrastructure for greater scalability, etc. • Design, develop and maintain Application Programming Interfaces (APIs), microservices, and asynchronous queuing systems. • Create and maintain documentation for project work. • Present project contributions in a range of settings (engineering peers, stakeholder sessions, broader AbbVie science-sharing events). • Work with bioinformatic scientists as the stakeholders to assist with data-related technical issues and support their data infrastructure needs. • Communicate with research-serving IT support to resolve on-prem and cloud HPC infrastructure obstacles. Qualifications: • Bachelor's or Master's in Software Engineering, Computer Science, data scientist/engineering, bioinformatics, computer and electrical engineering, or related field with typically 5-7+ (BS) or 2-5+(MS) years of relevant experience. • Fluency in Python and familiarity with SQL and database technologies. • Experience with at least one scientific workflow language such as CWL, WDL, nextflow, or snakemake. • NGS bioinformatics pipeline development experience. • Demonstrated experience with container technology (Docker, Singularity/Aptainer) • AWS Data Platform experience: S3, EC2 • Familiarity with data workflow development and ETL process. • Familiarity with standard tools and data formats related to genomics resequencing projects processing and analysis. • Strong communication skills in a collaborative environment. Position will be hired based on level of experience. Applicable only to applicants applying to a position in any location with pay disclosure requirements under state or local law: • The compensation range described below is the range of possible base pay compensation that the Company believes in good faith it will pay for this role at the time of this posting based on the job grade for this position. Individual compensation paid within this range will depend on many factors including geographic location, and we may ultimately pay more or less than the posted range. This range may be modified in the future. • We offer a comprehensive package of benefits including paid time off (vacation, holidays, sick), medical/dental/vision insurance and 401(k) to eligible employees. • This job is eligible to participate in our short-term incentive programs. Note: No amount of pay is considered to be wages or compensation until such amount is earned, vested, and determinable. The amount and availability of any bonus, commission, incentive, benefits, or any other form of compensation and benefits that are allocable to a particular employee remains in the Company's sole and absolute discretion unless and until paid and may be modified at the Company's sole and absolute discretion, consistent with applicable law. AbbVie is committed to operating with integrity, driving innovation, transforming lives, serving our community, and embracing diversity and inclusion. It is AbbVie's policy to employ qualified persons of the greatest ability without discrimination against any employee or applicant for employment because of race, color, religion, national origin, age, sex (including pregnancy), physical or mental disability, medical condition, genetic information, gender identity or expression, sexual orientation, marital status, status as a protected veteran, or any other legally protected group status
Bioinformatics Programmer - 125138
Payroll Title: BIOINFORMATICS PROGR 1 Department: MEDICINE/ Endocrinology & Meta Hiring Pay Scale... $25.67 - $40.00 / Hour Worksite: La Jolla Appointment Type: Limited Appointment Appointment Percent: 100% Union: Uncovered Total Openings: 1 Work Schedule: Days, 8 hrs/day, Monday-Friday #125138 Bioinformatics Programmer Filing Deadline: Mon 9/25/2023 Apply Now UC San Diego values equity, diversity, and inclusion. If you are interested in being part of our team, possess the needed licensure and certifications, and feel that you have most of the qualifications and/or transferable skills for a job opening, we strongly encourage you to apply. For the safety and well-being of the entire university community, the University of California requires, with few exceptions, that all students, faculty and staff be vaccinated against the COVID-19 virus and influenza before they will be allowed on campus or in a facility or office. For more information visit: Flu Vaccine Mandate / COVID Vaccine Policy This position is a contract/limited position with the possibility of extension/career conversion. UCSD Layoff from Career Appointment: Apply by 09/13/2023 for consideration with preference for rehire. All layoff applicants should contact their Employment Advisor. Special Selection Applicants: Apply by 09/25/2023. Eligible Special Selection clients should contact their Disability Counselor for assistance. DESCRIPTION Under direct supervision, the Bioinformatics Programmer 1 will perform statistical analyses of biological data, including data from population genetics studies, to inform target identification and validation in metabolic diseases. Will utilize bioinformatics tools and software to preprocess, analyze, and interpret high-throughput sequencing data, such as genomics, transcriptomics, and proteomics data. Develop and apply computational algorithms and pipelines for the integration and visualization of diverse omics datasets. Contribute to the development and maintenance of bioinformatics pipelines and databases for data storage, retrieval, and analysis. They will stay current with emerging tools, technologies, and methodologies in the field of bioinformatics and genomics and communicate results and insights effectively to both technical and non-technical audiences through written reports, presentations, and discussions. Under direct supervision, applies professional bioinformatics concepts and computational procedures to complete small projects or portions of projects. Works on assignments of limited scope and complexity. Follows standard programming procedures to analyze situations and data from which answers can be readily obtained. MINIMUM QUALIFICATIONS • Four (4) years of related experience, education/training, OR a Bachelor's degree in related area. • Basic knowledge of bioinformatics methods and data structures. • Basic knowledge of applications programming and web development. • Knowledge of databases. Experience with the design, development, and maintenance of data collections used for data storage and analysis in a biomedical research environment. Ability to organize large volumes of data using creative tools, logs and databases created to use with multiple research projects. • Strong project management skills. Excellent organizational skills. Ability to manage a large volume of work efficiently and meet deadlines with frequent interruptions and changing priorities. Ability to develop, organize, and track projects and coordinate complex activities requiring a high level of accuracy and meticulous attention to detail. Strong decision making skills and ability to use independent judgment and discretion to quickly set priorities and establish new procedures. Ability to research, analyze, recommend, communicate, and implement solutions. Must be able to function successfully with minimal direction. • Basic knowledge of modern biology and applicable field of research. • Effective interpersonal skills in order to work with both technical and non-technical personnel at various levels in the organization. • Ability to communicate technical information in a clear and concise manner. Ability to work successfully with a diverse group of people with varying perspectives and needs. Demonstrated ability to communicate clearly and concisely, both verbally and in writing. • Basic knowledge of application and data security concepts. • Ability to interpret/coordinate research protocols and the corresponding data requirements. • Experience with scripting language such as Python and R and familiarity with Jupyter notebook. • Ability to troubleshoot and problem solve in computational work. • Ability to work with multiple computer programs such as Excel, Word, Outlook, Power Point and Access, as well as the ability to create and maintain databases. • Basic knowledge of working in a Unix environment. PREFERRED QUALIFICATIONS • Prior experience analyzing eCLIPseq, RNAseq, ATACseq, ChIPseq, GRIDseq, and single-cell RNAseqdatasets using DESeq2, rMATS, CLiPPer, MACS2, HOMER, and Gene Ontology Pathway analyses. • Basic knowledge of modern biology and applicable field of research. • Prior experience working in an environment where research relates to human diseases and developmental processes. SPECIAL CONDITIONS • Employment is subject to a criminal background check. Pay Transparency Act Annual Full Pay Range: $53,600 - $111,600 (will be prorated if the appointment percentage is less than 100%) Hourly Equivalent: $25.67 - $53.45 Factors in determining the appropriate compensation for a role include experience, skills, knowledge, abilities, education, licensure and certifications, and other business and organizational needs. The Hiring Pay Scale referenced in the job posting is the budgeted salary or hourly range that the University reasonably expects to pay for this position. The Annual Full Pay Range may be broader than what the University anticipates to pay for this position, based on internal equity, budget, and collective bargaining agreements (when applicable). Apply Now Job offer is contingent on successful engagement in the UC COVID-19 Vaccination program (fully vaccinated with documented proof or approved exception/deferral). If applicable, life-support certifications (BLS, NRP, ACLS, etc.) must include hands-on practice and in-person skills assessment; online-only certification is not acceptable. UC San Diego Health Sciences is comprised of our School of Medicine, Skaggs School of Pharmacy and Pharmaceutical Sciences, The Herbert Wertheim School of Public Health and Human Longevity Science, and our Student Health and Well-Being Department. We have long been at the forefront of translational - or "bench-to-bedside" - research, transforming patient care through discovery and innovation leading to new drugs and technologies. Translational research is carried out every day in the hundreds of clinical trials of promising new therapies offered through UC San Diego Health, and in the drive of our researchers and clinician-scientists who are committed to having a significant impact on patient care. We invite you to join our team! Applications/Resumes are accepted for current job openings only. For full consideration on any job, applications must be received prior to the initial closing date. If a job has an extended deadline, applications/resumes will be considered during the extension period; however, a job may be filled before the extended date is reached. To foster the best possible working and learning environment, UC San Diego strives to cultivate a rich and diverse environment, inclusive and supportive of all students, faculty, staff and visitors. For more information, please visit UC San Diego Principles of Community. UC San Diego Health is an Equal Opportunity/Affirmative Action Employer. All qualified applicants will receive consideration for employment without regard to race, color, religion, sex, national origin, disability, age, protected veteran status, gender identity or sexual orientation. For the complete University of California nondiscrimination and affirmative action policy see: http://www-hr.ucsd.edu/saa/nondiscr.html UC San Diego is a smoke and tobacco free environment. Please visit smokefree.ucsd.edu for more information. UC San Diego Health maintains a marijuana and drug free environment. Employees may be subject to drug screening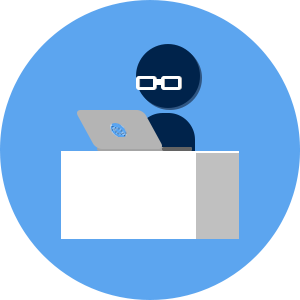 Bioinformatics Research Scientist
We are seeking a talented, highly motivated Lead-Bioinformatics Analyst to facilitate and undertake next-generation sequencing (NGS) projects in the Department of Developmental Neurobiology (DNB). In this position, you will be a shared resource for research groups in DNB. You will have the opportunity to work with top scientists in the field, to work on novel and important research projects, and... to learn and use cutting-edge technologies. The three main focus areas for this position are developing new approaches/innovation, experimental support for the labs, and training DNB team members. This is a great opportunity for establishing one's bioinformatics career, gaining new skill sets, and making an impact in science. The successful recruit must have a deep understanding of NGS technologies, strong communication, problem-solving skills, and critical thinking. Experience in NGS data analysis is preferred. Proficiency with a programming language such as Python and/or R is preferred along with familiarity with the Linux command line. Candidates with experience in coordinating NGS research projects, teaching, and collaborations will be preferred. If you are passionate about genomics data, love science, and enjoy helping people, this is a great opportunity for you to grow and thrive. Responsibilities As a Lead-Bioinformatic Analyst, you are responsible for the independent analysis of biomedical data produced from a variety of NGS technologies, including RNA-seq, ChIP-seq, ATAC-seq, WGS/WES, and single-cell RNA-seq. You will develop bioinformatics pipelines or use contemporary, advanced software packages for conducting data analysis of complex biomedical datasets. Other responsibilities include: • Work closely with experimental researchers to understand analytical needs, provide technical consultation, design analytical approaches, generate/provide analysis results and reports, and perform requested custom analyses. • Independently design and perform statistical analysis of results and interpret results. • Manage projects and coordinate other efforts related to data analysis and infrastructure. • Design and prepare materials for training lab scientists on software usage, quality control metrics of NGS data, and data analysis techniques. • Contribute to the evaluation and recommendation of new software tools to meet the growing needs of the research community at St. Jude. Minimum Education: • Bachelor's degree in bioinformatics, cheminformatics, statistics/computer science (with a background in biological sciences or chemistry) or related field. • Master's degree or PhD preferred. Minimum Experience: • Minimum Requirement: Bachelor's degree with 6+ years of relevant post-degree work in bioinformatics, cheminformatics, statistics/computer science (with a background in biological sciences or chemistry). • Experience Exception: Master's degree with 4+ years of relevant post-degree experience (OR) PhD with no experience. • Experience with open-source software development preferred. • Experience in the development of algorithms, statistical methods, or scientific software preferred. • Experience in next-generation sequence analysis or imaging analysis is preferred. • Experience in working with high-throughput data sets in a highly competitive environment is preferred. • Experience in working on a team project is preferred. • Cross-training in biological sciences (e.g. genomics, genetics, transcriptomic, and epigenetics) preferred • Scripting experience using a statistics package such as R, S-Plus, or SAS preferred. St. Jude Children's Research Hospital has a diverse, global patient population and workforce, built on the principles of diversity, equity and inclusion. Our founder Danny Thomas envisioned a hospital that would treat children of the world—regardless of race, religion or a family's ability to pay. Learn more about our history and commitment. Today, we continue the mission to advance cures and means of prevention for pediatric catastrophic diseases through research and treatment. As we accelerate this progress globally, we believe our legacy of diversity, equity and inclusion is foundational to success. With the commitment of leaders at all levels of the organization, we strive to ensure the St. Jude culture, leadership approaches and talent processes are equitable and culturally responsive. View our Diversity, Equity and Inclusion Report to learn about the hospital's roots in diversity, equity and inclusion, where we are today and our aspirations for an even better future. Other Information St. Jude is an Equal Opportunity Employer No Search Firms St. Jude Children's Research Hospital does not accept unsolicited assistance from search firms for employment opportunities. Please do not call or email. All resumes submitted by search firms to any employee or other representative at St. Jude via email, the internet or in any form and/or method without a valid written search agreement in place and approved by HR will result in no fee being paid in the event the candidate is hired by St. Jude