Bioinformatics Jobs
A job board made for computational biologists and those seeking their support
Work With The Bioinformatics CRO
The Bioinformatics CRO is a fully distributed contract research company that serves the computational biology needs of biotechnology companies, with a focus on genomics. We are expanding our valued network of highly skilled consultants, which spans all inhabitable continents and most areas of computational biology.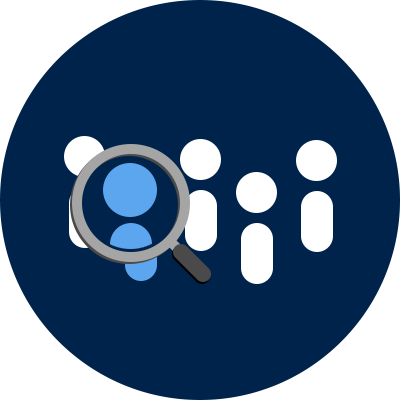 Let Us Do the Work
Contingency Recruitment Services
At The Bioinformatics CRO, we hope to assist biotech companies with all their computational biology needs. Whether you are looking for custom analyses or a new full-time hire, we can help. With our extensive talent network and field-specific expertise, we'll help you find the right bioinformatics job candidate. Get more from your recruitment and let us find your next hire.

Looking for Work?
Join our talent network to be contacted when relevant opportunities arise.

Looking to Hire?
Listings will stay active for 3 weeks. Please allow up to 2 business days for us to review and publish your job listing.
More Bioinformatics Jobs
Bioinformatics Programmer
• Job Type: Officer of Administration • Bargaining Unit: • Regular/Temporary: Regular... • End Date if Temporary: • Hours Per Week: 35 • Standard Work Schedule: M-F 9am - 5pm • Building: • Salary Range: $80,000 - $100,000 The salary of the finalist selected for this role will be set based on a variety of factors, including but not limited to departmental budgets, qualifications, experience, education, licenses, specialty, and training. The above hiring range represents the University's good faith and reasonable estimate of the range of possible compensation at the time of posting. Position Summary We are looking for an enthusiastic and energetic individual to join our research effort investigating genetic, molecular, and behavioral variation in brain disease, aging, and neurodegeneration. This position will be the main contact for primary bioinformatics analysis of next-generation sequencing, imaging, and proteomics data, and will work with a variety of experimental and computational investigators in the department as part of cutting-edge collaborations using the latest large-scale 'omics technologies. Successful candidates will implement, refine, and develop analytical and machine learning methods for large-scale data sets currently being generated from human brain tissue samples. The successful candidate will be part of an integrated team of neurologists, data scientists, cellular biologists, and human immunologists who come together to perform team-based projects in the Center for Translational and Computational Neuroimmunology. The position therefore offers a stimulating and multi-disciplinary environment and the opportunity to work with a variety of researchers at Columbia University. There will be many opportunities to contribute to multiple ongoing national and international collaborative projects. Application and inquiries should be submitted by e-mail to Vilas Menon at vm2545@cumc.columbia.edu. Along with your CV, please include a cover letter describing previous work, research interests, and future goals. Please provide contact details for 2 references. Responsibilities • Implement, refine, and/or develop new computational, machine learning, and statistical analysis methods for integrating and analyzing large-scale transcriptomic and protein data using state-of-the-art technologies. • Contribute to QA/QC of pilot and production data sets. • Develop analysis workflows to answer targeted questions about changes in molecular profiles in aging and AD in human and model systems. • Display initiative and independence in providing rapid results to various investigators generating experimental data. • Prepare summary reports of data and results for dissemination to colleagues and collaborators. • Actively participate in the preparation of manuscripts for publication and presentations at scientific conferences. • Directly respond to inquiries regarding projects being managed. Produce subsets of data for distribution to collaborators as approved by the principal investigators. Minimum Qualifications • Requires bachelor's degree or equivalent in education and experience, plus four years of related experience. Preferred Qualifications • Masters Degree or PhD in bioinformatics, computer science, computational biology, applied mathematics, statistics, biostatistics, physics, or related area. • Quantitative background (Computer Science, Statistics, Bio-statistics, Computational Biology, Applied Mathematics or Bioinformatics), and extensive experience in building and maintaining computational pipelines for processing sequencing and other types of data. • Good knowledge of programming languages for implementing computational algorithms on large-scale data (R, Python, Perl), as well as experience working in Linux/Unix on high-performance computing/cluster platforms. • In-depth knowledge of at least one flavor of data (genetics, transcriptomics, epigenetics, or proteomics). • Will receive on-the-job training for other data modalities under the supervision of computational investigators in the department. • Demonstrated programming skills. • Demonstrated experience with building pipelines for at least one "omics" data modality (genetics, transcriptomics, epigenetics, proteomics). • Strong organizational skills in managing large datasets. • Programming experience in R, Python, Perl, or C/C++. • Ability to work independently, display initiative within a team environment, and respond rapidly to requests. Equal Opportunity Employer / Disability / Veteran Columbia University is committed to the hiring of qualified local residents
Bioinformatics Analyst
POSITION RESPONSIBILITIES The Laboratory of Dr. Robert Burk is seeking a Bioinformatics Analyst to work with a group of scientists studying human papillomavirus, microbiome and cervix neoplasia. The ideal candidate will have a background in epidemiology, computer science and/or bioinformatics. He/She will be responsible for processing next-gen sequencing data, maintaining data and pipelines... performing epidemiological analyses including multivariate logistic regression. • Utilize existing pipelines to process and analyze high-throughput sequencing data, including amplicon sequencing, bisulfite sequencing, metagenomics, viral integration. • Manage, organize all bioinformatics sequencing data in the lab. Including papillomavirus sequence, microbiome data, both 16S and other, and human genomic data • Construct phylogenic trees • The individual will be responsible for downloading large Fastq, BAM and/or Fasta files for analyses. Must have experience using existing software tools and modifying R scripts. Should be able to generate figures, and perform epidemiological analyses. The lab routinely uses barcoding primers for multiplex NGS runs which require demultiplexing and analyses. • The individual will work with and report directly to Dr. Robert D. Burk, Principal Investigator of the lab. He will also work with other lab members generating NG sequencing data. Albert Einstein College of Medicine offers its professional and administrative staff the opportunity to arrange hybrid-remote work or flexible-work schedules, with supervisory approval. The incumbent for this position is eligible for such consideration, and applicants may inquire with the hiring manager or human resources. QUALIFICATIONS • Bachelors degree and at least one year experience with a strong focus on epidemiology, computational biology and some experience in bioinformatics. An interest or experience in evolution and/or microbiology is desirable. • The candidate must have expertise in R or Python. • Experience in microbiome bioinformatic processing preferred • Speaks clearly and expresses self well in one-on-one conversations and groups; • Develops effective written communications and uses them appropriately; • Interacts and proactively shares information with internal and external contacts where appropriate; • Develops effective relationships with peers, students and employees; • Assumes responsibility to ensure issues/concerns will be addressed and monitors them through conclusion; • Identifies, defines and analyzes information and situations before recommending a course of action; • Effectively manages own time and resources; • Seeks to apply technology and innovation to improve efficiency and solve problems. Minimum Salary Range USD $54,000.00/Yr. Maximum Salary Range USD $63,000.00/Yr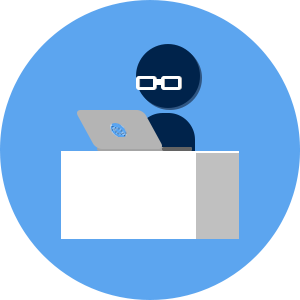 Lead Bioinformatic & Computational Scientist - PACC
The Columbia Precision Medicine Initiative at Columbia University Irving Medical Center is seeking a highly motivated Bioinformatic and Computational Scientist to lead the innovation, design, and development of the CPMI production genomics compute infrastructure. The incumbent will apply the latest hardware, software can cloud technologies to innovate solutions in genomics data structuring... compute workflows, and large-scale data manipulation. This role requires interaction with a multi-disciplinary team from LIMS, IT, Clinical, and Compliance operations across CUIMC. The candidate will work closely with internal and external partners to lead a team in the research, design, and development of systems addressing the data management and analysis of major genetics and genomics projects. Responsibilities • Be involved in several projects including efforts such as genomic sequence analyses, optimization of analysis approaches, and cloud-based and on-prem computation, and is a point person in developing CUIMC precision medicine pipelines. • Develop and support multiple research projects by delivering bioinformatics services for biomedical data from large datasets. • Lead a variety of projects and gain exposure to many productive areas of research. • Train and guide a team of Bioinformatic and computational scientists. • Support the storage, backup, access, and analysis of large volumes of sequencing data (>100,000 sequenced exomes and genomes). • Work closely with CUIMC central IT to migrate data and analysis to a cloud service provider as well as maintain existing software on-premises. • Develop, implement, and maintain ATAV, the primary discovery tool used for population-scale genomic analyses. • Develop, implement, and maintain a pipeline of analysis of raw genetic sequencing data, perform quality control checks, align sample data to the reference genome, and produce variants called files (VCFs), and joint-genotyped VCF files. • Manage databases, conduct statistical and genomic analysis. • Assist staff and collaborators with data access, analysis, and interpretation. • Develop methods of visualizing, exploring, and mining genomics data. • Maintain and oversee software development, code documentation, bug tracking, feature development, and audit trails. • Integrate software designs into larger ecosystems and develop best practices for implementation and test procedures in collaboration with IT. • Assist IT with troubleshooting tasks, as well as the design and process of SOPs where needed. • Collaborate and consult with researchers to plan and design scalable software solutions to meet research-related computational needs. • Demonstrate strong programming and statistical proficiency with proven expertise in genomics analyses and advanced knowledge of computational infrastructure. • Analyze data for grant and manuscript submissions. • Assist with publications. • Ensure compliance with data security and IRB rules. • Prepare an Annual Report. • Other related duties as assigned. Minimum Qualifications • Bachelor's degree or equivalent in education and experience; M.S. or PhD. in Bioinformatics, Computer Sciences, Statistics, or related discipline strongly preferred. • Minimum of 6+ years of software engineering experience including at least 4+ years of developing DNA sequencing statistical analysis tools or architecting/implementing large data-driven software tools used in high-volume operations. Preferred Qualifications • Proven expertise in building/implementing populations tools widely used by the genetics community. • Demonstrated experience with next-generation sequencing analysis. • Extensive knowledge of Java, C++, or other OO-based programming languages, as well as Perl, Python, R, Bash, or other functional scripting languages. • Experience designing relational database schemas and query optimization. • Good organization and communication skills, with demonstrated ability to productively work as a member of a team. Strong verbal and written communication skills are required. Ability to work in a fast-paced, collaborative team environment. Other Requirements • Successful completion of applicable compliance and systems training requirements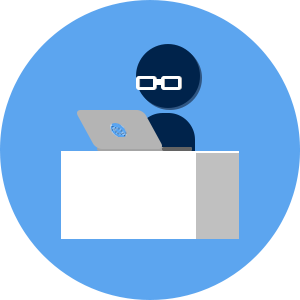 Senior Bioinformatics Programmer
NYU Grossman School of Medicine is one of the nation's top-ranked medical schools. For 175 years, NYU Grossman School of Medicine has trained thousands of physicians and scientists who have helped to shape the course of medical history and enrich the lives of countless people. An integral part of NYU Langone Health, the Grossman School of Medicine at its core is committed to improving the human... condition through medical education, scientific research, and direct patient care. At NYU Langone Health, equity, diversity, and inclusion are fundamental values. We strive to be a place where our exceptionally talented faculty, staff, and students of all identities can thrive. We embrace diversity, inclusion, and individual skills, ideas, and knowledge. For more information, go to med.nyu.edu, and interact with us on LinkedIn, Glassdoor, Indeed, Facebook, Twitter and Instagram. Position Summary: We have an exciting opportunity to join our team as a Senior Bioinformatics Programmer. The Petljak Lab is seeking a highly motivated & creative Senior Bioinformatics Programmer to join a growing multidisciplinary team in a newly formed Cancer Genomics & Genetics program at NYU Grossman School of Medicine. The successful candidate will form a part of the dynamic research team, housed in the new state-of-the art facilities in CURE building (345 Park Avenue South), which combines experimental and computational multiomics in investigations of the environmental and cell-intrinsic sources of mutations in cancer, aging and age-related diseases, the related disease mechanisms and in developing new strategies for prevention, screening and therapeutic intervention. Main responsibilities include development, execution and maintenance of the bioinformatics pipelines, including but not limited to creative and effective workflows for analyses of the next-generation sequencing and large-scale datasets (WGS, WES, RNAseq, ATACseq; spatial transcriptomics); development and maintenance of the optimal computational infrastructure for laboratorys data storage, processing and sharing; data analysis and systems support. The successful candidate will benefit from becoming key computational personnel in the growing and dynamic research team in a state-of-the-art facility and from the ability to contribute multiple research projects under direct supervision and receive commensurate academic credit for these efforts, including authorship on publications, ability to present to various audiences and exposure to experts across disciplines. Knowledge of cancer biology and understanding of key and complex concepts in cancer genomics; and 3+ years of experience working with next-generation DNA sequencing datasets are required The candidate is expected to work largely independently, with regularly scheduled meetings with the Principal Investigator. Job Responsibilities: Development and maintenance of the laboratory's analytical and computational infrastructure: Development, execution and maintenance of the bioinformatics pipelines, including but not limited to pipelines for quality-control and analyses of the next-generation sequencing datasets. Development and maintenance of the effective computational infrastructure for laboratory's data storage, processing and sharing using optimal capabilities, such as internal servers and HPC, Google Cloud, Google Drive, Terra. Dataset curation, visualization, maintenance: Design and implementation of the systems for curation, annotation, visualisation, maintenance of various large-scale and next-generation sequencing datasets. Data analysis: Analyses of the various datasets in an independent fashion, using bioinformatics pipelines or custom analyses tailored to individual projects. Works directly or indirectly with lab users to quality-assess and analyze relevant data and address scientific problems with bioinformatics techniques and tools. Presents and summarizes results of the analyses to the team members. Reviews the data with the team and explains the background and the analysis process. Systems support: Provides systems support to the Petljak lab. Performs first level troubleshooting of database and software-related problems, including contacting the Help Desk, software vendors, etc. for more complex issues. Professional development: Attends seminars, lectures and training courses to learn new computational biology skills and to remain up to date with the cancer genomics field. Learns new programming languages or techniques as necessary, as well as new data analysis software. Other responsibilities related to laboratory's computational and analytical needs as required. Minimum Qualifications: To qualify you must have a Ph.D. or M.Sc. in Bioinformatics, System Biology, Computer Science or related field Knowledge of cancer biology and understanding of key and complex concepts in cancer genomics. 3+ years of experience with DNA sequencing data Ability to work independently while collaborating and assisting the team in its common research goals Attention to detail and ability to work on multiple projects is necessary Expertise in Unix/Linux systems including HPC environments Scripting languages: R and Python . Experience in creating customized bioinformatical pipelines Excellent communication skills with proficiency in written and oral English Qualified candidates must be able to effectively communicate with all levels of the organization. NYU Grossman School of Medicine provides its staff with far more than just a place to work. Rather, we are an institution you can be proud of, an institution where you'll feel good about devoting your time and your talents. NYU Grossman School of Medicine is an equal opportunity and affirmative action employer committed to diversity and inclusion in all aspects of recruiting and employment. All qualified individuals are encouraged to apply and will receive consideration without regard to race, color, gender, gender identity or expression, sex, sexual orientation, transgender status, gender dysphoria, national origin, age, religion, disability, military and veteran status, marital or parental status, citizenship status, genetic information or any other factor which cannot lawfully be used as a basis for an employment decision. We require applications to be completed online. If you wish to view NYU Grossman School of Medicine's EEO policies, please click here. Please click here to view the Federal "EEO is the law" poster or visit https://www.dol.gov/ofccp/regs/compliance/posters/ofccpost.htm for more information. NYU Langone Health provides a salary range to comply with the New York City Law on Salary Transparency in Job Advertisements. The salary range for the role is $76,721.84 - $114,618.40 Annually. Actual salaries depend on a variety of factors, including experience, specialty, education, and hospital need. The salary range or contractual rate listed does not include bonuses/incentive, differential pay or other forms of compensation or benefits. To view the Pay Transparency Notice, please click here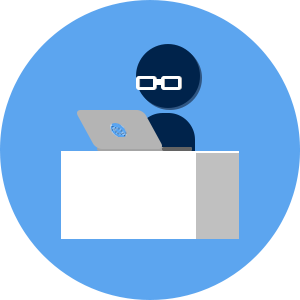 Sr Scientist, Bioinformatics (Genetic Medicines)
The Molecular Profiling and Data Science Department at Regeneron is looking for an enthusiastic and motivated Computational Scientist who values independent research in an open and collaborative work environment. You will lead algorithmic development and bioinformatic efforts that help the Regeneron Genetic Medicines group create next generation therapies in gene editing, gene suppression, gene... expression, and gene insertion. In this role, you will work on projects that use cutting-edge technologies like AAVs, shRNAs, siRNAs, LNPs, and CRISPR-Cas9 to treat or cure diseases. You will design synthetic cell type-specific promoters and analyze RNA-seq and other omics data to characterize our therapies. Our department consists of computational scientists with backgrounds ranging from genomics to machine learning, as well as wet-lab NGS technology developers with plenty of sequencing capacity. Beyond our group, you will collaborate closely with scientists in Regeneron Genetic Medicines and other departments to create genetic therapies in a wide range of disease areas, including hemophilia, lysosomal storage disorders, metabolic diseases, and hearing loss, that directly impact the lives of patients. As a Sr. Scientist, Bioinformatics, a day might include the following: • Developing algorithms using concepts in transcriptional regulation, synthetic biology, and machine learning to design new promoters in AAV payloads for cell type- and tissue-targeted expression. • Leading computational biology efforts in genetic medicines by analyzing RNA-seq data to understand drug mechanism, efficacy, biodistribution, and immunological response. • Building tools to characterize RNA transcripts using long-read sequencing. • Discovering new nucleic acid modifying enzymes by mining metagenomic datasets. • Collaborating extensively with wet-lab biologists to design the best experiments and NGS readouts. • Contributing to regulatory submissions. • Publishing and presenting novel findings in patents, conferences, and peer-reviewed journals. This job might be for you if you: • Want to contribute to the advancement and design of next generation genetic therapies and help shape computational tools used by a rapidly growing part of the company. • Have a strong computational background and enjoy creating new methods. • Like working at the interface between computation and experiments. • Like diving deep into data, including analyzing raw NGS reads. • Have a curious mindset, pay strong attention to detail, and challenge conventional wisdom. • Can effectively communicate with collaborators from various backgrounds and value teamwork. • Want opportunities to showcase and publish your work. To be considered for this role, you must have a PhD degree in Computational Biology, Systems Biology, Quantitative Biology, Bioinformatics, Computer Science, Applied Mathematics, Bioengineering, or related quantitative fields. You must also have experience conducting bioinformatics analysis at either the gene or sequence level, have experience with developing new computational methods, and have a strong background (3+ years) in R and/or Python. Previous experience or familiarity with NGS technologies and experimental wet-lab molecular biology is highly desirable. Familiarity with a Linux environment, shell scripting, and high-performance computing clusters is a plus. Experience with machine learning on biological problems is also highly valued. #LI-hybrid #RGM Does this sound like you? Apply now to take your first steps toward living the Regeneron Way! We have an inclusive and diverse culture that provides comprehensive benefits including health and wellness programs, fitness centers and equity awards, annual bonuses, and paid time off for eligible employees at all levels! Regeneron is an equal opportunity employer and all qualified applicants will receive consideration for employment without regard to race, color, religion or belief (or lack thereof), sex, nationality, national or ethnic origin, civil status, age, citizenship status, membership of the Traveler community, sexual orientation, disability, genetic information, familial status, marital or registered civil partnership status, pregnancy or parental status, gender identity, gender reassignment, military or veteran status, or any other protected characteristic in accordance with applicable laws and regulations. We will ensure that individuals with disabilities are provided reasonable accommodations to participate in the job application process. Please contact us to discuss any accommodations you think you may need. The salary ranges provided are shown in accordance with U.S. law and apply to U.S. based positions, where the hired candidate will be located in the U.S. If you are outside the U.S, please speak with your recruiter about salaries and benefits in your location. Salary Range (annually) $103,600.00 - $169,000.00
Senior Bioinformatics Scientist
We are looking for a Senior Bioinformatics Scientist to join a dynamic team located in Massachusetts. In this role, you will be responsible for advancing RNA-targeting drug discovery using computational tools... • Developing algorithms, software packages, and analysis pipelines for various omics data. • Analyzing and integrating diverse omics data sources to characterize RNA-targeting molecules. • Designing and implementing novel analytic methods and tools for high-throughput screening NGS data. • Providing computational support throughout preclinical drug discovery. • Collaborating with various teams across the organization. • Managing project timelines and vendor relationships. Your primary duties will include: Qualifications: • Ph.D. in Bioinformatics, Computational Biology, Computer Science, or a related field • Proficiency in programming languages like Python, R, Perl, Bash, and expertise in statistical analysis. • Proficiency in tasks such as differential splicing, differential gene expression, pathway enrichment analyses, and RNA-seq transcriptome assembly. • Knowledge of alternative splicing regulation in diseases. • Experience in mining multi-omics data with machine learning techniques (e.g., clustering, classification) is a plus
Bioinformatician I (Dr. Hasson's Lab) - Oncological Sciences
Strength Through Diversity Ground breaking science. Advancing medicine. Healing made personal... We are seeking an Associate Bioinformatician for cancer research position at the TCI newly established Bioinformatics for Next Generation Sequencing core facility (BiNGS). The mission of BiNGS is to enhance scholarship and facilitate research in the TCI community by providing access to state-of-the-art bioinformatics analysis, and training. The BiNGS stuff support a broad range of bioinformatics analyses for multiple applications spanning genomics, transcriptomics and epigenomics research, through standard and custom analysis, data management, bioinformatics tools development, access to biocomputing resources, and advanced computational training in data analysis. We are focused on delivering a comprehensive, rapid and user-friendly service. We are seeking a highly motivated Bioinformatics Scientist who wants the opportunity to significantly impact the growth and success of our cancer research programs, the Bioinformatics core and the service we provide to the TCI investigators. The candidate will work closely with TCI investigators to facilitate and enhance the processing of their projects. Commitment to accuracy, high attention-to-detail, and ability to work independently are critical competencies for the role. Roles & Responsibilities: • Execute computational analysis for scRNA-seq, RNA-seq, ChIP-seq, Cut&Run, ATAC-seq and HiC/Hi-ChIP, using existing standard analysis pipelines. • Integrate data from publically available resources (e.g. ENCODE, PCAWG, TCGA, ICGC and GTEx). • Provide analyses and visualization for presentations and publications. • Participate in development of new software tools to process, analyze and visualize high-throughput multidimensional sequencing data. • Manage the core online database and interactive tools on local HPC and commercially available clouds preferably Amazon Web Services. • Tracking and reporting of ongoing projects. • Provide bioinformatic support and training to TCI investigators. Requirements: • Education: B.S. in Biological Sciences, Bioinformatics, Computer Sciences, Statistics or related discipline. M.S. in related field preferred. • Proven experience in analyzing and integrating scRNA-seq and bulk RNA-seq data and more broadly; genomics, transcriptomics and epigenomics data sets in the context of cancer. • Proven experience with Python, Perl, R and Unix. Additional experience with standard genomics tools for high-throughput sequencing data analysis (e.g. Bowtie2, deepTools, Samtools, and the UCSC genome browser). Experience with markup languages such as HTML is preferred. • Experience in batch HPC cluster environment with a parallel file system. • Proven ability to research, analyze, recommend, communicate, and implement solutions. • Good understanding of genomics, cancer, chromatin biology, and technologies such as qPCR and next-generation sequencing. • Must be able to work as an individual while part of a small team. Strength Through Diversity The Mount Sinai Health System believes that diversity, equity and inclusion are drivers for excellence. We share a common devotion to delivering exceptional patient care. Yet we're as diverse as the city we call home- culturally, ethically, in outlook and lifestyle. When you join us, you become a part of Mount Sinai's unrivaled record of achievement, education, and advancement as we revolutionize medicine together and participate actively as a leader within the Mount Sinai Health System by: • Serving as the primary resource management representative of the Mount Sinai leadership teams, committees, etc., and acting as the primary executive leader interface between Mount Sinai and key executives from the health systems' vendors and partners. • Engaging with relevant thought leaders and policy-makers at the federal and state levels, and representing the Health System as assigned. • Using a lens of equity in establishing and promoting policies and procedures and providing opportunities for all to thrive. • Confronting racist, sexist or other inappropriate behavior and challenges exclusionary organizational practices and serving as a role model to promote anti-racist behaviors. • Inspiring and fostering an environment of anti-racist behaviors among and between departments and co-workers. We work hard to acquire and retain the best people, and to create a welcoming, nurturing work environment where you can develop professionally. We share the belief that all employees, regardless of job title or expertise, can make an impact on quality patient care. Explore more about this opportunity and how you can help us write a new chapter in our story! Who We Are Over 42,000 employees strong, the mission of the Mount Sinai Health System is to provide compassionate patient care with seamless coordination and to advance medicine through unrivaled education, research, and outreach in the many diverse communities we serve. Formed in September 2013, The Mount Sinai Health System combines the excellence of the Icahn School of Medicine at Mount Sinai with seven premier hospital campuses, including Mount Sinai Beth Israel, Mount Sinai Beth Israel Brooklyn, The Mount Sinai Hospital, Mount Sinai Queens, Mount Sinai West (formerly Mount Sinai Roosevelt), Mount Sinai Morningside (formerly Mount Sinai St. Luke's), and New York Eye and Ear Infirmary of Mount Sinai. The Mount Sinai Health System is an equal opportunity employer. We comply with applicable Federal civil rights laws and does not discriminate, exclude, or treat people differently on the basis of race, color, national origin, age, religion, disability, sex, sexual orientation, gender identity, or gender expression. EOE Minorities/Women/Disabled/Veterans Compensation The Mount Sinai Health System (MSHS) provides a salary range to comply with the New York City Law on Salary Transparency in Job Advertisements. The salary range for the role is $58,661.00 - $82,400.00 Annually. Actual salaries depend on a variety of factors, including experience, education, and hospital need. The salary range or contractual rate listed does not include bonuses/incentive, differential pay or other forms of compensation or benefits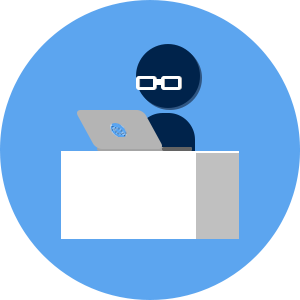 Senior Genome Bioinformatics Analyst/Genome Bioinformatics...
UPMC Magee-Womens Hospital is hiring a full-time Senior Genome Bioinformatics Analyst or Genome Bioinformatics Analyst to join the Genomics laboratory team! This will be a remote position. Applicants will be placed into the appropriate job title and salary based on their individual experience and education. The Genome Bioinformatics Analyst's salary starts at $27.38/hour... The Senior Genome Bioinformatics Analyst works independently to curate disease, gene and variant knowledge including variant interpretation, reporting and consultation with laboratory staff, physicians and genetic counselors. The Senior Genome Bioinformatics Analyst oversees clinical genomic test development and validation, maintenance of data analysis pipelines, monitoring of quality metrics, the analysis of large genomic datasets, and the training of junior analysts and trainees to serve as future health care providers in genetic and genomic medicine. This position is ideal for a post-doctoral candidate with prior experience in clinical genomics and molecular diagnostics. Responsibilities: • Curates disease, gene, and variant knowledge. Helps implement curated knowledge, resources, and workflows into clinical operations. • Works collaboratively with technical, Bioinformatics, and clinical sign-out teams to enhance workflow efficiency and robustness. • Oversees validation efforts of more complex laboratory tests and research projects. Evaluates novel platforms and techniques in DNA sequencing, genotyping, and copy-number variation in order to assess suitability for diagnostic application. • Trains junior analysts and incoming fellows/residents. • Responsible for CAP compliance and documentation related to analysis and interpretation of genomic variants. Work with Bioinformatics team for CAP compliance and documentation of NGS bioinformatics analysis pipelines. • In consultation with laboratory staff, physicians and genetic counselors, participates in the review of patient results and develops interpretations for clinical reports. • Maintains data analysis pipelines to monitor quality metrics, analyzes data sets, trend metrics over time, and actively recommends quality improvement initiatives that support robust clinical genomic sequencing initiatives. • Designs and executes clinical validation studies to assess diagnostic test performance
Bioinformatics Programmer 2 - 125140
Payroll Title: BIOINFORMATICS PROGR 2 Department: Sanford Stem Cell Institute Hiring Pay Scale... $30.00 - $49.35 / HR. Worksite: La Jolla Appointment Type: Career Appointment Percent: 100% Union: Uncovered Total Openings: 1 Work Schedule: Days, 8 hrs/day, Monday-Friday #125140 Bioinformatics Programmer 2 Filing Deadline: Fri 9/22/2023 Apply Now UC San Diego values equity, diversity, and inclusion. If you are interested in being part of our team, possess the needed licensure and certifications, and feel that you have most of the qualifications and/or transferable skills for a job opening, we strongly encourage you to apply. For the safety and well-being of the entire university community, the University of California requires, with few exceptions, that all students, faculty and staff be vaccinated against the COVID-19 virus and influenza before they will be allowed on campus or in a facility or office. For more information visit: Flu Vaccine Mandate / COVID Vaccine Policy UCSD Layoff from Career Appointment: Apply by 09/12/2023 for consideration with preference for rehire. All layoff applicants should contact their Employment Advisor. Special Selection Applicants: Apply by 09/22/2023. Eligible Special Selection clients should contact their Disability Counselor for assistance. DESCRIPTION In 2022, businessman and philanthropist T. Denny Sanford committed $150 million to the creation of the Sanford Stem Cell Institute at UC San Diego. This gift combines current infrastructure with new Centers intended to leverage the advantages of space-based science, including expansion and, in some ways, quite literally launch stem cell research and regenerative medicine at UC San Diego into new spaces, endeavors, and training of future stem cell scientists. Sanford Stem Cell Institute provides essential physical and human resources needed to leverage stem cell research currently being conducted at UC San Diego. Due to the complexity of regenerative medicine projects and substantial institutional investment, daily Sanford Stem Cell Institute personnel work with all 9 Vice Chancellor areas: Academic Affairs; Research Affairs; Equality, Diversity, and Inclusion; Student Affairs; Marine Sciences; Health Sciences; Health System; Chief Financial Officer; Advancement; Resource Management and Planning. As part of UC San Diego, Sanford Stem Cell Institute motivates University-wide change, sustainability, and partnership, focusing on creating the structure under which various innovative regenerative medicine units and initiatives are developed. The new UC San Diego Sanford Stem Cell Institute builds upon a $100 million gift in 2013 from T. Denny Sanford that established UC San Diego as a leader in developing and delivering the therapeutic promise of human stem cells - special cells with the ability to develop into many different cell types and which, when modified and repurposed, have the potential to treat, remedy or cure a vast array of conditions and diseases. The new UC San Diego Sanford Stem Cell Institute includes six (6) stem cell Centers led by Center Directors and Co-Directors. • Sanford Integrated Space Stem Cell Orbital Research (ISSCOR) Center, for stem cell research that will be conducted in a laboratory bay located aboard the International Space Station currently in low-Earth orbit. • Sanford Stem Cell Fitness and Space Medicine Center, which conducts in-depth space fitness and orbital medicine that can benefit both astronauts and people living on Earth. • Sanford Stem Cell Innovation Center, which will support regenerative medicine company development, including contract research in low-Earth orbit. • Sanford Stem Cell Discovery Center, which conducts basic and translational stem cell research. • Sanford Advanced Therapy Center, which provides fundamental tools and services to move basic research findings to next stages, such as early phase trials. • Sanford Stem Cell Clinical Center, which conducts research to accelerate relevant drug and therapy development in regenerative medicine, including clinical trials. The Stem Cell Innovation Center (SCIC) is dedicated to pioneering advancements at the nexus of genomics, stem cell biology, and cutting- edge technologies, with a mission to expedite the translation of scientific insights into tangible therapies. Our vision encompasses a profound commitment to addressing paramount healthcare challenges, particularly in the domains of aging-related afflictions, cancer, and neurodegeneration. By propelling the frontiers of genomic technologies, harnessing the potential of stem cell models, accelerating translational impact, synergizing artificial intelligence with novel genomic modalities, and targeting critical health frontiers, we strive to redefine the landscape of medical innovation, ushering in a new era of transformative healthcare and tangible patient outcomes. Under the guidance of the Center's Director, the incumbent will play a pivotal role in enhancing developmental analysis tools for subcellular spatial transcriptomics data, works independently to advance the capabilities of these tools through the creation of innovative algorithms and pipelines. In addition to mastery of experimental procedures for generating spatial transcriptomics data, this role involves spearheading collaborative efforts with researchers utilizing a variety of spatial technologies (Nanostring, 10x Genomics, Vizgen, Resolve Biosciences, etc.). The incumbent will significantly contribute to the advancement of Bento, a Python toolkit designed to enhance subcellular spatial transcriptomics data analysis. The incumbent's role will encompass implementing algorithmic and machine learning based solutions to categorize cells based on RNA localization patterns, developing novel subcellular RNA colocalization analysis pipelines for insights into inter-RNA dynamics, and rigorously validating models and analysis tools using MERFISH, seqFISH, Xenium, Molecular Cartography, and CosMx data. The incumbent will also work on the design of a robust neuron instance segmentation tool called Mosaic, addressing challenges of intersecting neuron paths in 2D microscopy images. This includes developing an advanced pipeline for image reduction, pixel network modeling, and objective function optimization to achieve instance segmentation on neuronal imaging data. In the wet lab, the candidate will contribute to refining experimental spatial transcriptomic procedures including neuron stem cell culturing and in-house MERFISH protocols. These responsibilities will require optimizing iPSC culturing techniques of motor neurons for robust neuron cultures, applying variations of cutting-edge spatial transcriptomics techniques, and programming robotics to automate microscopy and microfluidics. MINIMUM QUALIFICATIONS • Six years of related experience, education/training, OR an Bachelor's degree in related area plus two years of related experience/training. • Working knowledge of bioinformatics methods and data structures. Working knowledge of analyzing next and third generations sequencing data, single cell genomics data, and spatial omics data • Working knowledge of applications programming and web development. Working knowledge of common packages Required used to manipulate and analyze bioinformatics data. Proficient in one or more of common scripting languages for bioinformatics data analysis: R, Python, Perl. • Working knowledge of databases. Working knowledge of bioinformatic methods, databases, data structures, algorithm development, and machine learning techniques. • Working project management skills. Skill to organize time, set priorities, meet established deadlines, and recognize Required new problems with constantly changing priorities and frequent interruptions. Skill to use independent judgment and tomake decisions and solve complex problems with minimal supervision. • Working knowledge of modern biology and applicable field of research. Theoretical knowledge of RNA Biology, Stem Cell Biology, Neurology, Bioinformatics, Bioengineering, or related fields. Proven ability to communicate with researchers in order to analyze biological data. • Interpersonal skills in order to work with both technical and non-technical personnel at various levels in the organization. Ability to collaborate on multiple small and large scale projects atvarious dynamic levels of commitment. • Ability to communicate technical information in a clear and concise manner. Ability to record scientific data in a well- organized Benchling lab notebook. Ability to keep accurate records of experimental procedures and results, to discuss and interpret them, and to prepare relevant oral and written presentations. • Self motivated, able to learn quickly, meet deadlines and demonstrate problem solving skills. • Working knowledge of application and data security concepts. PREFERRED QUALIFICATIONS • Master's Degree in biological science, computational biology, or bioinformatics with one (1) or more years of relevant experience is a plus. • Experience in computer science, bioengineering, microscopy, and robotic programming. • Outstanding organizational acumen, adept time management, effective communication skills, and a strong penchant for continuous learning and growth. SPECIAL CONDITIONS • Employment is subject to a criminal background check. • Occasional holidays, weekends, evenings, nights, and on-call may be required. Pay Transparency Act Annual Full Pay Range: $59,700 - $124,300 (will be prorated if the appointment percentage is less than 100%) Hourly Equivalent: $28.59 - $59.53 Factors in determining the appropriate compensation for a role include experience, skills, knowledge, abilities, education, licensure and certifications, and other business and organizational needs. The Hiring Pay Scale referenced in the job posting is the budgeted salary or hourly range that the University reasonably expects to pay for this position. The Annual Full Pay Range may be broader than what the University anticipates to pay for this position, based on internal equity, budget, and collective bargaining agreements (when applicable). Apply Now Job offer is contingent on successful engagement in the UC COVID-19 Vaccination program (fully vaccinated with documented proof or approved exception/deferral). If applicable, life-support certifications (BLS, NRP, ACLS, etc.) must include hands-on practice and in-person skills assessment; online-only certification is not acceptable. UC San Diego Health Sciences is comprised of our School of Medicine, Skaggs School of Pharmacy and Pharmaceutical Sciences, The Herbert Wertheim School of Public Health and Human Longevity Science, and our Student Health and Well-Being Department. We have long been at the forefront of translational - or "bench-to-bedside" - research, transforming patient care through discovery and innovation leading to new drugs and technologies. Translational research is carried out every day in the hundreds of clinical trials of promising new therapies offered through UC San Diego Health, and in the drive of our researchers and clinician-scientists who are committed to having a significant impact on patient care. We invite you to join our team! Applications/Resumes are accepted for current job openings only. For full consideration on any job, applications must be received prior to the initial closing date. If a job has an extended deadline, applications/resumes will be considered during the extension period; however, a job may be filled before the extended date is reached. To foster the best possible working and learning environment, UC San Diego strives to cultivate a rich and diverse environment, inclusive and supportive of all students, faculty, staff and visitors. For more information, please visit UC San Diego Principles of Community. UC San Diego Health is an Equal Opportunity/Affirmative Action Employer. All qualified applicants will receive consideration for employment without regard to race, color, religion, sex, national origin, disability, age, protected veteran status, gender identity or sexual orientation. For the complete University of California nondiscrimination and affirmative action policy see: http://www-hr.ucsd.edu/saa/nondiscr.html UC San Diego is a smoke and tobacco free environment. Please visit smokefree.ucsd.edu for more information. UC San Diego Health maintains a marijuana and drug free environment. Employees may be subject to drug screening
Part-time Bioinformatics Analyst
• Job Type: Officer of Administration • Bargaining Unit: • Regular/Temporary: Regular... • End Date if Temporary: • Hours Per Week: 20 • Standard Work Schedule: • Building: • Salary Range: $35,000 - $35,000 The salary of the finalist selected for this role will be set based on a variety of factors, including but not limited to departmental budgets, qualifications, experience, education, licenses, specialty, and training. The above hiring range represents the University's good faith and reasonable estimate of the range of possible compensation at the time of posting. Position Summary The Department of Systems Biology at Columbia University Irving Medical Center is seeking to hire a part-time Bioinformatics Analyst to work in Dr. Yufeng Shen's lab. The Bioinformatics Analyst will participate in analysis of large-scale genomic data in genetic studies of human conditions and diseases. Responsibilities • Participate in computational and statistical model development for predicting genetic effect of genomic variation. • Participate in computational analysis of large-scale genomic data to identify risk variants and genes in human conditions and diseases, such as autism and neurodevelopmental disorders. • Maintain and improve bioinformatics pipelines for genomic variants annotation. Minimum Qualifications • Bachelor's degree or equivalent in education and experience Preferred Qualifications • Bachelor's degree in Science or Engineering • At least one year of experience in projects with data science or machine learning as a core component • Proficient in Python, git, and modern data science frameworks Equal Opportunity Employer / Disability / Veteran Columbia University is committed to the hiring of qualified local residents