Bioinformatics Jobs
A job board made for computational biologists and those seeking their support
Work With The Bioinformatics CRO
The Bioinformatics CRO is a fully distributed contract research company that serves the computational biology needs of biotechnology companies, with a focus on genomics. We are expanding our valued network of highly skilled consultants, which spans all inhabitable continents and most areas of computational biology.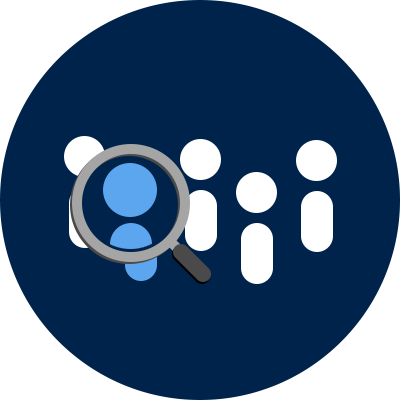 Let Us Do the Work
Contingency Recruitment Services
At The Bioinformatics CRO, we hope to assist biotech companies with all their computational biology needs. Whether you are looking for custom analyses or a new full-time hire, we can help. With our extensive talent network and field-specific expertise, we'll help you find the right bioinformatics job candidate. Get more from your recruitment and let us find your next hire.

Looking for Work?
Join our talent network to be contacted when relevant opportunities arise.

Looking to Hire?
Listings will stay active for 3 weeks. Please allow up to 2 business days for us to review and publish your job listing.
More Bioinformatics Jobs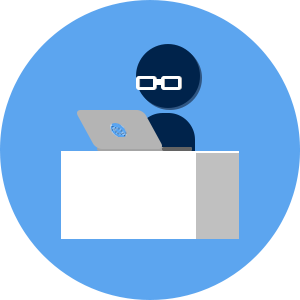 Bioinformatics Engineer
The Department of Medicine, Division of Cardiovascular Medicine at Stanford University is seeking a talented Bioinformatics Engineer to join the Bioinformatics Core (BIC) of the Molecular Transducers of Physical Activity Consortium (MoTrPAC). As part of this groundbreaking national research consortium, you will help unravel the molecular mechanisms underlying the benefits of physical activity... Under the supervision of co-PIs Dr. Euan Ashley and Dr. Matthew Wheeler, you will play a crucial role in shaping the future of personalized exercise science and public health. Dr. Euan Ashley's research interests focus on the application of genomics and other omics data to improve clinical care, with an emphasis on cardiovascular disease and personalized medicine. Dr. Matthew Wheeler's research centers on the integration of large-scale molecular and clinical data to understand the genetic basis of cardiovascular diseases and to develop novel therapeutic strategies. By joining our team, your proficiency in applying advanced statistical methodologies, such as multivariate analysis, machine learning, and Bayesian approaches, will be essential for uncovering novel insights and driving innovation in our research efforts. Your strong statistical background and expertise in analyzing large biological datasets. experience in handling diverse omics data will contribute significantly to our understanding of complex biological systems and the development of personalized medicine. You will also contribute to the analysis, execution, and development of pipelines and bioinformatic tools for various omics data generated within MoTrPAC. This innovative project integrates large volumes of clinical and densely time-sampled molecular data, pushing the boundaries of biomedical data analytics. Our portal (https://motrpac-data.org) will push the boundaries of biomedical data analytics to provide insight into the basic and translational science of exercise. Working alongside our multidisciplinary team, you will be at the forefront of understanding how physical activity preserves and improves health, ultimately making a lasting impact on human well-being. Responsibilities: As a Bioinformatics Engineer II, you will contribute to the analysis, execution, and development of pipelines and bioinformatic tools for various omics data generated within the MoTrPAC project. Your primary responsibilities will include: • Collaborate with a multidisciplinary team of scientists and engineers to analyze and interpret large-scale multi-omics data. • Develop and implement innovative bioinformatics tools and methods to further our understanding of molecular mechanisms underlying the effects of physical activity. • Prepare reports and presentations to communicate findings with the team and the larger scientific community. Qualifications: To be successful in this role, you should possess an advanced degree (Ph.D. or M.S.) in a field such as statistics, biomedical informatics, engineering, or computer science along with a minimum of two years of relevant professional experience. They should have expertise in the analysis, execution, and development of pipelines and bioinformatic tools for various omics data and be proficient in programming languages like Python and/or R, as well as Linux bash scripting. Familiarity with pipeline languages, container systems, code management platforms, and systems biology approaches for data integration is also essential. Candidates should demonstrate experience in large-scale data analysis, biological domain knowledge, bioinformatics, and software development team-based projects. Additionally, they should be willing to work in a highly collaborative environment, be able to adapt quickly, possess strong communication skills, and have the capacity to work independently. Why Join Us? • Work on a highly exciting and innovative multi-omics project with the potential to revolutionize our understanding of physical activity and health. • Be part of a world-class research team at Stanford University, led by Dr. Euan Ashley, a pioneer in personalized medicine. • Contribute to groundbreaking research with a significant impact on public health and the prevention of diseases. • Enjoy a collaborative and stimulating work environment at one of the top universities in the world. If you are a passionate and dedicated professional with the required qualifications and a strong interest in advancing scientific research, we encourage you to apply for this exciting opportunity. Join us in unraveling the mysteries of physical activity and making a lasting impact on human health. A complete application will include a cover letter. Duties include: • Prioritize and extract data from a variety of sources such as notes, survey results, medical reports, and laboratory data, and maintain its accuracy and completeness. • Determine additional data collection and reporting requirements. • Design and customize reports based upon data in the database. Oversee and monitor regulatory compliance for utilization of the data. • Use system reports and analyses to identify potentially problematic data, make corrections, and eliminate root cause for data problems or justify solutions to be implemented by others. • Create complex charts and databases, perform statistical analyses, and develop graphs and tables for publication and presentation. • Serve as a resource for non-routine inquiries such as requests for statistics or surveys. • Test prototype software and participate in approval and release process for new software. • Provide documentation based on audit and reporting criteria to investigators and research staff. The job duties listed are typical examples of work performed by positions in this job classification and are not designed to contain or be interpreted as a comprehensive inventory of all duties, tasks, and responsibilities. Specific duties and responsibilities may vary depending on department or program needs without changing the general nature and scope of the job or level of responsibility. Employees may also perform other duties as assigned. DESIRED QUALIFICATIONS: • Graduate degree that emphasizes statistics, biomedical informatics, engineering, and computer science are preferred. • Domain expertise in analysis and running pipelines and bioinformatic tools for at least one of the following 'omes: genomics, transcriptomics, metabolomics, ATAC-seq, proteomics. • Proficiency in Python and/or R and Linux bash scripting. • Experience with pipeline languages such as WDL, snakemake, and/or nextflow. • Proven track record of data and infrastructure management in an HPC (High-Performance Computing) cluster or cloud computing like Google Cloud Platform or AWS. • Experience with container systems such as setting up virtual machines and docker instances. • Experience and knowledge of code management such as GitHub. • Experience in systems biology approaches for data integration is a plus. • Experience in developing tools and statistical methods for large-scale data analysis is a plus. • Biological domain knowledge (exercise science is a plus). EDUCATION & EXPERIENCE (REQUIRED): • Bachelor's degree and three years of relevant experience or combination of education and relevant experience. Experience in a quantitative discipline such as economics, finance, statistics or engineering. KNOWLEDGE, SKILLS AND ABILITIES (REQUIRED): • Substantial experience with MS Office and analytical programs. • Excellent writing and analytical skills. • Ability to prioritize workload. PHYSICAL REQUIREMENTS: • Sitting in place at computer for long periods of time with extensive keyboarding/dexterity. • Occasionally use a telephone. • Rarely writing by hand. Consistent with its obligations under the law, the University will provide reasonable accommodation to any employee with a disability who requires accommodation to perform the essential functions of his or her job. WORKING CONDITIONS: • Some work may be performed in a laboratory or field setting. WORKING STANDARDS: • Interpersonal Skills: Demonstrates the ability to work well with Stanford colleagues and clients and with external organizations. • Promote Culture of Safety: Demonstrates commitment to personal responsibility and value for safety; communicates safety concerns; uses and promotes safe behaviors based on training and lessons learned. • Subject to and expected to comply with all applicable University policies and procedures, including but not limited to the personnel policies and other policies found in the University's Administrative Guide, http://adminguide.stanford.edu/. The expected pay range for this position is $84,000 to $126,000 per annum/hour. Stanford University provides pay ranges representing its good faith estimate of what the university reasonably expects to pay for a position. The pay offered to a selected candidate will be determined based on factors such as (but not limited to) the scope and responsibilities of the position, the qualifications of the selected candidate, departmental budget availability, internal equity, geographic location and external market pay for comparable jobs. Why Stanford is for You Imagine a world without search engines or social platforms. Consider lives saved through first-ever organ transplants and research to cure illnesses. Stanford University has revolutionized the way we live and enrich the world. Supporting this mission is our diverse and dedicated 17,000 staff. We seek talent driven to impact the future of our legacy. Our culture and unique perks empower you with: • Freedom to grow. We offer career development programs, tuition reimbursement, or audit a course. Join a TedTalk, film screening, or listen to a renowned author or global leader speak. • A caring culture. We provide superb retirement plans, generous time-off, and family care resources. • A healthier you. Climb our rock wall, or choose from hundreds of health or fitness classes at our world-class exercise facilities. We also provide excellent health care benefits. • Discovery and fun. Stroll through historic sculptures, trails, and museums. • Enviable resources. Enjoy free commuter programs, ridesharing incentives, discounts and more. Stanford is an equal employment opportunity and affirmative action employer. All qualified applicants will receive consideration for employment without regard to race, color, religion, sex, sexual orientation, gender identity, national origin, disability, protected veteran status, or any other characteristic protected by law
Bioinformatics Analyst
Description Expected Starting Salary Range: 27.60 - 35.28... SUBFUNCTION DEFINITION: Bioinformatics applies biology, computer science, data science, and statistics to analyze and interpret biological and clinical data. REPRESENTATIVE RESPONSIBILITIES • Curate genomic and biological data from scientific literature using computer readable ontologies and defined syntax including: gene expression, genes, transgenic and mutant lines, experimental, reagents, anatomy, genotype, phenotype, GO-CAMs (gene ontology) and models of human disease. • Metadata curation of transcriptomic and epigenetic high-throughput datasets. • Participate in genome annotation and gene nomenclature. • Contribute to ontology development. • Develop strategies to improve workflow, data curation, data display and website design. • Help identify and implement efficiencies. Maintain standard operating procedures. • Foster and maintain effective communications with the research community, other resources and institutions. • Co-author reports and publications and give presentations at national and international meetings and workshops. •Informatics Curates, annotates and organizes various types of biomedical data (e.g., genomic, clinical, imaging, sequencing) in various formats (e.g., flat files, relational and non-relational databases). Collects and records appropriate metadata. Ensures data are securely stored yet highly accessible to authorized users. •Data Analysis Executes pipelines for curating, processing and analyzing biomedical data of various types (e.g., genomic, clinical, imaging, sequencing). Utilizes existing software to support complex data management tasks (e.g., sequence alignment, variant calling, inter-sample comparison, patient matching/linkage). Utilizes web-based bioinformatics tools and public/proprietary relational databases. Follows standard operating procedures. Works in collaboration with both technology and scientific teams. •Requirements Gathering Interfaces with clinicians/researchers to collect requirements of basic to moderate complexity including user workflows. Contributes to problem-solving and solution evaluation. •Software Evaluation & Development Contributes to the evaluation and development of software solutions to support basic to moderately complex data workflows. Under general supervision, assists with implementation and testing efforts. Effectively communicates the status of all efforts to necessary parties. Utilizes project and time management skills to complete projects within specific timeframes. •Publication Contributes to analyses and publications. Generates reports and figures for publications. Assists with materials for publications and scientific meetings. Works closely with biostaticians on the production of publication and presentation materials. Qualifications EDUCATION/EXPERIENCE Required: •Bachelor of Science degree (MSc or PhD degree in biocuration and/or biomedical research preferred) • 0 - 2 years of work experience in a related job discipline Preferred: • Experience with genomics, developmental or cell biology research, particularly Xenopus. • Experience with data wrangling and programming languages such Perl, Python or R. • Experience working with ontologies, biocuration and/or biological knowledgebases. • Strong interpersonal and communication skills, including excellent written and spoken English. • Robust evidence of documentation for code and workflows. • Self-motivated with excellent time management skills. • Show ability to work in a team and independently. Cincinnati Children's is proud to be an Equal Opportunity Employer that values and treasures Diversity, Equity, and Inclusion. We are committed to creating an environment of dignity and respect for all our employees, patients, and families (EEO/AA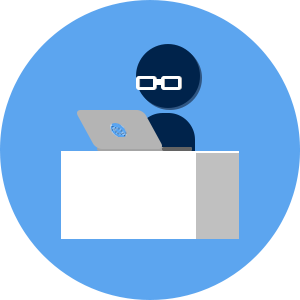 Bioinformatics Research Scientist
Overview We are seeking a talented, highly motivated Lead-Bioinformatics Analyst to facilitate and undertake next-generation sequencing (NGS) projects in the Department of Developmental Neurobiology (DNB). In this position, you will be a shared resource for research groups in DNB. You will have the opportunity to work with top scientists in the field, to work on novel and important research... projects, and to learn and use cutting-edge technologies. The three main focus areas for this position are developing new approaches/innovation, experimental support for the labs, and training DNB team members. This is a great opportunity for establishing one's bioinformatics career, gaining new skillsets, and making an impact in science. The successful recruit must have a deep understanding of NGS technologies, strong communication, problem-solving skills, and critical thinking. Experience in NGS data analysis is preferred. Proficiency with a programming language such as Python and/or R is preferred along with familiarity with the Linux command line. Candidates with experience in coordinating NGS research projects, teaching, and collaborations will be preferred. If you are passionate about genomics data, love science, and enjoy helping people, this is a great opportunity for you to grow and thrive. Apply now! Responsibilities As a Lead-Bioinformatic Analyst, you are responsible for independent analysis of biomedical data produced from a variety of NGS technologies, including RNA-seq, ChIP-seq, ATAC-seq, WGS/WES, and single cell RNA-seq. You will develop bioinformatics pipelines or use contemporary, advanced software packages for conducting data analysis of complex biomedical datasets. Other responsibilities include: • Work closely with experimental researchers to understand analytical needs, provide technical consultation, design analytical approaches, generate/provide analysis results and reports, and perform requested custom analyses. • Independently design and perform statistical analysis of results and interpret results. • Manage projects and coordinate other efforts related to data analysis and infrastructure. • Design and prepare materials for training lab scientists on software usage, quality control metrics of NGS data, and data analysis techniques. • Contribute to the evaluation and recommendation of new software tools to meet the growing needs of the research community at St. Jude. Minimum Education • Bachelor's degree in bioinformatics, cheminformatics, statistics/computer science (with a background in biological sciences or chemistry) or related field. • Master's degree or PhD preferred. Minimum Experience • Minimum Requirement: Bachelor's degree with 6+ years of relevant post-degree work in bioinformatics, cheminformatics, statistics/computer science (with a background in biological sciences or chemistry). • Experience Exception: Master's degree with 4+ years of relevant post-degree experience (OR) PhD with no experience. • Experience in at least one programming or scripting language and at least one statistical package, with R preferred. • End user support and training experience is required. • Experience with open source software development preferred. • Experience in development of algorithms, statistical methods or scientific software preferred. • Experience in next-generation sequence analysis or imaging analysis is preferred. • Experience in working with high-throughput data sets in a highly competitive environment is preferred. • Experience in working in a team project is preferred. • Cross training in biological sciences (e.g. genomics, genetics, transcriptomics and epigenetics) preferred • Scripting experience using a statistics package such as R, S-Plus or SAS preferred. Other Information St. Jude is an Equal Opportunity Employer No Search Firms: St. Jude Children's Research Hospital does not accept unsolicited assistance from search firms for employment opportunities. Please do not call or email. All resumes submitted by search firms to any employee or other representative at St. Jude via email, the internet or in any form and/or method without a valid written search agreement in place and approved by HR will result in no fee being paid in the event the candidate is hired by St. Jude. 50314
Bioinformatics Programmer I - 122294
Payroll Title: BIOINFORMATICS PROGR 1 Department: MEDICINE/Cardiology Hiring Pay Scale... $25.67 - $33.00 / Hour Worksite: Campus Appointment Type: Career Appointment Percent: 100% Union: Uncovered Total Openings: 1 Work Schedule: Days, 8 hrs/day, Mon - Fri #122294 Bioinformatics Programmer I Filing Deadline: Tue 8/15/2023 Apply Now UC San Diego values equity, diversity, and inclusion. If you are interested in being part of our team, possess the needed licensure and certifications, and feel that you have most of the qualifications and/or transferable skills for a job opening, we strongly encourage you to apply. For the safety and well-being of the entire university community, the University of California requires, with few exceptions, that all students, faculty and staff be vaccinated against the COVID-19 virus and influenza before they will be allowed on campus or in a facility or office. For more information visit: Flu Vaccine Mandate / COVID Vaccine Policy UCSD Layoff from Career Appointment: Apply by 03/28/2023 for consideration with preference for rehire. All layoff applicants should contact their Employment Advisor. Special Selection Applicants: Apply by 04/07/2023. Eligible Special Selection clients should contact their Disability Counselor for assistance. This position will remain open until a successful candidate has been identified. DESCRIPTION The Department of Medicine (DOM) is the largest department within the UCSD School of Medicine and is responsible for fulfilling the teaching, research, and clinical missions of the University of California, San Diego School of Medicine. The department employs approximately 500 salaried faculty, 168 academic appointees, 331 residents, fellow and postdocs and 479 staff personnel. Computational biologist. Resolves routine programming problems, applying established data processing algorithms to novel data. Works on issues and projects of limited scope. Follows standard programming procedures to analyze situations and data from which answers can be readily obtained. Maintains repositories of published code and answers outside user requests. Aids in the publications of research results, but will not be responsible for algorithm development. Proficiency in python, R, UNIX, and git version control systems required. AWS experience a plus, Understanding of major biological data types (genomic SNPs, single-cell RNA-seq expression, protein-protein interaction networks, ATAC-seq, Chip-seq) is required. Will design and develop bioinformatic programs to process genomics data. Responsible for lab computer and software maintenance and coordination with other computer facilities. Will independently perform cell culture experiments with human ES cells to investigate mesoderm and cardiovascular formation. Under direct supervision, applies professional bioinformatics concepts and computational procedures to complete small projects or portions of projects. Works on assignments of limited scope and complexity. Follows standard programming procedures to analyze situations and data from which answers can be readily obtained. MINIMUM QUALIFICATIONS • Four (4) years of related experience, education/training, OR a Bachelor's degree in biological science, computational / programming, or related area and /or equivalent experience/training. • Basic knowledge of bioinformatics methods and data structures. • Demonstrated experience collecting, processing, and analyzing genomics data. • Proven knowledge of applications programming and web development. • Experience with functional programming, the R class system (both S3 and new classes), the R packaging system, R methods and generic functions. Knowledge of Apache server on Linux, scripting and familiarity with Internet protocols. • Knowledge of modern biology and applicable field of research. Theoretical knowledge in molecular, cellular, or developmental biology. • Effective interpersonal skills in order to work with both technical and non-technical personnel at various levels in the organization. • Strong ability to communicate technical information in a clear and concise manner. • Basic knowledge of application and data security concepts. PREFERRED QUALIFICATIONS • Proficiency in python, UNIX, and git version control systems. • Knowledge relating to the design development, modification and implementation of software including object-oriented programming concepts. • Understanding of major biological data types (genomic SNPs, RNA-seq expression, protein-protein interaction networks.). SPECIAL CONDITIONS • Employment is subject to a criminal background check. Pay Transparency Act Annual Full Pay Range: $53,600 - $111,600 (will be prorated if the appointment percentage is less than 100%) Hourly Equivalent: $25.67 - $53.45 Factors in determining the appropriate compensation for a role include experience, skills, knowledge, abilities, education, licensure and certifications, and other business and organizational needs. The Hiring Pay Scale referenced in the job posting is the budgeted salary or hourly range that the University reasonably expects to pay for this position. The Annual Full Pay Range may be broader than what the University anticipates to pay for this position, based on internal equity, budget, and collective bargaining agreements (when applicable). Apply Now Job offer is contingent on successful engagement in the UC COVID-19 Vaccination program (fully vaccinated with documented proof or approved exception/deferral). If applicable, life-support certifications (BLS, NRP, ACLS, etc.) must include hands-on practice and in-person skills assessment; online-only certification is not acceptable. UC San Diego Health Sciences is comprised of our School of Medicine, Skaggs School of Pharmacy and Pharmaceutical Sciences, The Herbert Wertheim School of Public Health and Human Longevity Science, and our Student Health and Well-Being Department. We have long been at the forefront of translational - or "bench-to-bedside" - research, transforming patient care through discovery and innovation leading to new drugs and technologies. Translational research is carried out every day in the hundreds of clinical trials of promising new therapies offered through UC San Diego Health, and in the drive of our researchers and clinician-scientists who are committed to having a significant impact on patient care. We invite you to join our team! Applications/Resumes are accepted for current job openings only. For full consideration on any job, applications must be received prior to the initial closing date. If a job has an extended deadline, applications/resumes will be considered during the extension period; however, a job may be filled before the extended date is reached. To foster the best possible working and learning environment, UC San Diego strives to cultivate a rich and diverse environment, inclusive and supportive of all students, faculty, staff and visitors. For more information, please visit UC San Diego Principles of Community. UC San Diego Health is an Equal Opportunity/Affirmative Action Employer. All qualified applicants will receive consideration for employment without regard to race, color, religion, sex, national origin, disability, age, protected veteran status, gender identity or sexual orientation. For the complete University of California nondiscrimination and affirmative action policy see: http://www-hr.ucsd.edu/saa/nondiscr.html UC San Diego is a smoke and tobacco free environment. Please visit smokefree.ucsd.edu for more information. UC San Diego Health maintains a marijuana and drug free environment. Employees may be subject to drug screening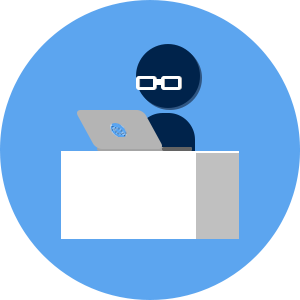 Bioinformatics Engineer
Description The Military & Veteran's Health Operation of Leidos is currently looking for a Bioinformatics Engineer to support biological research at the Biological Defense Research Directorate (BDRD) at the Naval Medical Research Center (NMRC) in Frederick, MD. The BDRD within NMRC facilitates biological research for the rapid detection of infectious diseases of global importance and the... enhancement of global disease surveillance for early pathogen detection and response. The Bioinformatics Engineer plays an important role in the quality control, assembly, annotation, and dissemination of microbial (bacterial and viral) genomes in a military medical research setting. While the primary task for the Bioinformatics Engineer is to assist in microbial genome assemblies and downstream analyses to a complete (polished genome) standard, they will also contribute to other tasks such as analysis of RNAseq data and bioinformatic pipeline development and testing. Primary Responsibilities The ideal candidate shall: • Manipulate and process raw sequencing data from in-house Next Generation Sequencing (NGS) platforms (MiSeq, NextSeq500, Ion S5, PacBio, MinION), microarrays, publicly accessible databases, and/or external collaborators. • Perform quality control, assembly, annotation, etc. • Integrate high-throughput data from multiple sequencing platforms. • Use a variety of bioinformatic tools and potentially develop new software applications to solve salient problems in the field of genomics. • Download, install, and benchmark open-source software packages from a variety of sources (GitHub, SourceForge, etc.). • Assist staff scientists in summarizing research data, preparing posters, and/or presenting results via conference presentations, scientific publications, or project reports. • Attend internal meetings and teleconferences as well as external meetings with collaborators and stakeholders when deemed appropriate. • Contribute to technical reports, presentations and manuscripts for publication. • Assist with appropriate training of other personnel. • Work is to be performed on a government installation. The normal work week is Monday - Friday 0800 to 1630. • Candidates may need to work evenings and weekends on very rare occasions. Basic Qualifications • Candidates must have completed a Bachelor's or Master's degree from an accredited US university, or international university of equivalent standard, in Bioinformatics, Computer Science (combined with experience or education in biology or bioinformatics), Computational Biology, Mathematics or a closely related area. • Candidates must have at least 2-4 years of hands-on experience in Bioinformatics. • Possess programming skills in languages such as JAVA, PERL, PYTHON, and statistical software such as R or R Studio. • Maintain a familiarity with next generation sequencing and microarrays. • Have excellent verbal and writing communications skills. • Be able to think independently and must have excellent problem-solving skills. • The candidate will be required to acquire, at a minimum, a SECRET classification access level. Preference will be given to a candidate who already has this clearance level. • Due to Federal contract requirements, US citizenship is required. • Strong background in genomics, bioinformatics computer science, bacterial or viral genetics, and/or computational biology. • Be able to perform under deadlines and in austere environments. • Must be able to sit extensive hours and lift 25 lbs. without assistance Preferred Qualifications • Experience in a military medical research laboratory is a plus. • Ability to work well independently with little to no supervision. Naval Health East - NHE Pay Range: Pay Range $63,050.00 - $97,000.00 - $130,950.00 The Leidos pay range for this job level is a general guideline only and not a guarantee of compensation or salary. Additional factors considered in extending an offer include (but are not limited to) responsibilities of the job, education, experience, knowledge, skills, and abilities, as well as internal equity, alignment with market data, applicable bargaining agreement (if any), or other law. #Featuredjob
Bioinformatics Scientist I
Bioinformatics Scientist I - Immunology The mission of the Allen Institute is to unlock the complexities of bioscience and advance our knowledge to improve human health. Using an open science, multi-scale, team-oriented approach, the Allen Institute focuses on accelerating foundational research, developing standards and models, and cultivating new ideas to make a broad, transformational impact... on science. The mission of the Allen Institute for Immunology is to advance the fundamental understanding of human immunology through the study of immune health and diseases where excessive or impaired immune responses drive pathological processes. The Institute will employ a multi-disciplinary team approach in collaboration with academic centers of human immunology to generate novel mechanistic insights into the immune synapse in health and in diseases such as autoimmunity or oncology. The Institute will simultaneously provide a foundational data set and tools for future immunological research as well as a novel collaboration portal for the broader scientific community. The Allen Institute for Immunology is seeking a Bioinformatics Scientist to manage projects in our research in oncology, autoimmunity, immune health, and/or infectious diseases. Reporting to the Director of Informatics & Computational Biology at the Allen Institute for Immunology, the ideal candidate is a self-motivated team player who can work closely with immunologists and bioinformaticians, is an expert in analyzing single-cell omics data in clinical or biological research and has a track record of discovering novel biological insights from omics data. The successful candidate will also have excellent communication skills that can represent our efforts to our stakeholders internally and in external forums. The Allen Institute believes that team science significantly benefits from the participation of diverse voices, experiences and backgrounds. High-quality science can only be produced when it includes different perspectives. We are committed to increasing diversity across every team and encourage people from all backgrounds to apply for this role. Essential Functions • Analyze clinical metadata and multi-modal omics data in clinical and biological research, including but not limited to: scRNA-seq, scATAC-seq, CITE-seq, TEA-seq, flow cytometry, and proteomics • Work closely with cross-functional teams to identify potential biomarkers and/or drug targets for disease of interest, either as an independent contributor or as a project leader • Write reports, research papers, patent applications, and other documents • Represent our efforts to our stakeholders internally and in external forums • Contribute to a rigorously scientific, cohesive and efficient team environment Note: Reasonable accommodations may be made to enable individuals with disabilities to perform the essential functions. This description reflects management's assignment of essential functions; it does not proscribe or restrict the tasks that may be assigned. Required Education And Experience • PhD in bioinformatics, biostatistics, computational biology, or closely related disciplines, or equivalent combination of degree and experience Preferred Education And Experience • Demonstrated experience in analyzing diverse omics data, including but not limited to: scRNA-seq, scATAC-seq, CITE-seq, TEA-seq, flow cytometry, and proteomics • A track record of discovering novel biological insights from omics data • Foundational knowledge of bioinformatics • Experience with R and/or Python • Strong publication record • Demonstrated experience/expertise in integrative multi-omics data analysis • Familiar with advanced statistical methods and machine learning for biomarker discovery • Good understanding of molecular biology and human immunology • Experience working in a cross disciplinary, team-based environment • Experience working with outside collaborators to achieve defined objectives • Experience with scientific leadership • Familiarity with cloud computing and/or Linux • Experience using Git or similar version control system • Excellent written and verbal communication skills and organizational skills • Good problem-solving skills, curious and eager to take new challenges • Able to work independently as well as in a collaborative high paced environment • The successful candidate must be self-motivated, a team player, attentive to details, and able to handle multiple projects simultaneously Work Environment • May enter laboratory environment - possible exposure to chemical, biological, or other hazardous substances. Physical Demands • Fine motor movements in fingers/hands to operate computers and other office equipment; repetitive motion with lab equipment Position Type/Expected Hours of Work • Occasional evening and weekend hours required • This role is currently able to work both remotely and onsite in a hybrid work environment. We are a Washington State employer, and the primary work location for all Allen Institute employees is 615 Westlake Ave N.; any remote work must be performed in Washington State. Travel • Attendance and participation in national and international conferences may be required Additional Comments • **Please note, this opportunity offersrelocation assistance** • **Please note, this opportunity offers work visa sponsorship** Annualized Salary Range • $80,233 - $112,355 * • Final salary depends on required education for the role, experience, and level of skills relevant to the role, along with work location, where applicable. Benefits Employees (and their families) are eligible to enroll in benefits per eligibility rules outline in the Allen Institute's Benefits Guide. These benefits include medical, dental, vision, and basic life insurance. Employees are also eligible to enroll in the Allen Institute's 401k plan. Paid time off is also available as outlined in the Allen Institutes Benefits Guide. Details on the Allen Institute's benefits offering are located at the following link to the Benefits Guide: https://alleninstitute.org/careers/benefits . It is the policy of the Allen Institute to provide equal employment opportunity (EEO) to all persons regardless of age, color, national origin, citizenship status, physical or mental disability, race, religion, creed, gender, sex, sexual orientation, gender identity and/or expression, genetic information, marital status, status with regard to public assistance, veteran status, or any other characteristic protected by federal, state or local law. In addition, the Allen Institute will provide reasonable accommodations for qualified individuals with disabilities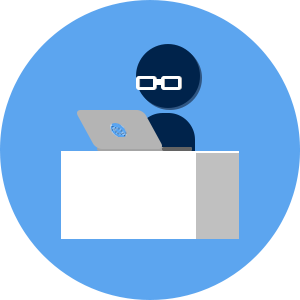 Postdoctoral Scientist - Jones Lab - Center for Bioinformatics and...
Principal Investigator, Michelle Jones, PhD, is looking for a Postdoctoral Scientist to join her lab! The Cedars-Sinai Center for Bioinformatics and Functional Genomics (CBFG) is an integrated, interdisciplinary research group established in 2016, with the common goal of developing end-to-end research workflows for genomic and high-throughput functional analysis of patient samples. Led by... director, Simon Gayther, PhD, the primary goals of the CBFG are to establish a research nexus that integrates leading-edge developments in computational sciences, next-generation genomics and epigenomics, and to use functional biology to improve our understanding of disease etiology applied to personalized health. To learn more, please visit Bioinformatics & Functional Genomics | Cedars-Sinai. Are you ready to be a part of breakthrough research? In this role, the Postdoctoral Scientist will be expected to work independently under the direction of Dr. Jones and in close cooperation, as well as consultation with other research staff, to drive research projects focused on generating and analyzing proteomic datasets including bulk, single-cell and spatial genomic data. The Postdoctoral Scientist will perform advanced bioinformatic analysis as well as laboratory research as needed focusing on the generation of next-generation sequence data from patient samples and disease models. he Postdoctoral Scientist will perform routine and complex laboratory procedures throughout training period. May develop, adapt, and implement new research techniques and protocols. Analyzes and interprets data. Primary Job Duties and Responsibilities: • May assist in the preparation of grant proposals and submissions for career development, but is not responsible for generating grant funds. • May participate in publications and presentations as author or co-author. • Designs and performs experiments. Will keep appropriate experimental records and documentation and analyze the results with the P.I. • Analyzes, interprets, summarizes and compiles data. • Operates and maintains equipment and instruments. Department-Specific Duties and Responsibilities: • Conduct computational and wet lab biologic research focused on proteomics. • Maintain detailed laboratory records of experiments and analyses. • Present research at internal meetings, institutional seminars and external conferences. • Provide training to junior team members and supervision, where appropriate. Education: • Doctorate Degree (MD, PhD, VMD, or DDS) in area directly related to field of research specialization required. Experience and Skills: • Works independently on research projects designed by a mentor (typically the PI) within the area of specialization. • Acquires thorough technical and theoretical knowledge of research project and objectives during one to five (1-5) year post-doctoral appointment. • Highly motivated with a proven track record of publications. • Demonstrated aptitude to perform experimental protocols and procedures, including detailed data collection and analysis. • Knowledge of safety standards, operation, and maintenance of specialized equipment. Working Title: Postdoctoral Scientist - Jones Lab - Center for Bioinformatics and Functional Genomics Department: BMS - Bioinfo & Func Genomics Business Entity: Cedars-Sinai Medical Center Job Category: Academic/Research Job Specialty: Postdoctoral Position Type: Part-time Shift Length: 8 hour shift Shift Type: Day Base Pay:$64,500.00 - $93,600.00
Data Scientist, Bioinformatics
Data Scientist, Bioinformatics Tome Biosciences specializes in programmable insertion of genes using CRISPR. Our technologies enable us to insert any genetic sequence, regardless of size, into any genome at any location. We are at the forefront of genomic medicine, using cell and genome engineering to deliver cures to patients. At Tome, we prioritize research and collaboration, and offer a... positive work culture, competitive compensation, and a flexible hybrid working environment. Tome is seeking a talented Bioinformatics Data Scientist to join our growing team and play a crucial role in the expansion of our platform. In this role, you will be responsible for developing innovative pipelines, analyzing omics data, and using data science tools to optimize and scale our operations. We value creativity, problem-solving ability, and adaptability, and are looking for someone who can thrive in this dynamic and constantly evolving field. As a Bioinformatics Data Scientist at Tome, you will have the opportunity to contribute to the design and evolution of our core libraries and platform. Responsibilities: • Manage and automate storing and integrating data into databases hosted in the Cloud. • Interpret omics data and create compelling graphical visualizations for presentations. • Collaborate with the team to contribute to the further development of computational infrastructure. • Help with the development of machine learning predictive models that inform future expansion of the guide RNA designs to optimize gene insertion efficacies. • Partner with the Genomics teams to develop experimental hypotheses and help design computational pipelines to analyze the outcomes. Required qualifications: • M.Sc. or Ph.D. in STEM disciplines. A strong analytical background is highly desired. • Basic knowledge in one or more programming languages is required. Our primary codebase is in Python. • Motivated and team oriented, with the ability to thrive in a multidisciplinary environment. • Excellent communication and presentation skills. Must be able to speak "biology" and "programming." • Must be able to think independently and work collaboratively. Preferred qualifications: • Experience with metagenomics data and handling and analyzing large multiomics datasets is a big plus. • Familiarity with development of machine learning models is a big plus (Tensorflow or Pytorch frameworks). • Experience working within a cloud computing environment (AWS). • Knowledge of SQL and data architecture engineering is a big plus. • Experience with very basic software development best practices (e.g., git). • Familiarity with Linux shell scripts and other coding languages such as R, JavaScript or Scala is a plus
Sr. Scientist I, Bioinformatics
The Toxin Innovation Group at AbbVie seeks a highly skilled and motivated bioinformatics scientist (Senior Scientist I, bioinformatics) focused on novel neurotoxin discovery research. The Senior Scientist will play an integral role in our research team, contributing to the generation, analysis and interpretation of genomic data to advance our understanding of various microbial neurotoxins and... their biotherapeutic applications. The ideal candidate will have a strong and established background in operating NGS platforms and utilizing various bioinformatics tools to process high-throughput sequencing data, which includes but is not limited to whole genome sequencing, RNA-seq, CHIP-seq, etc. He/She/They will have experience with employing advanced bioinformatics methods to identify and analyze genes, regulatory elements, and other functional elements within genomes. They will also have expertise applying data mining techniques to uncover hidden patterns and relationships within genomic data. The candidate will have a working knowledge of improving and developing new bioinformatics methods for data analysis, visualization, and interpretation of various types of omics data to solve biological problems. The candidate will be able to maintain the laboratory environment and data storage workflows in compliance with regulatory and company expectations. Experience managing multiple projects under restricted timelines is a plus. Key responsibilities: • Design, optimize, and execute library preparation protocols for a variety of Next-Generation Sequencing (NGS) platforms (e.g., Illumina, Oxford Nanopore Technologies) including DNA, RNA and other sample types. Operate and maintain NGS instruments, including sequencers and other associated equipment. Perform regular quality control checks to ensure accurate and reliable sequencing results. • Employ advanced bioinformatics tools and algorithms to process NGS data and generate meaningful biological insights to understand microbial genomes, ensuring quality control and accurate data presentation. • Identify and annotate genes, proteins, and non-coding regions within microbial genomes, focusing on potential functional elements and regulatory elements. • Conduct comparative genomics analysis and phylogenetic analysis to assess the conservation and diversity of novel biological functions across microbial species and strains. • Integrate genomic data with other omics data, such as transcriptomic and proteomics, to gain a comprehensive understanding of microbial systems. • Continuously develop and optimize bioinformatics algorithms and pipelines to efficiently mine and analyze large-scale omics datasets. • Collaborate effectively with interdisciplinary teams to integrate genomic findings into broader research projects. Job Qualifications (minimum requirements): • Proven hands-on experience with NGS library preparation and operation of NGS instruments. Experience with Illumina sequencing is required and familiarity with Oxford Nanopore sequencing is highly desirable. • Strong expertise in bioinformatics tools, databases and software for genomic data analysis, functional annotation, comparative genomics, and algorithm development. Proficiency in relevant programming languages (e.g., Python, R, Perl) and a Linux environment. • Strong skills with functional annotation and new functional property identification of microbial genomes. • In depth knowledge of high-throughput omics technologies such as metagenomics, gene expression transcriptomics, proteomics, metabolomics etc. • Preferred knowledge of new techniques and methodologies in the field of microbiology, molecular biology and microbial ecology. • Familiarity with statistical methods, data visualization and database management techniques for omics data. • Excellent problem-solving skills and ability to work independently and collaboratively. • A collaborative mindset and the ability to work effectively within interdisciplinary research teams. • Excellent written and verbal communication skills with the ability to convey complex scientific concepts to both technical and non-technical audiences. • A track record of scientific publications in peer-reviewed journals related to computational biology and genomics is advantageous. Education & Experience: · PhD in Bioinformatics, Computer Science, Biostatistics, Genomics or equivalent field with 0-4 years of related work experience; Master's Degree Science with 8+ years of related work; · Postdoctoral or industrial experience is preferred in biotech or pharma discovery research • The compensation range described below is the range of possible base pay compensation that the Company believes in good faith it will pay for this role at the time of this posting based on the job grade for this position. Individual compensation paid within this range will depend on many factors including geographic location, and we may ultimately pay more or less than the posted range. This range may be modified in the future. • We offer a comprehensive package of benefits including paid time off (vacation, holidays, sick), medical/dental/vision insurance and 401(k) to eligible employees. • This job is eligible to participate in our short-term incentive programs. Note: No amount of pay is considered to be wages or compensation until such amount is earned, vested, and determinable. The amount and availability of any bonus, commission, incentive, benefits, or any other form of compensation and benefits that are allocable to a particular employee remains in the Company's sole and absolute discretion unless and until paid and may be modified at the Company's sole and absolute discretion, consistent with applicable law. AbbVie is an equal opportunity employer including disability/vets. It is AbbVie's policy to employ qualified persons of the greatest ability without discrimination against any employee or applicant for employment because of race, color, religion, national origin, age, sex (including pregnancy), physical or mental disability, medical condition, genetic information, gender identity or expression, sexual orientation, marital status, status as a disabled veteran, recently separated veteran, Armed Forces service medal veteran or active duty wartime or campaign badge veteran or a person's relationship or association with a protected veteran, including spouses and other family members, or any other protected group status. We will take affirmative action to employ and advance in employment qualified minorities, women, individuals with a disability, disabled veterans, recently separated veterans, Armed Forces service medal veterans or active-duty wartime or campaign badge veterans. The Affirmative Action Plan is available for viewing in the Human Resources office during regular business hours
Senior Bioinformatics Scientist (Hybrid)
Job Description We are seeking a highly motivated bioinformatics scientist to join our global research team. The scientist will evaluate, develop, and optimize computational methods to analyze next-generation sequencing datasets in support of our drug discovery and development programs, and will produce bioinformatics pipelines that can be operated on high-performance computing clusters and in... the cloud. The scientist will collaborate with biologists and data analysts across diverse therapeutic areas, such as Oncology, Immunology, Infectious Diseases & Vaccines, Neuroscience, and Pharmacokinetics. Education Minimum Requirement: • M.S. in computational biology, bioinformatics, or a related field Required Experience and Skills: • Ph.D. plus at least one year of experience in bioinformatics, OR master's degree plus at least five years of experience in bioinformatics • Experience analyzing next-generation sequencing datasets, such as WGS, WES, RNA-seq, ChIP-seq, ATAC-seq, and single-cell applications • Experience developing and evaluating computational methods for common applications, such as alignment, assembly, variant detection, genome enrichment, and phylogenetics • Familiarity with common bioinformatics file formats (FASTA, FASTQ, BAM, VCF, etc.) • Proficiency in programming languages (e.g., Python, R, C++) in a Unix/Linux environment • Experience with a pipeline scripting language such as Nextflow • Experience with high-performance Linux clusters and cloud computing • Experience leveraging online resources (software manuals, GitHub, Stack Overflow) to troubleshoot • A proven track record of scientific publications • Excellent interpersonal and team skills • Excellent oral and written communication skills in English Preferred Skills: • Experience in applying and optimizing machine learning tools • Experience with containers (Docker, Singularity) NOTICE FOR INTERNAL APPLICANTS In accordance with Managers' Policy - Job Posting and Employee Placement, all employees subject to this policy are required to have a minimum of twelve (12) months of service in current position prior to applying for open positions. If you have been offered a separation benefits package, but have not yet reached your separation date and are offered a position within the salary and geographical parameters as set forth in the Summary Plan Description (SPD) of your separationpackage, then you are no longer eligible for your separation benefits package. To discuss in more detail, please contact your HRBP or Talent Acquisition Advisor. Employees working in roles that the Company determines require routine collaboration with external stakeholders, such as customer-facing commercial, or research-based roles, will be expected to comply not only with Company policy but also with policies established by such external stakeholders (for example, a requirement to be vaccinated against COVID-19 in order to access a facility or meet with stakeholders). Please understand that, as permitted by applicable law, if you have not been vaccinated against COVID-19 and an essential function of your job is to call on external stakeholders who require vaccination to enter their premises or engage in face-to-face meetings, then your employment may pose an undue burden to business operations, in which case you may not be offered employment, or your employment could be terminated. Please also note that, where permitted by applicable law, the Company reserves the right to require COVID-19 vaccinations for positions, such as in Global Employee Health, where the Company determines in its discretion that the nature of the role presents an increased risk of disease transmission. Current Employees apply HERE Current Contingent Workers apply HERE US and Puerto Rico Residents Only: Our company is committed to inclusion, ensuring that candidates can engage in a hiring process that exhibits their true capabilities. Please click here if you need an accommodation during the application or hiring process. For more information about personal rights under Equal Employment Opportunity, visit: EEOC Know Your Rights EEOC GINA Supplement​ Pay Transparency Nondiscrimination We are proud to be a company that embraces the value of bringing diverse, talented, and committed people together. The fastest way to breakthrough innovation is when diverse ideas come together in an inclusive environment. We encourage our colleagues to respectfully challenge one another's thinking and approach problems collectively. We are an equal opportunity employer, committed to fostering an inclusive and diverse workplace. U.S. Hybrid Work Model Effective September 5,2023 our U.S. Hybrid work model will be as follows: 1. Three total days on site per week: Tuesday and Wednesday – plus one additional day of choice based on what works best for organizations and/or teams. 2. Fridays will formally be a remote-working day unless business critical tasks require onsite presence. Under New York City, Colorado State, Washington State, and California State law, the Company is required to provide a reasonable estimate of the salary range for this job. Final determinations with respect to salary will take into account a number of factors, which may include, but not be limited to the primary work location and the chosen candidate's relevant skills, experience, and education. Expected salary range: $118,640.00 - $186,800.00 Available benefits include bonus eligibility, health care and other insurance benefits (for employee and family), retirement benefits, paid holidays, vacation, and sick days. For Washington State Jobs, a summary of benefits is listed here. Learn more about your rights, including under California, Colorado and other US State Acts Search Firm Representatives Please Read Carefully Merck & Co., Inc., Rahway, NJ, USA, also known as Merck Sharp & Dohme LLC, Rahway, NJ, USA, does not accept unsolicited assistance from search firms for employment opportunities. All CVs / resumes submitted by search firms to any employee at our company without a valid written search agreement in place for this position will be deemed the sole property of our company. No fee will be paid in the event a candidate is hired by our company as a result of an agency referral where no pre-existing agreement is in place. Where agency agreements are in place, introductions are position specific. Please, no phone calls or emails. Employee Status: Regular Relocation: No relocation VISA Sponsorship: No Travel Requirements: No Travel Required Flexible Work Arrangements: Hybrid Shift: 1st - Day Valid Driving License: No Hazardous Material(s): N/A Requisition ID:R253971