Bioinformatics Jobs
A job board made for computational biologists and those seeking their support
Work With The Bioinformatics CRO
The Bioinformatics CRO is a fully distributed contract research company that serves the computational biology needs of biotechnology companies, with a focus on genomics. We are expanding our valued network of highly skilled consultants, which spans all inhabitable continents and most areas of computational biology.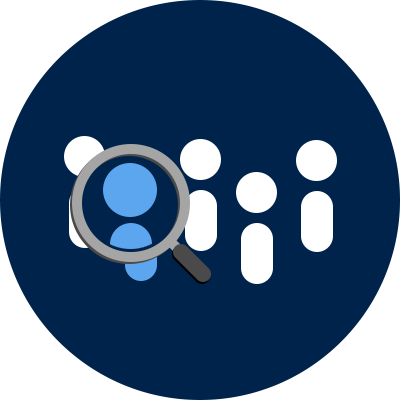 Let Us Do the Work
Contingency Recruitment Services
At The Bioinformatics CRO, we hope to assist biotech companies with all their computational biology needs. Whether you are looking for custom analyses or a new full-time hire, we can help. With our extensive talent network and field-specific expertise, we'll help you find the right bioinformatics job candidate. Get more from your recruitment and let us find your next hire.

Looking for Work?
Join our talent network to be contacted when relevant opportunities arise.

Looking to Hire?
Listings will stay active for 3 weeks. Please allow up to 2 business days for us to review and publish your job listing.
More Bioinformatics Jobs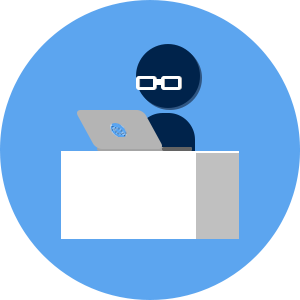 Bioinformatics Engineer
Description The Military & Veteran's Health Operation of Leidos is currently looking for a Bioinformatics Engineer to support biological research at the Biological Defense Research Directorate (BDRD) at the Naval Medical Research Center (NMRC) in Frederick, MD. The BDRD within NMRC facilitates biological research for the rapid detection of infectious diseases of global importance and the... enhancement of global disease surveillance for early pathogen detection and response. The Bioinformatics Engineer plays an important role in the quality control, assembly, annotation, and dissemination of microbial (bacterial and viral) genomes in a military medical research setting. While the primary task for the Bioinformatics Engineer is to assist in microbial genome assemblies and downstream analyses to a complete (polished genome) standard, they will also contribute to other tasks such as analysis of RNAseq data and bioinformatic pipeline development and testing. Primary Responsibilities The ideal candidate shall: • Manipulate and process raw sequencing data from in-house Next Generation Sequencing (NGS) platforms (MiSeq, NextSeq500, Ion S5, PacBio, MinION), microarrays, publicly accessible databases, and/or external collaborators. • Perform quality control, assembly, annotation, etc. • Integrate high-throughput data from multiple sequencing platforms. • Use a variety of bioinformatic tools and potentially develop new software applications to solve salient problems in the field of genomics. • Download, install, and benchmark open-source software packages from a variety of sources (GitHub, SourceForge, etc.). • Assist staff scientists in summarizing research data, preparing posters, and/or presenting results via conference presentations, scientific publications, or project reports. • Attend internal meetings and teleconferences as well as external meetings with collaborators and stakeholders when deemed appropriate. • Contribute to technical reports, presentations and manuscripts for publication. • Assist with appropriate training of other personnel. • Work is to be performed on a government installation. The normal work week is Monday - Friday 0800 to 1630. • Candidates may need to work evenings and weekends on very rare occasions. Basic Qualifications • Candidates must have completed a Bachelor's or Master's degree from an accredited US university, or international university of equivalent standard, in Bioinformatics, Computer Science (combined with experience or education in biology or bioinformatics), Computational Biology, Mathematics or a closely related area. • Candidates must have at least 2-4 years of hands-on experience in Bioinformatics. • Possess programming skills in languages such as JAVA, PERL, PYTHON, and statistical software such as R or R Studio. • Maintain a familiarity with next generation sequencing and microarrays. • Have excellent verbal and writing communications skills. • Be able to think independently and must have excellent problem-solving skills. • The candidate will be required to acquire, at a minimum, a SECRET classification access level. Preference will be given to a candidate who already has this clearance level. • Due to Federal contract requirements, US citizenship is required. • Strong background in genomics, bioinformatics computer science, bacterial or viral genetics, and/or computational biology. • Be able to perform under deadlines and in austere environments. • Must be able to sit extensive hours and lift 25 lbs. without assistance Preferred Qualifications • Experience in a military medical research laboratory is a plus. • Ability to work well independently with little to no supervision. Naval Health East - NHE Pay Range: Pay Range $63,050.00 - $97,000.00 - $130,950.00 The Leidos pay range for this job level is a general guideline only and not a guarantee of compensation or salary. Additional factors considered in extending an offer include (but are not limited to) responsibilities of the job, education, experience, knowledge, skills, and abilities, as well as internal equity, alignment with market data, applicable bargaining agreement (if any), or other law. #Featuredjob
Senior Bioinformatics Scientist l
Summary of Major Responsibilities: The Sr. Bioinformatics Scientist I, with input from senior scientists and leaders, works in collaboration with others on one or more projects which are complex in scope. The Sr. Research Scientist I participates in or leads planning of projects and analyses, and is often the bioinformatics lead responsible for the successful execution of the project. This... position involves independently making detailed observations, analyzing data, interpreting results, and providing insights into the next steps and direction of the project, as well as independently determining methods and procedures on new assignments or projects. Working in a team setting, the Sr. Bioinformatics Scientist I will be involved in Research and Development projects serving as a technical lead and/or a subject matter expert in exploring and researching new technologies, providing ideas and concepts to improve or develop processes, and/or establish methods and processes for product development towards development of diagnostic assay products. The Sr. Bioinformatics Scientist I will mentor and provide technical guidance to junior scientists in project teams. Essential Duties and Responsibilities: Conduct analyses within several product or technology areas and identify problems and discrepancies. Independently develop, plan, and analyze results of bench level experiments within several product or technology areas; effectively present and clearly communicate findings at data meetings, group meetings and project team meetings. Analyze research/experimental data, interpret the results, and provide insights into the next steps and the direction of the project. Independently develop methods and procedures for new assignments/study/experiments. Provide technical guidance to junior scientists in project teams. Manage bench-generated data and bioinformatics outputs within high performance computing (HPC) or cloud computing environment. Determine, utilize, and apply methods or technologies effectively and provide ideas for new techniques, when appropriate. Maintain knowledge of technological industry developments that could assist in completion of an assignment or aid in the development of new processes or procedures. Provide technical input and participate in decisions affecting project planning and experimental design. Prepare and provide information and data for scientific abstracts/conferences/project meetings/publication. Contribute to the intellectual property portfolio by implementing innovative and creative ideas to solve problems or improve on current methods. Generate, document, and communicate development plans for critical aspects of a project. Develop research plans and experimental outlines to write experimental protocols and perform laboratory experiments. Prepare detailed technical procedures, protocols, and reports. Evaluate impact of nonconforming data to product or process. Identify and address trends in study data. Prepare and approve written reports. Lead identification of areas for process improvements. Maintain lab notebook in a clear, complete, and consistent manner, following all legal, ISO, and QSR requirements. Prepare reports and documentation providing highly technical analysis or summarization of experimental results, outcomes, next steps, and the future direction of the project to functional leader, technical teams/groups, or project teams. Present experimental results and defend scientific ideas and findings at data meetings, group meetings, project team meetings and/or departmental meetings, lead meetings as subject matter expert. Demonstrate technical proficiency, scientific creativity and rigor, collaboration with others, and independent thought and ability to provide insights and defend scientific ideas. Work on problems of extremely complex scope in which analysis of data requires an evaluation of intangible variables. Exercise independent judgment in developing methods, techniques, and evaluation criteria for obtaining solutions. Work on assignments individually and with project team members as appropriate to meet department and project objectives. Work within project timeframes with successful outcomes on multiple projects and key responsibilities. Act as bioinformatics leader for one or more projects that are complex in scope. Act as subject matter expert in core team and/or cross-functional meetings. Exercise discretion and independent judgement within broadly defined practices and policies in: selecting methods, techniques and evaluation criteria for obtaining and interpreting results; analyzing data and presenting findings in a professional and knowledgeable manner. Promote an open, collaborative environment built on trust to foster positive teamwork. Plan and recommend activities that account for prioritization of organizational and department goals. Train, guide and mentor research associates and junior level scientists. Organize, present, and convey complex problems or issues. Communicate clearly and frequently with all levels of the organization; including team members, project team members (core and extended), functional managers, clinical lab, and other stakeholders. Create high quality presentations that effectively communicate and tie into a cohesive story, the project status, and/or experimental results. Apply strength in performing complex analyses and the ability to present data and recommendations to a variety of audiences throughout an organization. Apply qualitative and analytical skills with strong attention to detail. Ability to effectively work on several varied projects at one time, with frequent changing priorities. Demonstrate excellent analytical, problem solving and decision-making skills. Apply sound technical knowledge and ability gained through experience and/or learning. Apply previous knowledge and outcomes to new and valuable problems (able to make predictions based on a deep understanding of the fundamental nature of the inputs into a decision or action). Uphold company mission and values through accountability, innovation, integrity, quality, and teamwork. Support and comply with the company's Quality Management System policies and procedures. Maintain regular and reliable attendance. Ability to act with an inclusion mindset and model these behaviors for the organization. Ability to work on a mobile device, tablet, or in front of a computer screen and/or perform typing for approximately 90% of a typical working day. Ability to work on a computer and phone simultaneously. Ability to travel 5% of working time away from work location, may include overnight/weekend travel. Qualifications: Minimum Qualifications PhD in bioinformatics, computational biology, computer science, mathematics, or related field; or Master's degree in bioinformatics, computational biology, computer science, mathematics, or related field plus 4 years of experience in lieu of a PhD; or Bachelor's degree in bioinformatics, computational biology, computer science, mathematics, or related field plus 6 years of experience in lieu of PhD. 5+ years of industry or academia experience in bioinformatics. 3+ years of experience in medical device/IVD, biotech, life science or pharmaceutical industry. Extensive experience in Linux-based HPC or cloud computing environments and associated tools. Ability to write custom code in at least three programming or scripting languages. Technical expert in the area of molecular biology and/or biochemistry and/or next-generation sequencing (NGS) and genomics. Knowledge of product/assay research, design, or development. Working knowledge of statistical and mathematical methods in biology/genetics, including experience with statistical software, such as JMP or R. Basic computer skills to include Internet navigation, Email usage, and word processing. Proficient in Microsoft Office to include Excel and Word and PowerPoint. Demonstrated ability to perform the essential duties of the position with or without accommodation. Authorization to work in the United States without sponsorship. Preferred Qualifications 8+ years of experience in medical device/IVD, biotech, life science or pharmaceutical industry. Previous experience as a project lead for a team of scientists. 1+ years of direct people leadership and management experience. Previous industry experience in product development or technical support. Background containing a substantial amount of bioinformatics work including troubleshooting. Previous experience working in a molecular diagnostics/clinical laboratory setting. EEO Disclosure: We are an equal employment opportunity employer. All qualified applicants will receive consideration for employment without regard to age, color, creed, disability, gender identity, national origin, protected veteran status, race, religion, sex, sexual orientation, and any other status protected by applicable local, state, or federal law. Applicable portions of the Company's affirmative action program are available to any applicant or employee for inspection upon request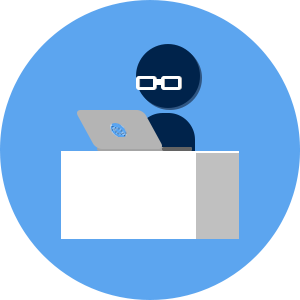 Senior Bioinformatics Research Scientist/Bioinformatic Research...
Overview The Center for Applied Bioinformatics (CAB) is looking for a highly motivated and creative individual to join our Genetics Group. As a Senior Bioinformatics Scientist/Bioinformatic Research Scientist (Statistical Genetics/Genetic Epidemiology), your responsibilities will include genotype-phenotype association, ancestry inference, QC and development/testing of analytic pipelines for... familial and population genetics projects. We are seeking candidates with expertise in identifying causal or susceptibility factors (including genetic, epigenetic and environmental factors) that increase disease risk or modify disease progression, treatment responsiveness, and survivorship. We have ongoing sequencing projects in pediatric cancer and neurological diseases. There are opportunities to work on ongoing GWAS and sequencing projects as well develop new projects in areas such as statistical methods for genetic studies. We are particularly interested in individuals with experience in any of the following : working with large public genomic databases, statistical and bioinformatic fine-mapping approaches, pathway analysis, predictive modeling. We are closely integrated with the Transcriptomics and Epigenetics Groups in the CAB, allowing for cross-training opportunities and collaboration. Additionally, we are supported by a Development and Operations team with computational expertise in transferring base developmental pipelines into streamline/high throughput pipelines. Our group works closely with investigators in St. Jude Children's Research Hospital Comprehensive Cancer Center, the first and only NCI designated cancer center devoted to children (https://www.stjude.org/research/comprehensive-cancer-center.html), in order to discover and understand the genetics and biology of pediatric cancers. Our projects extend to nonmalignant hematological disorders such as the Sickle Genome Project (http://sickle-cell.stjude.cloud/) and related blood disorders (https://www.stjude.org/treatment/disease/other-blood-disorders.html) and neurological diseases. We have close collaboration with the Department of Biostatistics (https://www.stjude.org/research/departments-divisions/biostatistics.html) for expanding methodological approaches. Applicants should have training in statistical genetics, genetic epidemiology, or bioinformatics with in-depth understanding of computational genomics and disease modeling tools, including association and rare variant methods. Experience with data assimilation across WGS, RNAseq, and ChIPSeq datasets is desirable. Should be familial with public genomics datasets such as 1000G, gnomAD, TopMed, dbGAP, GTXe Portal. Substantial skills in computer programming, including R or Python, are required. Java web development skills is desirable. Responsibilities • Assist with preparation of project reports, presentations, and manuscript of analysis results, including detailed description of statistical genetic methods • Participate in the development of operations and procedures for the collection, editing, verification and management of data. • Run existing routine pipelines for germline SNV/Indel and CNV rare variant pathogenicity classification Minimum Education • Bachelor's degree in bioinformatics, cheminformatics, statistics/computer science (with a background in biological sciences or chemistry) or related field. • Master's degree or PhD preferred. Minimum Experience Senior Bioinformatic Research Scientist • Minimum Requirement: Bachelor's degree with 7+ years of relevant post-degree work in bioinformatics, cheminformatics, statistics/computer science (with a background in biological sciences or chemistry). • Experience Exception: Master's degree with 5+ years of relevant post-degree experience (OR) PhD with 2+ years of relevant post-degree experience. • Significant experience in at least one programming or scripting language and at least one statistical package, with R preferred. Bioinformatic Research Scientist • Bachelor's degree with 4+ years of relevant post-degree work experience (OR) Master's degree with 2+ years of experience (OR) PhD with no work experience in relevant area (e.g., bioinformatics, cheminformatics, statistics/computer science with a background in biological sciences or chemistry). • Experience in at least one programming or scripting language and at least one statistical package, with R preferred. Other Information St. Jude is an Equal Opportunity Employer No Search Firms: St. Jude Children's Research Hospital does not accept unsolicited assistance from search firms for employment opportunities. Please do not call or email. All resumes submitted by search firms to any employee or other representative at St. Jude via email, the internet or in any form and/or method without a valid written search agreement in place and approved by HR will result in no fee being paid in the event the candidate is hired by St. Jude. 50318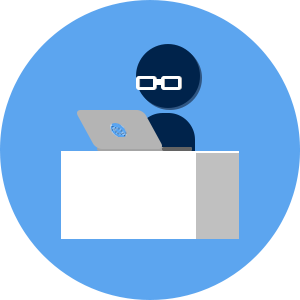 Bioinformatics Engineer
Stanford University is seeking a Bioinformatics Engineer to manage and analyze large amounts of information, typically technical or scientific in nature, independently with minimal supervision. About the Department of Pathology... Comprised of extraordinary faculty and staff, our mission is to improve the ability to diagnose, treat and understand the origin and manifestation of human disease, and to care for those who have or are at risk to develop disease. We accomplish this through our clinical services (in all fields of anatomic and clinical pathology, including molecular and genomic pathology, histocompatibility testing and transfusion medicine) and be research (which includes basic, translational and clinical research into the origins and manifestations of disease, including efforts to improve disease prediction and prevention as part of the goal of achieving precision medicine and health), and also by educating future leaders in pathology and related fields. Everything we do is to achieve the goals of providing the highest quality of clinical services to the patients for whom we passionately care, to advance our ability to understand, diagnose, monitor and ultimately to cure disease or to prevent or delay its occurrence, and to provide outstanding education and career development opportunities to those who share these goals. For more information about the department visit http://pathology.stanford.edu/ As an organization that receives federal funding, Stanford University has a COVID-19 vaccination requirement that will apply to all university employees, including those working remotely in the United States and applicable subcontractors. To learn more about COVID policies and guidelines for Stanford University Staff, please visit https://cardinalatwork.stanford.edu/working-stanford/covid-19/interim-policies/covid-19-surveillance-testing-policy. About GREGoR Stanford Site : GREGoR Stanford Site (GSS), is one of 6 sites in the National Institutes of Health (NIH)'s Genomics Research to Elucidate the Genetics of Rare disease (GREGoR) Consortium. The GSS (https://gregor.stanford.edu/) mission is to provide a platform for functional genomics research and validation to improve diagnosis in Mendelian disease through integrated analysis of multi-omics data. GSS is led by co-PIs Dr. Stephen Montgomery (Department of Pathology), Dr. Matthew Wheeler (Division of Cardiovascular Medicine) and Dr. Jon Bernstein (Division of Medical Genetics). At GSS, research participants who remain undiagnosed after exome sequencing will undergo short read and long read genome sequencing, transcriptome sequencing, methylation assays, metabolomics and/or lipidomics assays. State-of-the art computational algorithms and new methods will be applied and developed to prioritize the variants and genes. The data will be analyzed in a secure and scalable manner using a HIPAA compliant cloud platform like AnVIL and Google Cloud Platform (GCP). Novel causal variants and genes will be validated through state-of-the-art targeted approaches including massively parallel reporter assays, induced-pluripotent stem cell assays and CRISPR engineered cellular and mouse models. About the Position: We are seeking a highly talented and motivated Bioinformatics Engineer to support our GSS pipeline and data analysis team. Your role will focus on the development of pipelines and tools for comprehensive analysis of large amounts of molecular data generated by the GSS, with special emphasis on genomics, transcriptomics, and metabolomics datasets. You will also establish and support cloud infrastructure for storage and computation of the multi-omics data. Your ability to understand biological experiments, strong experience in the analysis of large-scale biological datasets, proficiency with programming languages and experience in high-performance computing environments or cloud will be a key resource in enabling high-quality data to flow through our systems to enable diagnosis and discovery of new disease-gene associations. A complete application will include CV (including GitHub account) and cover letter. Duties include: • Development of pipelines and tools for the comprehensive analysis of large amounts of multi-omics data being generated by the GSS. • Establish and maintain the cloud infrastructure for GSS on AnVIL and GCP. • Interact with GREGoR team members as well as external tool developers to implement new tools, algorithms, and updates. • Develop intuitive reports for molecular pipelines for tracking progress and quality metrics. • Track reports for problems with pipeline analysis and underlying data. • Extract relevant data from a variety of sources, including RESTful API services, databases and medical records. • Serve as a resource for bioinformatics inquiries from the clinical team members to access data or results from local cluster/cloud/external provider. • Work with stakeholders across the consortium to best understand data structures to model metadata schemas. • Mentorship to Junior Analysts with regards to primary analysis • Document and report as needed to fulfill grant and regulatory obligations. • - Other duties may also be assigned Due to the nature of the work, this position will be fully onsite. Desired Qualifications: • Graduate degree (Ph.D or M.S) that emphasizes bio/medical informatics, engineering, computer science and statistics are preferred. • Relevant work experience preferred, two or more years. • Domain expertise in analysis and running pipelines and bioinformatic tools for at least one of the following 'omes: genomics, transcriptomics, metabolomics, atac-seq, proteomics. • Proficiency in Python and/or R and Linux bash scripting. • Experience with pipeline languages like WDL or snakemake or nextflow. • Proven track record of data and infrastructure management in a HPC (High Performance Computing) cluster or cloud computing like Google Cloud Platform or AWS. • Experience with container systems such as setting up virtual machines and docker instances. • Experience and knowledge of code management such as github. • Experience in systems biology approaches for data integration is a plus • Experience in developing tools and statistical methods for large-scale data analysis is a plus. • Biological domain knowledge (rare disease) is a plus. • Experience on bioinformatics and/or software development team-based projects. • Willingness to work in a highly collaborative environment. Experience as part of large NIH consortiums is a plus. • Ability to quickly adapt and learn the latest tools and skills. • Strong communication skills (e.g., put together reports and presentations). • Ability to work independently (e.g., find papers relevant to the subject, assess methods, implement methods, and apply them to datasets to reproduce results). Education & Experience (REQUIRED): Bachelor's degree and three years of relevant experience or combination of education and relevant experience. Experience in a quantitative discipline such as economics, finance, statistics or engineering. Knowledge, Skills and Abilities (REQUIRED): • Substantial experience with MS Office and analytical programs. • Excellent writing and analytical skills. • Ability to prioritize workload. Physical Requirements*: • Sitting in place at computer for long periods of time with extensive keyboarding/dexterity. • Occasionally use a telephone. • Rarely writing by hand. • - Consistent with its obligations under the law, the University will provide reasonable accommodation to any employee with a disability who requires accommodation to perform the essential functions of his or her job. The expected pay range for this position is $102,160 to $125,054 per annum. Stanford University provides pay ranges representing its good faith estimate of what the university reasonably expects to pay for a position. The pay offered to a selected candidate will be determined based on factors such as (but not limited to) the scope and responsibilities of the position, the qualifications of the selected candidate, departmental budget availability, internal equity, geographic location and external market pay for comparable jobs
Bioinformatics Scientist
Position: Bioinformatics Scientist Location: Aptos CA, Hybrid, or Remote (remote workers must be located in US... Type: Full-time Desired start date: September 2023 Below is the pay range for this position that we reasonably expect to pay. Individual compensation is based on various factors including experience, education, skillset, and other relevant qualifications. This range is for the Bay Area, California location and may be adjusted to the labor market in other geographic areas. Anticipated Hiring Range: $112,500 - $125,000 The Opportunity: Ohalo Genetics is seeking a motivated Bioinformatics Scientist. The successful candidate is an advanced bioinformatician with knowledge of and interest in plant biotechnology. The candidate will develop custom bioinformatics tools and pipelines to identify genetic mutations in high-throughput genotyping screens. The candidate will also help manage a central database of company data, including design, data entry, data querying, and scientific data analysis. The candidate will also manage dry-lab resources such as private genome browsers. A cover letter and a portfolio (e.g. public GitHub repositories, personal website, publications) are required for application. Responsibilities: • Develop custom computational tools to identify genetic mutations in high throughput genotyping screens. • Process, organize, and analyze genomic resources across several plant species. • Maintain dry-lab tools (e.g. genome browsers) to be used as resources for the company. • Work across departments to assist with company-wide data entry, organization, query, and analysis. • Communicate key methods and findings to team members. • Train employees on data science, dry-lab, and bioinformatic best practices. Candidate Profile: • Masters or Ph.D. in bioinformatics or genomics. • Experience with plant genetics/genomics. • Understanding of/interest in plant biotechnology such as breeding, gene editing and genetic engineering. • Advanced Python scientific programming, data science, and software development skills. • Advanced SQL and relational database skills. • Advanced Linux command line skills. • Advanced experience with standard bioinformatics tools/pipelines, such as genome assembly, variant genotyping, and molecular phenotyping (e.g. gene expression quantification). • Some experience with web development including HTML, CSS, Javascript and frameworks such as Django or Flask. • Some experience with Google Cloud Platform, Amazon Web Services, and Containers. Compensation and Benefits • Competitive salary based on experience and qualifications • Comprehensive benefits package including health, dental, and vision insurance, 401(k), and paid time off • Opportunity for professional growth and development within a dynamic and growing company About Ohalo Genetics Ohalo Genetics is using an evolutionary lens to reimagine the art and science of plant breeding. We seek to transform breeding and production systems with a goal of helping to sustainably support the world's growing population. Notes: Please do not use artificial intelligence to write any portion of the cover letter, though AI may be used for minor editing. If you previously applied for a job at Ohalo Genetics, we encourage you to restate your interest in the position by submitting your application. No visa sponsorship is available for this position at this time
Bioinformatics Engineer
Overview Tufts Technology Services (TTS) is a university-wide service organization committed to delivering technology solutions in support of Tufts' mission of teaching, learning, research, innovation, and sustainability. With staff across all of Tufts' campuses, as well as a 24x7 IT Service Desk, we collaborate with schools and divisions to meet the demands of a global, mobile community. We... promote a collaborative, flexible work environment, embrace diversity and inclusion, and encourage personal and professional development. Learn more about TTS on our website. Reporting to the Associate Director of Research Computing, the Bioinformatics Engineer works closely with the Bioinformatician and with other members of TTS Research Technology to support bioinformatics services for Tufts University faculty and students. Key responsibilities include maintaining bioinformatics tools, developing `Omics workflows and curating reference data for the support of bioinformatics research on the Tufts High Performance Compute Cluster (HPC) and Tufts Galaxy Server; providing consulting services and technical support to faculty, post-docs, and students from a wide range of academic backgrounds; supporting training in analysis and visualization methods for `Omics data in the form of workshops and modules in semester courses. The ideal candidate is enthusiastic about both research and teaching and enjoys working in a collaborative environment. This position has a work designation of remote. What You'll Do Basic Requirements: • Knowledge and experience typically acquired through a BA/BS in Computer Science or a related quantitative science (Biology, Engineering, Math, Physics) and 3 years of work experience, or a MA/MS and 2 years of work experience in Bioinformatics in industry or research. • Significant hands-on experience with: • Next Generation Sequencing (NGS) analysis pipelines and algorithms • High-Performance Computing (HPC), analytics and visualization platforms, including extensive experience with UNIX/Linux based systems. • One or more programming languages: Python, R, Java, C, Perl • One or more database language: SQL, MongoDB • Strong passion and willingness to put significant effort towards the understanding and management of bioinformatics tools, software and services within a research and Information Technology (IT) environment • Interest in teaching and outreach • Excellent oral and written communication skills What We're Looking For Preferred Qualifications: • MA/MS in Bioinformatics, Computer Science, Computational Biology or a related quantitative science • 2+ years of work experience in Bioinformatics industry or research • Consulting experience for interdisciplinary projects • Knowledge of HPC environments and concepts regarding schedulers (slurm), batch vs interactive jobs, scripting languages (bash) • Developing Next Generation Sequencing (NGS) analysis pipelines and algorithms using workflow frameworks (e.g. NextFlow, Snakemake) • Familiarity with coding best practices including version control, dev, test vs production environment • Experience with cloud computing and development (e.g. AWS, Azure, Google Cloud) • Experience with web server development • Experience in teaching and outreach • Experience developing instructional materials and teaching workshops and/or semester courses Pay Range Minimum $84,400.00, Midpoint $105,550.00, Maximum $126,700.00 Salary is based on related experience, expertise, and internal equity; generally, new hires can expect pay between the minimum and midpoint of the range
Bioinformatics Analyst III
Bioinformatics Analyst III Job No: 526592... Work Type: Staff Full-Time Location: Main Campus (Gainesville, FL) Categories: Biology/Life Science, Computer Science, Information Technology, Artificial Intelligence, Engineering, Physical/Mathematical Sciences Department: 29240101 - MD-HOBI-GENERAL Job Description Classification Title: Bioinformatics Analyst III Job Description: The Biomedical Informatics Program (BMI), hosted within the Department of Health Outcomes and Biomedical Informatics (HOBI) and closely affiliated with the Clinical and Translational Science Institute (CTSI), engages in a wide variety of informatics research and service across the University of Florida. Service initiatives include building out the informatics infrastructure for the OneFlorida + Clinical Research Network; genomics infrastructure; and cohort construction. This position will serve as a Bioinformatics Analyst III and will work under the guidance of Dr. Rui Yin and Dr. Jiang Bian, in collaboration with senior programmers, to fulfill the research and service missions of the BMI program, especially for bioinformatics projects. In particular, the incumbent will lead the software development of a genomics data pooling infrastructure and other related projects. Strong expertise in bioinformatics software development is necessary to fulfill the duties of this position. Duties to Include: Participate in the creation of a novel pipeline that meets the needs of the genomics data pooling infrastructure and other related projects by working with an interdisciplinary team of bioinformaticists, software developers, information quality experts, statisticians, and researchers during software development. Handle data queries from researchers and apply software applications to pre-process EHR and genomics data and extract data elements required by researchers. Assist with the development of technical project proposals to build new software or deploy and update existing software used in data cleanup, ETL, and related tasks. Participate in the design, implementation, and reporting of research and evaluation studies. Contributions to scientific reports, conference papers, and journal articles are expected, including documentation of the method, presentation of data, and participation in the interpretation of results. Assist with the workflow of incoming data requests and other processes around the management, transformation, and analysis of data. Recommend and assist with the development of workflow and process changes to enhance the efficiency of tracking and delivery. Participate and contribute to the communication of requests and results delivery. Assist with the management of data governance around data sets. Expected Salary: $70,000 to $95,000 Minimum Requirements: A master's degree in appropriate area of specialization and two years of experience or a bachelor's degree and four years of experience. Preferred Qualifications: • Familiarity with Whole Genome Sequencing and Whole Exome Sequencing data, as well as workflows and pipelines. • Familiarity with computing platforms/tools, including but not limited to AWS, AWS Omics, Nextflow, Snakemake, etc. • Experience in machine learning modeling or GWAS analysis. Special Instructions to Applicants: In order to be considered, you must upload your cover letter and resume. The University of Florida is committed to non-discrimination with respect to race, creed, color, religion, age, disability, sex, sexual orientation, gender identity and expression, marital status, national origin, political opinions or affiliations, genetic information and veteran status in all aspects of employment including recruitment, hiring, promotions, transfers, discipline, terminations, wage and salary administration, benefits, and training. This is a time limited position. This requisition has been reposted. Previous applicants are still under consideration and need not apply. Application must be submitted by 11:55 p.m. (ET) of the posting end date Health Assessment Required: No Applications Close: 04 Aug 2023 To apply, visit https://explore.jobs.ufl.edu/en-us/job/526592/bioinformatics-analyst-iii The University is committed to non-discrimination with respect to race, creed, color, religion, age, disability, sex, sexual orientation, gender identity and expression, marital status, national origin, political opinions or affiliations, genetic information and veteran status in all aspects of employment including recruitment, hiring, promotions, transfers, discipline, terminations, wage and salary administration, benefits, and training. Copyright ©2022 Jobelephant.com Inc. All rights reserved. Posted by the FREE value-added recruitment advertising agency jeid-90a979265024c14f9dc805ae2231d71b
Data Analyst / Bioinformatics Specialist
Data Analyst / Bioinformatics Specialist Overview... OMRF is an independent, not-for-profit biomedical research institute adjacent to the University of Oklahoma Health Sciences Center (OUHSC) campus in Oklahoma City. Oklahoma City offers a dynamic and flourishing downtown area, with low cost of living, short commute times and a diversified economy. OMRF's excellence can only be fully realized by individuals who share our commitment to diversity, equity and inclusion. Successful candidates will demonstrate commitment to these values. OMRF is an Equal Opportunity/Affirmative Action Employer. All qualified applicants will receive consideration for employment without regard to gender, sexual orientation, gender identity, race, color, national origin, age, religion, disability, veteran status or any other legally protected characteristic. Benefits We offer competitive salaries and comprehensive benefits including, medical, dental, and vision insurance, minimum 8% company retirement contribution, vacation and sick leave, paid holidays, onsite cafe, free onsite fitness center with access to personal trainer, free parking and much more! Relocation assistance available for those located 50 miles outside of Oklahoma City metro and out of state. Learn more about our benefits here. Responsibilities The Nath laboratory is seeking a highly motivated, self-starter senior level scientist with the ability to work with optimal resources and little direct supervision to address important questions in the genetics and genomics of systemic lupus erythematosus (SLE or lupus), an autoimmune disease. Using large-scale genome wise association studies (GWAS), our lab has identified several genes/genetic variants associated with lupus susceptibility. Now we are trying to understand the specific functional effects of those lupus associated genetic variants, using cell lines from patient-derived primary immune cells or tissues. We will apply various modern techniques for studying features of three-dimensional (3D) genomic organization such as 3C, Hi-C, ChIP-Seq, RNA-seq and genome editing using CRISPR/Cas9 based techniques. Successful candidate will be proficient in a wide range of analytical methods and the use of bioinformatics/genetics software for analyzing and interpreting various types of data. Qualifications Bachelor's degree in Bioinformatics, Biostatistics, Computer Science, Genetics, Epidemiology, computational sciences or relevant field or a combination of relevant experience and education. Must have knowledge and experience of statistical genetic methods for gene-mapping for complex traits, and computer programming skills (e.g. familiarity with UNIX-like OS, and at least one programming language) are required. To apply, visit https://careers-omrf.icims.com/jobs/1034/data-analyst/job?in_iframe=1 OMRF's excellence can only be fully realized by individuals who share our commitment to diversity, equity and inclusion. Successful candidates will demonstrate commitment to these values. OMRF is an Equal Opportunity/Affirmative Action Employer. All qualified applicants will receive consideration for employment without regard to gender, sexual orientation, gender identity, race, color, national origin, age, religion, disability, veteran status or any other legally protected characteristic. jeid-0943057dc3d11c47a2b8fe1874af0833
Bioinformatics Scientist (Remote US)
Battelle delivers when others can't. We conduct research and development, manage national laboratories, design and manufacture products and deliver critical services for our clients-whether they are a multi-national corporation, a small start-up or a government agency. We recognize and appreciate the value and contributions of individuals with diverse backgrounds and experiences and welcome all... qualified individuals to apply. Battelle's Health Research and Analytics (HRA) business line is currently seeking a Bioinformatics Scientist to support our government customer at the Navy Entomology Center of Excellence (NECE) in Jacksonville, FL or within the US - remote with east coast schedule. This Public Health (PH) program enables our government customer to maximize readiness through force health protection (FHP) strategies and solutions for current and potential Public Health (PH) threats. The core scientific and technical capabilities and product lines in this program are to conduct Health Surveillance, Epidemiology, and Analysis; Disease and Injury Prevention; and PH Consultation and Support for the benefit of active-duty service members, retirees, and their families. Battelle shall enable these capabilities and product lines by providing Scientific and Technical Information (STI) deliverables, by performing Research, Development, Test and Evaluation (RDT&E), and other Research and Development (R&D) related analytical services. Job Summary Assists the Department Head and Principal Investigator (PI) in developing an independent line of research in bioinformatics, particularly in genomics and metagenomics for the purpose of the detection of molecular markers of insecticide resistance (IR), support to the Insecticide Resistance and Response System (IRRS), and pathogen surveillance at NECE. The BS consults with the Department Head and develops algorithms for processing, analyzing, and visualizing genomic information or other biological information. The BS develops and packages in-house algorithms into pipelines, benchmarks them, and updates them as needed. Finally, the BS analyzes high-throughput biological data, presents research data at scientific conferences; writes manuscripts to be published in peer-reviewed journals; keeps abreast of scientific literature; and prepares grant proposals with Department Head and other departmental scientists. Responsibilities • Manipulates and analyzes large biological datasets from in-house Next Generation Sequencing (NGS) platforms (MiSeq, MinIon, GridIon), publicly accessible databases, or external collaborations. • Uses freely available bioinformatics tools as well as develops new software applications to solve recurrently appearing problems in the "-omics" fields of research, including genomics, transcriptomics, and Next generation Sequencing for the purpose of IR detection and pathogen surveillance. • Implements new algorithms and mathematical models to solve problems in Genomics and NGS and benchmarks them using test datasets. • Develops and packages in-house bioinformatics pipelines, builds and deploys hardware-based assay solutions as part of a collaborative team, develops user guide/manuals, and updates them according to user feedback or database changes. Assists in user support both in-house as a systems administrator and with outside organizations as a technical expert. • Summarizes research data, prepares posters, and/or presents results via conference presentations, scientific publications, or project reports. • Assists Department Head and departmental scientists in writing grants to support novel lines of research in Bioinformatics, IR assay development, and pathogen detection. • Assists junior Bioinformatics Analysts and Laboratory Research Associates as needs arise. • Attends international, national, and internal meetings and teleconferences, when required. • May need to guide junior Bioinformatics Analysts and Research Assistants, as project needs dictate. • May need to work evenings and weekends as conditions necessitate. • Ability to obtain and maintain a U.S. government security clearance. Key Qualifications • MS in Bioinformatics (M.Bin.) or Computational Biology or Medical Genetics. Ph.D. preferred in the same areas. • 4 years of hands-on experience in Bioinformatics. • Strong background in molecular biology, biochemistry, Genomics, Bioinformatics and Computational Biology. • Must have programming skills in languages such as JAVA, PERL, PYTHON, and statistical software such as R. • Familiarity with next generation sequencing and related platforms as well as microarrays. Must have excellent verbal and writing communications skills. • Must be able to think independently and must have excellent problem-solving skills. Must be able to perform under deadlines. • Security Plus certification may be required at the discretion of Genomics leadership. • Ability to obtain and maintain a U.S. government security clearance. • May require some periodic travel to Jacksonville, FL location. Preferred Qualifications • 5 years of hands-on experience in Bioinformatics. Benefits: Live an Extraordinary Life We care about your well-being, not just on the job. Battelle offers comprehensive and competitive benefits to help you live your best life. • Take time to recharge: You get paid time off to support work-life balance and keep motivated. • Prioritize wellness: Stay healthy with medical, dental, and vision coverage with wellness incentives and benefits plus a variety of optional supplemental benefits. • Better together: Coverage for partners, gender-affirming care and health support, and family formation support. • Build your financial future: Build financial stability with an industry-leading 401(k) retirement savings plan. For most employees, we put in 5 percent whether you contribute or not, and match your contributions on top of that. • Advance your education: Tuition assistance is available to pursue higher education. • Flexible work arrangements: You have options for where you work and when you work. A Work Environment Where You Succeed For brilliant minds in science, technology, engineering and business operations, Battelle is the place to do the greatest good by solving humanity's most pressing challenges and creating a safer, healthier and more secure world. You will have the opportunity to thrive in a culture that inspires you to: • Apply your talent to challenging and meaningful projects • Receive select funding to pursue ideas in scientific and technological discovery • Collaborate with world-class experts in an inclusive environment • Nurture and develop the next generation of scientific leaders • Give back to and improve our communities Vaccinations & Safety Protocols Battelle may require employees, based on job duties, work location, and/or its clients' requirements to follow certain safety protocols and to be vaccinated against a variety of viruses, bacteria, and diseases as a condition of employment and continued employment and to provide documentation that they are fully vaccinated. If applicable, Battelle will provide reasonable accommodations based on a qualified disability or medical condition through the Americans with Disabilities Act or the Rehabilitation Act or for a sincerely held religious belief under Title VII of the Civil Rights Act of 1964 (and related state laws). Battelle is an equal opportunity employer. We provide employment and opportunities for advancement, compensation, training, and growth according to individual merit, without regard to race, color, religion, sex (including pregnancy), national origin, sexual orientation, gender identity or expression, marital status, age, genetic information, disability, veteran-status veteran or military status, or any other characteristic protected under applicable Federal, state, or local law. Our goal is for each staff member to have the opportunity to grow to the limits of their abilities and to achieve personal and organizational objectives. We will support positive programs for equal treatment of all staff and full utilization of all qualified employees at all levels within Battelle. The above statements are intended to describe the nature and level of work being performed by people assigned to this job. They are not intended to be an exhaustive list of all responsibilities, activities and skills required of staff members. No statement herein is intended to imply any authorities to commit Battelle unless special written permission is granted by Battelle's Legal Department. For more information about our other openings, please visit www.battelle.org/careers
Bioinformatics Scientist (Remote US)
Battelle delivers when others can't. We conduct research and development, manage national laboratories, design and manufacture products and deliver critical services for our clients—whether they are a multi-national corporation, a small start-up or a government agency. We recognize and appreciate the value and contributions of individuals with diverse backgrounds and experiences and welcome all... qualified individuals to apply. Battelle's Health Research and Analytics (HRA) business line is currently seeking a Bioinformatics Scientist to support our government customer at the Navy Entomology Center of Excellence (NECE) in Jacksonville, FL or within the US – remote with east coast schedule. This Public Health (PH) program enables our government customer to maximize readiness through force health protection (FHP) strategies and solutions for current and potential Public Health (PH) threats. The core scientific and technical capabilities and product lines in this program are to conduct Health Surveillance, Epidemiology, and Analysis; Disease and Injury Prevention; and PH Consultation and Support for the benefit of active-duty service members, retirees, and their families. Battelle shall enable these capabilities and product lines by providing Scientific and Technical Information (STI) deliverables, by performing Research, Development, Test and Evaluation (RDT&E), and other Research and Development (R&D) related analytical services. Job Summary Assists the Department Head and Principal Investigator (PI) in developing an independent line of research in bioinformatics, particularly in genomics and metagenomics for the purpose of the detection of molecular markers of insecticide resistance (IR), support to the Insecticide Resistance and Response System (IRRS), and pathogen surveillance at NECE. The BS consults with the Department Head and develops algorithms for processing, analyzing, and visualizing genomic information or other biological information. The BS develops and packages in-house algorithms into pipelines, benchmarks them, and updates them as needed. Finally, the BS analyzes high-throughput biological data, presents research data at scientific conferences; writes manuscripts to be published in peer-reviewed journals; keeps abreast of scientific literature; and prepares grant proposals with Department Head and other departmental scientists. Responsibilities • Manipulates and analyzes large biological datasets from in-house Next Generation Sequencing (NGS) platforms (MiSeq, MinIon, GridIon), publicly accessible databases, or external collaborations. • Uses freely available bioinformatics tools as well as develops new software applications to solve recurrently appearing problems in the "-omics" fields of research, including genomics, transcriptomics, and Next generation Sequencing for the purpose of IR detection and pathogen surveillance. • Implements new algorithms and mathematical models to solve problems in Genomics and NGS and benchmarks them using test datasets. • Develops and packages in-house bioinformatics pipelines, builds and deploys hardware-based assay solutions as part of a collaborative team, develops user guide/manuals, and updates them according to user feedback or database changes. Assists in user support both in-house as a systems administrator and with outside organizations as a technical expert. • Summarizes research data, prepares posters, and/or presents results via conference presentations, scientific publications, or project reports. • Assists Department Head and departmental scientists in writing grants to support novel lines of research in Bioinformatics, IR assay development, and pathogen detection. • Assists junior Bioinformatics Analysts and Laboratory Research Associates as needs arise. • Attends international, national, and internal meetings and teleconferences, when required. • May need to guide junior Bioinformatics Analysts and Research Assistants, as project needs dictate. • May need to work evenings and weekends as conditions necessitate. • Ability to obtain and maintain a U.S. government security clearance. Key Qualifications • MS in Bioinformatics (M.Bin.) or Computational Biology or Medical Genetics. Ph.D. preferred in the same areas. • 4 years of hands-on experience in Bioinformatics. • Strong background in molecular biology, biochemistry, Genomics, Bioinformatics and Computational Biology. • Must have programming skills in languages such as JAVA, PERL, PYTHON, and statistical software such as R. • Familiarity with next generation sequencing and related platforms as well as microarrays. Must have excellent verbal and writing communications skills. • Must be able to think independently and must have excellent problem-solving skills. Must be able to perform under deadlines. • Security Plus certification may be required at the discretion of Genomics leadership. • Ability to obtain and maintain a U.S. government security clearance. • May require some periodic travel to Jacksonville, FL location. Preferred Qualifications • 5 years of hands-on experience in Bioinformatics. Benefits: Live an Extraordinary Life We care about your well-being, not just on the job. Battelle offers comprehensive and competitive benefits to help you live your best life. • Take time to recharge: You get paid time off to support work-life balance and keep motivated. • Prioritize wellness: Stay healthy with medical, dental, and vision coverage with wellness incentives and benefits plus a variety of optional supplemental benefits. • Better together: Coverage for partners, gender-affirming care and health support, and family formation support. • Build your financial future: Build financial stability with an industry-leading 401(k) retirement savings plan. For most employees, we put in 5 percent whether you contribute or not, and match your contributions on top of that. • Advance your education: Tuition assistance is available to pursue higher education. • Flexible work arrangements: You have options for where you work and when you work. A Work Environment Where You Succeed For brilliant minds in science, technology, engineering and business operations, Battelle is the place to do the greatest good by solving humanity's most pressing challenges and creating a safer, healthier and more secure world. You will have the opportunity to thrive in a culture that inspires you to: • Apply your talent to challenging and meaningful projects • Receive select funding to pursue ideas in scientific and technological discovery • Collaborate with world-class experts in an inclusive environment • Nurture and develop the next generation of scientific leaders • Give back to and improve our communities Vaccinations & Safety Protocols Battelle may require employees, based on job duties, work location, and/or its clients' requirements to follow certain safety protocols and to be vaccinated against a variety of viruses, bacteria, and diseases as a condition of employment and continued employment and to provide documentation that they are fully vaccinated. If applicable, Battelle will provide reasonable accommodations based on a qualified disability or medical condition through the Americans with Disabilities Act or the Rehabilitation Act or for a sincerely held religious belief under Title VII of the Civil Rights Act of 1964 (and related state laws). Battelle is an equal opportunity employer. We provide employment and opportunities for advancement, compensation, training, and growth according to individual merit, without regard to race, color, religion, sex (including pregnancy), national origin, sexual orientation, gender identity or expression, marital status, age, genetic information, disability, veteran-status veteran or military status, or any other characteristic protected under applicable Federal, state, or local law. Our goal is for each staff member to have the opportunity to grow to the limits of their abilities and to achieve personal and organizational objectives. We will support positive programs for equal treatment of all staff and full utilization of all qualified employees at all levels within Battelle. The above statements are intended to describe the nature and level of work being performed by people assigned to this job. They are not intended to be an exhaustive list of all responsibilities, activities and skills required of staff members. No statement herein is intended to imply any authorities to commit Battelle unless special written permission is granted by Battelle's Legal Department. For more information about our other openings, please visit www.battelle.org/careers