Bioinformatics Jobs
A job board made for computational biologists and those seeking their support
Work With The Bioinformatics CRO
The Bioinformatics CRO is a fully distributed contract research company that serves the computational biology needs of biotechnology companies, with a focus on genomics. We are expanding our valued network of highly skilled consultants, which spans all inhabitable continents and most areas of computational biology.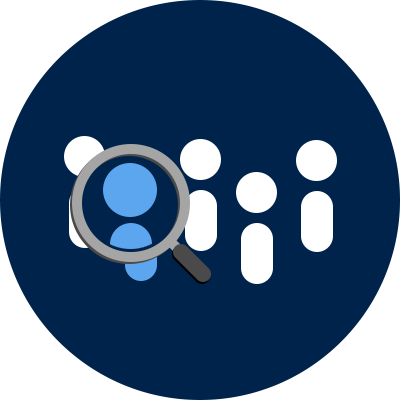 Let Us Do the Work
Contingency Recruitment Services
At The Bioinformatics CRO, we hope to assist biotech companies with all their computational biology needs. Whether you are looking for custom analyses or a new full-time hire, we can help. With our extensive talent network and field-specific expertise, we'll help you find the right bioinformatics job candidate. Get more from your recruitment and let us find your next hire.

Looking for Work?
Join our talent network to be contacted when relevant opportunities arise.

Looking to Hire?
Listings will stay active for 3 weeks. Please allow up to 2 business days for us to review and publish your job listing.
More Bioinformatics Jobs
Postdoctoral Fellow - Leukemia (computational/bioinformatics)
We are seeking a Postdoctoral Fellow with computational/bioinformatics background to work on functional and immunogenomic profiling focusing on leukemia. Our lab conducts single cell, bulk, spatial and CRISPR profiling of AML and immune cells. Our goal is to apply innovative functional genomics, immunogenomics, and bioinformatics approaches to better understand leukemogenesis, resistance... mechanisms to chemo and immunotherapy, and deep profiling of the cellular & functional heterogeneity of leukemic cells, and the diverse cell populations within the tumor immune microenvironment. We will primarily be utilizing patient samples from leukemia clinical trials allowing us to interrogate translational questions that have an immediate patient impact. The Postdoctoral Fellow will have ample opportunities to collaborate with diverse groups of physician scientists, laboratory scientists, and computational biologists. LEARNING OBJECTIVES Candidates will learn how to design studies for computational work, integrate laboratory results with computational analysis and be part of a team-science effort that involves clinicians, lab scientists, and other bioinformatic trainees. Candidate trainees will also learn how to write competitive grants and manuscripts and apply innovative tools in their data analysis pipelines. ELIGIBILITY REQUIREMENTS Individuals with a background in computational biology, bioinformatics, data science, or a related field are encouraged to apply. Proficiency in R and at least one additional scripting language (e.g., Python, Perl, etc.) and familiarity with high-performance computing. We will provide a nurturing environment to guide and mentor trainees throughout their training to navigate these different areas and their application in biological science. Preferred: Candidates with a Ph.D. in computational biology, bioinformatics, quantitative sciences, or equivalent. ADDITIONAL APPLICATION INFORMATION Interested applicants should provide a CV and 2 referees in their application FACULTY MENTOR Hussein Abbas, MD, PhD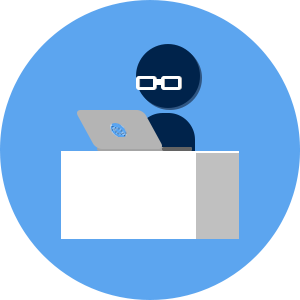 Senior Bioinformatics Engineer
Job Details Level: Experienced Job Location: Austin, TX - Austin, TX Position Type: Full Time... Education Level: Master's Degree Salary Range: Undisclosed Travel Percentage: Negligible Job Shift: Day Job Category: Research Description Asuragen, a Bio-Techne brand, is a global molecular diagnostics product and solutions company. We use our unique combination of proprietary chemistry and bioinformatics to develop products that address unmet needs for both clinical research and diagnostic laboratories. Our product portfolio is comprised of reagent kits and software for genetics and oncology applications. As a Senior Bioinformatics Engineer, you will lead the development of new technologies and analysis methods within our research group. Leveraging your strong bioinformatics expertise, you will design and deliver innovative algorithms to enable accurate and clinically meaningful analyses from long-read sequencing platforms and other technologies. Working collaboratively and cross-functionally with others, you will enable novel projects at the interface of the computational and molecular sciences, directly influencing the future of our research and product roadmaps. What you will do • Act as the functional bioinformatics lead for projects of high complexity where technologies or capabilities are not established. • Design and develop innovative algorithms and bioinformatics solutions that provide clinically relevant information from long-read sequencing data. • Proactively and effectively collaborate with senior individuals across teams to deliver high-quality end-to-end solutions. • Regularly mentor and elevate other bioinformatics team members. • Educate cross-functional staff in the interpretation of data and analysis outputs. • Internally and externally communicate scientific topics and analysis outcomes. • Identify unrecognized project needs, effectively communicate them, and deliver solutions. • Support current research projects and future initiatives at Asuragen to enable new and meaningful products that address unserved clinical markets. Qualifications Who You Are & What You Bring Required: • A natural problem solver with an innovative mindset coupled with strong technical acumen. • PhD degree with 2+ years of experience (or MS degree with 5+ years of experience) in Bioinformatics, Biostatistics, Mathematics, Physics, or a related field. • Experience designing, developing, and delivering bioinformatics algorithms in Python. • Strong working knowledge of data science, statistics, and machine learning. • Experience communicating methodology and results to stakeholders. • Demonstrated ability to work effectively in a multi-disciplinary team setting. • Experience investigating and analyzing sequencing data. • Experience with data science APIs, tools, and frameworks such as TensorFlow/PyTorch/Jax, scikit-learn, NumPy, SciPy, Docker, and git. • Experience working in a high-performance computing environment. • Strong written and verbal communication skills. • Strong drive and technical proficiency to stay current with relevant literature, algorithms, and frameworks. Preferred: • Experience analyzing and interpreting long-read sequencing data collected on the Oxford Nanopore Technology (ONT) platform. • Experience with bioinformatics workflow orchestration frameworks (e.g., NextFlow). • Familiarity with R, JavaScript, C++, or C#. What We Offer We have an incredibly talented group of down-to-earth professionals with the experience, drive and creativity to make Asuragen a world-class global diagnostics company. Our workplace is full of enthusiastic, hardworking and intelligent people with bold ideas and the determination to see them through. Our best-in-class diagnostic tests are used throughout a patient's lifespan by laboratories worldwide. Asuragen is located in Austin, TX, which offers top-notch technology, educational, and business benefits. Asuragen provides a competitive salary, medical, dental, disability and life insurance, a 401(k) plan with company matching, an employee bonus plan, and a tuition reimbursement plan. We are an equal opportunity employer. We evaluate qualified applicants without regard to race, color, religion, sex, sexual orientation, gender identity, national origin, disability, veteran status, or any other protected characteristic. Where permitted by applicable law, candidate must have received or be willing to receive an FDA authorized COVID-19 vaccine by date of hire to be considered for this position. All qualified applicants will receive consideration for employment without regard to race, color, religion, sex, sexual orientation, gender identity, national origin, disability, or status as a protected veteran. Bio-Techne is an E-Verify Employer in the United States
Bioinformatics Scientist
Bioinformatics Scientist will be responsible for assisting research and development team in a collaborative and multi-disciplinary effort in developing and validating OmniSeq's molecular diagnostic and next generation sequencing based bioinformatics analysis pipelines, along with playing an important role in additional research related projects in the field of clinical oncology.Bioinformatics... scientist will interact extensively with members of bioinformatics team, software development team, wet-lab experts and clinical pathologists. She/He will be expected to utilize NGS data analytical skills including but not limited to analytical validation, QC, exploratory analytics, hypothesis testing, reporting/presenting scientific results in a comprehensible manner.Essential Duties • Support the analytical validation analysis and reports for ongoing and future NGS assays. • Contribute to design, development and implementation of computational workflows for internal R&D goals. • Support research teams using cutting edge data analysis and statistical approaches in order to investigate complex genomic datasets including DNA-seq, RNA-Seq, TCR- repertoire, Microbiome, etc. • Collaborate with bioinformatics pipeline engineers and software development teams to design and analyze clinical datasets . • Present scientific findings, results and brainstorm ideas collaboratively with the scientific teams.Requirements • PhD in Bioinformatics, Computational Biology, Biostatistics or closely related fields. PhD with 0-2 years experience or Master with at least 2 years experience in a NGS field. • Experience with NGS data analysis required. • Industrial experience preferred but not required. • Proficient in programing languages such as Python, R and shell script required. • Proficiency is statistical analysis is required. • Demonstrate strong scientific understanding of cancer genomics and show a capability for independent and critical thinking. • Confident, proactive individual capable of taking the initiative and driving to results. • Solid organizational skills and independent drive to sustain productivity and meet deadlines.Labcorp is proud to be an Equal Opportunity Employer:As an EOE/AA employer, Labcorp strives for diversity and inclusion in the workforce and does not tolerate harassment or discrimination of any kind. We make employment decisions based on the needs of our business and the qualifications of the individual and do not discriminate based upon race, religion, color, national origin, gender (including pregnancy or other medical conditions/needs), family or parental status, marital, civil union or domestic partnership status, sexual orientation, gender identity, gender expression, personal appearance, age, veteran status, disability, genetic information, or any other legally protected characteristic. We encourage all to apply.For more information about how we collect and store your personal data, please see our Privacy Statement. Associated topics: biochemistry, bioinformatic, biological engineer, bioprocessing, metabolic, molecular, neurodegenerative, pain, parenteral, pathogenesis
Bioinformatics Scientist
Us Seed Health is a microbiome science company pioneering innovations in probiotics and living medicines to impact human and planetary health. Our scientific board comprises leading scientists, researchers, and clinicians across the fields of microbiology, immunology, bioinformatics, dermatology, oral health, vaginal health, gastroenterology, mental health, pediatrics, and nutrition... Consumer innovations are commercialized under Seed® with a mission to bring much-needed precision, efficacy, education and perspective-shifting science communication to the global category of probiotics. Our efforts to set a new standard in probiotics, microbial innovation and translational communication have earned various accolades, including Fast Company's World Changing Ideas in 2019, 2020, 2021, and 2022, and TIME's Best Inventions 2018. We focus on categories where microbial innovations and microbiome-related products will disrupt and capture global market share in the coming years (e.g. oral care, skin care, infant health, etc.). We have built a strong foundation with breakthrough research and strong intellectual property, and believe there is a substantial opportunity to emerge as an innovative product line, backed by the most rigorous science. Who You Are You are passionate about diving into the world of microbiome research and possess a strong background in bioinformatics, genomics, and cloud computing. In your current role, you are responsible for building, running, and maintaining cutting-edge pipelines for sparse, multivariable, high-dimensional (such as metagenomics and potentially microbiome metabolomics) on cloud infrastructure like AWS. You have experience with creating automated workflows with provenance, ensuring accuracy, and efficiency in your work. Ideally, you have familiarity with clinical trial or human cohort datasets, including metadata, regulatory compliance, and cohort designs. Teachers and mentors would describe you as a detail-oriented, knowledgeable individual who can quickly adapt to new technologies and methodologies in bioinformatics and genomics research. Your ability to communicate effectively across diverse teams with varying expertise allows you to seamlessly collaborate with colleagues, such as the director of bioinformatics, microbiome statisticians, and the larger discovery and R&D team. You consistently deliver high-quality work on time and are always eager to learn and implement new techniques to address your team's needs. You thrive in collaborative, dynamic, and fast-paced environments, where you work closely with a multidisciplinary team of scientists and researchers. You proactively explore new tools and techniques to optimize workflows, automate processes, and enhance the analysis of microbiome data. Your communication skills allow you to effectively convey complex bioinformatics concepts to team members and partners with diverse backgrounds, fostering collaboration and the exchange of knowledge. You are eager to take on new challenges and contribute to the success of a data-driven, human-centric company. What You'll Do • Deploy and use bioinformatic processing pipelines for the integration and analysis of human clinical and microbiome (metagenomic) data, including short read sequencing data. • Develop, optimize, and maintain cloud-based infrastructure for running microbiome-specific bioinformatics pipelines (e.g., metagenomics, metabolomics) on cloud compute platforms (e.g., AWS), following best practices for automation, reproducibility, and provenance tracking. • Collaborate with the Director of Bioinformatics, the Microbiome Biostatistician, and the larger Discovery and RnD team to identify data analysis needs and execute on them, ensuring accurate and efficient data wrangling, data science, and exploratory microbiome analysis. • Use bioinformatics tools for precision pre/probiotic design and microbial comparative genomics. • Implement and apply machine learning techniques and advanced multivariate statistical methods for responder/non-responder analysis, nested clinical trial design, and other relevant tasks. • Contribute to the development of novel microbial therapies through the analysis of clinical trial data. • Participate in the creation of clinical trial analysis documentation, academic papers, and other relevant materials. • Integrate and analyze human microbiome data from various sources and body sites, including clinical trials or human cohorts • Continuously learn and implement new bioinformatics and genomics methodologies to address your team's needs • Communicate bioinformatics analysis results effectively with academic and industry partners around the globe. Required Experience • PhD + Postdoc or industry experience in Bioinformatics, Computational Biology, or a related quantitative field. • Experience in the analysis of high-dimensional (multi-omics) datasets and associated multivariate statistics or modeling. • Solid knowledge of bioinformatics workflows in a Unix/Linux environment. • Proficiency in at least one programming language used in bioinformatics/data analysis (e.g., R, Python). • Ability to work in dynamic and fast-paced environments with tight deadlines. • Ability to learn and adapt workflows to in-house as well as novel techniques for microbiome characterization and analysis • Experience using cloud computing / HPC platforms (e.g., AWS, GCP) for bioinformatics workflows and data analysis. What we'd like to see in addition • Hands-on experience working with metagenomic shotgun short-read datasets (deeply sequenced; 50M+ read pairs). • Familiarity with popular microbiome pipelines such as Biobakery, SHOGUN, Pathoscope, etc. • Knowledge of machine learning techniques and their applications in bioinformatics. • Deep knowledge of algorithms and computer science concepts as applicable to the microbiome • Strong communication and collaboration skills, with the ability to explain complex concepts to a diverse audience. The annual pay range for this full-time position is $120k-$160k + equity + benefits across all US locations (this position is 100% remote-US). Our pay ranges are guided by discipline, level and experience required. Within the range, individual pay may vary based on additional factors, including: your specific location, desired skills/ technical competency, relevant experience and advanced education/ training.Benefits include: Medical, Dental, Vision, Life, AD&D, LTD, Mental Wellness, EAP, Wellness Stipend + 401(k) match. Seed is an equal opportunity employer. For us, diversity isn't an HR metric—it is the result of billions of years of evolution; it's our nature. To serve our community inclusively means to cultivate a relative abundance of perspectives, backgrounds, geographies, and experiences. Like in biology, each role and its function is key to the productivity, sustainability, and resilience of our ecosystem. Seed Health does not accept unsolicited resumes from individual recruiters or third party recruiting agencies in response to job postings. No fee will be paid to third parties who submit unsolicited candidates directly to our hiring managers or any employee of the Seed team. All candidates must be submitted via our Applicant Tracking System by approved Seed Health vendors who have been requested to make a submission by our Talent Acquisition team for a specific job opening
Postdoctoral Associate- Bioinformatics/Aging Research
Summary The Dang Laboratory at the Huffington Center on Aging, Baylor College of Medicine investigates the roles of epigenetics and chromatin dynamics in regulating aging, with an emphasis on cellular aging and mammalian adult stem cell aging. We are looking for a Postdoctoral Associate with training in bioinformatics and biostatistics and with an interest in study epigenetic regulation of aging... using large-scale sequencing datasets. Job Duties • Designs, plans, and conducts research experiments using modern sequencing techniques. • Evaluates and analyzes data generated from experiments. • Develops and implements appropriate computation algorithms and customized scripts for data analysis. • Conducts literature search and summarizes information in an appropriate format. • Disseminates research findings by presenting in seminars and conferences. • Composes and edits manuscripts and grant proposals. • Engages in collaborations based on lab's research interests and expertise. • Trains and supervises junior lab members. • Performs customized deep analysis of datasets generated by modern sequencing, such as RNA-seq, ChIP-seq, Hi-C, etc • Performs analysis of DNA methylation array or sequencing datasets and epigenetic clock analysis. • Performs analysis of mass-spec-based quantitative proteomics datasets. • Performs integrated analysis of lab generated sequencing and proteomics data sets with protein interaction networks, genetic interactions. Minimum Qualifications • MD or Ph.D. in Basic Science, Health Science, or a related field. • No experience required. Preferred Qualifications • Ph.D. degree in any biomedical sciences field. • Formal training (didactic lectures + hands-on training) in bioinformatics and/or biostatistics. Baylor College of Medicine requires employees to be fully vaccinated -subject to approved exemptions-against vaccine-preventable diseases including, but not limited to, COVID-19 and influenza. Baylor College of Medicine is an Equal Opportunity/Affirmative Action/Equal Access Employer
Bioinformatics Scientist
Job Description Position Objective: Provide services as a Bioinformatics Scientist in support of the overall functions of the National Cancer Institute (NCI) within the National Institutes of Health (NIH). This position will independently provide support services to satisfy the overall operational objectives of the NCI/DCEG... Duties And Responsibilities • Generate and optimize programs and scripts for the analysis of data; create programs and algorithms and develop computational infrastructure resources for organizing and parsing data from large and complex data. • Serve as bioinformatics expert and coordinate with teams of biologists to conduct experimental queries and/or perform portions of studies using complex procedures and techniques common to modern bioinformatics. • Coordinate building bioinformatics infrastructure to ensure easy and meaningful scientific analysis and interpretation of data. • Provide broad-based programming and analytic support for a wide variety of bioinformatic and research projects. • Coordinate and analyze large-scale genomic and genetic data in cancer studies. This includes but are not limited to data manipulation, algorithmic implementation, bioinformatics pipeline developing, statistical programming, and integrated genomic analyses. 1 • Perform computational analysis of, and interpret results. Provide reports based on analysis of scientific data. • Provide interpretive analyses of data derived from different experimental platforms to generate biological meaning. • Collaborate with scientists to design, analyze, manage and interpret all types of data. • Attend scientific and programming meetings; take and compile comprehensive notes; organize and edit content of meeting reports. • Provide support and expertise in the Unix operating system, high performance computer clusters, programming languages (including R, Python, Perl, Python, Java, and C/C++), data visualization (e.g., ggplot2, plotly), container management, (Docker, Singularity) and computation cloud environment (DNA Nexus, Seven Bridges, Terra) and. 2 • Install, troubleshoot and run open-source and commercial scientific software on the Unix and Linux platforms. 3 • Create novel programs and algorithms that facilitate discovery of knowledge in investigating large and complex data. Participate in the design of new protocols involving computational methods. • Work with staff on the development and maintenance of bioinformatics tools, scripts and pipe-lines for data. • Participate in research design with investigators for determining best practices pertaining to the bioinformatics analysis in new and ongoing projects. • Collaborate with staff to review current and historical procedures for the acquisition, quality control and management of data. • Analyze and evaluate data cleaning and harmonization needs in the using a variety of descriptive statistics and analytic methods. • Instruct staff in computational analysis of data. • Collaborate with group members in experiments associated with data collection. • Interact with all levels of staff and communicate with outside collaborators in the US and abroad. • Work products and documents related to managing and analyzing large genomic databases in epidemiological studies. • Work products and documents related to providing support and expertise in the Linux operating system, HPC clusters and programming languages; provide support and expertise with the public bioinformatics and genomic databases and tools. • Work products and documents related to developing robust pipelines with integrating publicly available data into the downstream analysis of NHGRI/DIR-generated research data; develop computational pipelines for processing and analysis of a variety of next-generation sequencing data. • Work products and documents related to implementing Web-based portals for the dissemination and visualization of research data, including the application of visualization programs intended to facilitate the display of large-scale genomic data. • Coordinate and analyze large genomic databases in epidemiological studies. This includes but are not limited to data manipulation, algorithmic implementation, statistical programming, and integrated genomic analyses. • Implement Web-based portals for the dissemination and visualization of research data, including the application of visualization programs intended to facilitate the display of large-scale sequencing data within platforms such as IGV, JBrowse, the Exome Aggregation Consortium (ExAC) browser and gnomAD browser. • Develop computational pipelines for processing and analysis of a variety of next- generation sequencing data. • Provide training to scientific staff on bioinformatics techniques used in data analysis. • Coordinate and analyze large genomic databases in epidemiological studies. This includes but are not limited to data manipulation, algorithmic implementation, statistical programming, and integrated genomic analyses. 4 • Provide support and expertise in the Unix operating system, databases (including Oracle) and programming languages (including Perl, Python, BioPerl, Java, XML, SQL, JavaScript, JavaServer Page, C/C++, servlets and R), object-oriented programming and design, visualization and dissemination of genetic and genomic data. 5 • Install, troubleshoot and run open-source and commercial scientific software on the Unix and Linux platforms. • Provide support and expertise with the public bioinformatics and genomic databases and tools (such as GATK, SAMtools, BCFtools, PLINK, cBioPortal, gnomAD, GTEx, GDC). • Develop robust pipelines to integrate publicly available data into the downstream analysis of NHGRI/DIR-generated research data. • Work products and documents related to coordinating and analyzing large genomic databases in epidemiological studies. - Ad-Hoc • Work products and documents related to providing support and expertise in the Unix operating system, databases (including Oracle) and programming languages; provide support and expertise with the public bioinformatics and genomic databases and tools.- Ad-Hoc • Work products and documents related to developing robust pipelines to integrate publicly available data into the downstream analysis of NHGRI/DIR-generated research data; develop computational pipelines for processing and analysis of a variety of next- generation sequencing data. - Ad-Hoc • Work products and documents related to implementing Web-based portals for the dissemination and visualization of research data, including the application of visualization programs intended to facilitate the display of large-scale sequencing data. - Ad-Hoc Basic Qualifications • Master's degree in Biology or a related discipline; Master's degree in a related discipline; three (3) years of specialized experience plus a Bachelor's degree is equivalent to a Master's degree. • Minimum of five (5) years of progressively responsible scientific and/or complex system management/bioinformatics experience. • Experience with data mining and visualization for large-scale next-generation sequencing data (such as WGS data). • Skilled in MS Office Suite, Python, MATLAB, SQL, and R software. Minimum Qualifications • Ability to multi-task and pay close attention to detail. • Excellent analytical, organizational and time management skills. • Strong communication skills, both oral and written. • This job description is not designed to cover or contain a comprehensive listing of activities, duties or responsibilities that are required by this position. To perform this job successfully, an individual must be able to perform each essential duty satisfactorily. The requirements listed above are representative of the knowledge, skill, and/or ability required. Reasonable accommodations may be made to enable individuals with disabilities to perform the essential functions. GAP Solutions provides reasonable accommodations to qualified individuals with disabilities. If you need an accommodation to apply for a job us at recruiting@gapsi.com. You will need to reference the requisition number of the position in which you are interested. Your message will be routed to the appropriate recruiter who will assist you. Please note, this email address is only to be used for those individuals who need an accommodation to apply for a job. Emails for any other reason or those that do not include a requisition number will not be returned. GAP Solutions is an Equal Opportunity/Affirmative Action employer. All qualified applicants will receive consideration for employment without regard to their race, ethnicity, ancestry, color, sex, religion, creed, age, national origin, citizenship status, disability, medical condition, military and veteran status, marital status, sexual orientation or perceived sexual orientation, gender, gender identity, and gender expression, familial status, political affiliation, genetic information, or any other legally protected status or characteristics. This position is contingent upon contract award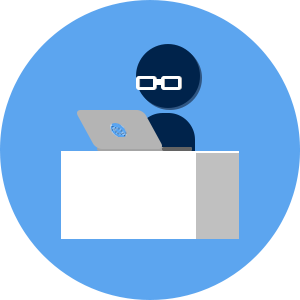 Bioinformatics Product Owner
Position Overview The Bioinformatics Product Owner is to work in a highly dynamic environment, engaging and coordinating the activities with internal stakeholders, collaborators, software developers, contractors, and third-party vendors for the flawless development of critical bioinformatics products and its implementation for a Genomics CLIA laboratory and FDA approved medical devices. This role... applies skills required for developing production bioinformatics software and best practices proven success driving software development initiatives by collaborating with cross-functional team members (Clinical Development, Laboratory Operations, Medical Affairs, Bioinformatics, Engineer, IT, etc.) to ensure bioinformatics product meet user and business needs. Essential Duties Include, but are not limited to, the following: Serve as a scrum Product Owner for bioinformatics software systems (e.g. bioinformatics production analytical pipelines, bioinformatics operation monitoring tools, bioinformatic manufacturing QC pipeline, etc.), including but not limited to: creating software requirements, managing a product backlog, developing product roadmaps, scheduling releases, coordinating integration with other software systems. Translate business needs and customer requirements into clear, well-vetted requirements. Conduct and guide requirement tracing and design for new development. Work with stakeholders and development teams to develop and recommend technical software solutions during the product lifecycle throughout conceptualization, product roadmap development, execution, and launch based on a deep understanding of user needs, jobs-to-be-done, user journeys, and business goals. Gather and drive user needs and business requirements to guide bioinformatics product development to support clinical genomic sample to insight workflows. Analyze, manage, and track the status of requirements throughout the product and development lifecycle; enforce and redefine, as necessary. Collaborate with stakeholders and project team to define, prioritize, and complete bioinformatics product strategy, roadmap, and product requirements. Translate conceptual user requirements into functional requirements, epics, and use case stories in a clear manner that is comprehensible to multiple scrum teams. Produce flow diagrams, wireframes, and prototypes with detailed product requirements to facilitate a better understanding of end-user use cases, pain points, and opportunities to guide the bioinformatics development team. Facilitate execution of product strategy and roadmap by assisting with the sprint planning and delivery across multiple onshore and offshore scrum teams using Agile methodology. Develop and deliver progress reports, proposals, requirement documentation, and presentations. Provide end-user support in response to service requests, as needed. Ability to work in a team environment. Uphold company mission and values through accountability, innovation, integrity, quality, and teamwork. Support and comply with the company's Quality Management System policies and procedures. Maintain regular and reliable attendance. Ability to act with an inclusion mindset and model these behaviors for the organization. Ability to work on a mobile device, tablet, or in front of a computer screen and/or perform typing for approximately 95% of a typical working day. Ability to work on a computer and phone simultaneously. Ability and means to travel 10% between local Exact Sciences locations. Ability to travel 10% of working time away from work location, may include overnight/weekend travel. Minimum Qualifications Bachelor's Degree in Computer Science, Biomedical Engineering, Bioinformatics, or related field as outlined in the essential duties. 5 years of experience as a Business Analyst, Project Manager, and Project Coordinator. 2 years of direct work experience as a Product Owner, Product Manager, or Business Analyst in genomics, healthcare, or in a laboratory. 3 years of experience in Agile/Scrum or equivalent software development lifecycle. Demonstrated ability to develop and launch product to successful completion in the lens of excellent user and customer experience. Demonstrated ability to perform the essential duties of the position with or without accommodation. Authorization to work in the United States without sponsorship. Preferred Qualifications Has proven experience in developing complex and sophisticated clinical software and bioinformatics solution. Experience with software design control for SAMD and related FDA compliance requirements Understands how to apply user research and experience design to optimize human and computer interactions. 5 years of experience as a Program Manager, Scrummaster, or Project Manager. Exhibits effective communication through various forms or written and verbal communication to team members who come from a broad spectrum of disciplines. Technically competent with various software programs, such as Jira, Confluence, Visio, and Microsoft Office suite. Capable of working on multiple software development products/projects at the same time. Capacity to pivot promptly and efficiently when project adjustments and alterations arise. #LI-TK1 Salary Range: $94,000.00 - $150,000.00 The annual base salary shown is a national range for this position on a full-time basis and may differ by hiring location. In addition, this position is bonus eligible, and is eligible to receive company stock upon hire as well as annually. Benefits offered include a retirement savings plan, paid vacation, holiday and personal days, paid caregiver/parental leave, and health benefits to include medical, prescription drug, dental and vision coverage in accordance with the terms, conditions, and eligibility requirements of the applicable plans. If you need any assistance seeking a job opportunity at Exact Sciences, or if you may require a reasonable accommodation with the application process, please email hr@exactsciences.com. We are an equal employment opportunity employer. All qualified applicants will receive consideration for employment without regard to age, color, creed, disability, gender identity, national origin, protected veteran status, race, religion, sex, sexual orientation, and any other status protected by applicable local, state or federal law. Applicable portions of the Company's affirmative action program are available to any applicant or employee for inspection upon request. To view the Right to Work, E-Verify Employer, and Pay Transparency notices and Federal, Federal Contractor, and State employment law posters, refer to this link. These documents summarize important details of the law and provide key points that you have a right know. We are Exact Sciences, and we're changing lives together through earlier detection and smarter answers. https://vimeo.com/660680929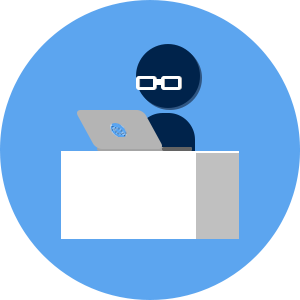 Faculty Position in Bioinformatics Research - Spatially Resolved...
Center Information: The Quantitative Biomedical Research Center (QBRC) is a well-established research center in the Department of Population and Data Sciences at the University of Texas Southwestern Medical Center (UTSW). It aims to foster collaborations involving quantitative methods and technologies in any aspect of biomedical research, particularly for understanding disease etiologies and... developing treatment and prevention strategies. We are actively recruiting new members to join this new and dynamic group. Position Title: Assistant Professor Duties & Responsibilities: We are seeking applicants for a faculty position in bioinformatics research in spatially resolved functional genomics. This project aims to adopt cutting-edge spatial molecular profiling techniques for innovative biomedical research. Specifically, we are seeking individuals with solid background in biology with strong interests in bioinformatics analysis. Related websites: QBRC: https://qbrc.swmed.edu/ At UTSW, there are great opportunities for researchers to collaborate with outstanding biomedical investigators and work on exciting research projects. UTSW provides a friendly, dynamic, collaborative, and integrative research and training environment with state-of-the-art facilities. UTSW offers an outstanding collaborative environment for research with world-class basic science and clinical colleagues, excellent benefits, and competitive salaries. Dallas is the ninth largest city by population and one of the most ethnically diverse in the US. As a major urban metroplex, the Dallas-Arlington-Fort Worth region continues to experience rapid population growth, with arts and culture offerings as renowned as the athletic franchises. Requirements: Applicants should hold a doctoral degree in Biomedical sciences, Computer Sciences, Statistics, Biostatistics, Engineering or related field. At least 1-2 years of training or work experience in the related fields. Preferred (but not required): working experience in AI, machine learning, predictive modeling, imaging analysis or digital pathology. Appointment rank will be commensurate with academic accomplishments and experience. Qualified candidates should apply online and upload a cover letter, curriculum vitae, and a written statement that describes your commitment to diversity, equity, and inclusion. UT Southwestern Medical Center is committed to an educational and working environment that provides equal opportunity to all members of the University community. As an equal opportunity employer, UT Southwestern prohibits unlawful discrimination, including discrimination on the basis of race, color, religion, national origin, sex, sexual orientation, gender identity, gender expression, age, disability, genetic information, citizenship status, or veteran status. To learn more, please visit: https://jobs.utsouthwestern.edu/why-work-here/diversity-inclusion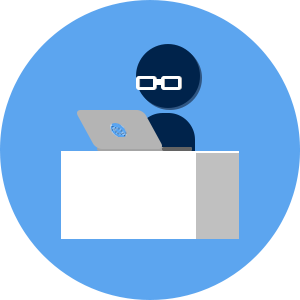 Biophysics/Bioinformatics Faculty Position
The Department of Biophysics and the Lyda Hill Department of Bioinformatics (Green Center for Systems Biology) at The University of Texas Southwestern Medical Center invite applications for a jointly appointed tenure-track faculty position, primarily at the level of assistant professor, but other ranks may be considered. Appointment rank will be commensurate with academic accomplishments and... experience. We seek outstanding candidates who work at the interface of super-resolution light microscopy and cryoelectron tomography (cryoET). We are interested in both developers of these cutting-edge technologies and high-end users focused on important, mechanistic questions in biophysics and/or cell biology. Ideal candidates will have experience in both super-resolution light microscopy and cryoelectron microscopy. Successful candidates will benefit from an infrastructure highly conducive to the creation of new methods and approaches. In cryoET, they will have access to a newly purchased Thermo Fisher Aquilos II cryoFIB/SEM equipped with both internal cryo-widefield and external Leica cryo-confocal fluorescence microscopes, as well as two Titan Krios cryoelectron microscopes with direct electron detectors, including one with the latest generation cold field emission gun and Selectris-X energy filter. In light microscopy they will be embedded in a program with an outstanding track record of engineering super-resolution, light-sheet and cleared tissue microscopes that are flexibly designed to address a variety of imaging questions. To this effect the Green Center for Systems Biology houses ~25 isolated microscope development bays equipped with optical tables. The Department of Bioinformatics is responsible for running BioHPC, a high performance computing and storage facility which is equipped with ~1000 CPU and ~120 GPU nodes connected to 50 PB of storage for on premise data analysis. All instruments have direct mounts to this computing infrastructure. Besides offering a home in two vibrant, interactive, and physically neighboring Departments, UTSW has a highly collaborative and inclusive environment encompassing the entire spectrum of basic, translational, and clinical research. Candidates must have a PhD degree in biomedical imaging or a related discipline and relevant work experience. The search committee is particularly interested in candidates who, through their research, teaching, and/or service, will contribute to the diversity and excellence of the academic community. Applicants should submit a curriculum vitae, a concise description of previous research accomplishments and future plans (3 page limit) to https://jobs.utsouthwestern.edu/. Please arrange for referees to send reference letters to BiophysicsSearch@utsouthwestern.edu. The screening of applications will begin December 1, 2021 and continue on a rolling basis until the position is filled. Questions may be emailed to BiophysicsSearch@UTSouthwestern.edu. UT Southwestern Medical Center is committed to an educational and working environment that provides equal opportunity to all members of the University community. As an equal opportunity employer, UT Southwestern prohibits unlawful discrimination, including discrimination on the basis of race, color, religion, national origin, sex, sexual orientation, gender identity, gender expression, age, disability, genetic information, citizenship status, or veteran status. To learn more, please visit: https://jobs.utsouthwestern.edu/why-work-here/diversity-inclusion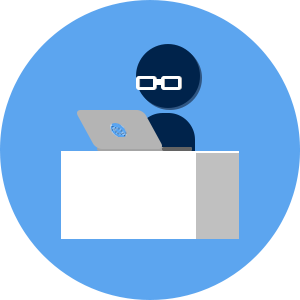 Data Scientist I, Bioinformatics
Job Summary The Bioinformatics department has an opening for a Data Scientist I. This role will employ a highly skilled data scientist with expertise in developing machine learning models to curate and analyze large, multi-modal datasets generated by the SimCenter at UT Southwestern Medical School. Experience with using machine learning for analyses of video-based data sets is a plus. They will... work closely with our software and AI engineers to ensure that the models are integrated into actionable user interfaces. Job Duties • Analyzes and develops formalisms, algorithms and software for applications in biomedical research. • Develops and maintains software tools and infrastructure for resolving specific problems. • Assists in the development, testing and revision of programs in a team with diverse bioinformatics expertise. • Performs other duties as assigned. Responsibilities: • Clean, organize, and analyze large, multi-model data sets • Build, train, test, and evaluate machine learning models on our proprietary data sets • Understand and implement the latest video-based machine learning models • Continuously improve the performance of the models by analyzing results and experimenting with different techniques • Collaboratively ensure the models are integrated into the user interfaces. Experience and Education M.S. in Computer Science, Bioinformatics, (Bio)mathematics, (Bio)statistics, Physics, Electrical Engineering, or related field OR B.S. with demonstrated experience in broadly defined areas of bioinformatics. 0 - 2 years post-graduation experience in data analysis and/or scientific software development. Technical Skills/Specifications: • Strong experience with Python and related data science libraries such as Pandas, Numpy, Scikit-learn. • Strong experience with machine learning frameworks such as Tensorflow or PyTorch. • Experience with video analysis with machine learning, specifically with CNNs and other deep learning models. • Experience with data visualization tools such as Matplotlib or Seaborn. • Strong understanding of data science and machine learning principles and best practices. • Experience with cloud platforms such as AWS or GCP. • Strong debugging and problem-solving skills. Why UT Southwestern? With over 75 years of excellence in Dallas-Fort Worth, Texas, UT Southwestern is committed to excellence, innovation, teamwork, and compassion. At UT Southwestern, we invest in you with opportunities for career growth and development that align with your future goals and help to provide security for you and your family. Our highly competitive benefits package offers healthcare, PTO and paid holidays, on-site childcare, wage, merit increases and so much more that are all available on the day you start work. UT Southwestern is honored to be a Veteran Friendly work environment that is home to approximately 800 veterans. We value your integrity, dedication, and the commitment you've made to our country. We're proud to support your next mission. Ranked by Forbes as one of the Top 10 National Employers, we invite you to be a part of the UT Southwestern team where you'll discover teamwork, professionalism, and consistent opportunities for growth. This position is security-sensitive and subject to Texas Education Code §51.215, which authorizes UT Southwestern to obtain criminal history record information. UT Southwestern Medical Center is committed to an educational and working environment that provides equal opportunity to all members of the University community. As an equal opportunity employer, UT Southwestern prohibits unlawful discrimination, including discrimination on the basis of race, color, religion, national origin, sex, sexual orientation, gender identity, gender expression, age, disability, genetic information, citizenship status, or veteran status. To learn more, please visit: https://jobs.utsouthwestern.edu/why-work-here/diversity-inclusion