Bioinformatics Jobs
A job board made for computational biologists and those seeking their support
Work With The Bioinformatics CRO
The Bioinformatics CRO is a fully distributed contract research company that serves the computational biology needs of biotechnology companies, with a focus on genomics. We are expanding our valued network of highly skilled consultants, which spans all inhabitable continents and most areas of computational biology.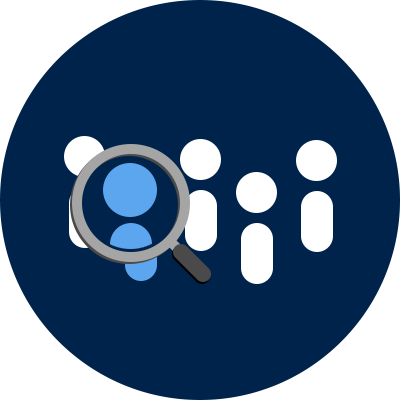 Let Us Do the Work
Contingency Recruitment Services
At The Bioinformatics CRO, we hope to assist biotech companies with all their computational biology needs. Whether you are looking for custom analyses or a new full-time hire, we can help. With our extensive talent network and field-specific expertise, we'll help you find the right bioinformatics job candidate. Get more from your recruitment and let us find your next hire.

Looking for Work?
Join our talent network to be contacted when relevant opportunities arise.

Looking to Hire?
Listings will stay active for 3 weeks. Please allow up to 2 business days for us to review and publish your job listing.
More Bioinformatics Jobs
Associate Director, Bioinformatics
Application Deadline: 13 February 2023 Department: BioInformatics... Employment Type: Full Time Location: Remote (United States) Description At Bionano Genomics®, we are committed to unlocking understanding of genome biology to advance the promise of genomics in areas including cancer and human disease, agricultural bioengineering and genome discovery. Our optical genome mapping and analysis tools help researchers see true genome structure to fill in what's missing from sequencing-based data.At Bionano, we are invested in the success of our customers and users around the world, and are dedicated to supporting them with the tools, resources and support they need to achieve their goals and make a real impact on improving quality of life for all. Summary, Primary Duties, Skills And Experience Job Summary:Bionano Genomics is looking for an experienced, innovative Associate Director, Bioinformatics to lead development of analysis methods and high-throughput bioinformatics pipelines for identifying and analyzing structural variants and other tools for interpretation of genomic data. The Associate Director, Bioinformatics will be joining a diverse, collaborative team to further expand our suite of analysis tools. The candidate is expected to have in-depth experience both with contemporary bioinformatics approaches for genomic analysis and software engineering best practices. Primary Duties and Responsibilities: • Lead cross-functional team to develop, implement and validate bioinformatics analysis applications targeted for clinical adoption. • Provide scientific and technical expertise/direction and leadership.Direct and perform data analysis and interpretation. • Participate in defining and improving processes and driving software engineering best practices. • Participate in code walk-throughs and reviews of coded solutions. • Collaborate with other internal technical and computational biology teams. • Produce written documentation of applications, algorithms, validations, SOPs, and other processes. • Communicate results and status to leadership, peers and direct reports. • Performs other related duties as required. Required Skills/Abilities: • Expert knowledge of current bioinformatics analysis methods and resources. • Proficient with software engineering best practices, developing production-level code and using version control tools. • Prior experience managing and developing direct reports. • Strong programming and debugging experience with Python and one or more of the following: Java, R, Perl, C++, Bash. • Excellent verbal and written communication skills. • Experience with NGS and long-read sequencing technologies including structural variant detection and annotation. • Experience with high-performance computing (cluster and/or cloud). • Ability to multi-task and shift priorities in a fast-paced environment. • Demonstrated ability to efficiently organize work assignments and establish priorities. Preferred Skills/Abilities: • Familiarity with bioinformatics workflow managers (e.g., Nextflow, Cromwell). • Experience with analysis of clinical data, including prioritization and identification of disease-driving variants. • Familiarity with cloud computing technologies such as AWS Batch, Amazon EC2, Amazon FSx for Lustre, AWS Parallel Cluster. Education and Experience Requirements: • MS or PhD in bioinformatics, computer science, genomics, statistics or related field. Equivalent industry experience accepted. • 7+ years professional experience in bioinformatics development. • 3+ years leading cross-functional teams of software developers and bioinformatics scientists. Equal Employment Opportunity Employer Bionano Genomics does not accept resumes submitted by agencies. The Human Resources team is the focal point for all recruitment and hiring at the company. Agencies are asked not to contact or forward resumes to our Executive team, Management team, or any current Bionano employee for consideration. Resumes are only accepted from agencies if a signed agreement is in place and therefore Bionano Genomics is not responsible for any fees related to unsolicited resumes.Bionano Genomics is an Equal Opportunity Employer and Prohibits Discrimination and Harassment of any kind. Bionano is committed to the principles of equal opportunity employment for all employees and to providing a work environment free of discrimination and harassment. All employment decisions at Bionano are based on business needs, job requirements and individual qualifications, without regard to race, color, religion or belief, national, social or ethnic origin, sex (including pregnancy), age, physical, mental or sensory disability, HIV Status, sexual orientation, gender identity and/or expression, marital, civil union or domestic partnership status, past or present military service, family medical history or genetic information, family or parental status, or any other status protected by the laws or regulations in the locations where we operate. Bionano will not tolerate discrimination or harassment based on any of these characteristics and encourages applicants of all ages. Bionano participates in E-Verify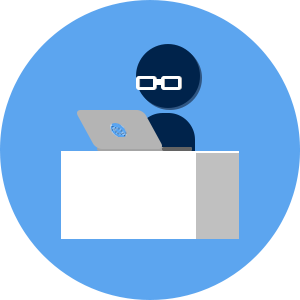 Principal Scientist, Bioinformatics
Boundless Bio is a San Diego-based, next generation precision oncology company employing an exciting new area of cancer biology, extrachromosomal DNA ("ecDNA"), to revolutionize the way cancer is treated. As a Principal Scientist, Bioinformatics at Boundless Bio, you will play a significant role in helping us transform exciting ecDNA discoveries into the next revolution of cancer medicines. The... role offers the opportunity to impact the discovery and development of transformational therapies in ecDNA driven cancers with high unmet medical need. The successful candidate will be responsible for supporting early target validation and translational biology groups by providing computational analysis and insights from experimental data. The role requires strong understanding of the generation, analysis, and interpretation of omics data in cancer biology, particularly data from various DNA and RNA NGS methods. Successful candidate will contribute to the design of biologic experiments and lead analysis and interpretation of resulting data to support biologic conclusions surrounding novel drug targets, ecDNA biology, pre-clinical decisions and potential patient enrichment strategies. Duties and Responsibilities: Working in close collaboration with translational biology, pre-clinical scientists and computational biology teams in a highly energized biotech environment, responsibilities include but are not limited to: • Collaborate as a member of cross functional teams planning and executing experimental strategies to drive rational decision making across preclinical drug and translational biology programs • Planning, integration, analysis and interpretation of data originating from a wide range of cellular and molecular profiling platforms, including genomic, transcriptomic, proteomic, and potentially functional assays, as well as mining public databases • Multivariate pattern recognition and mapping between molecular profiles of target effects and biological or disease phenotypes • Develop and apply innovative computational analysis to leverage internal, public and partner datasets and empower data-driven decisions for target prioritization and validation. • Analyze experiments using predictive translational models that can illuminate mechanisms of ecDNA biology and the impact of pharmacologic targets • Accelerate cutting edge predictive computational research in drug discovery utilizing new technologies, model systems and potentially machine learning-AI • Develop data reporting and visualization methods to enable interpretation of complex datasets • Author scientific reports, and present methods, results and conclusions to publishable standard • Contribute to planning and execution of collaborative projects with leading academic and research groups Education/Experience: • PhD in cancer biology, computational biology, or bioinformatics strongly preferred • 6+ years of experience in applying quantitative approaches to solve biological problems in pharma or biotech research environments, with considerable depth of experience in cancer biology and omics data generation and analysis • Significant experience in analysis of DNA NGS inclusive of structural variation and copy number variation; experience with analysis of RNAseq and other large expression datasets. • Strong experience in the inter-disciplinary application of computational analysis methods to life science data • Specific experience in applying bioinformatics approaches to validate drug targets and support lead validation and optimization in small molecule drug discovery teams • Demonstrated ability to integrate heterogeneous data sources and perform multivariate analysis of integrated datasets • Proven expertise in the development and/or implementation of algorithms to distill, analyze and interpret complex datasets • Experience with data display and visualization methods enabling biologists to interrogate results • Experience of computational biology research utilizing and integrating multi-omic approaches in drug discovery & translational research: molecular profiling platforms, CRISPR/shRNA, mRNA, mutational, epigenetic and proteomics profiling • Familiar with various cancer genomics consortium efforts, tools and databases • Expertise in algorithmic implementation, statistical programming and data manipulation, open-source bioinformatics tools and database structures • Proven problem-solving skills, collaborative nature and adaptability across disciplines • Excellent verbal and written communication skills. Fluent verbal and written English language skills prerequisite • Demonstrated ability to work cross functionally in a highly collaborative matrixed environment. Boundless Bio fosters an inclusive company culture that values diverse talent, backgrounds, and experiences. We are proud to be an equal opportunity employer. All qualified applicants will receive consideration for employment without regard to race, color, religion, gender, gender identity, national origin, genetics, disability, age, sexual orientation, veteran status, or any other protected categories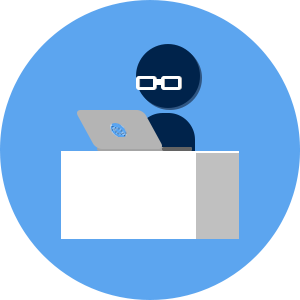 Director of Bioinformatics - Simply Biotech
Director of Bioinformatics- Simply Biotech Overview... Are you looking for a new career opportunity with an exciting biotech company?! Then we've got the right team for you! In this role, you're responsible for the duties listed below. Immediate opening for a Director of Bioinformatics, in Carlsbad, CA who possesses: • PhD in bioinformatics, computational biology, or biology or related • 5+ years of bioinformatics experience • Leadership experience • Expertise in bioinformatics, genomics, and proteomics resources • Epigenetic assays experience is a plus Email resumes to aencarnacion@simplybiotech com or call 858.427.3668 FULL DESCRIPTION: Leads, directs and inspires a team of Bioinformaticians conducting the processing of customer data, maintenance and improvement of existing analysis pipelines, and transfer of new analysis pipelines to production The Selected Candidate Will Be Responsible For • Provides both strategic and tactical/technical leadership and expertise in areas of design, analysis and reporting • Accountable for providing end-to-end Bioinformatics services from project conception to data delivery • Responsible for maintaining and improving existing production analysis pipelines and transferring prototype analysis pipelines into production • Responsible for scaling up customer facing training and education program • Supports and mentors the performance and career of a team of Bioinformaticians delivering high-quality results • Manage day-to-day activities of Bioinformaticians responsible for processing customer data based on deadlines • Participates in the development and maintenance of a data analysis and delivery platform for non-clinical / clinical customers • Contributes to departmental strategic and goal-setting plans in order to meet corporate strategic goals • Collaborates and communicates effectively with senior management and other stakeholders or cross-functional teams • Functions independently while understanding the requirements for communication, collaboration and partnerships The Selected Candidate Will Further Possess • PhD. graduate level training in bioinformatics, computational biology, or biology related fields with significant bioinformatics experience preferred • 5+ years' experience (industry or academic) is preferred • Demonstrated leadership and managerial skills directing and motivating a team of bioinformatic scientists • Expert knowledge of current bioinformatics/genomics/proteomics resources and open-source tools • Experience with cloud-based analyses and workflow managers (Nextflow preferred) is a plus • Experience with epigenetic assays is a plus • Experience with cloud-based analyses and workflow managers (Nextflow preferred) is a plus • Experience with epigenetic assays is a plus Salary Range: $125,000-$175,000/yr For immediate and confidential consideration, please email your resume to aencarnacion@simplybiotech com or call 858.427.3668 More information can be found at www.simplybiotech.com
Bioinformatics Specialist
The University of California, Irvine's Institute for Memory Impairments and Neurological Disorders (UCI MIND) has an opportunity for a Specialist Grade 1 position within the laboratory of Vivek Swarup, PhD working in the area of genomics and neurodegenerative diseases. This position requires a PhD in genomics, computational biology, genetics, computer science, statistics or related field or other related fields. A major focus of this position will be to develop pipelines to analyze complex multi-omics datasets including bulk RNA-seq, single-cell RNA and ATAC-seq, ChIP-seq, etc to understand the molecular mechanisms underlying neurodegenerative diseases, including Alzheimer's disease.Requirements:Successful candidates must have a PhD in genomics, computational biology, genetics, computer science, statistics or related field or related area. We are especially interested in applicants with proficiency in the following areas:-Previous research experience in human and/or mouse... transcriptomics, genetics and related fields-General working knowledge neuroscience, machine learning, and statistics theories and principles.-An understanding of statistics including multi-variate modeling and multiple hypothesis testing-Experience with programming languages including R, Python, Bash, and LINUX.-Experience running analyses on high performance computing clusters-Knowledge of Linux/Unix operating system, shell scripting, and source-code versioning systems such as GitHub-Ability to learn new computer languages and software as needed-Ability to conceptualize and create table and figures-Ability to create presentations for professional audiences -Experience in publishing research in peer-reviewed journals-Excellent attention to detail, for accurate data analysis.-Ability to keep accurate and organized lab records-Ability to work on several projects simultaneously and to switch focus as needed.-Working knowledge and ability in the use of computers (PC and MAC operating systems).-Skill in using various computer software (e.g., Microsoft Office, Adobe products, etc.)-Good communication skills and ability to work well with multiple individuals.-Good organization and time management skills. Always punctual. Applicants must have advanced writing skills and experience with scientific writing. Candidates must be able to work effectively with interdisciplinary teams and to manage projects within a complex organization; therefore, excellent interpersonal, organizational, and oral and written communication skills are essential. This position will be appointed at the level that is commensurate with the education and experience of the individual candidate
Bioinformatics Programmer 2
Bioinformatics Programmer 2 Job Number Full/Part Time Schedule Salary 23232767 Full Time 8AM - 5PM $64,400 - $122,000 Position Information he Institute for Integrative Genome Biology (IIGB) with its two affiliated centers, the Center for Plant Cell Biology and the Center for Infectious Disease Vector Research, was established in 2000 to pioneer solutions for hunger, disease, and environmental... sustainability, some of the greatest challenges confronting the 21st century. It pursues these aims by embracing advances in genomics technologies with multidisciplinary research in projects exploring the development of more nutritious foods, disease- and flood-resistant crops, alternative fuel sources and new medical and pharmaceutical treatments, among many others. Comprised of over 100 physical and life scientists, engineers, biologists, computer scientists and statisticians in 16 Departments and 4 UCR Colleges and Schools, IIGB is organized around an 11,000 sq. ft. suite of Core Facilities that serve as a centralized, shared-use resource for campus researchers, offering advanced services in bioinformatics, genomics, microscopy, proteomics, and metabolomics/lipidomics. Please note: While we do not anticipate that our position will be eligible for visa sponsorship, international applicants are still welcome to apply. Education Education Requirements Degree Requirement Bachelor's degree in biological science, computational/programming, or related area and/or equivalent experience/training. Required Licenses License Requirement License Required Conditions Condition Requirement Educational Conditon Required Experience Experience Requirement 2 - 4 years of related experience. Required Minimum of 3 years professional experience with common programming languages/environments used in scientific data analysis, specifically Required R and Bioconductor packages, but also Python and C/C++ Required Minimum of 1 year experience with Windows/MacOS/Linux/Unix programming environment Preferred Minimum of 1 year experience with high-throughput sequencing experience Preferred Minimum of 1 year experience with git/GitHub, or general source control Preferred Minimum of 1 year demonstrated knowledge of basic statistical methods, including p-values, multiple hypothesis testing, and correlation methods Preferred Minimum of 3 years professional hands-on experience with next generation sequence data analysis, such as RNASeq, de novo assembly, and genotyping. Required Minimum of 1 year experience with web development and relational database design Preferred Special Conditions Special Condition Requirement Must pass a background check. Required Minimum Requirements Ability to communicate technical information in a clear and concise manner. Working knowledge of applications programming and web development. Working knowledge of databases. Interpersonal skills in order to work with both technical and non-technical personnel at various levels in the organization. Working knowledge of bioinformatics methods and data structures. Self motivated, able to learn quickly, meet deadlines and demonstrate problem solving skills. Working project management skills. Working knowledge of modern biology and applicable field of research. Working knowledge of application and data security concepts. Working knowledge of applications programming and web development under desktop/high performance cluster computing. Preferred Qualifications Working knowledge of programming languages similar to C/C++, R and Python with an open-source package management system and environment, or any other scripting languages Working knowledge of databases and creating data semantic layer for data visualization tools Working knowledge of git/github, or general source control system Working knowledge of various sequencing data's normalization procedures Working knowledge of co-expression gene network analysis and gene set enrichment analysis (GSEA) using hypergeometric, Fisher's exact, and chi-square test Ability to analyze and criticize statistical methods in use as well as to write clear, concise and accurate reports of findings Ability to learn new computer languages and software as needed Ability to read and understand research papers and statistical methodology Strong communication skills Additional Information In the Heart of Inland Southern California, UC Riverside is located on nearly 1,200 acres near Box Springs Mountain in Southern California; the park-like campus provides convenient access to the vibrant and growing Inland region. The campus is a living laboratory for the exploration of issues critical to growing communities' air, water, energy, transportation, politics, the arts, history, and culture. UCR gives every student, faculty and staff member the resources to explore, engage, imagine and excel. UC Riverside is recognized as one of the most ethnically diverse research universities in the country boasting several key rankings of which we are extremely proud. • UC Riverside is proud to be ranked No. 12 among all U.S. universities, according to Money Magazine's 2020 rankings, and among the top 1 percent of universities worldwide, according to the 2019-20 Center for World University rankings. • UC Riverside is the top university in the United States for social mobility. - U.S. News 2020 • UCR is a member of the University Innovation Alliance, the leading national coalition of public research universities committed to improving student success for low-income, first-generation, and students of color. • Among top-tier universities, UC Riverside ranks No. 2 in financial aid. - Business Insider 2019 • Ranked No. 2 in the world for research, UCR's Department of Entomology maintains one of the largest collections of insect specimens the nation. - Center for World University Rankings • UCR's distinguished faculty boasts 2 Nobel Laureates, and 13 members of the National Academies of Science and Medicine. The University of California is an Equal Opportunity/Affirmative Action Employer with a strong institutional commitment to the achievement of excellence and diversity among its faculty and staff. All qualified applicants will receive consideration for employment without regard to race, color, religion, sex, sexual orientation, gender identity, national origin, age, disability, protected veteran status, or any other characteristic protected by law. For information about our generous employee benefits package, visit: Employee Benefits Overview Job Description Details View complete Job Description for this position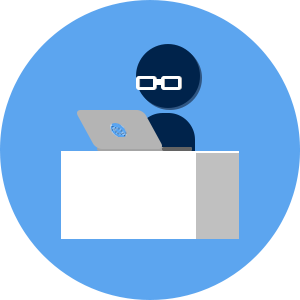 Bioinformatics Scientist III - Department of Biomedical and Health...
​Location: LOC_HOME-Home/Remote Office Location Req ID: 203016... Shift: Days Employment Status: Regular - Full Time ​About Us We're seeking breakthrough makers! Children's Hospital of Philadelphia was built on the belief that we can change lives. Today, in every role throughout our hospital, research institute and care network, the 22,000 members of our workforce are finding new ways – big and small – to make a difference for the patients and families we serve. If you are ready to challenge yourself, be inspired and grow – no matter what your role – you just may be the kind of breakthrough maker who will thrive at CHOP. ​CHOP is proud to share that we are ranked No. 1 on Forbes' 2022 list of America's Best Large Employers! Job Summary The Bioinformatics Group in the Department of Biomedical and Health Informatics (DBHI) at The Children's Hospital of Philadelphia (CHOP) is seeking a level III Bioinformatics Scientist to join a group of professional bioinformatics scientists in the Bioinformatics Group within the Department of Biomedical and Health Informatics (DBHI). The Bioinformatics Scientist will attend project meetings and interact with the laboratory groups on a project-by-project basis. The Scientist will be expected to lead analyses and require minimal supervision by an experienced bioinformatician and the full support and experience of more than 20 experienced bioinformatics scientists in our collegial and collaborative group. The successful candidate will have had either academic or on-the-job training in translational or basic research, especially in functional genomics projects. They must have demonstrable productivity in bioinformatics, with at least five (5) years of experience (inclusive of focused academic research training) in bioinformatics projects utilizing Python as well as the R programming language. Demonstrated ability to perform statistical analysis of bioinformatics data, such as with R and Bioconductor, is required. In addition to general bioinformatics experience, we require evidence of significant contributions to projects in at least two of the following areas: transcriptional analyses, epigenomics/genetics analyses, single-cell omics profiling, biomarker development, or high-throughput proteomics. Other application skills in bioinformatics, such as methods development and applications such as in machine learning or data integration efforts will be a plus. The successful candidate should be able to work in cross-site teams on deadlines and have strong communication and listening skills. The candidate must be able to manage multiple projects and be prepared to work both independently and on collaborative efforts to complete projects within expected timelines. The candidate should be ready to commit to full data and research reproducibility. Interviewees will be asked to give a project presentation and complete a basic programming and analytical task as part of the interview process. Job Responsibilities • Pre-Analysis (10%): Actively participate in the development of application portfolio by developing knowledge of internally developed systems, open-source programs, and commercial applications. Provide efficient data management support. • Lead development of additional pipeline functionality and changes by providing knowledge of both collaboration-specific requirements and bioinformatics discipline advances • Coding (10%): Code and generally support code and applications on behalf of collaborative project and/or team. • Master best practices for project-based code development, QC, and execution consist with the expectations of specific collaborations • Lead peer-to-peer code reviews by participating in informal and formal critical code reviews • Data Analysis (30%): Analyze data of high complexity by applying sound statistical and commonly accepted bioinformatics methods to -omics data primarily under the direction of the collaborative project team • Lead regular peer-to-peer review of analysis plans in both informal and formal settings • Develop multiple specialty analytical areas that serve one or more collaborative teams • Lead adoption of best practices in specialty analytical or biomedical areas by the bioinformatics group and peers • Collaboration (30%): Lead bioinformatics portion of scientific collaborations as the primary bioinformatics resource Job Responsibilities (Continued) • As bioinformatics point, assume management role for projects of low-to-moderate complexity, including all aspects of timelines, risk identification and mitigation strategies, and communication mechanisms • Directly manage all elements of project satisfaction and performance relative to scientific project aims • Promote continual objective, hard discussions about overall health of project and relationship • Develop new collaborations with moderate degree of supervision • Academic Output (20%): Lead project-based presentations, grant sections, and manuscript sections with subsequent review by peers and mentors • Regularly coordinate and write bioinformatics-focused manuscripts and publications • Regularly coordinate and lead podium presentations and posters • Proactively contribute to entire bioinformatics and other sections of grant and award proposals Required Education and Experience Required Education: Master's Degree Required Experience: At least five (5) years of experience in applied bioinformatics, genomics, and computational work. This experience can be inclusive of a relevant PhD dissertation. Preferred Education, Experience & Cert/Lic Preferred Education: Doctorate's in biological or computational discipline Additional Technical Requirements • Ability to, under supervision, conceive of, plan, implement, validate, and disseminate entire research projects is required. • Ability to assume principal investigator or similar role in academic research is preferred. • Strong UNIX/LINUX expertise required. • Proficiency in R or similar commonly used bioinformatics language required • Experience with Python, Perl, or other languages required. • Experience with pipeline or workflow development frameworks preferred. • Experience with management and analysis of complex data types required. • Proficiency in various open source and commercial bioinformatics resources and software required. • Experience with genomic/proteomic data analysis methods required. • Experience or knowledge of technologies commonly used in biological labs, such as PCR, cloning, electrophoresis gels, and cell culture required. • Knowledge of the working mechanism of microarray, NGS, mass spectrometry, or other high-throughput technologies and awareness of their strengths and weaknesses, as well as applicability to a specific biological problem is required. • Familiarity with resources of genomic data sets and analysis tools, such as UCSC Genome Browser, Bioconductor, ENCODE, and NCBI databases is required. • Ability to correctly select and perform statistical tests for most types of genomic data, and to properly interpret their results in the scenario of a specific study is required. • Ability to leverage unique knowledge of bioinformatics, applied biostatistics, molecular biology, and measurement platforms for effective scientific discussion with biologists and clinicians is required. • Ability to determine most favorable academic output as a primary research outcome is preferred. • Ability to objectively critique results and present as valid or questionable, taking into account all aspects of study design, technical issues, and limitations of workflows is required. • Excellent organization and communication skills with an emphasis on strong presentation skills • Ability to independently plan and execute analyses of moderate complexity required To carry out its mission, it is of critical importance for the Children's Hospital of Philadelphia (CHOP) to keep our patients, families and workforce safe and healthy and to support the health of our global community. In keeping with this, CHOP has mandated all workforce members on site at any CHOP location for any portion of their time be vaccinated for COVID-19 as a condition of employment. This mandate also applies to workforce members performing work for CHOP at non-CHOP locations. Additionally, all workforce members based in or regularly scheduled to work at any New Jersey location are mandated to be both vaccinated and boosted for COVID-19, with booster timing consistent with applicable guidelines. The CHOP COVID-19 vaccine mandate is in alignment with applicable local, state and federal mandates. CHOP also requires all workforce members who work in patient care buildings or who provide patient care to receive an annual influenza vaccine. Employees may request exemption consideration for CHOP vaccine requirements for valid religious and medical reasons. Please note start dates may be delayed until candidates are fully immunized or valid exemption requests are reviewed. In addition, candidates other than those in positions with regularly scheduled hours in New Jersey, must attest to not using tobacco products. EEO / VEVRAA Federal Contractor
Senior Bioinformatics Analyst
Bioinformatics Analyst: Location: Boston, Massachusetts... Duration: 6- month Contract to hire We are seeking a Senior Bioinformatics Analyst to join the Pathology department at one of the largest academic medical centers in the Northeastern United States. This role will encompass working with independent design and innovation in algorithm development, data analysis, quality assurance/system testing, and user interface/report development. If you are an individual who has the desire to make an impact on medical care, with a focus on cancer care, through providing innovative molecular and cytogenetic diagnostic services, please apply below Responsibilities: • Design and apply bioinformatics algorithms using tumor sequencing data, building data models and databases to aid in analysis of genetic data • Analyze data quality and integrity from existing algorithms as part of the specimen tracking process • Analyze large molecular data sets of tumor sequencing data, working closely with faculty and staff to recommend technology-based solutions and strategies • Modify and develop new data visualization tools for the analysis and management of biological data • Provide customer support for Pathology staff, and work with Pathology leadership on research collaborations for internal/external investigators Must Have: • Masters degree in Biology, PHD preferred, in bioinformatics, computer sciences, and or life/sciences Molecular Genetics, Bioinformatics, or related field • 3+ years of NGS experience (Next Generation Sequencing) if PHD - 4-5 years if they have a MS • Familiarity with Python or R • Must come from a clinical background Nice to Have: • Familiarity with programming tools such as Java, C/C++, statistical programming using R, web-development, and database query through SQL • Strong understanding of principles of experimental design • Experience in modern data analysis paradigms and working with projects/project deadlines
Bioinformatics Analyst, Infectious Diseases
The Division of Infectious Diseases and International Health is seeking a talented and passionate Bioinformatics Analyst to support ongoing microbiologic bioinformatics analysis pipelines, as well as develop and explore unique approaches to development for pathogen genomics. The individual will integrate their knowledge and experience into current research and clinical efforts in analyzing... large-scale genomic data with a focus on its applications in the field of microbiology for both clinical and public health use. The primary need will be to maintain, develop, document, and validate comparative genomic analysis for speciation, as well as strain comparison. In addition, there will be need and opportunity for the development of metagenomics pipelines with a need to evaluate antimicrobial resistance surveillance. The candidate will need to collaborate closely with the wet lab technologists and be comfortable handling appropriate private health information required with the clinical work. Drafting timely reports after sequencing has taken place will also be expected. Development in the area of pathogen genomics would be welcome and encouraged. This can include long-read plasmid analysis and comparison to understand mobile resistance, metagenomics, antimicrobial resistance evaluation data sharing, and development in computing efficiencies/pipeline development. There would also be opportunities for collaboration with public health and hospital epidemiology, as there will be a focus on the recent CDC-funded Pathogen Genomic Centers of Excellence. The candidate will be mentored by a bioinformatics lead scientist and a physician scientist. There will also be opportunities to work with outside collaborators on multiple distinct projects, including microbiome, microbe strain relatedness, and developing and designing queries for virulence and resistance genes. The candidate is expected to work on the university-shared high-performance computing infrastructure that is tailor-designed to address the substantial processing, networking, and data moving challenges arising from genomic science. The candidate will also be responsible for writing manuscripts describing their work and presenting at national/international conferences. Job duties include: • Collaborating extensively with investigators and faculty on all aspects of their research projects from experimental design to data processing/analysis/visualization/exploration. • Implementing automated and well-documented NGS analysis workflows for genomic/metagenomics data sets. • Ability to adapt to the highly dynamic nature of the bioinformatics field and contribute to the evaluation, testing, and implementation of new software packages and algorithms. • Acting as a liaison to various data science sections across the University of Virginia, as well as the Public Health Lab, including the Health System data warehouse teams, Biocomplexity Institute, and the academic research computing teams. • Maintaining accurate and validated clinical analysis pipelines for clinical laboratory work as required by the American College of Pathologists. • In addition to the above job responsibilities, other duties may be assigned. Required Knowledge & Skills: • Understanding of next-generation sequencing technologies and their data formats, including Illumina, Nanopore, and PacBio platforms. • Strong knowledge of working in a Linux environment; experience working on a high-performance computing cluster is needed. • Advanced proficiency in Python, Perl, or another scripting language. • Advanced proficiency in R/Python (or other) for data management, data visualization, and statistical analysis. • Experience in using common open-source bioinformatics tools for analyzing next-generation sequence data sets. • Experience working with prokaryotic whole genome sequencing data is desirable. • Experience working with metagenomics/metatranscriptomics data sets for microbiome research is desirable. • Familiarity with both structured (SQL) and/or unstructured (no-SQL) databases or other database management is desirable. • Experience using a workflow management system like Nextflow/Snakemake/WDL-Cromwell to set up, execute, and monitor complex bioinformatics pipelines is desirable. • Familiarity using version control tools like Git/Github. • Motivated, independent, and highly organized. • Excellent written and oral communication skills. Qualified candidates must have: • Education: Master's degree in bioinformatics, genomics, biostatistics, computer science, or a related field. • Experience: Three years of relevant experience. This position is a restricted position and is dependent upon project need, availability of funding, and performance. This is an exempt-level, benefited position. For more information on the benefits at UVA, visit www.hr.virginia.edu/benefits. This position is located in Charlottesville, VA. The position will remain open until filled. The University will perform background checks on all new hires prior to employment. A completed pre-employment health screen is required for this position prior to employment. For more information about UVA and the Charlottesville community, please see http://www.virginia.edu/life/charlottesville and https://embarkcva.com/. COVID Vaccination Requirement and Guidelines Please visit the UVA COVID-19 Job Requirements and Guidelines webpage prior to applying for current information regarding vaccination requirements and guidelines for employment at UVA
Staff Scientist, Bioinformatics
Be our next Bioinformatician for the R&D Mol Dx team for the Clinical Diagnostics Group's efforts to expand into Reproductive Health, Infectious Diseases and Human Genetics. You are passionate about improving healthcare, with ample experience developing bioinformatics tools and pipelines. You will develop, improve, and deploy bioinformatics pipelines and algorithms, perform statistical analysis... of ddPCR and NGS datasets, and will communicate findings to the team and the broader organization. The Clinical Diagnostics Group's R&D team develops solutions that save lives. We are a globally integrated and multicultural team driven by the boundless scope of opportunity to impact the future of healthcare. We strive to create better experiences for both clinicians and their patients while helping our people grow and develop themselves in a thriving and supportive environment. We are undergoing a rapid evolution, which includes building an R&D team focused on Molecular Diagnostics, leveraging our next-generation droplet digital PCR (ddPCR) platforms. Bio-Rad has established the market lead in digital PCR and now we're expanding into Molecular Diagnostics for our clinical laboratory customers. We believe our partition technology (creating hundreds of thousands of droplets) will open new, innovative avenues in the clinical diagnostics markets. How You'll Make an Impact In this role you will: • Deploy Bioinformatics pipeline and analysis solutions via AWS • Packaging and deployment of bioinformatics software • Lead the development of NGS pipelines: methyl-seq, RNAseq, WGS, and amplicon sequencing • Lead the bioinformatics efforts for launching clinical diagnostic applications in Reproductive Healthy (e.g. NIPT, carrier screening) • Support molecular biology team with external collaborations and partnerships of novel markers for disease (e.g preeclampsia, endometriosis, preterm birth) • Work closely with R&D, Software, and Marketing teams in the Clinical Diagnostics Groups at Bio-Rad. • Deliver high impact presentations, communicating strategy and progress for both internal and external audiences. • Provide leadership and mentor junior members of the team. What You Bring • PhD with 4+ years' experience, Masters with 6+ years of experience, or Bachelor's degree with 8+ years of experience. Preferred education in Bioinformatics, Computer Science, Statistics, Mathematics, Physics or another related quantitative discipline. • Ability to communicate with individuals across different business functions, inside and outside the company. • Experience leading the development of bioinformatics pipelines for regulatory products • Expert knowledge of version control with git and github. • Comfortable working in a Linux/cloud compute environment: HPC and AWS • Comfort with statistical analysis of biological data (NGS and/or ddpcr) • Expert knowledge of common bioinformatics databases, resources, and tools. • Strong Python programming skillset and experience and experience with C++, R, SQL is a plus • Experience in full product development cycle (from concept to launch) under QMS and design control is a plus • Experience with docker or singularity and Shiny App development is a plus . Vaccination Requirement:   Ability and consent to upload proof of completed Covid-19 vaccination into our secure database within 3 days of start date. Who We Are: For 70 years, Bio-Rad has focused on advancing the discovery process and transforming the fields of science and healthcare. As one of the top five life science companies, we are a global leader in developing, manufacturing, and marketing a broad range of high-quality research and clinical diagnostic products. We help people everywhere live longer, healthier lives. Recently voted a Best Place to Work, Bio-Rad offers a unique employee experience with collaborative teams that span the globe. Here, you are supported by leadership to build your career and are empowered to drive change that makes an impact you can see Benefits: Bio-Rad's biggest asset is its people, and the reason why our Total Rewards deliver programs that provide value, quality, affordability, and inclusivity while satisfying the diverse needs of our evolving workforce. Our robust offerings serve to enrich the overall health, wealth, and wellbeing of our employees and their families through the various stages of an employee's work and life cycle. We're proud to offer rich options, including no-cost medical plans, free HSA money, a new fertility offering with stipend, life and disability, paid parental leave, 401k plus profit sharing, employee stock purchase program, a new upgraded and streamlined mental health platform, extensive learning and development opportunities, education benefits, student debt relief program, pet insurance, wellness challenges, time off, ERG's, and more! EEO Statement: Bio-Rad is an Equal Employment Opportunity/Affirmative Action employer, and we welcome candidates of all backgrounds. Veterans, people with disabilities, and people of all races, ethnicities, genders, ages, and orientations are encouraged to apply. Agency Non-Solicitation:  Bio-Rad does not accept agency resumes, unless the agency has been authorized by a Bio-Rad Recruiting Representative. Please do not submit resumes unless authorized to do so. Bio-Rad will not pay for any fees related to unsolicited resumes. #LI-AK1 #LI-Hybrid
Bioinformatics Programmer 5 (5993U), Innovative Genomics Institute...
Bioinformatics Programmer 5 (5993U), Innovative Genomics Institute - 46618 About Berkeley ... At the University of California, Berkeley, we are committed to creating a community that fosters equity of experience and opportunity, and ensures that students, faculty, and staff of all backgrounds feel safe, welcome and included. Our culture of openness, freedom and belonging make it a special place for students, faculty and staff. The University of California, Berkeley, is one of the world's leading institutions of higher education, distinguished by its combination of internationally recognized academic and research excellence; the transformative opportunity it provides to a large and diverse student body; its public mission and commitment to equity and social justice; and its roots in the California experience, animated by such values as innovation, questioning the status quo, and respect for the environment and nature. Since its founding in 1868, Berkeley has fueled a perpetual renaissance, generating unparalleled intellectual, economic and social value in California, the United States and the world. We are looking for equity-minded applicants who represent the full diversity of California and who demonstrate a sensitivity to and understanding of the diverse academic, socioeconomic, cultural, disability, gender identity, sexual orientation, and ethnic backgrounds present in our community. When you join the team at Berkeley, you can expect to be part of an inclusive, innovative and equity-focused community that approaches higher education as a matter of social justice that requires broad collaboration among faculty, staff, students and community partners. In deciding whether to apply for a position at Berkeley, you are strongly encouraged to consider whether your values align with our Guiding Values and Principles, our Principles of Community, and our Strategic Plan. At UC Berkeley, we believe that learning is a fundamental part of working, and our goal is for everyone on the Berkeley campus to feel supported and equipped to realize their full potential. We actively support this by providing all of our staff employees with at least 80 hours (10 days) of paid time per year to engage in professional development activities. To find out more about how you can grow your career at UC Berkeley, visit grow.berkeley.edu. Departmental Overview The Innovative Genomics Institute (IGI) is a non-profit, academic research organization formed through the partnership of UC Berkeley and UC San Francisco, and located on the UC Berkeley campus. A key focus of the IGI is accelerating translation of CRISPR-based approaches to address real-world problems in human health, agriculture, and climate. The IGI is committed to hiring and developing staff who want to work in a high-performing culture that supports the outstanding work of our faculty and students. The IGI is interested in candidates who will contribute to our commitment to excellence, diversity, and inclusion in academia. The IGI is also interested in applicants who may have had non-traditional career paths, taken time off for family/personal reasons, or excelled in careers outside academia. Most of our job postings list "required" and "preferred" qualifications. We encourage individuals to apply who do not meet every preferred qualification, but who could grow and thrive in the role. Application Review Date The First Review Date for this job is: December 22, 2022 Responsibilities Deploys and integrates large-scale cluster computing, storage, and network infrastructure. The group and institute rely on the turnaround of large-scale sequencing data to biologically relevant results in an extremely rapid way. This requires a large-scale computing system that integrates multiple compute servers into a single accessible compute cluster system. The Bioinformatics Programmer applies an advanced understanding of Linux, x86, and cluster systems. Manages and scales high-speed network infrastructure. Manages complete usage of group computing infrastructure by testing for inefficiencies. Monitors software being utilized in existing and new pipelines are properly configured to take advantage of highly distributed computing resources. Ensures that group members' bioinformatic software and pipelines are properly configured and deployed to take full advantage of computing infrastructure. Resolves problems with computing hardware and software. Fixes high-end cluster computing infrastructure software and hardware failures. Rapidly identifies problems with compute infrastructure in a heterogeneous environment, ranging from small to large sized compute nodes. This includes being able to troubleshoot hardware system failures and network failures. Distinguishes between true hardware failures from software and/or usage failures by the group. Responsible for direct hands-on repair of computing infrastructure and solving technical computing problems independently. Perform independent and group research with the goal of novel biological discoveries. Develops methods that incorporate both biological and computational knowledge to facilitate the discovery of new biological entities that may include the discovery of novel viruses and mobile genetic elements; the discovery of new metabolic and energetic pathways using both existing and novel tools. Central to this is the facilitation of methods for the discovery of new genome editing tools. Analyzes and synthesizes different types of data (chemical, physical, and biological) from many different environments (soil, marine, deep subsurface). Focuses on the main research goals for the group that includes the integration of different types of data from many disparate environments. Utilizes modern data science tools to integrate large sequencing datasets with heterogeneous data types. Specifically, the coordination of microbial and viral genomes with biologically relevant data. For example, the association between microbial genomes and the correspondence of microbial genomes with environmental parameters (for example - sulfur and nitrogen species concentrations). Authors manuscripts for publication in research journals; present oral and poster presentations at research conferences. Authors scientific level publications in high-level journals. Responsible for quality graphics and figures from complex scientific data. As needed, collaborates with other members of the group and non-group collaborators with publications and presentations. Develops new algorithms and bioinformatic processing pipelines for genome reconstruction and analysis from massive metagenomic and metatranscriptomics. Creates bioinformatic algorithmic and processing pipelines in order to scale to massive dataset sizes. Develops bioinformatic methods so they can be broadly applicable to data from different environmental sources and sequencing platforms. For example, development tools must be able to process from both complex and simple communities and data from both long and short-read sequencing platforms. Creates Bioinformatic pipelines in order to be deployed across heterogeneous computing systems and be disseminated for use by users not part of the group. Guides institute members in the selection of appropriate bioinformatic analyses. Assists members of the group with analysis methods applying various data types and analyses. These data types range from single gene surveys to complex metagenomic and metatranscriptomic large sequencing datasets. The analysis includes the selection of pipelines that will effectively take advantage of compute infrastructure while maintaining data and analysis integrity. Applies advanced statistical knowledge of the analysis of microbial communities that includes the selection of correct wet lab and field protocols that will affect downstream bioinformatic method selection and analyses. Train staff, graduate students, and postdoctoral researchers in directly performing bioinformatic programming development. Utilizes both direct one-on-one and group interactions with members of the group with varying degrees of bioinformatic expertise. Directly communicates and trains group members that are primarily biologists that have varying degrees of experience in computational systems and bioinformatic understanding. Develops and implements strategies with executive personnel for computational biological programs for large research groups, departments, and institutes. Manages data access and priorities for members of the group and international collaborators. The availability of the computational resources of the group is generally limited. As a result, one of the main goals is to ensure that computational infrastructure, specifically data storage, is properly balanced between archival and contemporary data sources. Additionally, monitors data access as the bulk of the computational resources are meant for group members. Collaborates with outside members and takes precautions in securing data to ensure that members and collaborators do not improperly use data. This also extends to computational resource usage, as collaboration is essential to the group, but must not hinder internal group usage. Verifies the quality, standardization, and providence of new data. Monitors large amounts of novel sequencing data that is constantly being generated. The new data entering the lab must be processed in a way that is both standardized and usable by the whole group. Develops practices and methods that ensure that all incoming data to the lab conforms to robust and standardized quality control. Process new data in a way that is translatable to a large multi-user group with varying degrees of technical training. This can mean ensuring that new data is tagged in a way that is understandable by everyone in the lab to ensure that data processing pipelines are compatible with existing analysis infrastructure. In collaboration with development partners and IGI leadership, participates in the development of proposals and funding requests. Leads a team of bioinformatics programming professionals. Responsible for project budgets and financial reporting. Required Qualifications Expert knowledge of bioinformatics methods, applications programming, web development, and data structures. Expert understanding of relational databases, web interfaces, and operating systems. Highly developed project management skills. Expert knowledge of modern biology and applicable field of research. Highly developed interpersonal skills in order to work with both technical and non-technical personnel at all levels internally and externally to the organization, including the ability to effectively communicate and interface with the campus, departmental, and institute leadership. Communication skills to work with both technical and non-technical personnel in multiple fields of expertise and at various levels including the ability to guide both bioinformatic and non-bioinformatic researchers. Ability to effectively communicate and interface with the campus, departmental, and institute leadership. Advance familiarity with online bioinformatic databases and systems, such as ggKbase, IMG, NCBI, CyVerse, and EMBL ENA. Experience with the design, deployment, and maintenance of large-scale computing architecture and integration with databases and interfaces, i.e. DevOps. Specifically, advanced Unix-based system administration. Expert knowledge of web, application, and data security concepts and methods. Expert knowledge of clinical data security practices. Advanced knowledge of microbial genomics, including knowledge of microbial genomic field sampling methods and genomic wet lab protocols. Data science experience, specifically integrating biological and non-biological data; Understanding of database and search systems, such as SQL, MongoDB, and Elasticsearch. Experience with effectively analyzing large data with modern visualization tools. Experience synthesizing biological and informatics themes. Demonstrated development of tools for analyzing large-scale sequence datasets. High-level understanding of microbial phylogenetics. Advanced statistical knowledge of analyzing microbial ecology data. Education/Training: Ph.D. degree in a related area and or equivalent experience/training. Preferred Qualifications Thorough knowledge of genome assembly and reconstruction from complex metagenomic samples. Ability to develop independent research themes and assist in the acquisition of funding from governmental agencies and private donors. Knowledge and experience integrating microbial genomics in an ecological framework. Ability to communicate through research articles and presentations. Demonstrated history publishing in a research journal. Experience presenting orally at scientific conferences. Ability to develop novel methods for the analysis of metagenomic and metatranscriptomic data. Salary & Benefits This is a full-time (40 hours per week), career position that is eligible for full UC benefits. This position is exempt and paid monthly. The annual salary for this role is commensurate with experience within the range of $140,000.00 - $209,900.00. This is a hybrid position, eligible for 50% remote capability. For information on the comprehensive benefits package offered by the University visit: https://ucnet.universityofcalifornia.edu/compensation-and-benefits/index.html How to Apply Please submit your cover letter and resume when applying. Equal Employment Opportunity The University of California is an Equal Opportunity/Affirmative Action Employer. All qualified applicants will receive consideration for employment without regard to race, color, religion, sex, sexual orientation, gender identity, national origin, disability, or protected veteran status. For more information about your rights as an applicant see: https://www.eeoc.gov/sites/default/files/migrated_files/employers/poster_screen_reader_optimized.pdf For the complete University of California nondiscrimination and affirmative action policy see: http://policy.ucop.edu/doc/4000376/NondiscrimAffirmAct To apply, visit https://careerspub.universityofcalifornia.edu/psp/ucb/EMPLOYEE/HRMS/c/HRS_HRAM.HRS_APP_SCHJOB.GBL?Page=HRS_APP_JBPST&Action=U&FOCUS=Applicant&SiteId=21&JobOpeningId=46618&PostingSeq=1 Copyright ©2022 Jobelephant.com Inc. All rights reserved. Posted by the FREE value-added recruitment advertising agency jeid-9e48c8636631ba46b08f55d8494b29d1