The Bioinformatics CRO Podcast
Episode 45 with Jill Reckless & Jon Heal
Jill Reckless, CEO and co-founder of RxCelerate, and Jon Heal, Head of In Silico Designs at RxCelerate, discuss the virtual biotech industry, outsourcing drug development, and using bioinformatics for target optimization.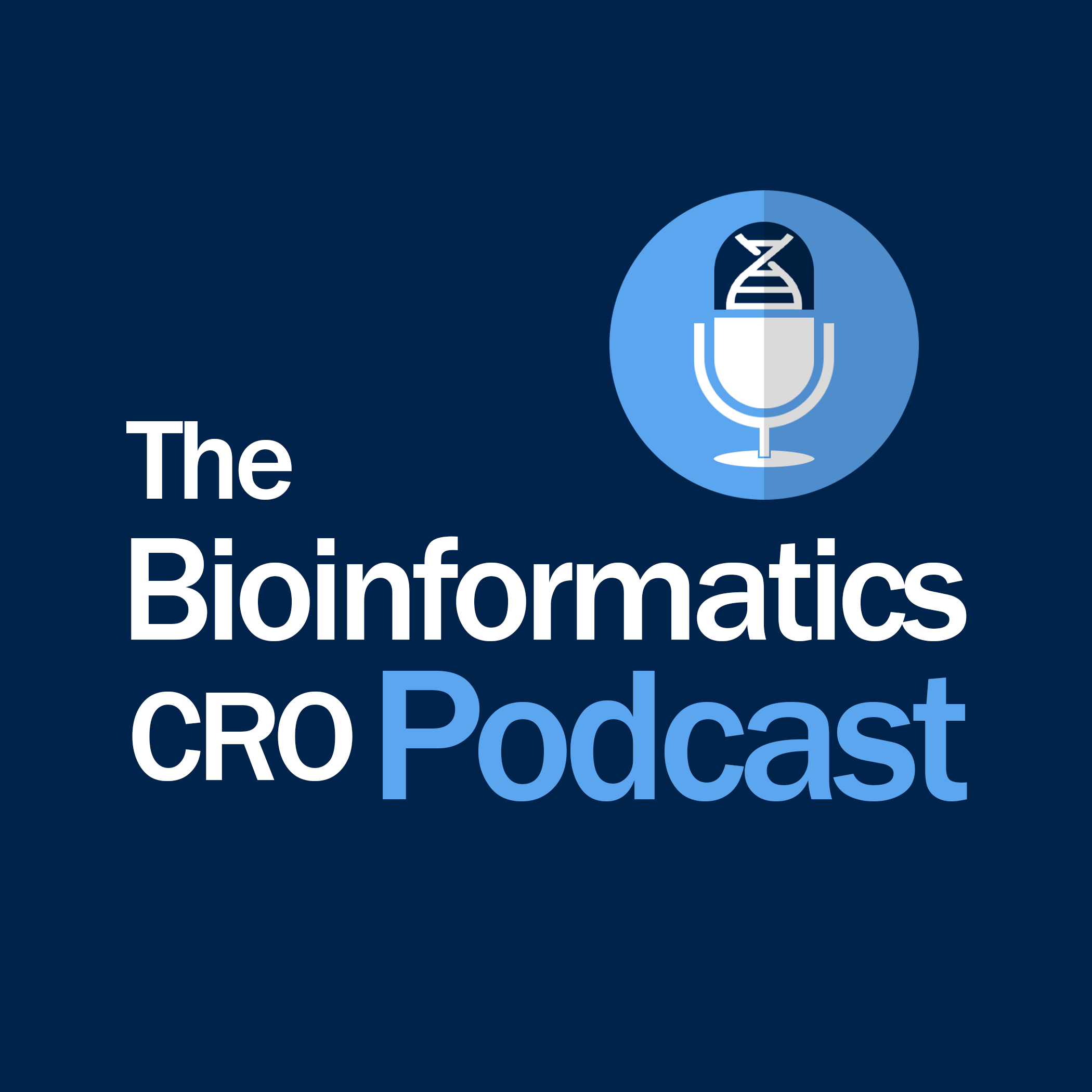 On The Bioinformatics CRO Podcast, we sit down with scientists to discuss interesting topics across biomedical research and to explore what made them who they are today.
You can listen on Spotify, Apple Podcasts, Google Podcasts, Amazon, and Pandora.

Jill is co-founder and CEO of RxCelerate, an outsourced drug development platform. Having completed her PhD at the National Heart and Lung Institute in London, Jill was an academic at the University of Cambridge until December 2011 before founding RxCelerate.
Jon is Head of In Silico design at RxCelerate. After completing a PhD at Imperial College London, he founded a computational biology-based drug development company Prosarix, which was acquired by RxCelerate in 2019.

Transcript of Episode 45: Jill Reckless & Jon Heal
Coming soon…