Bioinformatics Jobs
A job board made for computational biologists and those seeking their support
Work With The Bioinformatics CRO
The Bioinformatics CRO is a fully distributed contract research company that serves the computational biology needs of biotechnology companies, with a focus on genomics. We are expanding our valued network of highly skilled consultants, which spans all inhabitable continents and most areas of computational biology.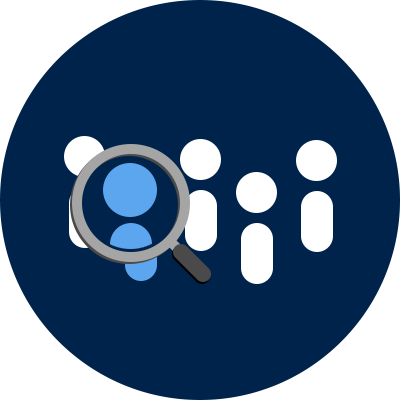 Let Us Do the Work
Contingency Recruitment Services
At The Bioinformatics CRO, we hope to assist biotech companies with all their computational biology needs. Whether you are looking for custom analyses or a new full-time hire, we can help. With our extensive talent network and field-specific expertise, we'll help you find the right bioinformatics job candidate. Get more from your recruitment and let us find your next hire.

Looking for Work?
Join our talent network to be contacted when relevant opportunities arise.

Looking to Hire?
Listings will stay active for 3 weeks. Please allow up to 2 business days for us to review and publish your job listing.
More Bioinformatics Jobs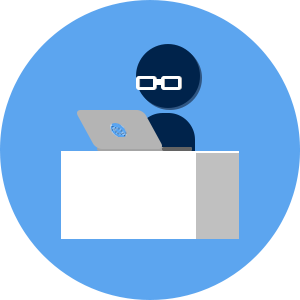 Bioinformatics Analyst, Infectious Diseases
The Division of Infectious Diseases and International Health is seeking a talented and passionate Bioinformatics Analyst to support ongoing microbiologic bioinformatics analysis pipelines, as well as develop and explore unique approaches to development for pathogen genomics. The individual will integrate their knowledge and experience into current research and clinical efforts in analyzing... large-scale genomic data with a focus on its applications in the field of microbiology for both clinical and public health use. The primary need will be to maintain, develop, document, and validate comparative genomic analysis for speciation, as well as strain comparison. In addition, there will be need and opportunity for the development of metagenomics pipelines with a need to evaluate antimicrobial resistance surveillance. The candidate will need to collaborate closely with the wet lab technologists and be comfortable handling appropriate private health information required with the clinical work. Drafting timely reports after sequencing has taken place will also be expected. Development in the area of pathogen genomics would be welcome and encouraged. This can include long-read plasmid analysis and comparison to understand mobile resistance, metagenomics, antimicrobial resistance evaluation data sharing, and development in computing efficiencies/pipeline development. There would also be opportunities for collaboration with public health and hospital epidemiology, as there will be a focus on the recent CDC-funded Pathogen Genomic Centers of Excellence. The candidate will be mentored by a bioinformatics lead scientist and a physician scientist. There will also be opportunities to work with outside collaborators on multiple distinct projects, including microbiome, microbe strain relatedness, and developing and designing queries for virulence and resistance genes. The candidate is expected to work on the university-shared high-performance computing infrastructure that is tailor-designed to address the substantial processing, networking, and data moving challenges arising from genomic science. The candidate will also be responsible for writing manuscripts describing their work and presenting at national/international conferences. Job duties include: • Collaborating extensively with investigators and faculty on all aspects of their research projects from experimental design to data processing/analysis/visualization/exploration. • Implementing automated and well-documented NGS analysis workflows for genomic/metagenomics data sets. • Ability to adapt to the highly dynamic nature of the bioinformatics field and contribute to the evaluation, testing, and implementation of new software packages and algorithms. • Acting as a liaison to various data science sections across the University of Virginia, as well as the Public Health Lab, including the Health System data warehouse teams, Biocomplexity Institute, and the academic research computing teams. • Maintaining accurate and validated clinical analysis pipelines for clinical laboratory work as required by the American College of Pathologists. • In addition to the above job responsibilities, other duties may be assigned. Required Knowledge & Skills: • Understanding of next-generation sequencing technologies and their data formats, including Illumina, Nanopore, and PacBio platforms. • Strong knowledge of working in a Linux environment; experience working on a high-performance computing cluster is needed. • Advanced proficiency in Python, Perl, or another scripting language. • Advanced proficiency in R/Python (or other) for data management, data visualization, and statistical analysis. • Experience in using common open-source bioinformatics tools for analyzing next-generation sequence data sets. • Experience working with prokaryotic whole genome sequencing data is desirable. • Experience working with metagenomics/metatranscriptomics data sets for microbiome research is desirable. • Familiarity with both structured (SQL) and/or unstructured (no-SQL) databases or other database management is desirable. • Experience using a workflow management system like Nextflow/Snakemake/WDL-Cromwell to set up, execute, and monitor complex bioinformatics pipelines is desirable. • Familiarity using version control tools like Git/Github. • Motivated, independent, and highly organized. • Excellent written and oral communication skills. Qualified candidates must have: • Education: Master's degree in bioinformatics, genomics, biostatistics, computer science, or a related field. • Experience: Three years of relevant experience. This position is a restricted position and is dependent upon project need, availability of funding, and performance. This is an exempt-level, benefited position. For more information on the benefits at UVA, visit www.hr.virginia.edu/benefits. This position is located in Charlottesville, VA. The position will remain open until filled. The University will perform background checks on all new hires prior to employment. A completed pre-employment health screen is required for this position prior to employment. For more information about UVA and the Charlottesville community, please see http://www.virginia.edu/life/charlottesville and https://embarkcva.com/. COVID Vaccination Requirement and Guidelines Please visit the UVA COVID-19 Job Requirements and Guidelines webpage prior to applying for current information regarding vaccination requirements and guidelines for employment at UVA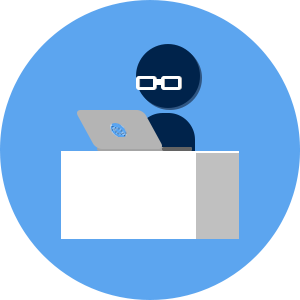 Bioinformatics Scientist III - Center for Data Driven Discovery
​Location: LOC_HOME-Home/Remote Office Location Req ID: 215212... Shift: Days Employment Status: Regular - Full Time Seeking Breakthrough Makers Children's Hospital of Philadelphia (CHOP)—named America's 2022 Best Large Employer by Forbes—offers countless ways to change lives. Our diverse community of more than 20,000 Breakthrough Makers will inspire you to pursue passions, develop expertise, and drive innovation. At CHOP, your experience is valued; your voice is heard; and your contributions make a difference for patients and families. Join us as we build on our promise to advance pediatric care—and your career. CHOP's Commitment to Diversity, Equity, and Inclusion CHOP is committed to building an inclusive culture where employees feel a sense of belonging, connection, and community within their workplace. We are a team dedicated to fostering an environment that allows for all to be their authentic selves. We are focused on attracting, cultivating, and retaining diverse talent who can help us deliver on our mission to be a world leader in the advancement of healthcare for children. We strongly encourage all candidates of diverse backgrounds and lived experiences to apply. Job Summary The Center for Data Driven Discovery (D3b) at The Children's Hospital of Philadelphia (CHOP) is seeking a passionate level III (senior) Bioinformatics Scientist to join our over 30 professional data engineers, developers, and bioinformatics scientists. The Bioinformatics Scientist will be joining a new translational research unit focused broadly on 1) discovering oncogenic mechanisms of pediatric brain tumors and 2) identifying novel therapeutic targets and 3) development of new tools, packages, and/or applications to facilitate pediatric research and inform clinical trial development. This team will work openly and collaboratively with researchers in the Department of Bioinformatics and Health Informatics (DBHI), the Division of Oncology and Center for Childhood Cancer Research (CCCR) at CHOP, as well as external collaborators. GitHub, Docker, AWS EC2, and/or CAVATICA will be utilized for module development and code review will be practiced routinely with other team members. This scientist will intellectually lead and contribute to manuscripts and grant applications. Job Summary (Continued) The Bioinformatics Scientist will attend team and project meetings and interact daily with other team members. The Scientist will be mentored by Dr. Jo Lynne Rokita within D3b, but will be expected to take a lead, proactive scientific role as a bioinformatics domain expert in 1-2 focus areas within multi-disciplinary teams made up of internal and external collaborators. Ongoing and past projects include: - OpenPedCan (https://github.com/PediatricOpenTargets/OpenPedCan-analysis), in collaboration with DBHI, CCCR, and NIH, expanded from: - OpenPBTA (https://github.com/AlexsLemonade/OpenPBTA-analysis), in collaboration with Alex's Lemonade Stand Foundation - annoFuse (https://github.com/d3b-center/annoFuse) and shinyFuse (http://shiny.imbei.uni-mainz.de:3838/shinyFuse/) to prioritize and visualize putative oncogenic fusions - Identification of novel immunoepigenetic/immunogenetic/noncoding therapeutic targets and developing a companion RShiny application to mine and plot splicing data - Identification of novel mechanisms of tumor progression to inform priority biomarkers for liquid biopsy and/or deep sequencing Job Responsibilities The successful candidate must have experience in the following areas: a) Experience setting up new analysis pipelines and working in high-performance and/or cloud-based computing environments towards bioinformatics data processing for large-scale projects. b) Code organization and reproducible workflow experience using git, Docker, and R or Python. c) Experience analyzing sequencing data related to cancer, for e.g. - germline or somatic single nucleotide variants (SNVs), indels, structural variations (SVs), fusions, RNA expression data, copy number variants, splicing, epigenomics (ATAC, ChIP-Seq, methylation), single cell data. The successful candidate's experience with established methods for processing genomics data should allow them to develop new analytical workflows. Candidate strengths are the ability to work in cross-site, multidisciplinary teams with deadlines, being detail-oriented, able to openly communicate. The candidate must be able to manage multiple projects and be prepared to work both independently and on collaborative efforts to complete projects within expected timelines. The candidate should be ready to commit to full data, code, documentation, and open research transparency and reproducibility, will be asked to share their GitHub/Bitbucket handle, and give a project presentation as part of the interview process. This position can be fully remote or hybrid. Required Licenses, Certifications, Registrations None Required Education and Experience Required Education: Master's Degree Required Experience: At least five (5) years of experience in applied bioinformatics, genomics, and computational work. This experience can be inclusive of a relevant PhD dissertation. Preferred Education, Experience & Cert/Lic • Five (5) or more years of experience in applied bioinformatics, genomics, and computational work. This experience can be inclusive of a relevant PhD dissertation. • Demonstrable experience in project-level data harmonization and integration, including phenotype and genotype harmonization for multi-omics datasets, for cancer data resources is a plus. • Experience or knowledge of technologies commonly used in biological labs, such as next generation sequencing, PCR, cloning, electrophoresis gels, and cell culture. Additional Technical Requirements • Strong UNIX/LINUX expertise required. • Proficiency in R and/or Python required. • Proficiency creating R Shiny applications required. • Proficiency using GitHub and Docker required. • Proficiency in various open source and commercial bioinformatics resources and software required. • Strong knowledge of, and experience with, cancer genomics bioinformatics applications and research preferred. • Knowledge of the working mechanism of microarray, NGS, other high-throughput technologies and awareness of their strengths and weaknesses, as well as applicability to a specific biological problem is preferred. • Familiarity with resources of genomic data sets and analysis tools, such as UCSC Genome Browser, Bioconductor, ENCODE, and NCBI databases is required. • Ability to correctly select and perform statistical tests for most types of genomic data, and to properly interpret their results in the scenario of a specific study is preferred. • Ability to interact with biologists and clinicians during a scientific discussion is required. • Accountability and attention to timelines. • Excellent organization and communication skills with an emphasis on strong presentation skills. • Ability to independently plan and execute analyses of moderate complexity required. • Ability to provide objective validation of results required. • Ability to work in a team environment. To carry out its mission, CHOP is committed to supporting the health of our patients, families, workforce, and global community. As a condition of employment, professionals working onsite—at any CHOP location, for any portion of time—must be vaccinated for COVID-19. Learn more. CHOP also requires employees who work in patient care buildings to receive an annual influenza vaccine. Employees may request exemptions for valid religious and medical reasons. Start dates may be delayed until candidates are immunized or exemption requests are reviewed. EEO / VEVRAA Federal Contractor | Tobacco Statement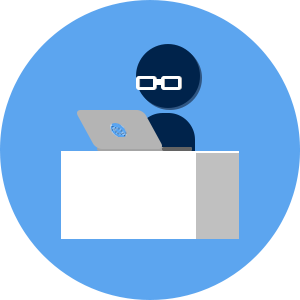 Research Bioinformatician Bioinformatics & Comp Biology
The primary purpose of the Research Bioinformatician position is to carry out data preparation responsibilities related to cancer clinical trials, develop skilled statistical programs, perform statistical analysis associated with clinical data and prepare written reports to investigators. In addition, this position prepares statistical considerations for basic trial designs or grants and performs... biostatistical reviews of protocols. KEY FUNCTION: • Statistical Consulting and Collaboration: • Compiles, analyzes and reports statistical data for various projects including, but not limited to manual and computer-aided data abstraction and evaluation, clinical trials, computerized imaging and bioinformatics. • Prepares statistical considerations for basic trial designs and carries out uncomplicated statistical analyses independently, but completes statistical responsibilities for more complex projects with supervision. • Assists faculty in the development of new statistical methodology for measurement and analysis of data. • Applies advanced statistical methods, simulation models, and skilled statistical programming as needed. • Assesses relevant literature as well as existing data, evaluates the quality of data used in reports and assists with preparation and distribution of data for committee and scientific meetings. • Attends project meetings with collaborators with or without supervisor as directed by supervisor. • May present findings at relevant meetings both inside and outside of the institution as requested. • Protocol Review: • Participates in the protocol review process jointly with supervisor. • Statistical Reporting: • Prepares written reports to investigators jointly with supervisor. • May present findings at relevant meetings both inside and outside of the institution as requested. • Other duties as assigned. EDUCATION: Required: Master's degree in Biostatistics, Statistics, Bioinformatics, Mathematics or related field. Preferred: PhD in Biostatistics, Statistics, Bioinformatics, Mathematics or related field. EXPERIENCE: Required: Two years experience with mainframe and/or PC databases, document processing and statistical software such as SAS and S-Plus. With preferred degree, no required experience. It is the policy of The University of Texas MD Anderson Cancer Center to provide equal employment opportunity without regard to race, color, religion, age, national origin, sex, gender, sexual orientation, gender identity/expression, disability, protected veteran status, genetic information, or any other basis protected by institutional policy or by federal, state or local laws unless such distinction is required by law. http://www.mdanderson.org/about-us/legal-and-policy/legal-statements/eeo-affirmative-action.html Additional Information • Requisition ID: 147658 • Employment Status: Full-Time • Employee Status: Regular • Work Week: Days • Minimum Salary: US Dollar (USD) 81,000 • Midpoint Salary: US Dollar (USD) 101,500 • Maximum Salary : US Dollar (USD) 122,000 • FLSA: exempt and not eligible for overtime pay • Fund Type: Soft • Work Location: Remote (within Texas only) • Pivotal Position: Yes • Science Jobs: Yes
Research Scientist - Bioinformatics & Scientific method development
At Lilly, we unite caring with discovery to make life better for people around the world. We are a global healthcare leader headquartered in Indianapolis, Indiana. Our 35,000 employees around the world work to discover and bring life-changing medicines to those who need them, improve the understanding and management of disease, and give back to our communities through philanthropy and... volunteerism. We give our best effort to our work, and we put people first. We're looking for people who are determined to make life better for people around the world. The scientific data and informatics group in Lilly Genetic Medicines is looking for a create and energetic computational scientist to participate in wide range of activities. The scientist will collaborate with a growing team comprised of chemists, biologist, bioinformaticians, geneticists and data scientists aimed at developing and enhancing in-silico capabilities for new modalities. This position presents an opportunity to support various stages of drug development from target identification to clinical candidate selection. Responsibilities: • Develop new computational/data science methodologies to improve the preparation, retrieval, analysis, and summarization of scientific data • Partner with business/research teams to identify/scope and execute data analytics efforts to answer scientific questions. • Maintain a strong communication and be fully engaged with scientists to ensure scientific delivery. • Support ongoing drug discovery projects through data analysis, tool and model development • Support the development & evaluation of new modalities from a target evaluation perspective. Minimal Qualifications: • Minimum PhD. in bioinformatics, chemoinformatics, computer sciences, or related field with minor in a biology/medical field. Additional skills: • Proficient in one or more scripting languages: Python, C++, PHP • Hands on experience in large scale data analysis in cheminformatics, biophysics, proteomics, genomics • Basic knowledge in genomes and transcriptomes. • A solid understanding of data science methodologies and application of these in solving drug discovery problems • A proven track record of development and independent implementation of widely used scientific applications/scripts/data sources • Global understanding of the drug discovery process and the different data resources available • Knowledge in web development is a plus • Excellent oral and written communication skills and the ability to effectively communicate across different cultures in the global scientific community • Ability to prioritize multiple activities and manage ambiguity. Eli Lilly and Company, Lilly USA, LLC and our wholly owned subsidiaries (collectively "Lilly") are committed to help individuals with disabilities to participate in the workforce and ensure equal opportunity to compete for jobs. If you require an accommodation to submit a resume for positions at Lilly, please email Lilly Human Resources ( Lilly_Recruiting_Compliance@lists.lilly.com ) for further assistance. Please note This email address is intended for use only to request an accommodation as part of the application process. Any other correspondence will not receive a response. Lilly is an EEO/Affirmative Action Employer and does not discriminate on the basis of age, race, color, religion, gender, sexual orientation, gender identity, gender expression, national origin, protected veteran status, disability or any other legally protected status. Our employee resource groups (ERGs) offer strong support networks for their members and help our company develop talented individuals for future leadership roles. Our current groups include: Africa, Middle East, Central Asia Network, African American Network, Chinese Culture Network, Early Career Professionals, Japanese International Leadership Network (JILN), Lilly India Network, Organization of Latinos at Lilly, PRIDE (LGBTQ + Allies), Veterans Leadership Network, Women's Network, Working and Living with Disabilities. Learn more about all of our groups. As a condition of employment with Eli Lilly and Company and its subsidiaries in the United States and Puerto Rico, you must be fully COVID-19 vaccinated and provide proof of vaccination satisfactory to the company (subject to applicable law). #WeAreLilly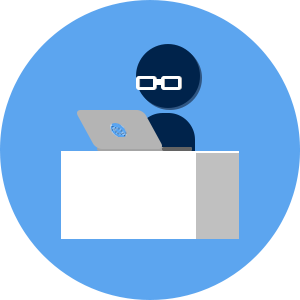 Public Health Bioinformatics Scientist (Laboratory Tech. IV) ...
Careers at DHEC: Work that makes a difference! Pursuing Excellence, Inspiring Innovation, Promoting Teamwork, and Embracing Service... Works closely with the Advanced Molecular Diagnostic Laboratory, and areas of Microbiology, with PHL Quality Division in developing a SOP and data verification procedure. Maintains quality assurance/control of NGS data generated by South Carolina Public Health Laboratory to ensure reproducibility, sensibility, and accuracy of the downstream bioinformatics analyses from sequencing generated data. This includes verification of the overall quality score of sequencing reads, trimming of adaptor sequences, carry-over material, and contamination detection and prevention. Perform bioinformatics analysis of NGS generated data using community-accepted or independently verified bioinformatics tools and develop a of pipelines for high throughput genomic analysis. Uses established guidelines to perform advanced data analytics procedures. Monitors various quality assurance indicators; performs quality control of results and initiates corrective actions; refers unresolved problems to supervisor. Assists in developing laboratory protocols for NGS bioinformatic analysis and maintaining documentation. Develops and implements a training module for Advanced Molecular Diagnostic staff on NGS data analysis to ensure continuity of operations and knowledge retention at the end of the technical assistance assignment. Collaborates with IT Systems Integration Team and Division of Acute Disease Epidemiology (DADE) on the development, implementation and maintenance of a data exchange system between the PHL, DADE, and CDC. State Minimum Requirements: A bachelor's degree in medical technology, microbiology, biochemistry or a closely related field and work experience as a medical technologist in a supervisory, teaching or consulting capacity. Institutions of Higher Learning must be recognized by the Council for Higher Education Accreditation. Agency Additional Requirements: Applicants indicating college credit or degree(s) on the application may upload an unofficial copy of the transcript as an attachment to the application. Please note that the agency will require an official, certified copy of the transcript or diploma prior to hiring. Any applicant with two or more of the qualifications below are encouraged to apply. Masters or doctoral degree in relevant field (e.g., bioinformatics, genetics, or molecular biology) Hands on experience with command-line or GUI bioinformatic analysis, especially of microbial organisms Hands-on experience with NGS workflows Strong technical writing and communication skills as demonstrable with peer-reviewed publication record. EEOC: Applicants needing an accommodation for medical reasons or a sincerely held religious belief may submit a request for an accommodation. A reasonable accommodation may be granted if it doesn't impose an undue hardship or pose a direct threat to the health and safety of others. SC DHEC is an equal employment opportunity/affirmative action employing agency. We are committed to a diverse workforce. SC DHEC does not discriminate on the basis of race, color, religion, sex (including pregnancy), national origin, age (40 or older), disability or genetic information. DRIVING RECORD: If this position requires the applicant to possess a valid driver's license to operate a state vehicle or personal vehicle, any applicant being considered in the final stages of selection for the position will be required to provide a certified copy of a 10-year driving record. The South Carolina Department of Health and Environmental Control offers an exceptional benefits package for FTE positions that includes: Health, Dental, Vision, Long Term Disability, and Life Insurance for Employee, Spouse, and Children 15 days annual (vacation) leave per year 15 days sick leave per year 13 paid holidays. State Retirement Plan and Deferred Compensation Programs Two (2) weeks paid parental leave REMOTE WORK: The option to work partially remote is available after six (6) months of employment if it applies to the position
Bioinformatics Analyst II, Cancer Genomics Research Lab (CGR)
Bioinformatics Analyst II, Cancer Genomics Research Lab (CGR) Job ID: req3223... Employee Type: exempt full-time Division: Clinical Research Program Facility: Rockville: 9615 MedCtrDr Location: 9615 Medical Center Drive, Rockville, MD 20850 USA The Frederick National Laboratory is a Federally Funded Research and Development Center (FFRDC) sponsored by the National Cancer Institute (NCI) and operated by Leidos Biomedical Research, Inc. The lab addresses some of the most urgent and intractable problems in the biomedical sciences in cancer and AIDS, drug development and first-in-human clinical trials, applications of nanotechnology in medicine, and rapid response to emerging threats of infectious diseases. Accountability, Compassion, Collaboration, Dedication, Integrity and Versatility; it's the FNL way. PROGRAM DESCRIPTION The Cancer Genomics Research (CGR) laboratory in Gaithersburg, MD, is a fast-paced, high-throughput organization dedicated to the support of molecular, genetic and epidemiologic studies for investigators at the National Cancer Institute's Division of Cancer Epidemiology & Genetics (DCEG). The Division includes over 70 principal investigators in epidemiology, genetics, and biostatistics who conduct multidisciplinary family- and population-based research to discover the genetic and environmental determinants of cancer, and new approaches to cancer prevention. This includes the design and analysis of high throughput studies using various types of "–omics" technologies such as array- and sequence-based genome-wide association studies, studies of tumor characteristics using integrated genomic data analysis and molecular epidemiologic studies based on novel metabolomic and macrobiotic assays. We are seeking a highly motivated bioinformatics analyst to join the bioinformatics team at the CGR and provide analytical support to DCEG. Working with DCEG investigators, external collaborators, CGR management and staff, the successful incumbent will provide leadership and support to the extensive DCEG analytical efforts, specifically: KEY ROLES/RESPONSIBILITIES • Building, managing, and maintaining pipelines to facilitate high-throughput genomic data analysis • Performing large-scale data analysis and other support using third party software and our in-house pipelines, including (but not limited to) data QC, reference mapping, variant calling, annotation, microbiome and gene function analysis • Contributing to the solutions of -omics analysis pipelines through exploring novel software, benchmarking, comparisons, testing, and troubleshooting • Organizing results into clear presentations and concise summaries of work, in formats useful for scientific interpretation BASIC QUALIFICATIONS To be considered for this position, you must minimally meet the knowledge, skills, and abilities listed below: • Possession of a bachelor's degree from an accredited college or university according to the Council for Higher Education Accreditation (CHEA) in bioinformatics, computer science, computational biology or related field. Foreign degrees must be evaluated for U.S. equivalency • In addition to educational requirements, a minimum of two (2) years of related analytical or bioinformatics software development experience • Hands-on experience in processing sequencing, genotyping, expression and other data utilizing bioinformatics tools • The ability to construct practical computational tools for data parsing, quality control, modelling and analysis for large-scale genetic or genomics datasets • Demonstrable shell scripting skills (e.g. bash, awk, sed) • Strong programming skills (e.g., in one or more of Perl, Python, R, C/C++, Java) • Experience managing large datasets and computational tasks, experience working in a Linux environment (especially a computational cluster environment) • Ability to obtain and maintain a security clearance PREFERRED QUALIFICATIONS Candidates with these desired skills will be given preferential consideration: • Familiarity with public genomic tools, databases and utilities • Familiarity with code management systems and protocols such as Git • Experience in the field of molecular and population genetics with a strong publication record. • Expertise in statistical programming and data manipulation (e.g. R, MATLAB) is desired • Experience with Google Cloud, AWS, or managed cloud environments • Experience with containerization (e.g. Singularity, Docker) • Experience with Snakemake or other workflow management systems • Team oriented with demonstrated ability to mentor others as well as self-educate in current bioinformatics techniques and resources • Excellent written and oral communication-ability to communicate clearly and effectively with staff and other groups within CGR and DCEG, and able to interpret data and write scientific reports as well as other written communications. Equal Opportunity Employer (EOE) | Minority/Female/Disabled/Veteran (M/F/D/V) | Drug Free Workplace (DFW) #readytowork
Principal Bioinformatics Scientist
Company Description For over 20 years, Abcam has been providing tools the scientific community needs to enable faster breakthroughs in critical areas like cancer, neurological disorders, infectious diseases, and metabolic disorders... We believe that to continue making progress, we need to work together in new ways. We need your own unique perspective as well as this of our people to make an always greater impact on the world. This community needs people like you: dedicated, agile and above all audacious so we can truly bring progress forward. Job Description Want to be part of a business with 22% growth last year? Are you looking to make a real impact on how science can make life-changing discoveries, on how we help life scientists achieve the next breakthrough? Does change and transformation excite you? Are you passionate about bringing bioinformatics to life (pun intended)? Then read on! As we scale our Bioinformatics capabilities, we have an exciting opportunity for a senior lead in our Machine Learning and Bioinformatics team in Cambridge (UK) and Boston (US). We work on next-generation solutions to fundamental questions, for example antibody development, cell engineering, etc. At Abcam, we are in a unique position, with strong data and technology offerings, advanced labs and expert teams. We work with internal and external partners, using algorithms and technology we continuously improve in order to scale and accelerate. If you are an enthusiastic and experienced bioinformatician then we look forward to receiving your application and to working with you. In this role you will: • Work in the Machine Learning and Bioinformatics team at the forefront of innovation in life sciences • Propose, design, implement, and develop solutions for difficult and complex Bioinformatics applications that will affect life-changing products and services • Work on challenging projects and end-to-end Bioinformatics processes • Lead projects and engage in long-term strategic planning • Supervise and mentor Bioinformatic developers and analysts • Collaborate internationally with like-minded and skilled colleagues to identify, plan, develop and deliver production-quality, cloud-based solutions • Have the opportunity to grow and develop in a fast-moving company Qualifications Please keep in mind that the following description reflects the background we believe would best fit the role. If you are confident that you can ramp up quickly in some of the areas, we would still like to get to know you and look forward to receiving your application! We would love to hear from people with: • Experience in implementing NGS analysis pipelines and developing bioinformatics approaches for DNA and protein sequence analysis • Experience in antibody or protein structural modelling and antibody structure-function relationship • Experience in immune repertoire sequencing, phage display and other experimental approaches to optimize/engineer properties of antibodies • A solid understanding of data and statistical analysis • An innovative and growth mindset, you are self-motivated and pro-active, a team player with a can-do attitude, who wants to help and be your brilliant self • An ability to rapidly prototype, write and maintain Python code to high quality and performance standards, using Bioinformatics libraries • Experience in leading projects and supervising people • An interest and endurance in tackling diverse and complex data problems • A PhD (or exceptional talent) in Bioinformatics, Computational Biology, Bio-Medical Engineering, or a related field • Five years or more of relevant experience And we are particularly keen if you also have: • Skilled in R and statistical analysis • Experience in software development practices • Experience in operating in an MLOps environment • Familiar with relational databases, data integration and statistical analysis • Attention to detail and highest coding standards • Excellent communication and interpersonal skills • An ability to work in a dynamic multidisciplinary environment, choosing and learning to use new tools as required If you would like to be a part of a collaborative team and a fast-paced, growing business with a focus on Machine Learning and Bioinformatics and the vision to become the most influential company and best-loved brand in life sciences, please do apply. Additional Information We know that when it comes to benefits, no one size fits all. Flexibility and choice matter which is why, in addition to market competitive salaries, we offer you a flexible benefits package which is tailored to your unique needs and support your financial, physical and emotional wellbeing. This includes our award-winning share scheme, 18 weeks fully paid maternity leave, 6 weeks fully paid paternity leave as well as highly flexible working and much more. Besides, your development will be integral to your experience here. You will grow alongside other talented minds, in ways you may often find unexpected. When people come together, incredible things happen. Here you'll work in a safe environment where you can be who you truly are. We'll champion and celebrate your uniqueness throughout your journey with us. This is how we excel at partnering with the scientific community no matter the challenge, ultimately helping solve the world's most critical diseases. Find out more about Diversity & Inclusion at Abcam. 743999879710633
Bioinformatics Intern (PHD) - AI&I
Why Mayo Clinic Mayo Clinic is the nation's best hospital (U.S. News & World Report, 2022-2023) and ranked #1 in more specialties than any other care provider. We have a vast array of opportunities ranging from Nursing, Clinical, to Finance, IT, Administrative, Research and Support Services to name a few. Across all locations, you'll find career opportunities that support diversity, equity and... inclusion. At Mayo Clinic, we invest in you with opportunities for growth and development and our benefits and compensation package are highly competitive. We invite you to be a part of our team where you'll discover a culture of teamwork, professionalism, mutual respect, and most importantly, a life-changing career! Mayo Clinic offers a variety of employee benefits. For additional information please visit Mayo Clinic Benefits. Eligibility may vary. Position description Under general supervision and guidance: - The analyst/programmer is responsible for the support of moderately complex software-based systems in the supported areas. - Contributes to the design, development, implementation, and maintenance of custom software, or the installation and maintenance of purchased software systems. - Produces documentation such as systems requirements, designs, and plans as requested by the work unit leadership. - Work will be reviewed for quality, timeliness, and adequacy at predetermined milestones. Qualifications Working towards a PhD in Computer Science or related Informatics field with a GPA of 3.0 or greater. Additional qualifications Previous work experience or course work in artificial intelligence and machine learning and use of software packages for data management and statistical analysis is preferred. Experience in coding with Python, R, Java, C++ or other programming languages, along with Linux/UNIX operating systems preferred. Exemption status Non-exempt Compensation Detail This position has a predetermined rate of $24.42 (min) to $30.00 (max) per hour; Education, experience and tenure may be considered along with internal equity when job offers are extended. Benefits eligible Yes Schedule Full Time Hours / Pay period 80 Schedule details Monday-Friday Weekend schedule N/A International Assignment No Site description Mayo Clinic is located in the heart of downtown Rochester, Minnesota, a vibrant, friendly city that provides a highly livable environment for more than 34,000 Mayo staff and students. The city is consistently ranked among the best places to live in the United States because of its affordable cost of living, healthy lifestyle, excellent school systems and exceptionally high quality of life. Recruiter Stephanie Baird EOE As an Affirmative Action and Equal Opportunity Employer Mayo Clinic is committed to creating an inclusive environment that values the diversity of its employees and does not discriminate against any employee or candidate. Women, minorities, veterans, people from the LGBTQ communities and people with disabilities are strongly encouraged to apply to join our teams. Reasonable accommodations to access job openings or to apply for a job are available
Bioinformatics Scientist/Sr. Bioinformatics Scientist
About Us Our mission is to cure cancer through high performance, accessible early cancer detection. That means saving lives... Delfi Diagnostics is a Johns Hopkins spinoff focused on the non-invasive detection of cancer at earlier stages, when it is most curable. DELFI uses artificial intelligence and whole genome sequencing to detect unique patterns of DNA fragmentation in the blood of patients with cancer. These analyses are performed through simultaneous examination of millions of DNA sequences using machine learning to identify tumor-specific abnormalities. In our passionate pursuit to radically improve health outcomes, we serve humanity when we: Lead with Science, Anchor in Pragmatism: We pioneer life-changing science by ensuring quality, transparency, and rigor at all times. We explore thoughtfully, experiment smartly, and deliver impact with conviction. Build With & For All: We embrace diverse backgrounds to innovate and achieve together. We are not just building a product - we aim to disrupt the path of cancer for all - no matter geography or socioeconomic class Put We over I: We are a home for high-performing people. Through teamwork, we build collective intelligence. Each of us wins when those we serve and those who serve with us--win. We show up with empathy, humility, and integrity at every step of the journey. In this position, you will have a key role in the Genomic Sciences team and work cross functionally in a research setting to apply your knowledge of biology and bioinformatics to enhance the DELFI cfDNA fragmentation assay. You will collaborate on study design and analyze and interpret genomic data to improve performance of the Delfi assay and develop new applications for this novel approach in oncology. What You'll Do • You will contribute to the conception and design of genomic studies and perform end-to-end analyses that include data gathering, processing, analysis, interpretation and presentation of results • You will develop new bioinformatics processes and use computational tools to extract actionable information from sequencing data • You will analyze complex genomic datasets to generate biological insights in the context of cancer detection and progression • You will identify and evaluate new opportunities for applications of the Delfi cfDNA fragmentation platform • You will review and analyze relevant literature in cancer biology and molecular diagnostics and effectively communicate results of published data to the broader research team • You will work closely with team members from Data Science and Translational Science to generate and analyze data to enable the company's goals. What You'll Have Accomplished 12 Months From Now • You will have identified novel features and applications of the DELFI assay and assessed their impact on performance in collaboration with other members of the Genomic Science, Translational research, Bioinformatics and Data Science teams • You will have contributed to the design and execution of fundamental studies to support company's products on their concept phase • You will have used your experience in Cancer Biology and Bioinformatics to drive the development of novel analysis approaches • You will have acquired new expertise related to chromatin biology and bioinformatic approaches benefiting from mutual knowledge exchange with your colleagues • You will be a respected member of the research team having collaboratively contributed to the design, analysis and interpretation of wet and dry lab studies Required What you'll bring to DELFI • MS in Bioinformatics or related field and 3 years of experience OR PhD in Cancer Biology, Genetics, Genomics or similar field with experience in Bioinformatics • Expertise in genomics (preferably cancer genomics) and analyzing large datasets • Proficiency in Python • Ability to perform exploratory data analyses and visualization using R • Ability to effectively communicate results to a range of audiences Preferred • Expertise in circulating tumor DNA (ctDNA) • Familiarity with chromatin biology and epigenetics • Familiarity with public genomic databases such as TCGA and gnomAD • Experience with AWS An equal opportunity employer We are an equal opportunity employer and value diversity at our company. We do not discriminate on the basis of race, religion, color, national origin, gender, sexual orientation, age, marital status, veteran status, or disability status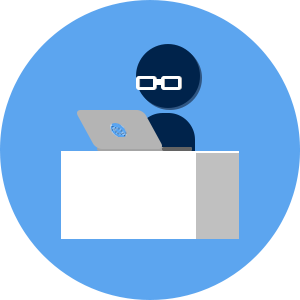 Bioinformatics Specialist
Description Essential Job Duties and Responsibilities... • Performs all work in compliance with company quality procedures and standards. • Makes detailed observations, analyzes data, and interprets results. • Prepares technical protocols and reports, including quantitative analyses and executive summaries. • Maintains familiarity with current scientific literature. • Investigates, develops, and implements new methods and technologies to advance projects. • May participate in scientific conferences and contribute to scientific journals. • Uses professional concepts in accordance with company objectives to solve complex problems in creative and effective ways. • May act as principal investigator in conducting own experiments. • Ensures that laboratory notebooks for assigned projects/experiments are maintained in accordance with the company's quality system. • Collaborates with Postmarket Surveillance Department to: • Assist in customer investigations regarding assay performance of all BioFire panels as needed. • Perform bioinformatic assessments of proprietary BioFire PCR assays. • Report the results of bioinformatics assessments to R&D development teams and additional departments, e.g., Postmarket Surveillance, Regulatory, and Analytical IVD Device Validation. • Design and perform experiments to assess the impact of results obtained from bioinformatic assessments. • Analyze and report experimental results. • Relay results to development teams about ongoing investigations to help with future panel refreshes and assay designs. • Collaborates with Postmarket Surveillance to meet company deadlines and goals. • Performs other duties as assigned. Qualifications Training and Education A Bachelor of Science in a scientific discipline is required. A master's degree in bioinformatics or related field is preferred. Experience Five years of experience in the field or related area, or a master's degree in bioinformatics plus 2 years' work experience. Knowledge, Skills, and Abilities • Working knowledge of molecular biology techniques including PCR • Proficiency with Microsoft Office Suite • Working knowledge of Sequence database(s) • Demonstrated proficiency in project planning, execution, and documentation. Physical Requirements Must be able to lift 50 lbs