Bioinformatics Jobs
A job board made for computational biologists and those seeking their support
Work With The Bioinformatics CRO
The Bioinformatics CRO is a fully distributed contract research company that serves the computational biology needs of biotechnology companies, with a focus on genomics. We are expanding our valued network of highly skilled consultants, which spans all inhabitable continents and most areas of computational biology.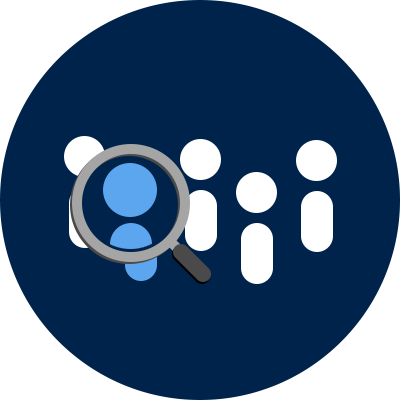 Let Us Do the Work
Contingency Recruitment Services
At The Bioinformatics CRO, we hope to assist biotech companies with all their computational biology needs. Whether you are looking for custom analyses or a new full-time hire, we can help. With our extensive talent network and field-specific expertise, we'll help you find the right bioinformatics job candidate. Get more from your recruitment and let us find your next hire.

Looking for Work?
Join our talent network to be contacted when relevant opportunities arise.

Looking to Hire?
Listings will stay active for 3 weeks. Please allow up to 2 business days for us to review and publish your job listing.
More Bioinformatics Jobs
Intern-Bioinformatics
Eikon Therapeutics is a new biopharmaceutical company employing revolutionary technology at the intersection of chemistry, engineering, computation, and biology to discover novel treatments for life-threatening diseases. Eikon's discovery platform is built on groundbreaking innovations from its founders (Nobel Prize, 2014), culminating in the creation of microscopes which enable real time... molecular-resolution measurements of protein movement in living cells, thereby unlocking otherwise intractable classes of proteins as drug targets.  Position  As a Bioinformatics Intern, you will develop novel bioinformatics analysis tools to assist Eikon's drug-discovery efforts, possible areas of focus including cell-line engineering, genomics, and other "omics" applications (e.g., transcriptomics).  About You  You are interested in pursuing a career in cutting edge bioinformatics. You have a passion for developing bioinformatic workflows and a desire to understand all the data involved. You are conscientious and value scientific reproducibility and intelligibility as much as innovation. What You'll Do  Carryout novel Bioinformatics analysis Build reproducible analysis pipelines using off the shelf and custom software Collaborate with biologists and chemists to translate needs into working solutions   Qualifications  Currently enrolled in a graduate program in Bioinformatics, Computer Science, Computational Biology or similar field Strong expertise in scientific python (e.g., pandas, scipy, matplotlib)  Experience with current NGS data Expertise in data workflow management systems (e.g., Snakemake, Nextflow) a plus  Excellent verbal and written communication skills  Enthusiasm for gaining biological and drug discovery experience essential  The expected hourly range for this role is $35.00 to $42.00 per hour depending on skills, competency and the market demand for your expertise
Bioinformatics Analyst I, Biostatistics Branch, CGR - Hybrid...
Bioinformatics Analyst I, Biostatistics Branch, CGR - Hybrid Remote/Onsite Job ID: req3372... Employee Type: exempt full-time Division: Clinical Research Program Facility: Rockville: 9609 MedCtrDr Location: 9609 Medical Center Dr, Rockville, MD 20850 USA The Frederick National Laboratory is a Federally Funded Research and Development Center (FFRDC) sponsored by the National Cancer Institute (NCI) and operated by Leidos Biomedical Research, Inc. The lab addresses some of the most urgent and intractable problems in the biomedical sciences in cancer and AIDS, drug development and first-in-human clinical trials, applications of nanotechnology in medicine, and rapid response to emerging threats of infectious diseases. Accountability, Compassion, Collaboration, Dedication, Integrity and Versatility; it's the FNL way. PROGRAM DESCRIPTION The Cancer Genomics Research (CGR) laboratory in Gaithersburg, MD, is an advanced, fast-paced, high-throughput organization dedicated to the support of molecular, genetic and epidemiologic studies for investigators at the National Cancer Institute's Division of Cancer Epidemiology & Genetics (DCEG). The Division includes over 70 principal investigators (PIs) who are at the forefront in cancer epidemiology, genetics, and biostatistics and conduct sophisticated multidisciplinary family- and population-based research utilizing cutting-edge multi-omics technologies to discover the genetic and environmental determinants of cancer. The investigators at DCEG are uniquely positioned to design exemplary studies by collaborating with investigators globally and lead the design and analysis of large-scale genome-wide association studies, studies of tumor characteristics using integrated genomic data analysis and molecular epidemiologic studies based on novel metabolomic and macrobiotic assays. Within DCEG, the Biostatistics Branch (BB) staff and Investigators develop statistical methods and data resources to strengthen observational studies, intervention trials, and laboratory investigations of cancer. DCEG/BB is adding computational support, to be provided through CGR, to support methods for large genomic studies including GWAS analysis, somatic mutation analysis, and integrative tumor analysis. We are seeking a highly motivated bioinformatics analyst to join the bioinformatics team at the CGR and provide dedicated analytical support for BB investigators while working in concert with DCEG investigators, external collaborators, CGR management and staff. The successful incumbent will provide support to the BB analytical efforts, and will have the opportunity to: KEY ROLES/RESPONSIBILITIES • Work closely and learn from expert principal investigators (PIs) within the Biostatistics Branch while supporting a broad portfolio of DCEG projects • Utilize strong programming expertise to learn, test, benchmark and apply new software packages in a high-performance computing cluster (HPC) and/or cloud environment. • Review, QC, and integrate data from multiple sources (multi-omics studies), primarily focused on germline genotyping and sequencing data, with some additional somatic mutations, copy number alterations, transcription, and methylation data for cancers. • Organize results into clear presentations and concise summaries of work, in formats useful for scientific interpretation • Document all analyses and pipelines clearly using collaborative tools and share with teams in support of reproducible and FAIR research • Work closely with DCEG and BB PIs and senior bioinformaticians in support of scientific manuscript development, submission, revision activities with significant co-authorship opportunities BASIC QUALIFICATIONS To be considered for this position, you must minimally meet the knowledge, skills, and abilities listed below: • Possession of a Bachelor's degree from an accredited college or university according to the Council for Higher Education Accreditation (CHEA) in bioinformatics, computer science, computational biology, biostatistics or related field. Additional qualifying experience may be substituted for the required education • Foreign degrees must be evaluated for U.S. equivalency • The ability to construct practical computational pipelines for data parsing, quality control and analysis for large-scale genetic or genomics datasets • Strong programming skills (e.g., in R, Python) • Demonstrable shell scripting skills (e.g., bash, awk, sed) • Experience working in a Linux environment (especially a HPC environment or cloud) • Ability to obtain and maintain a security clearance PREFERRED QUALIFICATIONS Candidates with these desired skills will be given preferential consideration: • Strong programming skills in Python, R and Bash scripting with experience working on HPC • Candidates with bioinformatics/computer/biostatistics science background or strong programing skills and interest in biology are highly encouraged to apply • Experience with various environment/dependency management tools (e.g., pip, venv, conda, renv) • Knowledge of DevOps tools and technologies, such as Docker/Singularity, GitHub for code management; submission of a public GitHub or GitLab portfolio is strongly encouraged • Hands-on experience in processing sequencing, genotyping, expression, and other data utilizing bioinformatics tools is preferred but not required • Ability to multi-task in a fast-paced environment, organize and execute multiple projects in parallel both independently and as part of working groups • Flexibility to understand the needs of the investigators and switch gears based on project requirements • Basic familiarity with public genomic tools, databases, and utilities • Experience managing large datasets and computational tasks • Team oriented with demonstrated ability to self-educate in current bioinformatics techniques and resources • Excellent written and oral skills to communicate clearly and effectively with researchers from diverse backgrounds Equal Opportunity Employer (EOE) | Minority/Female/Disabled/Veteran (M/F/D/V) | Drug Free Workplace (DFW) #readytowork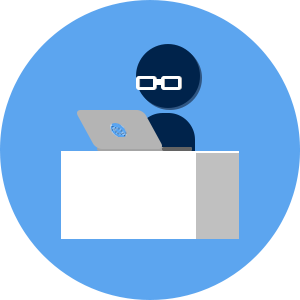 Bioinformatics Analyst
Located in Boston and the surrounding communities, Dana-Farber Cancer Institute is a leader in life changing breakthroughs in cancer research and patient care. We are united in our mission of conquering cancer, HIV/AIDS and related diseases. We strive to create an inclusive, diverse, and equitable environment where we provide compassionate and comprehensive care to patients of all backgrounds... and design programs to promote public health particularly among high-risk and underserved populations. We conduct groundbreaking research that advances treatment, we educate tomorrow's physician/researchers, and we work with amazing partners, including other Harvard Medical School-affiliated hospitals. • Interprets complex biological information. Performs tasks to reduce and consolidate output from software. Prepares data for utilization by other scientists. • Monitors new data from public databases, finds and loads missed data, cleans loaded data to satisfy quality control criteria. • Must be able to query various sources for the information needed; i.e., the Web, publications and internal DFCI resources. • Directs and guides DNA, RNA and protein sequence database searches and the computational analysis of resulting data. • Implements end-users needs in database searching and integration. • Maintains the computational infrastructure and controls the flow of samples and information for large-scale studies. • Recognizes and reports problems with the data management process and fixes the problems whenever possible. • Bachelors degree required, MS preferred or PhD in bioinformatics, computer science and/or the life sciences and 0-2 years relevant experience. • Familiarity with simple programming using Perl/Python or Java, C/C++, statistical programming using R or related tools, web-development, and database query through SQL. • Familiarity with principles of experimental design and modern data analysis paradigms is required. • Strong interpersonal skills and ability to effectively interact with all levels of staff and external contacts. • Excellent analytical, organizational and time management skills. At Dana-Farber Cancer Institute, we work every day to create an innovative, caring, and inclusive environment where every patient, family, and staff member feels they belong. As relentless as we are in our mission to reduce the burden of cancer for all, we are equally committed to diversifying our faculty and staff. Cancer knows no boundaries and when it comes to hiring the most dedicated and diverse professionals, neither do we. If working in this kind of organization inspires you, we encourage you to apply. Dana-Farber Cancer Institute is an equal opportunity employer and affirms the right of every qualified applicant to receive consideration for employment without regard to race, color, religion, sex, gender identity or expression, national origin, sexual orientation, genetic information, disability, age, ancestry, military service, protected veteran status, or other groups as protected by law
Senior Bioinformatics Scientist - Molecular Pathology
If you're ready to be part of our legacy of hope and innovation, we encourage you to take the first step and explore our current job openings. Your best is waiting to be discovered. Day - 08 Hour (United States of America... This is a Stanford Health Care job. A Brief Overview The Senior Bioinformatics Scientist is a part of the clinical cancer genomics analysis team in the Stanford Anatomic Pathology & Clinical Laboratories. The lab provides pathology and laboratory testing services to Stanford Hospital and Clinics and to Stanford Children's Health at Stanford. The Senior Bioinformatics Scientist role is part of a team that develops leading-edge genomics assays and analysis tools that directly impact patient care. The Senior Bioinformatics Scientist is responsible for developing and maintaining next generation sequencing data analysis workflows for use in a clinical diagnostics setting. This includes algorithms development as well as pipeline design. This position, as part of the bioinformatics team, will work with pathologists and lab technologists to identify improvements to existing workflows and develop the next generation of clinical tests. Locations Stanford Health Care What you will do • Enhance, maintain, and support established NGS pipelines and workflows for clinical applications • Develop, document and deploy novel data analysis algorithms and pipelines • Develop, document and deploy in-house web-applications and databases for clinical genomics data storage, analysis and visualization • Analyze and visualize cancer sequencing and other clinical data using established data analysis methods and newly developed tools • Develop, implement and maintain tools and workflows for system administration and data management • Collaborate with technical teams in specifying requirements for tools to enhance workflow efficiency, turnaround times and robustness • Present results in written or oral reports for computational biologists, molecular biologists, clinicians, and research collaborators • Keep up to date with latest developments in applications of NGS in clinical diagnostics Education Qualifications • Graduate Degree (Ph.D or M.S) in a work-related field/discipline from an accredited college or university. Experience Qualifications • Ph.D plus eighteen (18) months of experience developing algorithms for next generation sequencing, OR • M.S plus Six (6) years of experience developing algorithms for next generation sequencing. Required Knowledge, Skills and Abilities • Knowledge of algorithmic techniques common to bioinformatics (e.g. dynamic programming and graph algorithms) • General understanding of human molecular genetics • Knowledge of common programming languages such as Python, C/C++/Java, Go • Proficient in Unix/Linux • Demonstrated experience in software development for bioinformatics applications • Experience with version control and source code management systems (e.g. Git) • Demonstrated ability in data analysis and understanding of NGS data • Experience in bioinformatics resources and tools such as Samtools, BWA, IGV, Ensembl, UCSC Genome Browser, NCBI, etc. • Exposure to cancer genomics somatic variant calling highly desired • Experience working in a CLIA and CAP lab environment highly desired • Experience developing web-applications with Python and Django highly desired • Experience with SQL and relational database design highly desired • UI and visualization expertise is a plus • Experience with machine learning methods is a plus • Strong analytical abilities and communication skills These principles apply to ALL employees: SHC Commitment to Providing an Exceptional Patient & Family Experience Stanford Health Care sets a high standard for delivering value and an exceptional experience for our patients and families. Candidates for employment and existing employees must adopt and execute C-I-CARE standards for all of patients, families and towards each other. C-I-CARE is the foundation of Stanford's patient-experience and represents a framework for patient-centered interactions. Simply put, we do what it takes to enable and empower patients and families to focus on health, healing and recovery. You will do this by executing against our three experience pillars, from the patient and family's perspective: • Know Me: Anticipate my needs and status to deliver effective care • Show Me the Way: Guide and prompt my actions to arrive at better outcomes and better health • Coordinate for Me: Own the complexity of my care through coordination Equal Opportunity Employer Stanford Health Care (SHC) strongly values diversity and is committed to equal opportunity and non-discrimination in all of its policies and practices, including the area of employment. Accordingly, SHC does not discriminate against any person on the basis of race, color, sex, sexual orientation or gender identity and/or expression, religion, age, national or ethnic origin, political beliefs, marital status, medical condition, genetic information, veteran status, or disability, or the perception of any of the above. People of all genders, members of all racial and ethnic groups, people with disabilities, and veterans are encouraged to apply. Qualified applicants with criminal convictions will be considered after an individualized assessment of the conviction and the job requirements. Base Pay Scale: Generally starting at $60.86 - $80.65 per hour The salary of the finalist selected for this role will be set based on a variety of factors, including but not limited to, internal equity, experience, education, specialty and training. This pay scale is not a promise of a particular wage
Bioinformatics Analyst I
Summary This opportunity with the Next-Generation Sequencing Informatics... (NGSI) group requires a high-performing data scientist with broad informatics experience to generate, troubleshoot and deliver large-scale production deliverables. The ideal candidate will be fluent in at-scale sequencing and analysis methods and possess exceptional organizational and communication skills. As the HGSC Bioinformatics Core, NGSI manages the production, maintenance and primary analysis of all HGSC genome sequence data from Novaseq, PromethION, and PacBio sequencing platforms. NGSI also contributes to multiple clinical, Mendelian, and large cohort sequencing studies, specifically in the areas of structural variation and at-scale genomic data science. Under the direction of the NGSI leads, a qualified candidate will execute and manage data generation, delivery, QC, and analysis of large data sets, requiring use of local and cloud-based compute resources. These responsibilities include direct interaction with collaborators and communicating relevant results, with opportunities to present work at meetings and conferences. The HGSC was founded in 1996 under the leadership of Dr. Richard Gibbs and is a world leader in genomics. The fundamental interests of the HGSC are in advancing biology and genetics by improved genome technologies. As one of the three large-scale sequencing centers funded by the National Institutes of Health, the HGSC provides a unique opportunity to work on the cutting-edge of genomic science in a state-of-the-art institution. Today, the HGSC employs ~ 200 staff, and it occupies more than 36,000 square feet on the 14th, 15th, and 16th floors of the Margaret M. and Albert B. Alkek Building. The HGSC is located on the southwest edge of downtown Houston, the fourth largest city in the U.S., in the Texas Medical Center, the world's largest medical complex. The major activity of the HGSC is high-throughput DNA sequence generation and the accompanying analysis. The HGSC is also involved in developing the next generation of DNA sequencing and bioinformatics technologies that will allow greater scientific advances in the future. Job Duties • Manage the generation, storage and delivery of large-sample genomic datasets • Develop, test and deploy at-scale analysis protocols • Deliver QC'ed data to public repositories and collaborators • Maintain extensive project-specific documentation and best practices • Support day-to-day NGSI production pipelines • Participate in calls and meetings with collaborators • Identify novel ways to improve data quality and analysis • Provide excellent customer service to other HGSC groups and outside collaborators through Minimum Qualifications • Bachelor's degree in Genetics, Biology, Bioinformatics, Biostatistics, Computational Biology, Computer Science, or a related field. • No experience required. Preferred Qualifications • Master's degree in a related field. • At least 1 year of hands-on experience working on Linux or Unix-based systems from the command line. • At least 1 year of programming experience with Python (preferred) or Java. • Familiar with running analyses on a HPC clusters (Moab, PBS, and Torque preferred). • Familiar with Cloud Computing (AWS, Google). • Demonstrated ability to manage multiple tasks and overlapping deadlines. • Excellent written and verbal communication skills. • NGS pipeline development. • NGS sequence analysis tools (e.g., BWA, Samtools, bedtools, bamUtils, Picard, GATK,vcftools,bcftools). • Common genomics data formats (e.g., FASTQ, BAM, VCF, BED). • Database and big data software (e.g. NoSQL, Hadoop, HBase). • Statistical and visualization software (e.g. R, SAS). • Demonstrated experience in software development or testing. • Structural variation detection methods. Baylor College of Medicine requires employees to be fully vaccinated -subject to approved exemptions-against vaccine-preventable diseases including, but not limited to, COVID-19 and influenza. Baylor College of Medicine is an Equal Opportunity/Affirmative Action/Equal Access Employer. 14669 CA; CH; SN
Specialty Genomics Bioinformatics Scientist II (R&D)
Bioinformatics Scientist II Labcorp is recruiting a Bioinformatics Scientist II to join the Specialty Genomics group in support of R&D activities. This position may be fully remote. Analyses range from early stage exploratory to full CAP/CLIA validated clinical studies. Primary duties will include... • Assumes primary responsibility for designing and implementing new analysis pipelines for NGS assays. • Providing statistical expertise for development projects are new assays are brought online and validated. • Validating new analysis methodologies, including software lifecycle (SLC) activities. • Writing SOPs, validation, and analysis reports. • Work in a fast-paced, high throughput environment to meet client driven timelines. Education: PhD in bioinformatics, biology, or related field Experience: Required: • Three+ years of bioinformatics experience working on NGS assays, including but not limited to RNA-Seq, WGS, WES, targeted panel, 10x, methylationSeq. • Three+ years of scientific programming using Python or R. • Strong background in statistical analysis methodologies. • Demonstrated ability to design, code, and validate analysis pipelines. • Experience with WDL, CWL, or other workflow development languages. • Experience with implementing workflows in a cloud environment. • Full comfort working in a *nix-based, command line environment. Bash or other scripting skills is essential. Desired: • Previous CRO experience a plus. Competencies: • Able to function in a fast-paced, high throughput environment. • Demonstrated organizational and communication skills. • Strong interpersonal and team work skills are essential. • Ability to prioritize workload to effectively handle several projects at any given time. • Quickly and competently train on and perform new and updated protocols. • Understand and perform specific tasks that need to be completed on a daily basis. • Identify and offer suggestions for process improvements. • Ability to complete written reports as part of client deliverables. • Attention to detail and ability to work under pressure to generate high quality data analysis. Labcorp is proud to be an Equal Opportunity Employer: As an EOE/AA employer, Labcorp strives for diversity and inclusion in the workforce and does not tolerate harassment or discrimination of any kind. We make employment decisions based on the needs of our business and the qualifications of the individual and do not discriminate based upon race, religion, color, national origin, gender (including pregnancy or other medical conditions/needs), family or parental status, marital, civil union or domestic partnership status, sexual orientation, gender identity, gender expression, personal appearance, age, veteran status, disability, genetic information, or any other legally protected characteristic. We encourage all to apply. For more information about how we collect and store your personal data, please see our Privacy Statement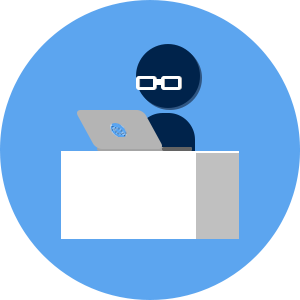 Bioinformatics (CLIA) Developer - Part time
Job Description Role: Bioinformatics (CLIA) Developer... Location: Remote 1099 / W2 Part time ( 4-10 hours/ week) Qualification : • M.S./PhD in Bioinformatics, Bioengineering, Computer Science or related field with 5+ years of experience required Demonstrated bioinformatics pipeline development supporting multiple NGS applications (WGS/WES, RNA-seq, single cell RNA-seq, data automation from sequencer to reporting (end-to-end solution) etc) • Experience with running, maintaining and developing large-scale Bioinformatics/NGS pipelines • Experience in designing and implementing software • Experience in Unix environments • Strong understanding of software engineering concept and full software development cycle • Demonstrated problem-solving skills and ability to work effectively within a team • Good communication and inter-personal skills • Willingness to learn novel tools, technologies and methods in a quickly moving field • Experience with health/genomics data upload to NCBI and other platforms • Experience with LIMS system preferred • Clinical laboratory experience preferred • Programming skills( example, Python) preferred Responsibilities: • Work collaboratively with stakeholders, consultants, bench scientists on brining new analytic services/dashboard development • Benchmark and evaluate third-party bioinformatics tools and integrate them into the IGM pipeline • Design, develop and maintain scheduling systems and components for pipeline automation • Contribute to the development of new platforms and solutions for Pathogen Preparedness platform and large scale integrative analysis of genomic data • Provide programming and data management support for the genomic sequencing data and associated requirements • Track and manage development activities ensuring timely delivery on development tasks • Perform other related duties as assigned Additional Information All your information will be kept confidential according to EEO guidelines
Bioinformatics Analyst / Data Scientist
University of Colorado Anschutz Medical Campus Department: Linda Crnic Institute for Down Syndrome... Job Title: Research Services Professional (Bioinformatics Analyst / Data Scientist) Position: #00807056 – Requisition: # 29030 Job Summary The Data Sciences Program of the Linda Crnic Institute for Down Syndrome at the University of Colorado Anschutz Medical Campus in Aurora has an opening for a Bioinformatics Analyst / Data Scientist at the Research Services Intermediate or Senior level. The successful applicant will be an integral member of a collaborative team researching various aspects of Down syndrome using multiple omics-based approaches. Current areas of focus include: • The Human Trisome Project (www.trisome.org), a large cohort study designed to understand why individuals with Down syndrome have a different disease spectrum compared to the typical population. • Studying the role of interferon signaling in Down syndrome. • Understanding molecular and genomic features of co-occurring conditions in individuals with Down syndrome. This position is responsible for performing rigorous analysis and integration of multiple -omics datasets in collaboration with other scientists on the team. The successful candidate will have substantial computational and analytical skills and a demonstrated ability perform the tasks outlined below. Why Join Us The Linda Crnic Institute for Down Syndrome is the largest academic home for Down syndrome research. The Crnic Institute collaborates with prominent scientists and leaders around the globe to enable precision medicine approaches to improve health outcomes in Down syndrome. Learn more at: https://medschool.cuanschutz.edu/linda-crnic-institute. The University of Colorado offers a comprehensive benefits package that includes health insurance, life insurance, retirement plans, tuition benefits, ECO pass, paid time off – vacation, sick, and holidays and more. To see what benefits are available, please visit: https://www.cu.edu/employee-services/benefits-wellness. Diversity And Equity The University of Colorado Anschutz Medical Campus is committed to recruiting and supporting a diverse student body, faculty, and administrative staff. The university strives to promote a culture of inclusiveness, respect, communication and understanding. We encourage applications from women, ethnic minorities, persons with disabilities, persons within the LGBTQ+ community and all veterans. The University of Colorado is committed to diversity and equality in education and employment. Qualifications Minimum Qualifications: Intermediate Professional: • Education: Master's degree in Bioinformatics, Molecular Biology, Computational Biology, or a related field such as Biostatistics from an accredited institution • Experience: 2 years of professional level experience applying bioinformatic tools to next-generation sequencing data (e.g. RNA sequencing, ChIP-seq, microbiome) and/or related omics-level data. Substitution: A combination of education and related technical/paraprofessional experience may be substituted for the master's degree on a year for year basis. Minimum Qualifications: Senior Professional: • Education: Ph.D. in Bioinformatics, Molecular Biology, Computational Biology, or a related field such as Biostatistics from an accredited institution • Experience: 2 years of experience at Ph.D. level applying bioinformatic tools to next-generation sequencing data (e.g. RNA sequencing, ChIP-seq, microbiome) and/or related omics-level data. Substitution: A combination of education and related technical/paraprofessional experience may be substituted for the Ph.D. on a year for year basis.. Preferred Qualifications. Intermediate Professional: • Strong programming skills in common languages/packages used for bioinformatic and statistical analysis and (e.g. R/Bioconductor/Tidyverse, Python). • Strong knowledge of statistical principles relevant to biomedical research. Senior Professional • Strong programming skills in common languages/packages used for bioinformatic and statistical analysis and (e.g. R/Bioconductor/Tidyverse, Python). • Strong knowledge of statistical principles relevant to biomedical research. • Proven ability to contribute to publication of scientific manuscripts Competencies • Ability to communicate effectively, both in writing and orally. • Ability to establish and maintain effective working relationships with employees at all levels throughout the institution. • Outstanding customer service skills. • Demonstrated commitment and leadership ability to advance diversity and inclusion. Additional Competencies To be successful in this position, candidates will need the following: • Competency with UNIX-based command line tools and shell scripting. • Experience running and troubleshooting jobs in high performance and/or cloud computing environments. • Ability to analyze and solve complex problems and apply quantitative analytical approaches. • Familiarity with principles of reproducible data analysis and good coding practice. • Proven self-initiative and ability to catalyze new projects or ideas. • Exceptional organizational and time management skills, ability to manage multiple projects and analysis requests. • Excellent written and verbal communication skills, as evidenced by publications and/or presentations. • Experience analyzing and mining clinical data, cancer genomics, and related data sets. • Advanced statistical knowledge as applied to bioinformatics / genomics. Experience with relational databases and SQL, Shiny apps and/or web interface development would be advantageous How To Apply For full consideration, please submit the following document(s): • A letter of interest describing relevant job experiences as they relate to listed job qualifications and interest in the position • Curriculum vitae / Resume • Three to five professional references including name, address, phone number (mobile number if appropriate), and email address Questions should be directed to: Lyndy Bush; lyndy.bush@cuanschutz.edu Screening Of Applications Begins Immediately and continues until position is filled. For best consideration, apply by March 15, 2023. Anticipated Pay Range Intermediate Professional: The salary range (or hiring range) for this position has been established at $54,534 to $69,367. Senior Professional: The salary range (or hiring range) for this position has been established at $58,955 to $74,991. The above hiring range represents the University's good faith and reasonable estimate of the range of possible compensation at the time of posting. This position may be eligible for overtime compensation depending on the level. Your total compensation goes beyond the number on your paycheck. The University of Colorado provides generous leave, health plans and retirement contributions that add to your bottom line. Total Compensation Calculator: http://www.cu.edu/node/153125 ADA Statement The University will provide reasonable accommodations to applicants with disabilities throughout the employment application process. To request an accommodation pursuant to the Americans with Disabilities Act, please contact the Human Resources ADA Coordinator at hr.adacoordinator@ucdenver.edu . Background Check Statement The University of Colorado Anschutz Medical Campus is dedicated to ensuring a safe and secure environment for our faculty, staff, students, and visitors. To assist in achieving that goal, we conduct background investigations for all prospective employees. Vaccination Statement The University of Colorado has a requirement for COVID-19 vaccinations and full completion thereof by 9/1/21 or upon start date. Information regarding this requirement, and exemptions can be found at: Anschutz: https://www.ucdenver.edu/docs/librariesprovider284/default-document-library/3000-general-admission/3012---covid-19-vaccination-requirement-and-compliance.pdf?sfvrsn=4e9df3ba_2 Unit-Specific Exemptions • Anschutz Campus – Accommodations may be granted for medical or religious reasons. The University of Colorado seeks individuals with demonstrated commitment to creating an inclusive learning and working environment. We value the ability to engage effectively with students, faculty, and staff of diverse backgrounds. University Staff Job Category Research Services Primary Location Aurora Department U0001 -- DENVER & ANSCHUTZ MED CAMPUS Schedule Full-time Posting Date Feb 16, 2023 Unposting Date Ongoing Posting Contact Name Lyndy Bush Posting Contact Email lyndy.bush@cuanschutz.edu Position Number 00807056
Staff Scientist, Bioinformatics
We are looking for a Bioinformatics Scientist to work in close collaboration with other scientists from diverse fields. You will develop and maintain innovative bioinformatics applications and analytics pipelines running on high-performance computing platforms. The analyses and applications are for diverse scientific purposes, such as whole genome sequencing, variant analysis, siRNAs, ASOs... CRISPR genome editing, etc. Working in a bioinformatics core will also give you the opportunity to participate in cross-functional collaborations in many facets of research and development, ranging from early therapeutic target discovery through to the assessment of late-stage antibodies and other biologics that drive Regeneron's therapeutics. As a Staff Scientist - Bioinformatics, a typical day might include the following: • Develop and maintain bioinformatics pipelines and carry out bioinformatics analysis using languages such as Shell, Python, and R. • Use HPC platforms in a Linux environment to accelerate and optimize pipelines and analyses. • Collaborate closely with experimentalists to understand their scientific and experimental needs and suggest appropriate computational approaches to shape future tech development. The scientist may also initiate novel research collaborations with other computational or lab-based biologists. • Work with other bioinformaticians to enhance existing pipelines, share methodologies, and develop best practices. • Conduct independent computational biology research aligned with the department's overall goals. This job might be for you if: • Improving health outcomes is what drives your science. • You are passionate about understanding and applying efficient computational methods to accelerate biological research. • You have a strong work ethic and are proactive in providing solutions to foster scientific collaborations and drive projects forward. • Can effectively communicate complex concepts to collaborators from a wide range of backgrounds. To be considered for this role, you must have a PhD degree in Computational Biology, Bioinformatics, Computer Science, MS degree and 9 years or BS degree and 11 years of relevant experience. Experience with conducting bioinformatics analysis and building pipelines (e.g. next-generation sequencing analysis, querying biological databases). Strong background (2+ years) in at least one of the following scripting languages: Python, R, Perl. Strong familiarity in working in a Linux environment and shell scripting. Strong familiarity with HPC. Familiarity with code version control systems such as git. Experience with front-end web application development would be a plus. Experience with database management systems such as MySQL, SQL Server, Oracle, PostgreSQL a plus. Experience managing a team would be a plus. Experience with biostatistics and machine learning approaches would be a plus. #LI-hybrid Does this sound like you? Apply now to take your first steps toward living the Regeneron Way! We have an inclusive and diverse culture that provides comprehensive benefits including health and wellness programs, fitness centers and equity awards, annual bonuses, and paid time off for eligible employees at all levels! Regeneron is an equal opportunity employer and all qualified applicants will receive consideration for employment without regard to race, color, religion or belief (or lack thereof), sex, nationality, national or ethnic origin, civil status, age, citizenship status, membership of the Traveler community, sexual orientation, disability, genetic information, familial status, marital or registered civil partnership status, pregnancy or parental status, gender identity, gender reassignment, military or veteran status, or any other protected characteristic in accordance with applicable laws and regulations. We will ensure that individuals with disabilities are provided reasonable accommodations to participate in the job application process. Please contact us to discuss any accommodations you think you may need. The salary ranges provided are shown in accordance with U.S. law and apply to U.S. based positions, where the hired candidate will be located in the U.S. If you are outside the U.S, please speak with your recruiter about salaries and benefits in your location. Salary Range (annually) $121,200.00 - $197,800.00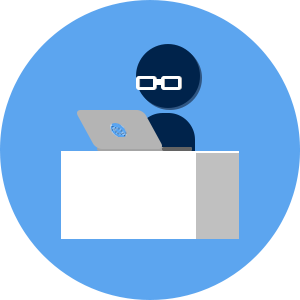 Bioinformatics Scientist II
SHIFT: Day (United States of America ... Bioinformatics Scientist II – Children's Hospital of Philadelphia (Philadelphia, PA): Develop and maintain WDL/CWL pipelines for Next Generation Sequencing (NGS) analysis to provide a wide spectrum of testing for genetic conditions, cancer diagnoses and treatments, and histocompatibility and immunogenetics. Develop and implement bioinformatics infrastructures for highly adaptive genetics tests in high-performance computing (HPC) systems. Develop and optimize workflow controls in Apache Airflow to reduce the turnaround time for analysis of clinical samples. Apply machine learning algorithms to profile central nervous system (CNS) tumors using DNA methylation array. Evaluate and optimize NGS pipelines, and collect, create and maintain in-house bioinformatics resources. Utilize different sequencing technologies (e.g., WES, WGS, RNA-seq, cfDNA sequencing) and implement technology specific analysis workflows in clinical diagnostics. Implement the automation process for monitoring workflows and delivering the analysis results and raw data and write standardized procedures for handling exceptions. Maintain internal databases to store analysis data and public/private resources. Develop scripts to perform inhouse filtration, annotation and prioritization of variants which potentially cause diseases. Requires a Bachelor's degree in any applicable biological or computational discipline, such as Bioinformatics, and 3 years of experience developing high-throughput genomics/genotyping technologies for NGS data analysis and machine language tools using Python/R/JavaScript/WDL/CWL coding and Linux/Unix and FileMaker Pro scripting, as well as experience utilizing bioinformatics tools (e.g., Mutect2, GATK, Picard, BWA, STAR, edgeR, Samtools, VEP, VT, Slivar, Bedtools, IPA), and data from public and private resources (e.g., UCSC, NCBI, gnomAD, HGMD and COSMIC). Telecommuters considered. Apply online at www.chop.edu/careers. VEVRAA Federal Contractor/Seeking priority referrals for protected veterans. Please contact hiring office with any referrals or questions. CHOP Careers Contact: Talent Acquisition Address; 3401 Civic Center Boulevard. Philadelphia, PA 19104. Telephone 866-820-9288. Email: TalentAquisition@email.chop.edu Children's Hospital of Philadelphia is an equal opportunity employer. We do not discriminate on the basis of race, color, gender, gender identity, sexual orientation, national or ethnic origin, disability, or protected veteran status