Bioinformatics Jobs
A job board made for computational biologists and those seeking their support
Work With The Bioinformatics CRO
The Bioinformatics CRO is a fully distributed contract research company that serves the computational biology needs of biotechnology companies, with a focus on genomics. We are expanding our valued network of highly skilled consultants, which spans all inhabitable continents and most areas of computational biology.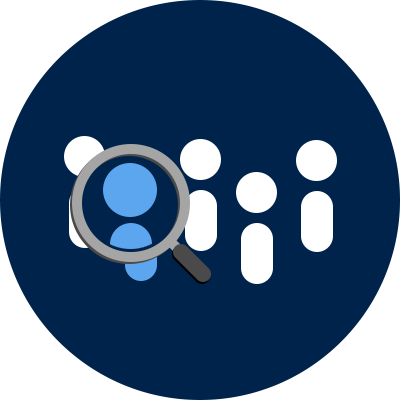 Let Us Do the Work
Contingency Recruitment Services
At The Bioinformatics CRO, we hope to assist biotech companies with all their computational biology needs. Whether you are looking for custom analyses or a new full-time hire, we can help. With our extensive talent network and field-specific expertise, we'll help you find the right bioinformatics job candidate. Get more from your recruitment and let us find your next hire.

Looking for Work?
Join our talent network to be contacted when relevant opportunities arise.

Looking to Hire?
Listings will stay active for 3 weeks. Please allow up to 2 business days for us to review and publish your job listing.
More Bioinformatics Jobs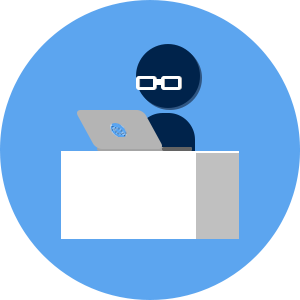 BIOINFORMATICIAN SCIENTIST
We are looking for talented, agile and crazy BIOINFORMATICIAN willing to explore further in regards to their talents. Having idealism to work and develop Indonesia and passionate about genetic and science.
Bioinformatician - qPCR and annotation directions
Position Overview We are hiring a bioinformatics specialist interested in developing a clinical decision support for implementation of genetics in clinical settings. The person will be responsible of building analytical pipelines forpatients' genomic, demographic, and individual data, as well as working with our senior software engineer tointegrate our knowledge base with existing EHR systems. The ideal candidate has experience in buildingclinical annotation and analysis pipelines related to patients' genomics, demographics, and individual data. Key responsibilities • Develop, maintain, and improve qPCR-based and recommendation-based bioinformatics pipelines; • Curate real-world evidence using programming languages; • Document bioinformatics pipelines according to ISO standards; • Develop and support novel bioinformatics solutions for external collaboration projects; • Implement new methods in genetic data analysis and product development • Ensure relevance and accuracy of our... clinical decision support Experience required • Experience in working with qPCR data • Firm understanding of human genetics and association studies • Knowledge of genomic data exploration/analysis/visualization with R/Python and Bash. • Analytical pipeline development and optimization • Familiar with commonly used development tools, such as MySQL, AWS EC2, and lambda • Good documentation and organizational skills • Ability to work with collaborators on existing research projects. • Independent, with a positive attitude and a good team player. Minimum education qualification • Bachelor or Master's or PhD in Computational Biology, Bioinformatics, or a related field. Technical Skills (preferred) • MySQL • AWS • EHR systems (any) About Nalagenetics Nalagenetics is a venture backed Singaporean company aiming to increase efficacy of prescription and reduce adverse drug reactions using genetic testing and information management systems. We develop core capabilities in three areas: affordable genetic testing, clinical decision support (CDS), and web/app for post- prescription follow up. Since April 2016, we have deployed 1,000 of our leprosy test in Papua to prevent Dapsone Hypersensitivity Syndrome (DHS) in leprosy patients. We were incubated at Harvard's Venture Incubation Program and Harvard Business School's Rock Accelerator and Summer Fellowship, and accepted in Techstars NY. Nalagenetics is mission-driven: two of our co-founders have seen first-hand adverse reaction through close family members- that experience taught us advanced innovations are in pharma and biotech would not mean much without knowing how to best apply it to our population. https://www.nalagenetics.com/#/blog-detail/career-opportunity-bioinformatician-qpcr-and-annotation-directions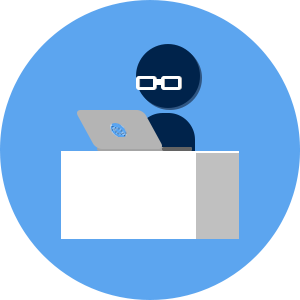 Genomics Data Scientist
Job Desc Create tools, including developing, prototyping, and validating new features for genome analysis to enable better diagnostics andclinical management. Develop tools and algorithm for quality control, processing and analysis of whole genome sequence data, e.g., alignment, variant callers for types of variants Developing, prototyping, and validating new features for genome analysis Continuously scan the scientific literature to identify new approaches to genome analysis that can be implemented to improve our capabilities Qualification Ideally a master or PhD in a strongly quantitative discipline such as (e.g. data science, computer science, or maths) with experience as data scientist working on bioinformatics, or equivalent experience, in one of the following: genetics/genomic with a strong computational component, statistical genetics, genetic epidemiology, bioinformatics with the focus on human genomics. Experience with NGS data analysis from sequencing QC to annotation... and variant calling. Able to write in R, Python and Perl Statistical background in multivariate analysis is a plus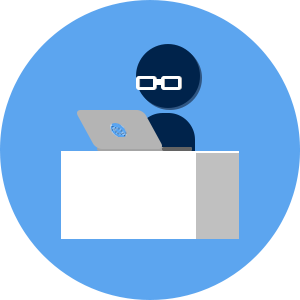 Data Scientist - Bioinformatician
Requirements: • Bachelor or Master of Science in Biotechnology, Biochemistry or in science-related fields • 2 years of relevant experience, generally as a bioinformatician and hands-on analyzing microarray genotype data • Have qualified knowledge in the field of molecular biology, human genomics and data population • Proficiency with R and Phyton are plus points • Excellent interpersonal, oral, and written communication skills • Ability to work independently as well as in teams • Strong background in bioinformatics and/or computational biology Key Responsibilities for the Data Scientist (Bioinformatics) include: • Perform quality analysis of human based on genotyping data • Conduct research and applied statistical genetics analyses • Present statistical data for sample characteristics and genotyping results, report and visualization to R&D Team and stake holder • Assist in development of analysis pipelines and internal database and findings • Collaborate with geneticists and... technology team in the development of genomics application • Contribute to establish protocols and scientific publications
Genomics Data Scientist
Job Desc: • Create tools, including developing, prototyping, and validating new features for genome analysis to enable better diagnostics andclinical management. • Develop tools and algorithm for quality control, processing and analysis of whole genome sequence data, e.g., alignment, variant callers for types of variants • Developing, prototyping, and validating new features for genome analysis • Continuously scan the scientific literature to identify new approaches to genome analysis that can be implemented to improve our capabilities Qualification: • Ideally a master or PhD in a strongly quantitative discipline such as (e.g. data science, computer science, or maths) with experience as data scientist working on bioinformatics, or equivalent experience, in one of the following: genetics/genomic with a strong computational component, statistical genetics, genetic epidemiology, bioinformatics with the focus on human genomics. • Experience with NGS data analysis from sequencing QC to... annotation and variant calling. • Able to write in R, Python and Perl • Statistical background in multivariate analysis is a plus
Bioinformatician - qPCR and annotation directions
Position Overview We are hiring a bioinformatics specialist interested in developing a clinical decision support for implementation of genetics in clinical settings. The person will be responsible of building analytical pipelines forpatients' genomic, demographic, and individual data, as well as working with our senior software engineer tointegrate our knowledge base with existing EHR systems. The ideal candidate has experience in buildingclinical annotation and analysis pipelines related to patients' genomics, demographics, and individual data. Key responsibilities • Develop, maintain, and improve qPCR-based and recommendation-based bioinformatics pipelines; • Curate real-world evidence using programming languages; • Document bioinformatics pipelines according to ISO standards; • Develop and support novel bioinformatics solutions for external collaboration projects; • Implement new methods in genetic data analysis and product development • Ensure relevance and accuracy of our... clinical decision support Experience required • Experience in working with qPCR data • Firm understanding of human genetics and association studies • Knowledge of genomic data exploration/analysis/visualization with R/Python and Bash. • Analytical pipeline development and optimization • Familiar with commonly used development tools, such as MySQL, AWS EC2, and lambda • Good documentation and organizational skills • Ability to work with collaborators on existing research projects. • Independent, with a positive attitude and a good team player. Minimum education qualification • Bachelor or Master's or PhD in Computational Biology, Bioinformatics, or a related field. Technical Skills (preferred) • MySQL • AWS • EHR systems (any) About Nalagenetics Nalagenetics is a venture backed Singaporean company aiming to increase efficacy of prescription and reduce adverse drug reactions using genetic testing and information management systems. We develop core capabilities in three areas: affordable genetic testing, clinical decision support (CDS), and web/app for post- prescription follow up. Since April 2016, we have deployed 1,000 of our leprosy test in Papua to prevent Dapsone Hypersensitivity Syndrome (DHS) in leprosy patients. We were incubated at Harvard's Venture Incubation Program and Harvard Business School's Rock Accelerator and Summer Fellowship, and accepted in Techstars NY. Nalagenetics is mission-driven: two of our co-founders have seen first-hand adverse reaction through close family members- that experience taught us advanced innovations are in pharma and biotech would not mean much without knowing how to best apply it to our population. https://www.nalagenetics.com/#/blog-detail/career-opportunity-bioinformatician-qpcr-and-annotation-directions
Bioinformatician - qPCR and annotation directions
Position Overview: We are hiring a bioinformatics specialist interested in developing a clinical decision support for implementation of genetics in clinical settings. The person will be responsible of building analytical pipelines forpatients' genomic, demographic, and individual data, as well as working with our senior software engineer tointegrate our knowledge base with existing EHR systems. The ideal candidate has experience in buildingclinical annotation and analysis pipelines related to patients' genomics, demographics, and individual data. Key responsibilities • Develop, maintain, and improve qPCR-based and recommendation-based bioinformatics pipelines; • Curate real-world evidence using programming languages; • Document bioinformatics pipelines according to ISO standards; • Develop and support novel bioinformatics solutions for external collaboration projects; • Implement new methods in genetic data analysis and product development • Ensure relevance and accuracy of... our clinical decision support Experience required • Experience in working with qPCR data • Firm understanding of human genetics and association studies • Knowledge of genomic data exploration/analysis/visualization with R/Python and Bash. • Analytical pipeline development and optimization • Familiar with commonly used development tools, such as MySQL, AWS EC2, and lambda • Good documentation and organizational skills • Ability to work with collaborators on existing research projects. • Independent, with a positive attitude and a good team player. Minimum education qualification • Bachelor or Master's or PhD in Computational Biology, Bioinformatics, or a related field. Technical Skills (preferred) • MySQL • AWS • EHR systems (any) About Nalagenetics Nalagenetics is a venture backed Singaporean company aiming to increase efficacy of prescription and reduce adverse drug reactions using genetic testing and information management systems. We develop core capabilities in three areas: affordable genetic testing, clinical decision support (CDS), and web/app for post- prescription follow up. Since April 2016, we have deployed 1,000 of our leprosy test in Papua to prevent Dapsone Hypersensitivity Syndrome (DHS) in leprosy patients. We were incubated at Harvard's Venture Incubation Program and Harvard Business School's Rock Accelerator and Summer Fellowship, and accepted in Techstars NY. Nalagenetics is mission-driven: two of our co-founders have seen first-hand adverse reaction through close family members- that experience taught us advanced innovations are in pharma and biotech would not mean much without knowing how to best apply it to our population. https://www.nalagenetics.com/#/blog-detail/career-opportunity-bioinformatician-qpcr-and-annotation-directions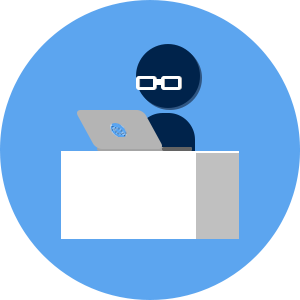 Genomics Data Scientist
Job Desc: • Create tools, including developing, prototyping, and validating new features for genome analysis to enable better diagnostics andclinical management. • Develop tools and algorithm for quality control, processing and analysis of whole genome sequence data, e.g., alignment, variant callers for types of variants • Developing, prototyping, and validating new features for genome analysis • Continuously scan the scientific literature to identify new approaches to genome analysis that can be implemented to improve our capabilities Qualification: • Ideally a master or PhD in a strongly quantitative discipline such as (e.g. data science, computer science, or maths) with experience as data scientist working on bioinformatics, or equivalent experience, in one of the following: genetics/genomic with a strong computational component, statistical genetics, genetic epidemiology, bioinformatics with the focus on human genomics. • Experience with NGS data analysis from sequencing QC to... annotation and variant calling. • Able to write in R, Python and Perl • Statistical background in multivariate analysis is a plus
Genomics Data Scientist
Job Desc: • Create tools, including developing, prototyping, and validating new features for genome analysis to enable better diagnostics andclinical management. • Develop tools and algorithm for quality control, processing and analysis of whole genome sequence data, e.g., alignment, variant callers for types of variants • Developing, prototyping, and validating new features for genome analysis • Continuously scan the scientific literature to identify new approaches to genome analysis that can be implemented to improve our capabilities Qualification: • Ideally a master or PhD in a strongly quantitative discipline such as (e.g. data science, computer science, or maths) with experience as data scientist working on bioinformatics, or equivalent experience, in one of the following: genetics/genomic with a strong computational component, statistical genetics, genetic epidemiology, bioinformatics with the focus on human genomics. • Experience with NGS data analysis from sequencing QC to... annotation and variant calling. • Able to write in R, Python and Perl • Statistical background in multivariate analysis is a plus
Bioinformatician - qPCR and annotation directions
Position Overview: We are hiring a bioinformatics specialist interested in developing a clinical decision support for implementation of genetics in clinical settings. The person will be responsible of building analytical pipelines forpatients' genomic, demographic, and individual data, as well as working with our senior software engineer tointegrate our knowledge base with existing EHR systems. The ideal candidate has experience in buildingclinical annotation and analysis pipelines related to patients' genomics, demographics, and individual data. Key responsibilities • Develop, maintain, and improve qPCR-based and recommendation-based bioinformatics pipelines; • Curate real-world evidence using programming languages; • Document bioinformatics pipelines according to ISO standards; • Develop and support novel bioinformatics solutions for external collaboration projects; • Implement new methods in genetic data analysis and product development • Ensure relevance and accuracy of... our clinical decision support Experience required • Experience in working with qPCR data • Firm understanding of human genetics and association studies • Knowledge of genomic data exploration/analysis/visualization with R/Python and Bash. • Analytical pipeline development and optimization • Familiar with commonly used development tools, such as MySQL, AWS EC2, and lambda • Good documentation and organizational skills • Ability to work with collaborators on existing research projects. • Independent, with a positive attitude and a good team player. Minimum education qualification • Bachelor or Master's or PhD in Computational Biology, Bioinformatics, or a related field. Technical Skills (preferred) • MySQL • AWS • EHR systems (any) About Nalagenetics Nalagenetics is a venture backed Singaporean company aiming to increase efficacy of prescription and reduce adverse drug reactions using genetic testing and information management systems. We develop core capabilities in three areas: affordable genetic testing, clinical decision support (CDS), and web/app for post- prescription follow up. Since April 2016, we have deployed 1,000 of our leprosy test in Papua to prevent Dapsone Hypersensitivity Syndrome (DHS) in leprosy patients. We were incubated at Harvard's Venture Incubation Program and Harvard Business School's Rock Accelerator and Summer Fellowship, and accepted in Techstars NY. Nalagenetics is mission-driven: two of our co-founders have seen first-hand adverse reaction through close family members- that experience taught us advanced innovations are in pharma and biotech would not mean much without knowing how to best apply it to our population. https://www.nalagenetics.com/#/blog-detail/career-opportunity-bioinformatician-qpcr-and-annotation-directions