Bioinformatics Jobs
A job board made for computational biologists and those seeking their support
Work With The Bioinformatics CRO
The Bioinformatics CRO is a fully distributed contract research company that serves the computational biology needs of biotechnology companies, with a focus on genomics. We are expanding our valued network of highly skilled consultants, which spans all inhabitable continents and most areas of computational biology.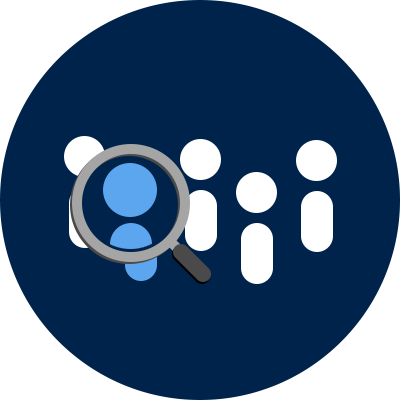 Let Us Do the Work
Contingency Recruitment Services
At The Bioinformatics CRO, we hope to assist biotech companies with all their computational biology needs. Whether you are looking for custom analyses or a new full-time hire, we can help. With our extensive talent network and field-specific expertise, we'll help you find the right bioinformatics job candidate. Get more from your recruitment and let us find your next hire.

Looking for Work?
Join our talent network to be contacted when relevant opportunities arise.

Looking to Hire?
Listings will stay active for 3 weeks. Please allow up to 2 business days for us to review and publish your job listing.
More Bioinformatics Jobs
Computational Scientist-Bioinformatics
Location: Hyde Park Campus Job Description... • Develops, applies, documents, and maintains computational tools, both for own use and to support analysis by biologist colleagues without formal computational training; critically evaluate computational solutions. • Develops customized computational solutions supporting new kinds of assays and experiments; understands the analytical needs of new experiments, working closely with wet-lab experimental biologists. • Implements and optimizes successful algorithms and methods to be shared for use by the broader community. • Develops figures and reports, which provide transparency into the data quality and characteristics, and automates the production of such reports as routine components of computational analysis pipelines. • Reports data to supervisor and team, attends team meetings to share results, plan projects and experiments, and ensures that projects support current team goals. • Maintains and organizes computational infrastructure and resources. • Contributes to generation of protocols, publications, and intellectual property. • Develops, tests, debugs, and maintains new and existing application software. • Evaluates new technologies and software products to determine feasibility and desirability of incorporating their capabilities within research projects. • Participates in the product development life cycle, providing professional assistance to the design of front-end applications and database systems back-end schema. Analyzes high-level system specifications and makes sure that all application development standards are met. • Develops and presents technical training materials and web-based documentation. Ensures timely systems support and updates. Assists in conducting information security assessments and risk analysis of computing environment. • Performs other related work as needed. Preferred Qualifications Education: • PhD in computer science, computational biology, bioinformatics, quantitative science or related field. Experience: • Practical experience in data analysis, preferably in an independent project in an academic research laboratory setting. Technical Skills or Knowledge: • Fluency in Unix, standard bioinformatics tools (Python, R, or equivalent), and a programming language (C/C++, Java). • Background in statistics and machine learning. • Proficient in SLURM or other job scheduler, and/or bioinformatics tools. • Excellent communication skills and the ability to interact professionally with all levels of staff and external contacts in a fast-paced environment. • Exceptional organization and time management skills. • Trained in biology or immunology; inclination to acquire such knowledge. • Identify and gain expertise in appropriate new technologies and/or software tools. Preferred Competencies • Understand and translate researchers' scientific goals into computational requirements. • Work well with faculty and researchers. • Function as part of an interactive team while demonstrating self-initiative to achieve project's goals and Research Computing Center's mission. • Strong analytical skills and problem-solving ability. Application Documents • Resume/CV (required) • Cover Letter (required) The University of Chicago is an Affirmative Action/Equal Opportunity/Disabled/Veterans Employer and does not discriminate on the basis of race, color, religion, sex, sexual orientation, gender identity, national or ethnic origin, age, status as an individual with a disability, protected veteran status, genetic information, or other protected classes under the law. For additional information please see the University's Notice of Nondiscrimination. Staff Job seekers in need of a reasonable accommodation to complete the application process should call 773-702-5800 or submit a request via the Applicant Inquiry Form. The University of Chicago's Annual Security & Fire Safety Report (Report) provides information about University offices and programs that provide safety support, crime and fire statistics, emergency response and communications plans, and other policies and information. The Report can be accessed online at: securityreport.uchicago.edu. Paper copies of the Report are available, upon request, from the University of Chicago Police Department, 850 E. 61st Street, Chicago, IL 60637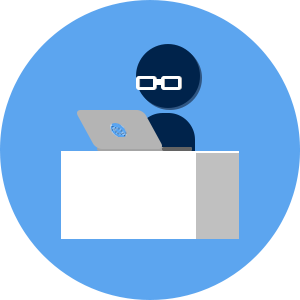 Bioinformatics Scientist, Data Operations
Passionate about making a difference in the world of cancer genomics? With the advent of genomic sequencing, we can finally decode and process our genetic makeup. We now have more data than ever before, but providers don't have the infrastructure, time, or expertise to make sense of this data. We're on a mission to connect an entire ecosystem to redefine how genomic data is used in clinical... settings. We are seeking a highly motivated and capable bioinformatics scientist to manage data operations and quality assurance for bioinformatics data delivered to our external clients and research partners. This position requires extensive experience with cancer genomics, precision medicine, bioinformatics pipelines, and pharma/research client delivery work-flows. Top candidates will also have experience deploying bioinformatics code and retrieving relevant data from relational databases. Duties And Responsibilities • Field questions and requests from internal stakeholders and external customers - including pharmaceutical clients and research partners - regarding the Tempus bioinformatics pipeline. • Use SQL, Python, Bash, etc., to retrieve relevant data from various bioinformatics resources, to support data delivery. • Engage in cross-functional analysis with various teams within Tempus, including other scientists and clinicians, delivery teams, and operations team management to analyze cancer clinical sequencing data relevant to Partner/Pharma clients and respond to their specific questions. • Communicate findings in a clear and logical manner to help stakeholders make scientific decisions based on your data analysis. • Produce high quality and detailed documentation for all projects. Required Experience • Advanced degree in bioinformatics, computational biology, genomics, or related field. • Familiarity with relational database querying (MySQL, postgres). • Familiarity with Python and/or R. • Familiarity with statistical modeling. Ideal Candidates Will Possess • PhD in Bioinformatics and/or computational biology • Pharma work experience • Thorough understanding of bioinformatics data analysis pipelines. • Demonstrated programming ability in relevant bioinformatic programming language(s) • Work experience in cancer genetics, precision medicine, or molecular biology • Significant work experience handling next-generation sequencing data • Self-driven and works well in interdisciplinary teams • Experience with communicating insights and presenting concepts to a diverse audience • Strong background in statistical models and analyzing and resolving problematic data • Familiar with cloud computing a plus
Bioinformatics Specialist
Department BSD PED – Section Administrator: Hematology, Oncology, and Stem Cell Transplantation... About the Department The Section of Pediatric Hematology/Oncology provides care for patients and families with acute and chronic medical conditions, or other hematologic diseases, requiring the specialty knowledge and skills of Hematology, Oncology and Stem Cell Transplantation. Job Summary The Piunti Lab is looking for a Bioinformatics Specialist; the job administers programs and support all phases of bioinformatics activities by helping devise or modify procedures to solve biological complex problems. The Bioinformatics Specialist is responsible for all aspects of research projects and research facilities. Plans and conducts clinical and non-clinical research; facilitates and monitors daily activities of research projects. Directs engineering and technical support activities to develop and maintain tools and computational methods needed to gather and analyze data. Responsibilities • Knowledge and experience in basic and advance analyses of NGS data (ChIP-seq, RNA-seq, ATAC-seq, Hi-C, Bisulfite sequencing, etc.). • Participates in creating data algorithms and specialized computer software to identify and classify components of a biological system (i.e. create a pipeline for data analyses and an accessible internal repository for sequencing data). • Applies basic application of computational tools and information technology to gather, analyze and visualize data in biology and biomedical research (i.e. generating easy-to-interpret graphs that can be used for publications or presentations at conferences). • Interprets data analysis of high throughput genomics, proteomics and genetic data generally concerning chromatin biology projects. • Plans own resources to implement or modify existing web-based bioinformatics tools. • Designs and perform formal evaluation of informatics methods and products. • Manipulates publicly accessible, commercial, or proprietary genomic, proteomic, or post-genomic databases. • Performs other related work as needed. Minimum Qualifications Education: Minimum requirements include a college or university degree in related field. Work Experience: Minimum requirements include knowledge and skills developed through 5-7 years of work experience in a related job discipline. Preferred Qualifications Education: • College or university degree in Biology, Biology or Informatics or related disciplines. • Master's degree strongly preferred. Experience: • Author of at least one research article where the candidate contributed to bioinformatics analyses. • Experience in single cell genomic analyses Working Conditions • Laboratory setting Application Documents • Resume (required) • Cover letter (preferred) • References (preferred) When applying, the document(s) MUST be uploaded via the My Experience page, in the section titled Application Documents of the application. Posting Statement Effective October 15, 2021, the University of Chicago requires COVID vaccination for all students, faculty, and staff members. Individuals may claim exemption from the vaccine requirement for medical or religious reasons. The University of Chicago is an Affirmative Action/Equal Opportunity/Disabled/Veterans Employer and does not discriminate on the basis of race, color, religion, sex, sexual orientation, gender identity, national or ethnic origin, age, status as an individual with a disability, protected veteran status, genetic information, or other protected classes under the law. For additional information please see the University's Notice of Nondiscrimination. Staff Job seekers in need of a reasonable accommodation to complete the application process should call 773-702-5800 or submit a request via Applicant Inquiry Form. We seek a diverse pool of applicants who wish to join an academic community that places the highest value on rigorous inquiry and encourages a diversity of perspectives, experiences, groups of individuals, and ideas to inform and stimulate intellectual challenge, engagement, and exchange. All offers of employment are contingent upon a background check that includes a review of conviction history. A conviction does not automatically preclude University employment. Rather, the University considers conviction information on a case-by-case basis and assesses the nature of the offense, the circumstances surrounding it, the proximity in time of the conviction, and its relevance to the position. Tagged as: Life Sciences
Postdoctoral Fellow – single cell bioinformatic/long read...
Northwestern University offers impressively stimulating environment for conducting scientific research. Dr. Ruli Gao's laboratory at Northwestern University Feinberg School of Medicine harbors both single cell sequencing technologies and computational methodologies under one roof, surrounded by nationally top ranked hospitals and the Robert H. Lurie Cancer Center. Dr. Ruli Gao has significant contribution in tumor evolution fields by developing and applying single cell sequencing technologies and bioinformatic algorithms. These include development of the paradigm shift punctuated copy number evolution (PCNE) model that challenged the Darwinian Gradualism in tumor evolution (Nature Genetics, 2016), the bi-mode chemo-resistance evolution model where adaptive selection of genotypes and acquired reprogramming of phenotypes are activated in parallel (Cell, 2018), the high throughput nanogrid single nuclear RNA sequencing technology that opened the avenue of analyzing single cell... transcriptomes from archival frozen tissue samples (Nature Communications, 2017), and the CopyKat, an integrative Bayesian algorithm to infer single cell genetic architecture from scRNA-seq data (Nature Biotechnology, 2021). The Gao Laboratory is looking for highly motivated postdoc candidates, who are interested in developing and applying novel bioinformatic algorithms for single cell and third generation sequencing data to understand the cellular and molecular mechanisms underlying human cancer and other diseases.Applicants are expected to be recently graduated PH.D. or M.D./PH.D.; Degrees in Bioinformatics, Genetics and Genomics, Computational Biology, or equivalent areas are highly preferred. Interested candidates should directly send his/her CV along with the contact information of three references to Dr. RuliGao (Email: ruli.gao@northwestern.edu
Bioinformatics Analyst
Department: MED-Center for Genetic Med Salary/Grade: EXS/8 ... Job Summary: Partners with clients to design, develop, implement and maintain business solutions regarding data management and analysis. This includes database administration, data consolidation, data analysis and management reporting. Utilizes software to generate metrics and develops actionable recommendations. Collaborates with various function teams such as marketing, research, and IT to achieve business results. The Bioinformatics Analyst will work in the Center for Genetic Medicine and the Gottwein lab in the Department of Microbiology and Immunology, performing basic and advanced analyses in bioinformatics using current open-source software and by developing new analytical tools and pipelines. The successful candidate will have a background in bioinformatics, biostatistics, and/or cancer biology and have software development experience, at least to the level of developing scripts for processing data in languages such as Perl, Python, and/or R. The candidate must be comfortable working in a Linux/Unix environment. Typical data sets include single-cell RNA-seq, RNA-seq, ChIP-seq, CUT&RUN, ATAC-seq, CRISPR screening results, WES, and WGS. Specific Responsibilities : Strategic Planning • Manages and plans for data/analysis requests and projects. • Provides consultation to customers on appropriate data management, methodological issues, and statistical analyses. • Collaborates with technical staff explaining needs of functional users. Serve on committees related to data structure and governance. Administration • Reviews reports before presentation to ensure quality and accuracy. • Develops and maintains documentation of process for quality assurance and reporting methodology • Defines, develops and communicates new standards and best practices. Development • Develops queries and quality metrics. • Interprets results using a variety of techniques, ranging from simple data aggregation via statistical analysis to complex statistical analysis. • Determines data structure for local datasets. Performance • Develops and documents standards for data quality and regulatory compliance pertaining to reporting. • Ensures quality and compliance by reviewing reports Supervises • Provides work direction and/or supervises staff such as team members, subordinates, contractors, vendors, students, etc. • Recommends staff hires/terminations. • Coaches and mentors staff. • Manages projects ensuring timelines and deliverables are met and meet expectations. Miscellaneous • Performs other duties as assigned. Minimum Qualifications: • Successful completion of a full 4-year course of study in an accredited college or university leading to a bachelor's or higher degree; OR appropriate combination of education and experience. • 4 years data analysis/report writing, or similar experience required. • Please see information highlighted in tables below. • Three to four years of relevant work experience in analyzing next generation sequencing data from projects involving RNA-seq, single-cell RNA-seq, ChIP-seq, and/or variant analysis. • Experience in computing in a Linux/Unix environment. • Experience in at least 1 scripting language such as perl, python, or shell scripting. • Willingness and capability to share knowledge with other members of the team. • Please highlight requirements: • Programming Languages and Frameworks • Perl • Python • Shell Scripting • Analytical • Critical thinking • Data mining • Data modeling • Decision making • Judgment • Metadata creation and management • Problem solving • Troubleshooting • Project • Collaboration and teamwork • Organizational skills • Planning Minimum Competencies: (Skills, knowledge, and abilities.) • Demonstrated ability to learn about new technologies. • Demonstrated ability in working with open-source bioinformatics software and publically available databases. • Outstanding interpersonal skills and ability to work with individuals and groups. • Ability to multitask, work and learn independently, and be self-motivated. • A record of taking the initiative to solve problems and working to high-quality standards. Preferred Qualifications: • BS or MS in Bioinformatics, Biostatistics or Statistics with a cancer biology background. • Experience in Cancer Informatics. • Experience with high-dimensional data mining and machine learning. • Experience working in an academic or health care computing environment. • Ability to solve complex bioinformatics problems. Preferred Competencies: (Skills, knowledge, and abilities) • Record of taking the initiative to solve problems and working with high standards. • Familiarity with software versioning tools. Benefits: At Northwestern, we are proud to provide meaningful, competitive, high-quality health care plans, retirement benefits, tuition discounts and more! Visit us at https://www.northwestern.edu/hr/benefits/index.html to learn more. Work-Life and Wellness: Northwestern offers comprehensive programs and services to help you and your family navigate life's challenges and opportunities, and adopt and maintain healthy lifestyles. We support flexible work arrangements where possible and programs to help you locate and pay for quality, affordable childcare and senior/adult care. Visit us at https://www.northwestern.edu/hr/benefits/work-life/index.html to learn more. Professional Growth & Development: Northwestern supports employee career deve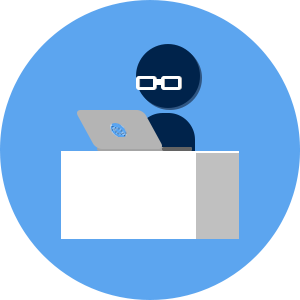 Bioinformatics Scientist
Passionate about precision medicine and advancing the healthcare industry? Recent advancements in underlying technology have finally made it possible for AI to impact clinical care in a meaningful way. Tempus' proprietary platform connects an entire ecosystem of real-world evidence to deliver real-time, actionable insights to physicians, providing critical information about the right treatments... for the right patients, at the right time. We are seeking a highly motivated and capable bioinformatics scientist with extensive experience and interest in translational cancer research and genomics algorithm development. This position requires experience with scientific programming, relational data systems, algorithms development, and statistical modeling. Top candidates will also have experience deploying bioinformatics code within a clinical setting. Duties And Responsibilities • Design and conduct analysis to improve variant calling, classification and analysis systems. • Translate insight from model systems into predictors and classifiers of therapeutic response and prognosis in clinical cancer care. • Collaborate with scientists, and clinicians to design and perform analyses on cancer clinical sequencing data in order to improve quality of care. • Work in interdisciplinary groups of scientists, engineers, and product developers to translate research into clinically actionable insights for our clients. • Develop algorithms used to gain insight into cancer variation through analysis of next generation sequencing data • Produce high quality and detailed documentation for all projects. Preferred Qualifications • Must have completed a Ph.D. in Cancer Biology or Molecular Biology related to cancer. • Computational skills using R, Bioconductor, and/or Python. Ideal Candidates Will Possess • Experience in cancer genetics, immunology, or molecular biology • Experience working with next-generation sequencing data • Self-driven and works well in interdisciplinary teams • Experience with communicating insights and presenting concepts to a diverse audience • Demonstrated programming ability • Background in predictive or prognostic algorithm development • Strong background in the development of statistical models
Bioinformatics Application Scientist
Job Description Bioinformatics Application Scientist... (Actual title will depend on qualification and experience, including director level appointment) The Company: Universal Sequencing Technology Corporation (universalsequencing.com), a leading NGS biotechnology company engaged in long range/long read sequencing technology is relocating its headquarters from the greater Boston area to Carlsbad, CA where R&D and Operations already exist. • This is a unique and exciting opportunity to join an emerging biotech company on the cusp of breakthrough contribution to science and healthcare, riding on a new wave of sequencing innovations. • We are currently commercializing a disruptive NGS technology, the TELL-Seq library technology, that enables short read 2nd gen NGS platforms to produce super long read results. A sequencing ready DNA library can be made in a single PCR tube in 3 hours with very little DNA input, simple, fast, and economic. It enables many previously unachievable or difficult-to-achieve applications, including de novo, metagenomics, phasing, SV detection, and clinical diagnostics for genetic and rare diseases and tumors. • We are developing a new single cell sequencing technology that can significantly reduce the cost of current single cell sequencing library preparation. • We are developing a cutting-edge fifth generation DNA sequencing technology that can sequencing a whole human genome in one hour with cost < $100 and affordable instrument, making DNA sequencing accessible to all countries, rich or poor, and to all fields, especially the clinical and healthcare fields. • Our mission is to advance DNA sequencing for all applications through innovation. Our goal is to provide researchers the most advanced DNA sequencing technologies for exploring the mysteries of lives, to provide medical doctors the most accurate and affordable means for disease diagnostics, to provide pharmaceutical companies the most effective tools for drug development, and to provide healthcare professionals the most reliable tools for health evaluation and epidemic disease identification and prevention. The Position: This is a full-time position for Bioinformatics Application, a unique opportunity to work on the company's disruptive linked-read technology for NGS platforms that enables many previously unachievable or difficult-to-achieve applications. • We offer pay commensurate with experience and education, as well as a benefits package, including holidays, vacation days, personal days, medical, dental, vision, life and accidental insurances, 401(k) plan and relocation assistance. • We offer employees the ownership of the company through option shares. The company's success is the employee's success. • We offer employee career development opportunities through personalized HR services and career education options. Requirements: Experience • Hands-on experience on a variety of bioinformatics analysis software packages for applications in de novo genome assembly, haplotype phasing, SV detections and meta-genomics, etc. • Experience in genetic diagnostic bioinformatics software development is a big plus. • Strong technical writing skills in development of technical user guides, software requirements documentation. • Experience in Python, Perl, Shell Scripts, R, etc., familiar with Git, CVS, Snakemake, Docker. • Cloud Computing experience with AWS, GCP and Azure a plus. • Strong project management, problem-solving and leadership skills. • Strong analytical skills and experience on technical support with academic and commercial users. Education and Qualifications • Ph.D. with 2+ years, MS with 5+ years or BS with 8+ years relevant experience, in Genetics, Biology, Bioinformatics and Computer Science. • At least 5 years' working experience on genetic structure variation analysis is required for director level appointment. • Ability to work in a fast-paced and quickly changing environment. • Ability to work independently and in a team environment. • Excellent verbal and written communication skills. Duties and Responsibilities: • Lead the effort of application specific bioinformatics pipeline development. • Work with sales & marketing, R&D, and software to develop solutions for new applications, including clinical bioinformatics. • Support pre-sales engagements to help potential customers understand our technology and workflows. • Work with software and bioinformatics team to develop customized bioinformatics solutions for customers and provide data analysis service as needed. • Participate in the development and testing of bioinformatics software packages. • Prepare technical notes/specifications and user guides/instruction. • Attending and presenting at industrial and academic conferences in advocating the company's technologies. • Conduct/participate Webinars and in-classroom training sessions for customers. • Collaborate with external academic and industrial researchers and publish results. • Other work and project assignments as required. All listed responsibilities are deemed essential functions to this position. Additional reasonable tasks and responsibilities might be necessary based on dynamic business needs. Location: This position will be in Carlsbad, CA. This is a great place to live, located about 35 mile north of downtown San Diego and about 87 miles south of downtown Los Angeles, average temperature 64oF to 75oF year-round. It's known for Tamarack Surf Beach, backed by the Carlsbad Sea Wall, and secluded South Carlsbad State Beach. The Legoland California theme park includes rides, a water park, and the SEA LIFE Aquarium. The Flower Fields is a seasonal attraction, with acres of flowers. Set in a canyon, the Leo Carrillo Ranch Historic Park is home to free-roaming peacocks. UST provides equal employment opportunities to all employees and applicants for employment and prohibits discrimination and harassment of any type in regard to race, color, religion, age, sex, national origin, disability status, genetics, protected veteran status, sexual orientation, gender identity or expression, or any other characteristic protected by federal, state or local laws. This policy applies to all terms and conditions of employment, including recruiting, hiring, placement, promotion, termination, layoff, recall, transfer, leaves of absence, compensation and training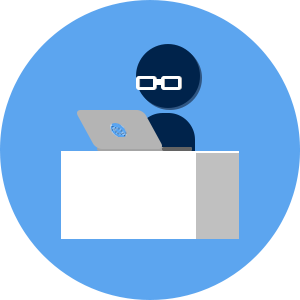 Bioinformatics Scientist
Bioinformatics Scientist If culture and mentorship are your priorities – you've found your match. This pioneer company in Biotech is looking to support and promote a talented Bioinformatics Scientist who will assist in advancing the promise of genomics using data mining and integration of data. The ideal professional will have a strong background in Genomics and an eagerness to join and... contribute to a tight knit, mutually supportive community of skilled experts. What you'll do: • Design, implement, and validate novel tools for variant analysis • Perform data mining, analysis, and integration of genomic data from NGS, and other high-throughput platforms (microarray, aCGH, physical/genetic mapping etc.). • Extract features of interest from data relating to specific biological questions. • Contribute to documentation, publication, and presentation of methods, results, conclusions, and recommendations. Who you are: • BS or higher in computer science, statistics, bioinformatics, computational biology, or genomics, with a strong background in human genetics • Experience with one or more of the following: Python, R, and Perl. • Experience with public datasets and databases. • Knowledge in statistics, modeling, and machine learning. • Working knowledge of laboratory protocols relevant to sequence analysis. • Knowledge in population genetics and experience with population- and family-based analysis. Why work here: • Grow your career: you'll have the room + support to transition into Sr Research Associate and Associate Scientist as well as gaining valuable and transferable experience with genetics and molecular biology. • Mentorship culture where you can learn new skills, maximize your growth and leverage the knowledge of superiors. • Small team environment encourages interdivisional collaboration. You'll always have your voice heard and can wear many hats! Please email your resume to sshields@provenrecruiting.com if you'd like to work alongside some of the finest scientists in the pharmaceutical industry! Note: We actively support and promote people of various backgrounds, from race, religion, gender to geographical area, university, lifestyle, and personality type. Proven Recruiting is minority-owned, majority women, and is a strong advocate for diversity and inclusion in the broader community. Apply today! #LI-SS1
Bioinformatics Scientist - 114379
Payroll Title: CMPTL AND DATA SCI RSCH SPEC 3 Department: MEDICINE//Genetics Salary Range... Commensurate with Experience Worksite: Campus Appointment Type: Career Appointment Percent: 100% Union: Uncovered Total Openings: 1 Work Schedule: Days, 8 hrs/day, Monday-Friday As a federally-funded institution, UC San Diego Health maintains a marijuana and drug free campus. New employees are subject to drug screening. #114379 Bioinformatics Scientist Extended Review Date: Tue 5/10/2022 Apply Now For the safety and well-being of the entire university community, the University of California requires, with few exceptions, that all students, faculty and staff be vaccinated against the COVID-19 virus and influenza before they will be allowed on campus or in a facility or office. For more information visit: Flu Vaccine Mandate / COVID Vaccine Policy UCSD Layoff from Career Appointment: Apply by 02/23/22 for consideration with preference for rehire. All layoff applicants should contact their Employment Advisor. Special Selection Applicants: Apply by 03/04/22. Eligible Special Selection clients should contact their Disability Counselor for assistance. This position will remain open until a successful candidate has been identified. This posting has been slightly modified. DESCRIPTION The Department of Medicine is responsible for fulfilling the teaching, research, and clinical missions of the University of California, San Diego and employs 500+ full-time salaried faculty members and 150+ academic appointees. Staff personnel include 800+ staff in 9 bargaining units, students, and volunteers. There are over 250 clinical faculties practicing at multiple sites and hospitals. Professional fee billings for the department exceed $50 million with collections of over $19 million per year. The total annual budget is approximately $170 million, which includes contract and grant revenues, clinical practice and medical center funds, and other state and private endowment funds. The Bioinformatics Scientist will analyze cancer genomics data for projects within the lab and with external collaborators using state-of-the-art algorithms and computational methods for analysis and interpretation of large and complex datasets. Under general supervision, the Bioinformatics Scientist's development responsibilities will include working with researchers to implement new methodologies developed by the lab and with collaborating labs, and to integrate them into the GenePattern genomics analysis platform as Gene Pattern Notebooks, i.e., complete computational analysis narratives created with the Jupyter Notebook interface to the GenePattern environment. As a member of the development team, the incumbent will also participate in user support, including answering email help questions, writing documentation and training materials, and presenting at training workshops. Applies skills as a seasoned, experienced IT research professional. Uses computational, computer science, data science, and software research and development principles, with relevant domain science knowledge where applicable, along with professional programming concepts for medium-sized projects or portions of larger projects. Develops and optimizes a variety of computational, data science, and research tools and components. Performs research on current and future software, technologies, projects. Works on algorithm development, optimization, programming, performance analysis and/or benchmarking assignments of moderate scope where the tasks involve knowledge of either domain / computer science research requirements and/or design/implementation requirements. MINIMUM QUALIFICATIONS • Bachelor's degree in Computer / Computational / Data Science, or Domain Sciences area with computer / computational / data specialization plus three (3) years of related experience/training OR Seven (7) years of related experience, education/training. • Intermediate knowledge of data science methods and techniques. • Advanced skills, and demonstrated experience associated with implementation and deployment of data science tools. • Effective communication and interpersonal skills. Ability to communicate technical information to technical and non-technical personnel at various levels in the organization and to external research and education audiences. • Proven skills and experience in independently resolving broad computing/data science problems using introductory and/or intermediate principles. • Thorough experience working in a complex computing/data science environment encompassing all or some of the following: data science infrastructure and tools/software, and diverse domain science application base. • Demonstrated broad experience in one or more of the following: optimizing, benchmarking, analyzing software, and applications for data science. • Proven experience and ability to collaborate effectively with all levels of staff; technical, students, faculty and administrators • Experience in the complete application cycle development including the development and delivery of production-quality software. • Experience working in a Unix environment. PREFERRED QUALIFICATIONS • Experience in using statistical languages, such as R or MATLAB. • Knowledge of bioinformatics file formats. SPECIAL CONDITIONS • Employment is subject to a criminal background check. Apply Now Job offer is contingent on successful engagement in the UC COVID-19 Vaccination program (fully vaccinated with documented proof or approved exception/deferral). UC San Diego Health Sciences is comprised of our School of Medicine, Skaggs School of Pharmacy and Pharmaceutical Sciences, The Herbert Wertheim School of Public Health and Human Longevity Science, and our Student Health and Well-Being Department. We have long been at the forefront of translational - or "bench-to-bedside" - research, transforming patient care through discovery and innovation leading to new drugs and technologies. Translational research is carried out every day in the hundreds of clinical trials of promising new therapies offered through UC San Diego Health, and in the drive of our researchers and clinician-scientists who are committed to having a significant impact on patient care. We invite you to join our team! Applications/Resumes are accepted for current job openings only. For full consideration on any job, applications must be received prior to the initial closing date. If a job has an extended deadline, applications/resumes will be considered during the extension period; however, a job may be filled before the extended date is reached. UC San Diego Health is an Equal Opportunity/Affirmative Action Employer. All qualified applicants will receive consideration for employment without regard to race, color, religion, sex, national origin, disability, age, protected veteran status, gender identity or sexual orientation. For the complete University of California nondiscrimination and affirmative action policy see: http://www-hr.ucsd.edu/saa/nondiscr.html UC San Diego is a smoke and tobacco free environment. Please visit smokefree.ucsd.edu for more information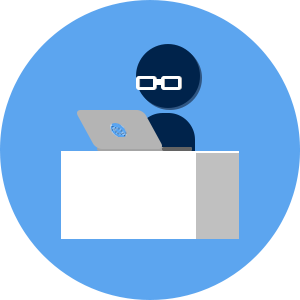 Bioinformatics Scientist
Position Summary: Whole genome sequencing runs routinely identify millions of genomic variants per sample. Gaining insight into the consequences of each variant is crucial for rare and undiagnosed disease (RUGD) and oncology pipelines... Our team is actively developing an open source variant annotator that is both more accurate than existing tools, but also orders of magnitude faster. We aspire to bridge the gap between variant discovery and provide actionable information for research and clinical use. We are seeking an exceptional individual to join our team in developing variant annotation tools that will be used by researchers and clinicians worldwide. Our tools have been incorporated in Illumina's expanding rare & undiagnosed disease and oncology portfolios and are run both as standalone utilities and as cloud services. Responsibilities: • Design, prototype, implement, and test computational algorithms that utilize both statistical and machine learning approaches. • Software optimization at the design, algorithm, and source code level. • Identify opportunities to improve the bioinformatics user experience and implement solutions. • Collaborate with internal project teams and with external organizations. • Contribute to the bioinformatics open source community. Listed responsibilities are an essential, but not exhaustive list, of the usual duties associated with the position. Changes to individual responsibilities may occur due to business needs. Requirements: • Strong background in developing software with multiple languages and multiple platforms. Experience with C#, C++, or Java is highly advantageous. • Personal initiative and ability to work effectively as part of a team. • Familiarity with applying statistical and data analysis approaches to algorithm development. • Superior written and verbal communication skills. All listed requirements are deemed as essential functions to this position; however, business conditions may require reasonable accommodations for additional task and responsibilities. Preferences: • Familiarity with agile software development processes (e.g. scrum). • Experience with sequencing data analysis. • Experience with cloud computing, DevSecOps, and parallel computing. • Familiarity with genomic annotation databases (e.g. RefSeq, Ensembl, dbSNP, ClinVar, COSMIC, and gnomAD). • Experience with using version control systems (e.g. git). • Basic knowledge of genomics, genetics, and sequencing technologies. Education: • Master's degree or PhD in bioinformatics, biology, engineering, physical sciences, computer science, mathematics, statistics, or equivalent. Concerns regarding COVID-19 continue as positive cases are experienced in the communities in which we operate. Please be aware that, as a condition of employment, Illumina may require proof of COVID vaccination in accordance with local statutory requirements (subject to limited exceptions) beginning November 1, 2021. At Illumina, we strive to foster a diverse and inclusive workplace by cultivating an environment in which everyone contributes to our mission. Built on a strong foundation, Illumina has always been rooted in openness, collaboration, and seeking alternative views and perspectives to propel innovation in genomics. We are proud to confirm a zero-net gap in pay, regardless of gender, ethnicity, or race. We also have several Employee Resource Groups (ERG) that deliver career development experiences, increase cultural awareness, and demonstrate our collective commitment to diversity and inclusion in the communities we live and work. We are proud to be an equal opportunity employer committed to providing employment opportunity regardless of sex, race, creed, color, gender, religion, marital status, domestic partner status, age, national origin or ancestry, physical or mental disability, medical condition, sexual orientation, pregnancy, military or veteran status, citizenship status, and genetic information. If you require accommodation to complete the application or interview process, please contact accommodations@illumina.com. To learn more, visit: https://www.dol.gov/ofccp/regs/compliance/posters/pdf/eeopost.pdf