Bioinformatics Jobs
A job board made for computational biologists and those seeking their support
Work With The Bioinformatics CRO
The Bioinformatics CRO is a fully distributed contract research company that serves the computational biology needs of biotechnology companies, with a focus on genomics. We are expanding our valued network of highly skilled consultants, which spans all inhabitable continents and most areas of computational biology.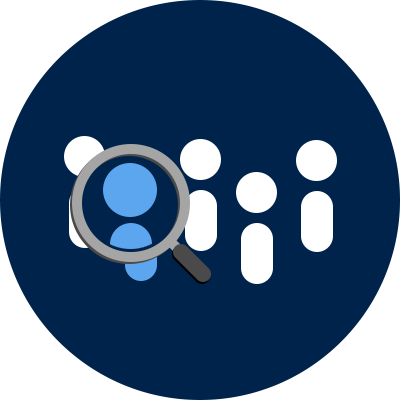 Let Us Do the Work
Contingency Recruitment Services
At The Bioinformatics CRO, we hope to assist biotech companies with all their computational biology needs. Whether you are looking for custom analyses or a new full-time hire, we can help. With our extensive talent network and field-specific expertise, we'll help you find the right bioinformatics job candidate. Get more from your recruitment and let us find your next hire.

Looking for Work?
Join our talent network to be contacted when relevant opportunities arise.

Looking to Hire?
Listings will stay active for 3 weeks. Please allow up to 2 business days for us to review and publish your job listing.
More Bioinformatics Jobs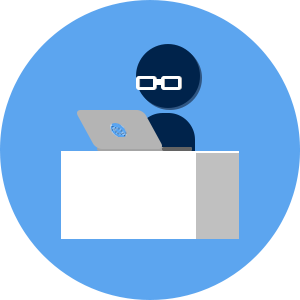 Bioinformatics Scientist
At Alector, our mission is to develop therapies that empower the immune system to combat neurodegeneration and cancer. Our team is solely focused on developing treatments for some of the most challenging diseases facing our society. We are supported in this mission by experienced and accomplished scientists and clinicians, leading healthcare investors, and pharma company partners who share in our... commitment to bettering the lives of patients. As a Scientist for the Bioinformatic's team, you will play an important role in every aspect of Alector scientific mission, from target discovery to pre-clinical and clinical phases. You will work closely with and under the mentorship of our senior scientists to discover and develop novel drugs targeting neurodegenerative disorders and cancer. As part of a talented and multi-disciplinary bioinformatics team you have a transversal role and interact closely with scientists from different fields. You will carry out valuable analyses which will further Alector's collective scientific understanding. #LI-RS1 Alector is a phenomenal place to learn and grow. Alector is a dynamic environment where teams are encouraged to experiment, take ownership of decisions, and question convention to solve complex problems. At Alector, we value shared wins, perseverance, and a growth mindset. Alector was named on Fortune's "Best Workplaces in Biopharma" top list for small and medium-sized companies for the second year! And we moved up from #16 to #11 in 2022. Among the things you'll discover at Alector on Day 1 and throughout your tenure: Committed and driven colleagues, a bold and important company goal, brand-new brightly lit offices in Oyster Point, right at the heart of Biotech Bay. Alector offers flexible remote work options, and competitive compensation and benefits. Come join us! At Alector, we believe that hard-working teams include people from a wide variety of backgrounds and experiences who can challenge each other's assumptions with fresh perspectives and bring creative ideas to the table. We are committed to building an open, diverse, and inclusive environment for all employees. We do not discriminate on the basis of race, religion, color, national origin, sex, gender, sexual orientation, age, marital status, veteran status, or disability status, or any other characteristics protected under applicable federal, state, or local laws. Employees of Alector working on-site are required to be vaccinated against COVID-19, and are required to provide proof of vaccination. Employees may be entitled to an exception or reasonable accommodation if they cannot be vaccinated because of a disability/medical necessity, or sincerely held religious belief. We will ensure that individuals with disabilities are provided reasonable accommodation to participate in the job application or interview process, perform essential job functions, and receive other benefits and privileges of employment. Please contact us to request accommodation
Bioinformatics Cloud Software Engineer
The Position Bioinformatics Cloud Software Engineer... Genentech seeks a talented and highly motivated Software Engineer to develop a cloud based genomic analysis system in support of our Translational Genomics efforts. Our Translational Genomics efforts span the interface of human genetics, functional genomics, molecular biology, disease model engineering, tissue and cellular profiling, and advanced computational methodology. The primary focus of this position is to extend our existing orchestration system for large scale genomic analysis workflows into the cloud to enable Genentech researchers to scale the throughput of their genomic and genetic analyses as needed. Solutions will need to integrate cloud native concepts with microservice based components in an existing software ecosystem. A successful candidate will collaborate with interdisciplinary teams of Software Engineers, DevOps engineers and Computational Biology Scientists to design and implement cloud native software solutions with an emphasis on service-oriented architecture and containerized workflows. The work includes requirements gathering, design and architecture, as well as backend and frontend development. The candidate will use best practices of continuous integration and software delivery to accommodate the fast pace of innovation in Genentech Research. Successful candidates will meet many of the following requirements: • You have a Masters degree or equivalent in Software Engineering, Computer Science, Bioinformatics, or similar and 6-10 years of relevant experience in an academic or commercial setting. • You have successfully planned and implemented multiple software projects throughout the whole development cycle (planning, implementation, testing, release, maintenance) following modern software development practices. • You are a full-stack software developer (backend+frontend) that if needed maintains its own dev-ops tool chain, but plays well with enterprise level solutions. • You are able to break down large problems into smaller microservice based components and can develop them independently or as part of a large team. • You have experience with cloud related concepts such as deployment via Kubernetes or AWS cloud formation, Monitoring and containerization. • Experiences and expertise with cloud related concepts such as building infrastructure using Terraform, AWS Cloud Formation, AWS Batch, Lambda and Code Pipeline is a must - an AWS certification on an associate level is a plus. • You have architected distributed systems with infrastructure automation, monitoring and alerting and you are familiar with troubleshooting distributed systems. • You have a focus on high-quality code, including automated testing and coding best practices and you are able to prepare and conduct code reviews. • You have experience with relational and non-relational DB technologies. Knowledge of other search, messaging and queuing technologies such as ElasticSearch, SOLR, RabbitMQ and Kafka are desirable. • You are a quick learner and your analytical skills help you to effectively translate technical and scientific process requirements into a software product. • You have strong experience in the use of a high-level, object oriented programming language such as Python, Go or Java and a strong understanding of Linux/Unix. • You are comfortable working both independently and collaboratively, and with handling several concurrent, fast-paced projects. • You are able to execute technical projects at global scale, across multiple teams and time zones. Strategic, analytical mindset and ability to innovate using technology to advance business goals. • Experience in managing data according to FAIR principles as well as tracking data lineage, ensuring data quality and improving data discovery is a plus. • You have strong communication skills and can untangle and discuss complex technical tasks. • Prior experience in a life science or drug development environment are beneficial. What to expect from us • A highly collaborative and dynamic research environment where we aim to advance the rate of scientific discovery using purposefully built solutions. • Access to large data sets, samples and compute resources. • Access to state-of-the-art technologies and pioneering research. • Participation in seminar series featuring academic and industry scientists. • Campus-like lifestyle with a healthy work-life balance. • Mentored opportunities to further develop professional skills. Relocation benefits are available for this job posting. #LI-EJ2 #bioinformatics #gREDinformatics Who we are A member of the Roche Group, Genentech has been at the forefront of the biotechnology industry for more than 40 years, using human genetic information to develop novel medicines for serious and life-threatening diseases. We are a research-driven biotechnology company, whose medical innovations for cancer and other serious illnesses make a difference for patients across the globe. Please take this opportunity to learn about Genentech where we believe that our employees are our most important asset & are dedicated to remaining a great place to work. Genentech is an equal opportunity employer & prohibits unlawful discrimination based on race, color, religion, gender, sexual orientation, gender identity/expression, national origin/ancestry, age, disability, marital & veteran status. For more information about equal employment opportunity, visit our Genentech Careers page. Genentech is an equal opportunity employer, and we embrace the increasingly diverse world around us. Genentech prohibits unlawful discrimination based on race, color, religion, gender, sexual orientation, gender identity or expression, national origin or ancestry, age, disability, marital status and veteran status. Genentech requires all new hires to be fully vaccinated against COVID-19 as of their start date. This requirement is a condition of employment at Genentech, and it applies regardless of whether the position is located at a Genentech campus or is fully remote. If you are unable to receive the vaccine due to a disability or serious medical condition, or because it is prohibited as a result of your sincerely held religious beliefs, you will have an opportunity to request a reasonable accommodation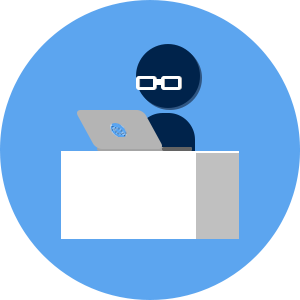 Bioinformatics Scientist
PharmEng Technology has been providing quality services to leading manufacturers of healthcare and pharmaceutical products since 1997. Our specialists hold expertise in Commissioning & Qualification, Validation, Quality Systems, Regulatory Affairs, Engineering, and Training to ensure that our clients can keep on providing the world with their cost-effective and high-standard healthcare... products. At PharmEng Technology, we strive to cultivate the best working environment where empowerment, passion and perseverance are nurtured while serving our clients to achieve their unique business goals. We are seeking an experienced Bioinformatics Scientist for an opportunity in the Bay Area, CA. Objectives Of This Role • Provide computational and informatics support to scientists and independent faculty members in designing and executing key biomedical projects; serve as a subject matter expert. • Responsible for the collection, analysis, interpretation and integration of complex biomedical data. • Own and lead various projects, delivering results and generating relevant reports. • Contribute expertise to software code base and relevant communities of practice. • Work as part of a broader team to identify and implement long term solutions; improve quality, speed and efficacy of current projects and program through evaluating and benchmarking new software tools and pipeline development. Skills And Qualifications • Bachelor's degree in relevant field required. Advanced degree (Master's or PhD) preferred with evidence of impact in bioinformatics applied to real life problems, ideally within a biomedical research or clinical environment. • 3+ years of experience in basic, translational or clinical research setting required. • Deep bioinformatics skills at the interface between bioinformatics programming and understanding of biological and clinical problems. • Excellent communication and effective problem-solving skills, track record in serving a variety of diverse customers and projects. • Proven ability to work independently, prioritize, and manage people if needed, within an environment with evolving priorities
BIOINFORMATICS ENGINEER
BIOINFORMATICS ENGINEER BAY AREA OR REMOTE... $95,000-$105,000 THE COMPANY This global biotech leader is searching for a Bioinformatics Engineer to join its team. This will be an entry-level role working closely with their computational team. They work on the development of kits, reagents, and instruments to develop tools to accelerate discovery efforts. Role & Responsibilities: • Building cloud infrastructure for bioinformatics scientists • Build internal web apps for scientists • Work closely with R&D, sales, and technical support teams Skills: • Bachelors or Masters with 1-2 years industry experience or PhD with no industry experience in Computer Science, Bioinformatics, or other quantitative related fields • Python or Java • Cloud experience with a preference for AWS • Docker or CI/CD experience • Web app development experience Benefits: $95,000-$105,000 Bonus Remote potential Please apply and send your CV
Bioinformatics Research Intern
We are looking for a part-time Bioinformatics Research Assistant to join our team. You will have the opportunity to work on a diverse set of initiatives led by the AllStripes research team, and will also contribute to cross-functional projects with our product, abstraction, and operations teams. You should love solving problems, working collaboratively, and working in research. What you'll do... • Work with the research, product, and abstraction teams to develop and implement study protocols, track research study progress, assist with data quality control processes, and maintain our library of clinical data elements and surveys • Assist the research team with a variety of projects, including collaborative research programs, insights for the patient community, and new features on our two sided life sciences data platform • Support the development of relationships with key stakeholders in the rare disease space • Program all unstructured data studies and recommend improvements to increase efficiency and quality • Program all surveys and recommend improvements Who you are • A student enrolled in a graduate program in a biomedical science or clinical field (biomedical PhD or MS, MD, DO, genetic counseling, nurse practitioner or doctorate of nursing, PA, PharmD). • Past research experience (basic or clinical research) • Working knowledge of computer programming languages (R and/or SQL highly preferred) • Experience working collaboratively with others on long-term projects • Endlessly resourceful and self-motivated; you're not afraid to dive into a complex problem • While hours will be flexible week to week, on average, be able to dedicate 10–20 hours per week to AllStripes (remotely). Most work can be completed on your own time. Contract will extend through June 2023, with the possibility of renewal. About the Hiring Manager: Caitlin Nichols - Research Director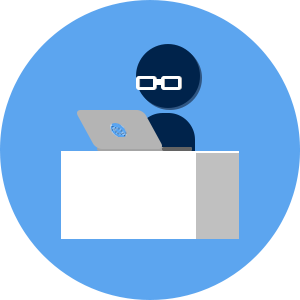 Head of Bioinformatics
Nusantics is now hiring Head of Bioinformatics in Jakarta, Apply a combination of theoretical and applied knowledge to lead a team of Bioinformaticians in exploratory projects for the development of omics bioinformatics pipeline Provide high quality analysis and expert advice and judgements to the team by applying extensive experience and deep knowledge of Bioinformatics concepts, methods, and tools. Initiate and implement new ideas or new changes to current bioinformatics pipelines, systems, or tools. Support the innovation, science and technology required to deliver the Biome Index strategy. Create, develop, and improve automated genomic data analysis pipelines and the supporting infrastructure to operate at a large scale. Investigate and utilize third-party software tools and writing novel software to solve problems and implement new product features. Creative solutions for common bioinformatics problems to ensure better software and service. Participate in collaborative projects... with a growing number of academic and commercial partners. Develop, maintain, and optimize workflows for NGS datasets. Collaborating with the CTO in the definition of the business strategy. Master or PhD in Bioinformatics or equivalent experience in a bioinformatics setting. Having more than 6 years of industrial and institutional research experience in WGS, GWAS, Omics data (metagenomics, metatranscriptomics), genome assembly construction, transcriptome/exome data analysis. Experience with Cloud computing (AWS, Google Cloud), Linux/UNIX, Python, PERL, R/Bioconductor packages and scripting. Specialties in microbiome, next generation sequencing, computational biology, computational genomics, statistical analysis, data visualization. Experience in comparative genomics, multi-omics analyses and data integration. Experience working with a variety of NGS data formats and NGS data manipulation tools. Comfortable with SQL databases and topics such as bulk data entry, query optimization, schema design and ORMs. Ability to contribute and provide guidance during all phases of the software development lifecycle. Deep understanding in scientific theory and its execution, with open minded personality. Self-motivated, results-driven, and problem-solver. Enthusiastic, hardworking, well-organized and able to prioritize. Able to work with others, and willing to contribute to team. Attention to detail and an inquisitive nature. Knowledge of variant calling and annotation tools. Application of statistical methods to data analysis. Broad knowledge of related bioinformatics resources and databases Experience of working in an agile development environment. Experience in human variation analysis or an area with specific application to variant interpretation. Versatile with software development and genomic data analysis. Good problem-solving ability while ensuring timely completion all project deadlines while developing efficient and faster techniques for data analysis
Genomics Data Scientist
Job Desc: • Create tools, including developing, prototyping, and validating new features for genome analysis to enable better diagnostics andclinical management. • Develop tools and algorithm for quality control, processing and analysis of whole genome sequence data, e.g., alignment, variant callers for types of variants • Developing, prototyping, and validating new features for genome analysis • Continuously scan the scientific literature to identify new approaches to genome analysis that can be implemented to improve our capabilities Qualification: • Ideally a master or PhD in a strongly quantitative discipline such as (e.g. data science, computer science, or maths) with experience as data scientist working on bioinformatics, or equivalent experience, in one of the following: genetics/genomic with a strong computational component, statistical genetics, genetic epidemiology, bioinformatics with the focus on human genomics. • Experience with NGS data analysis from sequencing QC to... annotation and variant calling. • Able to write in R, Python and Perl • Statistical background in multivariate analysis is a plus
Bionformatician
Job Responsibilities: 1. Process, analyze, and manage genomic data (eg. next generation sequencing and microarray raw data) into commercial outputs by using bioinformatics approaches. 2. Perform and improve quality control check for variant calling data. 3. Develop and maintain pipeline for existing and new genomic products. 4. Prepare reports for genomic surveillance and scientific writings. 5. Conduct best practices coding documentation. 6. Collaborate with other related team to develop, maintain, and improve current existing genomic database and reporting platform. 7. Adept to juggle pipeline documentations and best-practices between NGS platforms. 8. Attend and present at department's weekly update. Job Requirements: 1. Good understanding in molecular cell biology and genetics. 2. Fair skills in one or more programming languages (Python, R, javascript, node, bash). 3. Familiar in workflow, containerization, and database scripting (Nextflow, Docker, SQL and alike). 4... Experienced with NGS and microarray data analysis. 5. Adept working in team environment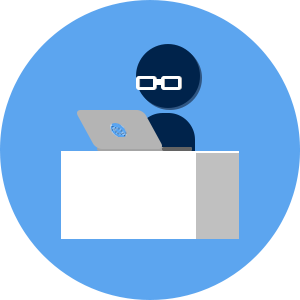 BIOINFORMATICIAN SCIENTIST
We are looking for talented, agile and crazy BIOINFORMATICIAN willing to explore further in regards to their talents. Having idealism to work and develop Indonesia and passionate about genetic and science.
Bioinformatician (Data Scientist)
Key Responsibilities: - Perform quality analysis of human array-based genotyping data - Conduct research and applied statistical genetics analyses - Present statistical data for sample characteristics and genotyping results, report and visualization to R&D Team and stake holder - Assist in development of analysis pipelines and internal database and findings - Collaborate with geneticists and technology team in the development of genomics application - Contribute to establish protocols and scientific publications Requirements: - Bachelor or Master of Science in Biotechnology, Biochemistry or in science-related fields - 1 year of relevant experience, generally as a bioinformatician and hands-on analysing microarray genotype data - Have qualified knowledge in the field of molecular biology, human genomics and data population - Proficiency with R and Phyton are plus points - Excellent interpersonal, oral, and written communication skills - Ability to work independently as... well as in teams - Strong background in bioinformatics and/or computational biology