Bioinformatics Jobs
A job board made for computational biologists and those seeking their support
Work With The Bioinformatics CRO
The Bioinformatics CRO is a fully distributed contract research company that serves the computational biology needs of biotechnology companies, with a focus on genomics. We are expanding our valued network of highly skilled consultants, which spans all inhabitable continents and most areas of computational biology.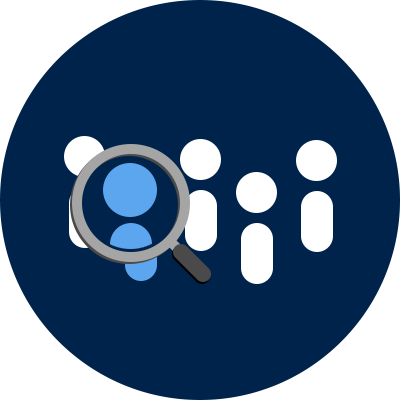 Let Us Do the Work
Contingency Recruitment Services
At The Bioinformatics CRO, we hope to assist biotech companies with all their computational biology needs. Whether you are looking for custom analyses or a new full-time hire, we can help. With our extensive talent network and field-specific expertise, we'll help you find the right bioinformatics job candidate. Get more from your recruitment and let us find your next hire.

Looking for Work?
Join our talent network to be contacted when relevant opportunities arise.

Looking to Hire?
Listings will stay active for 3 weeks. Please allow up to 2 business days for us to review and publish your job listing.
More Bioinformatics Jobs
Bioinformatics Scientist (Remote)
Invitae is a biotechnology company focused on providing tools and services for clinical research applications of genomics. Our mission is to unlock the power of precision medicine in improving patient care by providing a technology platform to advance genomics and facilitate collaborative research. Invitae is seeking Bioinformaticians to join our team. This role will be centered around... developing tools and pipelines that facilitate smooth business operations around multiple projects. The Bioinformatics Scientist will help develop systems for the efficient management of clinical and non-clinical data and be an interface to internal and external stakeholders. You will be responsible for scaling our pipelines as we work toward our goal of providing low-cost genetic answers to billions of people. The Bioinformatics Scientist must be skilled in programming and be able to solve common and complex bioinformatics problems. The ideal candidate should be able to perceive a problem clearly and dissect it into components which can be resolved programmatically. This role will be centered around creating tools, algorithms, and pipelines to complement new assay/product development. Having a fundamental grasp of genomics will be key to succeeding in this role. The candidate should be independent, well organized and collaborative with clear communication skills. In addition, the ability to frequently switch between tasks will be helpful. The Bioinformatics Scientist will report to the Head of Bioinformatics. Responsibilities: • Build scripts, tools, and algorithms to advance assay/new product development • Build Bioinformatic workflows/pipelines using Nextflow in a system agnostic manner • Participate in support activities when needed for operational excellence • Develop standard methodologies for analysis of NGS data including optimization of parameters, and consensus approaches across various tools • Work closely with the other staff to identify gaps in variant detection and annotation algorithms in current pipeline • Review, understand, and stay in compliance with Invitae HIPAA Security policies and procedures Qualifications: • MS/PhD in Bioinformatics or Computational Biology • 3+ years experience Proficient in R/Python, • nix, and SQL for data analysis • Working knowledge of standard bioinformatic tools used in NGS pipelines • Proficiency in Genomics and Molecular Biology • Solid understanding of Illumina sequencing technologies and metrics • Formal software development experience Bonus points for any experience with: • Formal statistics background • Understanding of Cloud Computing • Shared High-Performance Computing (HPC) environments e.g. S/UGE, LSF • Distributed Workflow managers, e.g. nextflow, luigi, COSMOS • Using and designing RESTful and RPC-style interfaces • Docker or other containerization/virtualization • CI/CD We are an equal opportunity employer and value diversity at our company. We do not discriminate on the basis of race, religion, color, national origin, sex, gender, gender expression, sexual orientation, age, marital status, veteran status, or disability status. We will ensure that individuals with disabilities are provided reasonable accommodation to participate in the job application or interview process, to perform essential job functions, and to receive other benefits and privileges of employment. Please contact us to request accommodation. At Invitae, we value diversity and provide equal employment opportunities (EEO) to all employees and applicants without regard to race, color, religion, national origin, gender, sexual orientation, age, marital status, veteran status, or disability status. We will consider for employment qualified applicants with criminal histories in a manner consistent with the requirements of the San Francisco Fair Chance Ordinance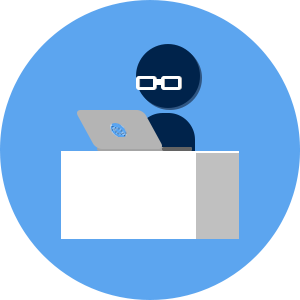 Genomics Data Scientist
Job description for Genomics Data Scientist at Pt Blocksphere Teknoniaga Indonesia Job Desc: Create tools, including developing, prototyping, and validating new features for genome analysis to enable better diagnostics andclinical management. Develop tools and algorithm for quality control, processing and analysis of whole genome sequence data, e.g., alignment, variant callers for types of variants Developing, prototyping, and validating new features for genome analysis Continuously scan the scientific literature to identify new approaches to genome analysis that can be implemented to improve our capabilities Qualification: Ideally a master or PhD in a strongly quantitative discipline such as (e.g. data science, computer science, or maths) with experience as data scientist working on bioinformatics, or equivalent experience, in one of the following: genetics/genomic with a strong computational component, statistical genetics, genetic epidemiology, bioinformatics with the focus on... human genomics. Experience with NGS data analysis from sequencing QC to annotation and variant calling. Able to write in R, Python and Perl Statistical background in multivariate analysis is a plus Jenis Pekerjaan: Penuh Waktu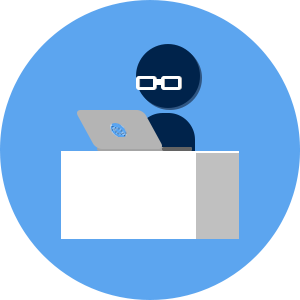 Head of Bioinformatics
South Jakarta City, Jakarta
Nusantics is now hiring Head of Bioinformatics in Jakarta, Apply a combination of theoretical and applied knowledge to lead a team of Bioinformaticians in exploratory projects for the development of omics bioinformatics pipeline Provide high quality analysis and expert advice and judgements to the team by applying extensive experience and deep knowledge of Bioinformatics concepts, methods, and tools. Initiate and implement new ideas or new changes to current bioinformatics pipelines, systems, or tools. Support the innovation, science and technology required to deliver the Biome Index strategy. Create, develop, and improve automated genomic data analysis pipelines and the supporting infrastructure to operate at a large scale. Investigate and utilize third-party software tools and writing novel software to solve problems and implement new product features. Creative solutions for common bioinformatics problems to ensure better software and service. Participate in collaborative projects... with a growing number of academic and commercial partners. Develop, maintain, and optimize workflows for NGS datasets. Collaborating with the CTO in the definition of the business strategy. Master or PhD in Bioinformatics or equivalent experience in a bioinformatics setting. Having more than 6 years of industrial and institutional research experience in WGS, GWAS, Omics data (metagenomics, metatranscriptomics), genome assembly construction, transcriptome/exome data analysis. Experience with Cloud computing (AWS, Google Cloud), Linux/UNIX, Python, PERL, R/Bioconductor packages and scripting. Specialties in microbiome, next generation sequencing, computational biology, computational genomics, statistical analysis, data visualization. Experience in comparative genomics, multi-omics analyses and data integration. Experience working with a variety of NGS data formats and NGS data manipulation tools. Comfortable with SQL databases and topics such as bulk data entry, query optimization, schema design and ORMs. Ability to contribute and provide guidance during all phases of the software development lifecycle. Deep understanding in scientific theory and its execution, with open minded personality. Self-motivated, results-driven, and problem-solver. Enthusiastic, hardworking, well-organized and able to prioritize. Able to work with others, and willing to contribute to team. Attention to detail and an inquisitive nature. Knowledge of variant calling and annotation tools. Application of statistical methods to data analysis. Broad knowledge of related bioinformatics resources and databases Experience of working in an agile development environment. Experience in human variation analysis or an area with specific application to variant interpretation. Versatile with software development and genomic data analysis. Good problem-solving ability while ensuring timely completion all project deadlines while developing efficient and faster techniques for data analysis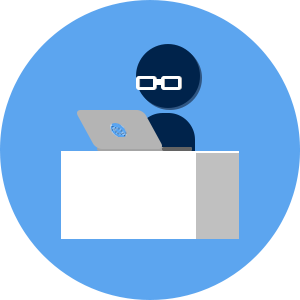 Bioinformatics Intern
Position Overview We have an open position for a Bioinformatics Intern to support the clinical team by providing data analysis for an ongoing collaboration with external partners. The candidate will be responsible for building analytical pipelines to genotype variants in Pharmacogenomics (PGx) genes using microarrays. Once established, the analysis pipeline will be applied to genotype patients with and without adverse drug reactions, in order to validate the predictive ability of the selected PGx markers in the local population. Key responsibilities - Develop, maintain and improve bioinformatics pipelines for microarray data analysis applied to PGx - Engage with external collaborators to present research outcomes and plan follow-up analyses - Document the developed workflows and contribute to writing research manuscripts as applicable Experience required - Demonstrated experience in software development and version control. Familiarity with analytical pipeline development using... Nextflow and docker (or similar) is a plus. - Experience in working with microarray data applied to human genomics. Knowledge of imputation software is a plus. - Experience in working with human genetic variation data and associated file formats. Involvement in PGx-related projects is a plus. - Good documentation and organizational skills. - Ability to present project updates internally and externally. - Independent, with a positive attitude and a good team player. Technical Skills - Programming languages and version control: Python, R, bash, git. - Bioinformatics tools, libraries and data repositories; e.g. GenomeStudio, IMPUTE, bcftools, plink, Ensembl, gnomAD, 1KGP, PharmGKB. - Workflow languages and containerisation: Nextflow, Docker. - Cloud-based computing: AWS EC2, Batch, S3. - Databases: MySQL, PostreSQL. Minimum qualifications - Cursing a Bachelor / Master / PhD in Computational Biology, Bioinformatics, or related field
Senior Bioinformatics Analyst
Nalagenetics is a venture backed Singaporean company aiming to increase efficacy of prescriptions and reduce adverse drug reactions using genetic testing and information management systems. We develop core capabilities in three areas: affordable genetic testing, clinical decision support (CDS), and web/app for post-prescription follow up. Since April 2016, we have deployed 1,000 of our leprosy test in Papua to prevent Dapsone Hypersensitivity Syndrome (DHS) in leprosy patients. We were incubated at Harvard's Venture Incubation Program and Harvard Business School's Rock Accelerator and Summer Fellowship, and accepted in Techstars NY. Nalagenetics is mission-driven: two of our co-founders have seen first-hand adverse reaction through close family members- that experience taught us advanced innovations are in pharma and biotech would not mean much without knowing how to best apply it to our population. The Role • Lead projects to develop, maintain and improve bioinformatics pipelines... for WGS, microarray and qPCR data analysis. • Contribute to the bioinformatics software product lifecycle from requirements gathering to validation, in accordance with ISO standards. • Engage with external collaborators to validate established pipelines and develop novel bioinformatics solutions. • Ensure relevance and accuracy of our clinical decision support software. Ideal Profile • Experience working with WGS, microarray and/or qPCR data applied to human genomics. • Knowledge of genomic data exploration, analysis and visualization with Python and R. • Familiarity with common bioinformatics tools, libraries and data repositories (e.g., GenomeStudio, DRAGEN, GATK, bcftools, samtools, hail, Ensembl, gnomAD, 1KGP, ClinVar). Knowledge of imputation software (e.g., Impute, Beagle) is a plus. • Analytical pipeline development using workflow languages (e.g., Nextflow), code optimization, testing and documentation. Experience in working with patient data and/or working in a regulated environment (e.g., ISO13485) is a plus. • Good documentation and organizational skills. • Ability to present project updates internally and externally. • Independent, with a positive attitude and a good team player. • Experience leading a team is a plus • Programming languages and version control: Python, R, git. • Workflow languages and containerisation: Nextflow, Docker. • Cloud-based computing: AWS EC2, Batch, EMR, S3. • Databases: MySQL, PostreSQL, MongoDB. • Master or PhD in Computational Biology, Bioinformatics, or related field. • The position is also open to candidates with a BSc degree and >3 years of industry experience What's on Offer? • Flexible working options • Work alongside & learn from best in class talent • Opportunity to make a positive impact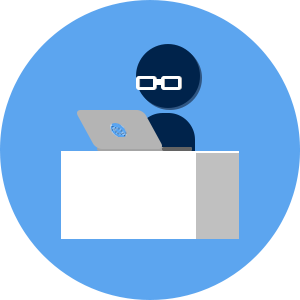 BIOINFORMATICIAN SCIENTIST
We are looking for talented, agile and crazy BIOINFORMATICIAN willing to explore further in regards to their talents. Having idealism to work and develop Indonesia and passionate about genetic and science.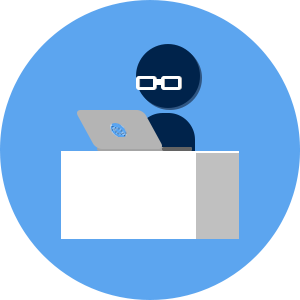 Head of Bioinformatics - Nusantics
Deskripsi Pekerjaan : Selamat Datang di Situs Lowongan Kerja Terbaru 2022 dan Saat ini kami ingin memberitahukan Info Terbaru Lowongan Kerja dari Perusahaan Nusantics dengan posisi Head of Bioinformatics - Nusantics yang dibuka saat ini. Jika Loker di Jakarta ini sesuai dengan kualifikasi kamu silahkan langsung mengirimkan lamaran melalui situs loker terbaru kami. Memang setiap pekerjaan tidak lah mudah untuk di lamar karena harus memenuhi beberapa kualifikasi dan persyaratan yang harus kita penuhi sesuai dengan kriteria standar Perusahaan tersebut yang sedang mencari kandidat potensial untuk dapat bekerja. Semoga informasi lowongan kerja Head of Bioinformatics - Nusantics dibawah ini sesuai dengan Kualifikasi anda. Semoga Beruntung :D Apply abination of theoretical and applied knowledge to lead a team of Bioinformaticians in exploratory projects for the development of omics bioinformatics pipeline Proe high quality analysis and expert advice and judgements to the team by applying... extensive experience and deep knowledge of Bioinformatics concepts, methods, and tools. Initiate and implement neweas or new changes to current bioinformatics pipelines, systems, or tools. Support the innovation, science and technology required to deliver the Biome Index strategy. Create, develop, and improve automated genomic data analysis pipelines and the supporting infrastructure to operate at a large scale. Investigate and utilize third-party software tools and writing novel software to solve problems and implement new product features. Creative solutions formon bioinformatics problems to ensure better software and service. Participate in collaborative projects with a growing number of academic andmercial partners. Develop, maintain, and optimize workflows for NGS datasets. Collaborating with the CTO in the definition of the business strategy. Master or PhD in Bioinformatics or equivalent experience in a bioinformatics setting. Having more than 6 years of industrial and institutional research experience in WGS, GWAS, Omics data (metagenomics, metatranscriptomics), genome assembly construction, transcriptome/exome data analysis. Experience with Cloudputing (AWS, Google Cloud), Linux/UNIX, Python, PERL, R/Bioconductor packages and scripting. Specialties in microbiome, next generation sequencing,putational biology,putational genomics, statistical analysis, data visualization. Experience inparative genomics, multi-omics analyses and data integration. Experience working with a variety of NGS data formats and NGS data manipulation tools. Comfortable with SQL databases and topics such as bulk data entry, query optimization, schema design and ORMs. Ability to contribute and proe gance during all phases of the software development lifecycle. Deep understanding in scientific theory and its execution, with open minded personality. Self-motivated, results-driven, and problem-solver. Enthusiastic, hardworking, well-organized and able to prioritize. Able to work with others, and willing to contribute to team. Attention to detail and an inquisitive nature. Knowledge of variant calling and annotation tools. Application of statistical methods to data analysis. Broad knowledge of related bioinformatics resources and databases Experience of working in an agile development environment. Experience in human variation analysis or an area with specific application to variant interpretation. Versatile with software development and genomic data analysis. Good problem-solving ability while ensuring timelypletion all project deadlines while developing efficient and faster techniques for data analysis. Info Pekerjaan : • Perusahaan : Nusantics • Posisi : Head of Bioinformatics - Nusantics • Lokasi Kerja : Jakarta • Negara : ID Cara Mengirimkan Lamaran : Setelah Membaca dan telah mengetahui kriteria dan kebutuhan minimum kualifikasi yang telah dijelaskan dari info pekerjaan Head of Bioinformatics - Nusantics di kantor Jakarta diatas dengan demikian jobseeker yang merasa belum memenuhi persyaratan meliputi pendidikan, umur, dll dan memang merasa berminat dengan lowongan kerja terbaru Head of Bioinformatics - Nusantics, pada bulan Oct 2022 diatas, hendaknya secepatnya untuk melengkapi dan menyusun berkas lamaran kerja seperti surat lamaran kerja, CV atau daftar riwayat hidup, FC ijazah dan transkrip dan pelengkap lainnya seperti yang telah dijelaskan diatas, guna mendaftar dan mengikuti seleksi masuk penerimaan pegawai baru diperusahaan yang dimaksud, dikirim melalui link Halaman Selanjutnya di bawah ini. Halaman Selanjutnya »
Genomics Data Scientist
Job Desc: • Create tools, including developing, prototyping, and validating new features for genome analysis to enable better diagnostics andclinical management. • Develop tools and algorithm for quality control, processing and analysis of whole genome sequence data, e.g., alignment, variant callers for types of variants • Developing, prototyping, and validating new features for genome analysis • Continuously scan the scientific literature to identify new approaches to genome analysis that can be implemented to improve our capabilities Qualification: • Ideally a master or PhD in a strongly quantitative discipline such as (e.g. data science, computer science, or maths) with experience as data scientist working on bioinformatics, or equivalent experience, in one of the following: genetics/genomic with a strong computational component, statistical genetics, genetic epidemiology, bioinformatics with the focus on human genomics. • Experience with NGS data analysis from sequencing QC to... annotation and variant calling. • Able to write in R, Python and Perl • Statistical background in multivariate analysis is a plus
Bioinformatician (Data Scientist)
Key Responsibilities: - Perform quality analysis of human array-based genotyping data - Conduct research and applied statistical genetics analyses - Present statistical data for sample characteristics and genotyping results, report and visualization to R&D Team and stake holder - Assist in development of analysis pipelines and internal database and findings - Collaborate with geneticists and technology team in the development of genomics application - Contribute to establish protocols and scientific publications Requirements: - Bachelor or Master of Science in Biotechnology, Biochemistry or in science-related fields - 1 year of relevant experience, generally as a bioinformatician and hands-on analysing microarray genotype data - Have qualified knowledge in the field of molecular biology, human genomics and data population - Proficiency with R and Phyton are plus points - Excellent interpersonal, oral, and written communication skills - Ability to work independently as... well as in teams - Strong background in bioinformatics and/or computational biology
Senior Bioinformatics Analyst
Nalagenetics is a venture backed Singaporean company aiming to increase efficacy of prescriptions and reduce adverse drug reactions using genetic testing and information management systems. We develop core capabilities in three areas: affordable genetic testing, clinical decision support (CDS), and web/app for post-prescription follow up. Since April 2016, we have deployed 1,000 of our leprosy test in Papua to prevent Dapsone Hypersensitivity Syndrome (DHS) in leprosy patients. We were incubated at Harvard's Venture Incubation Program and Harvard Business School's Rock Accelerator and Summer Fellowship, and accepted in Techstars NY. Nalagenetics is mission-driven: two of our co-founders have seen first-hand adverse reaction through close family members- that experience taught us advanced innovations are in pharma and biotech would not mean much without knowing how to best apply it to our population. The Role • Lead projects to develop, maintain and improve bioinformatics pipelines... for WGS, microarray and qPCR data analysis. • Contribute to the bioinformatics software product lifecycle from requirements gathering to validation, in accordance with ISO standards. • Engage with external collaborators to validate established pipelines and develop novel bioinformatics solutions. • Ensure relevance and accuracy of our clinical decision support software. Ideal Profile • Experience working with WGS, microarray and/or qPCR data applied to human genomics. • Knowledge of genomic data exploration, analysis and visualization with Python and R. • Familiarity with common bioinformatics tools, libraries and data repositories (e.g., GenomeStudio, DRAGEN, GATK, bcftools, samtools, hail, Ensembl, gnomAD, 1KGP, ClinVar). Knowledge of imputation software (e.g., Impute, Beagle) is a plus. • Analytical pipeline development using workflow languages (e.g., Nextflow), code optimization, testing and documentation. Experience in working with patient data and/or working in a regulated environment (e.g., ISO13485) is a plus. • Good documentation and organizational skills. • Ability to present project updates internally and externally. • Independent, with a positive attitude and a good team player. • Experience leading a team is a plus • Programming languages and version control: Python, R, git. • Workflow languages and containerisation: Nextflow, Docker. • Cloud-based computing: AWS EC2, Batch, EMR, S3. • Databases: MySQL, PostreSQL, MongoDB. • Master or PhD in Computational Biology, Bioinformatics, or related field. • The position is also open to candidates with a BSc degree and >3 years of industry experience What's on Offer? • Flexible working options • Work alongside & learn from best in class talent • Opportunity to make a positive impact