Bioinformatics Jobs
A job board made for computational biologists and those seeking their support
Work With The Bioinformatics CRO
The Bioinformatics CRO is a fully distributed contract research company that serves the computational biology needs of biotechnology companies, with a focus on genomics. We are expanding our valued network of highly skilled consultants, which spans all inhabitable continents and most areas of computational biology.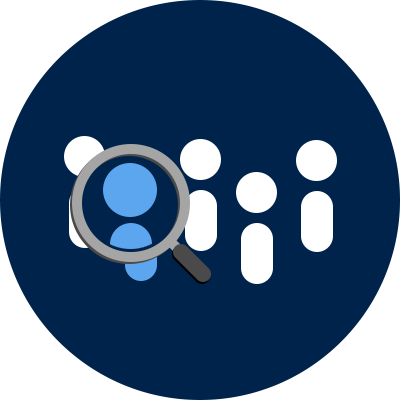 Let Us Do the Work
Contingency Recruitment Services
At The Bioinformatics CRO, we hope to assist biotech companies with all their computational biology needs. Whether you are looking for custom analyses or a new full-time hire, we can help. With our extensive talent network and field-specific expertise, we'll help you find the right bioinformatics job candidate. Get more from your recruitment and let us find your next hire.

Looking for Work?
Join our talent network to be contacted when relevant opportunities arise.

Looking to Hire?
Listings will stay active for 3 weeks. Please allow up to 2 business days for us to review and publish your job listing.
More Bioinformatics Jobs
Bioinformatics Scientist (Single Cell)
Synlico is taking a different approach to understand biological system and process. The company is seeking talented, ambitious researchers to develop cutting-edge computational tools to understand individual cells and new technologies to enable more accurate prediction of biological system. The company's research is highly interdisciplinary, involving system biology, genomics, bioinformatics... mathematics, and highly team oriented. The bioinformatics scientist position will utilize single-cell, bulk and spatial transcriptomes as well as other omics data, public and internal, to generate biological interaction networks and model. The candidates will need to Identify and develop optimal algorithms and workflows to analyze large scale single cell/bulk/spatial transcriptomics datasets from internal, publicly available, commercial, and real-world datasets. Qualifications: A Ph.D. in bioinformatics, genomics, computer science or related field with strong hands-on analytical experience of single cell, bulk and spatial transcriptomics data. Experience with machine learning and network modeling approaches applied to biological systems Demonstrated experience working with public database. Established publication record. Ability to work independently and within a team H1B/O-1 will be provided to qualified candidates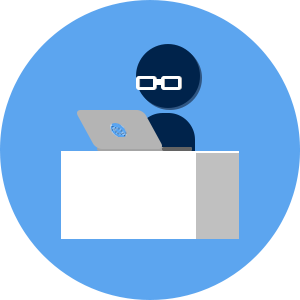 Bioinformatics Scientist
Position description We are looking for skilled scientists to join the Bioinformatics team, and help develop advancements that will unlock new capabilities of our genomics lab to deliver impactful health information to hundreds of thousands of patients a year... We leverage proprietary next-generation sequencing (NGS) capabilities, rigorous statistical modeling, and novel algorithms to increase the quality and throughput of our products. The ideal candidate excels at integrating a diversity of computational skills and talents with a drive to push the envelope of what's possible in genomics. What you'll do • Author innovative approaches and novel methods to detect clinically actionable genetic information and expand the capabilities of our core products • Responsible for our analytical NGS pipeline from raw sequencing data to patient genotypes • Prove through rigorous analysis the validity and performance of our analytical pipeline • Develop characterizations of test performance and quality control metrics to ensure high sensitivity and specificity • Work in collaboration with assay development scientists to develop innovative protocols • Work with multidisciplinary R&D and product teams to bring new products to market • Present research findings and advocate for our technological strengths through internal and external publications and conferences About you • PhD (or equivalent experience) in Bioinformatics, Computational Biology or related discipline • Proven track record of developing robust and innovative solutions to complex problems through novel research, publication record and/or achievements in industry • Ability to apply and leverage advanced statistical methods, modeling, data science to molecular biology • Proficient in at least one major programming language (Python, Java, C++), strength with scientific python libraries or statistical packages (R, MATLAB) • Strength in modern NGS methods and data analysis toolkits • Experience working in a regulated clinical environment (e.g. CAP/CLIA) is a plus • Ability to thrive in a professional atmosphere where collaborative, interdisciplinary teams are central to project success
Principal Bioinformatics Scientist, NIPT Molecular Assays
The Position We are seeking a talented and highly motivated Principal Bioinformatics Scientist to support the development of Roche Diagnostics Molecular Assays that will impact patient care globally. This position requires a broad understanding of assay development on multiple technologies such as microarray, NGS, PCR, and digital PCR. The candidate will work closely with Bioinformatics, wet lab... scientists and internal experts for customer support to develop, maintain, and improve internal algorithms and tools to support the NIPT Ariosa cell-free DNA System (AcfS) and the development of PCR and NGS assays. Responsibilities • Provide hands-on troubleshooting to ensure the AcfS product quality • Collaborate with Bioinformatics and wet lab scientists to develop, improve, and maintain tools for PCR and NGS assay development • Lead scientific analysis efforts to understand customers' needs • Follow best practices for documentation, software version control, and training of algorithms and tools • Present and communicate team activities/project results across multiple functions in the organization Requirements • Master's degree in Bioinformatics, Computational Biology, Statistics, Computer Science or a relevant subject area plus a minimum of 3+ years of proven experience • Strong statistics skills and proficiency in using programming languages (R, Python) in both Windows- and Linux- based environments • Very good understanding and proficiency in software version control and HPC • Very good understanding of biology and IVD • Proven track record of supporting scientific informatics efforts. Ability to independently implement informatics solutions • Excellent written and verbal communications and scientific presentation skills • C++ or Java proficiency is a plus • Detail oriented and committed to delivering high quality clinical products #LI-SC3 Who we are At Roche, more than 100,000 people across 100 countries are pushing back the frontiers of healthcare. Working together, we've become one of the world's leading research-focused healthcare groups. Our success is built on innovation, curiosity and diversity. Unless entitled to a reasonable accommodation under applicable law, employees are required to be fully vaccinated against COVID-19 in accordance with customer requirements, the company's health and safety obligations and/or applicable law or guidelines. Roche is an equal opportunity employer and strictly prohibits unlawful discrimination based upon an individual's race, color, religion, gender, sexual orientation, gender identity/expression, national origin/ancestry, age, mental/physical disability, medical condition, marital status, veteran status, or any other characteristic protected by law. If you have a disability and need an accommodation in connection with the on-line application process, please email us at US.Accommodation@roche.com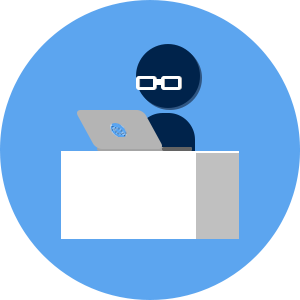 Bioinformatics Scientist
Invitae is a biotechnology company focused on providing tools and services for clinical research applications of genomics. Our mission is to unlock the power of precision medicine in improving patient care by providing a technology platform to advance genomics and facilitate collaborative research. Invitae is seeking Bioinformaticians to join our team. This role will be centered around... developing tools and pipelines that facilitate smooth business operations around multiple projects. The Bioinformatics Scientist will help develop systems for the efficient management of clinical and non-clinical data and be an interface to internal and external stakeholders. You will be responsible for scaling our pipelines as we work toward our goal of providing low-cost genetic answers to billions of people. The Bioinformatics Scientist must be skilled in programming and be able to solve common and complex bioinformatics problems. The ideal candidate should be able to perceive a problem clearly and dissect it into components which can be resolved programmatically. This role will be centered around creating tools, algorithms, and pipelines to complement new assay/product development. Having a fundamental grasp of genomics will be key to succeeding in this role. The candidate should be independent, well organized and collaborative with clear communication skills. In addition, the ability to frequently switch between tasks will be helpful. The Bioinformatics Scientist will report to the Head of Bioinformatics. Responsibilities: • Build scripts, tools, and algorithms to advance assay/new product development • Build Bioinformatic workflows/pipelines using Nextflow in a system agnostic manner • Participate in support activities when needed for operational excellence • Develop standard methodologies for analysis of NGS data including optimization of parameters, and consensus approaches across various tools • Work closely with the other staff to identify gaps in variant detection and annotation algorithms in current pipeline • Review, understand, and stay in compliance with Invitae HIPAA Security policies and procedures Qualifications: • MS/PhD in Bioinformatics or Computational Biology • 3+ years experience Proficient in R/Python, • nix, and SQL for data analysis • Working knowledge of standard bioinformatic tools used in NGS pipelines • Proficiency in Genomics and Molecular Biology • Solid understanding of Illumina sequencing technologies and metrics • Formal software development experience Bonus points for any experience with: • Formal statistics background • Understanding of Cloud Computing • Shared High-Performance Computing (HPC) environments e.g. S/UGE, LSF • Distributed Workflow managers, e.g. nextflow, luigi, COSMOS • Using and designing RESTful and RPC-style interfaces • Docker or other containerization/virtualization • CI/CD We are an equal opportunity employer and value diversity at our company. We do not discriminate on the basis of race, religion, color, national origin, sex, gender, gender expression, sexual orientation, age, marital status, veteran status, or disability status. We will ensure that individuals with disabilities are provided reasonable accommodation to participate in the job application or interview process, to perform essential job functions, and to receive other benefits and privileges of employment. Please contact us to request accommodation. At Invitae, we value diversity and provide equal employment opportunities (EEO) to all employees and applicants without regard to race, color, religion, national origin, gender, sexual orientation, age, marital status, veteran status, or disability status. We will consider for employment qualified applicants with criminal histories in a manner consistent with the requirements of the San Francisco Fair Chance Ordinance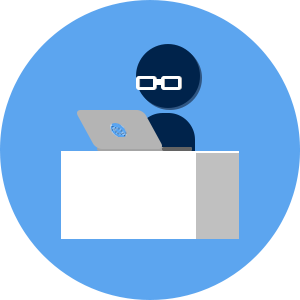 Bioinformatics Software Engineer
Personal Genome Diagnostics (PGDx), a part of LabCorp, is Empowering the Fight Against Cancer by unlocking actionable information from the genome. We are developing an innovative portfolio of tissue-based and non-invasive liquid biopsy genomic products for laboratories worldwide. We are seeking a highly motivated and curious Bioinformatics Software Engineer to join our Bioinformatics Core in the... Baltimore, MD area. Every part of our organization relies on software. As a Bioinformatics Software Engineer you will be producing software and documentation that will directly impact our products, customers and patients. RESPONSIBILITIES: • Actively participate in all facets of design, development, testing, and maintenance of robust software and systems to support PGDx products and services. • Improve bioinformatics approaches for the detection, interpretation and reporting of genomic information. • Strategize with leadership to solve tough scientific problems • Follow the software development lifecycle in an agile environment • Contribute to software and project requirements • Contribute to the architecture and design of software • Provide technical leadership and expertise for staff • Ensure data and software quality by designing and implementing test methodologies • Ensure the security of the information systems, software, communication lines, and equipment • Provide reports to managers and staff on systems and software, including capabilities, performance, and security Required Qualifications: • 2+ years of professional software engineering experience • Bachelor's degree in Bioinformatics, Biology, Computer Science, Software Engineering, or a related major • Confident in a Linux environment • Team-first attitude and entrepreneurial spirit • Ability to deliver within fixed deadlines • Excellent problem-solving skills and ability to learn quickly on the job • Interest in Cancer Biology Preferred Qualifications: • Bioinformatics • NextGen Sequence data analysis • Sequence alignment • Pipeline development • Big data management • Algorithm development • Machine Learning concepts and techniques • Software Engineering • Programming Languages including Python, PERL, R, C/C++, Java, BASH • Web-technologies including Angular, React, JavaScript • Web-service frameworks including Django, RESTful APIs • Workflow systems • Database Services including SQL, NoSQL • Master's degree/PhD in related field preferred • Familiarity with concepts in genomics and bioinformatics analysis of cancer. • Experience with agile software development methodology and practices, git source control, and Atlassian tools (JIRA, Confluence, Bitbucket, Bamboo). Labcorp is proud to be an Equal Opportunity Employer: As an EOE/AA employer, the organization will not discriminate in its employment practices due to an applicant's race, age, color, religion, sex, national origin, sexual orientation, gender identity, disability or veteran status. For more information about how we collect and store your personal data, please see our Privacy Statement
Postdoc in bioinformatics
A Postdoc in computational biology is available in the Diaz lab at UCSF (https://diazlab.ucsf.edu), funded by grants from the NIH and private foundations. As a member of the UCSF Brain Tumor Center (https://braintumorcenter.ucsf.edu/) our mission is the development of therapeutics for brain cancer. Our core competencies include single-cell genomics, bioinformatics, and brain-tumor biology. We... have ongoing research efforts studying immune suppression in brain tumors via a functional genomics approach, profiling clinical specimens using single-cell and spatial technologies. We have generated several million single-cell mRNA, ATAC, scCUT&Tag, ST, and other libraries from hundreds of human adult and pediatric brain tumors. Additionally, we are pioneering digital spatial profiling and single-cell epigenetic assays, as well as deep-learning and bioinformatics approaches to analyze these data. The duties of bioinformatics postdocs include bioinformatics analyses of single-cell, spatial, and bulk 'omics data. The minimum requirements for the position are: 1) a PhD in the biomedical sciences or a related discipline; 2) experience with 'omics data analysis and strong programming skills in a relevant language (e.g. R, Python); 3) multiple first-author papers in respectable journals; 4) fluency in English, and the interpersonal skills to negotiate professional interactions in a diverse environment; and 5) the willingness to work hard in the pursuit of shared goals. Interested candidates should send an email to aaron.diaz@ucsf.edu, with the following: – CV – Cover letter, please indicate your preferred start date. – Names and contacts of three references. Tagged as: Life Sciences
Head of Structural Bioinformatics (Associate Director)
By clicking the "Apply" button, I understand that my employment application process with Takeda will commence and that the information I provide in my application will be processed in line with Takeda's Privacy Notice and Terms of Use. I further attest that all information I submit in my employment application is true to the best of my knowledge. Job Description... About the role: The Head of Structural Bioinformatics will lead a dynamic and highly collaborative team of scientists that apply broad skillsets in computational biology, bioinformatics, new machine learning algorithms to identify RNA elements as targets for small molecule and oligonucleotide programs. The team will also design and optimize DNA, RNA and peptide/protein constructs and apply those methods for small molecule, oligo, gene therapy, cell therapy and biologics projects. The candidate will contribute to external research partnerships in addition to internal programs and will work effectively in a matrixed organization with colleagues across functions to directly contribute to Takeda's R&D pipeline. Join Takeda as a Head of Structural Bioinformatics in our Bioinformatics team, based in San Diego, CA. ACCOUNTABILITIES • In collaboration with Drug Discovery Units, Global Biologics and Drug Discovery Sciences lead the design, analysis, and interpretation of studies to optimize molecules for different modalities e.g., small molecule, gene therapy, oligonucleotide • In partnership with DDS teams create strategies to identify targetable RNA elements for the development of small molecule and oligonucleotide programs. These will include support and expansion of internal databases, integration of diverse experimental data sets and generation of structural RNA models. • Work collaboratively with data scientists and informatics teams across the organization to enhance integrative analytic pipelines to support R&D computational biology strategy • Partner effectively with teams across research functions and deliver results by working within a matrixed model • Play an active role as subject matter expert in diligence of external opportunities • Ensure effective integration with researchers for the collaborative interpretation of data • Prepare and present comprehensive technical reports and scientific reports for internal meetings in all settings and with participants of all levels of the organization, as well as for external audiences as needed. • Establish partnership with and maintain a collaborative, integrated role with project teams to influence the experimental design, assays needed, data generation, analysis, integration, and interpretation. • Ensure the appropriate conduct of studies, lead the interpretation of study results, and prepare study reports suitable for internal or regulatory use • Scientifically assess and recommend vendors, and outsource studies to appropriate contract research organizations DIMENSIONS AND ASPECTS • Proven expertise in development and implementation of state-of-the-art machine learning approaches in computational biologics (protein/RNA/DNA) design, developability prediction and optimization. • Demonstrated statistical modeling and machine learning experience for rational design of RNA therapeutics, protein engineering and other emerging modalities. Bioinformatics expertise spanning areas from sequence design, structure modelling, as well as omics analysis. • Strong scientific understanding of molecular biology, Next Generation Sequencing technologies and single cell -omics. • Able to develop in-silico data strategy and creative methods for integration of multi-omic and genome wide data. • Demonstrated experience with large-scale omics and high-throughput data analysis, network analysis, and meta-analyses. • Experience in computational method implementation and algorithm generation. • Able to evaluate/develop computational methods based on project needs. • Demonstrates broad technical program knowledge • Demonstrates effective people and project management skills Decision-making and Autonomy • Independently design, implement and/or oversee extensive, complex projects • Determine methods on new assignments and makes strategic recommendations on projects through demonstrated independence • Self-starting and supportive of team-based research and able to work effectively in a matrix organization. • Establish project direction integrating science, key technical knowledge, and program objectives • Ability to apply creative thinking to determine and implement solutions to complex problems • Proactively implement new methods, approaches, technologies based on current state of the field. • Proven track record of driving a significant scientific or technological project to success. • Experience in designing and conducting computational analysis strategy to meet program objectives; able to provide input on timelines and resource needs. • Provides information to group to influence direction, departmental goals and/or business Minimum Requirements/Qualifications: • PhD degree in Systems Biology, Bioinformatics or Computational Biology with 7+ years post-doctoral experience, or • MS with 13+ years' experience, or • BS with 15+ years' experience • 5 years of Industry experience required • 5 years of managerial experience required • Experience with single cell and spatial transcriptomics or spatial high content imaging data, and standard genomic analyses workflows. • Familiar with public domain biological data sources and programmatic interfaces (API). • Fluency in at least one programming language (e.g., R, Python) commonly used for statistical and computational -omics analysis. • Solid knowledge of Unix/Linux, command line interfaces, and fluency in some common scripting and/or programming language. • Familiarity with parallel computing, relational databases (e.g., SQL), and cloud computing or distributed computing (Amazon Web Services). What Takeda can offer you: • Comprehensive Healthcare: Medical, Dental, and Vision • Financial Planning & Stability: 401(k) with company match and Annual Retirement Contribution Plan • Health & Wellness programs including onsite flu shots and health screenings • Generous time off for vacation and the option to purchase additional vacation days • Community Outreach Programs and company match of charitable contributions • Family Planning Support • Flexible Work Paths • Tuition reimbursement More about us: At Takeda, we are transforming patient care through the development of novel specialty pharmaceuticals and best in class patient support programs. Takeda is a patient-focused company that will inspire and empower you to grow through life-changing work. Certified as a Global Top Employer, Takeda offers stimulating careers, encourages innovation, and strives for excellence in everything we do. We foster an inclusive, collaborative workplace, in which our teams are united by an unwavering commitment to deliver Better Health and a Brighter Future to people around the world. In accordance with the CO Equal Pay Act, Colorado Applicants Are Not Permitted to Apply. EEO Statement Takeda is proud in its commitment to creating a diverse workforce and providing equal employment opportunities to all employees and applicants for employment without regard to race, color, religion, sex, sexual orientation, gender identity, gender expression, parental status, national origin, age, disability, citizenship status, genetic information or characteristics, marital status, status as a Vietnam era veteran, special disabled veteran, or other protected veteran in accordance with applicable federal, state and local laws, and any other characteristic protected by law. Locations San Diego, CA Boston, MA Worker Type Employee Worker Sub-Type Regular Time Type Full time
Senior Scientist, Bioinformatics
For 75 years, Charles River employees have worked together to assist in the discovery, development and safe manufacture of new drug therapies. When you join our family, you will have a significant impact on the health and well-being of people across the globe. Whether your background is in life sciences, finance, IT, sales or another area, your skills will play an important role in the work we... perform. In return, we'll help you build a career that you can feel passionate about. Job Summary The individual in this position will be member of the senior scientific leadership staff of the group. The position requires outstanding competencies of bioinformatics within and outside the field of application. The individual has demonstrated deep understanding of scientific and technical principles, theories, concepts and techniques. Conceptualizes and develops new methods and procedures with help of scientific literature. Demonstrates strategic influence to expedite defined scientific area. Defines own scientific objectives aligned to project goals and suggests new ideas or initiatives. Essential Duties and Responsibilities • Develop, perform and troubleshoot bioinformatics data processing and analysis across phage antibody discovery campaigns using NGS and Sanger sequencing, • Design and QC phage antibody libraries for primary lead discovery, and optimization of existing leads. Interact with research clients regularly to explain hypothesis and analyses • As a member of the site leadership team contribute to all research plans. • Will manage a small team. • Function as the primary contact for the planning related to bioinformatics analysis and method development. • Recognizes and provides, using clear scientific rationale, solutions to a variety of technical problems of increasing scope and complexity within projects and client facing. • Prepare and present out of scope data analysis reports and communicate insights internally and externally. • Perform oversight of bioinformatics scientists and mentor junior staff in areas such as experimental design, workflows and processing procedures. • Perform troubleshooting on data processing and analysis tasks within and outside standard project scopes. • Continuously review scientific literature in the field and outside to scout new technologies and scientific advances. Conceptualize, design and implement with help of junior staff. • Attend and present at international scientific meetings. • Perform all other related duties as assigned Job Qualifications Qualifications •Education: Master's degree (MS/M) in relevant field with adequate experience. PhD degree in bioinformatics or a scientific related discipline is preferred. •Experience: Minimum of 8 years of related experience in contract research, academic or pharmaceutical industry. Minimum of 6 years of field related bioinformatics experience. Vaccine Mandate Charles River is a U.S. Federal Contractor. As a result, we must follow the Presidential Executive Order to mandate vaccinations, and ensure our employees are fully vaccinated against COVID-19. Our main priority is the wellbeing, health, and safety of our people. We require proof of vaccination from all employees. Anyone with requests for disability-related and/or religious exemptions should contact Talent Acquisition (crrecruitment_US@crl.com) so that information can be provided about the accommodation process at Charles River. About Discovery Discovery from Charles River is industry-proven in the successful development of novel therapies, with over 320 patents and 74 preclinical drug candidates delivered to our sponsors in the past 17 years. Backed by more than 650 scientists, our comprehensive, integrated portfolio employs the latest technology and platforms to provide chemistry, biology, and pharmacology services that support clients from the earliest stages of hit identification all the way through to IND. Our client-focused, collaborative approach creates true partnerships that anticipate challenges, overcome obstacles, and move us forward together on the journey of getting new drugs to market. About Charles River Charles River is an early-stage contract research organization (CRO). We have built upon our foundation of laboratory animal medicine and science to develop a diverse portfolio of discovery and safety assessment services, both Good Laboratory Practice (GLP) and non-GLP, to support clients from target identification through preclinical development. Charles River also provides a suite of products and services to support our clients' clinical laboratory testing needs and manufacturing activities. Utilizing this broad portfolio of products and services enables our clients to create a more flexible drug development model, which reduces their costs, enhances their productivity and effectiveness to increase speed to market. With over 20,000 employees within 110 facilities in over 20 countries around the globe, we are strategically positioned to coordinate worldwide resources and apply multidisciplinary perspectives in resolving our client's unique challenges. Our client base includes global pharmaceutical companies, biotechnology companies, government agencies and hospitals and academic institutions around the world. At Charles River, we are passionate about our role in improving the quality of people's lives. Our mission, our excellent science and our strong sense of purpose guide us in all that we do, and we approach each day with the knowledge that our work helps to improve the health and well-being of many across the globe. We have proudly supported the development of 86% of the drugs approved by the FDA in 2021. Equal Employment Opportunity Charles River Laboratories is an Equal Opportunity Employer - all qualified applicants will receive consideration for employment without regard to race, color, religion, sex, sexual orientation, gender identity, national origin, veteran or disability status. If you are interested in applying to Charles River Laboratories and need special assistance or an accommodation due to a disability to complete any forms or to otherwise participate in the resume submission process, please contact a member of our Human Resources team by sending an e-mail message to crrecruitment_US@crl.com. This contact is for accommodation requests for individuals with disabilities only and cannot be used to inquire about the status of applications. For more information, please visit www.criver.com
Principal Bioinformatics Scientist
Company: This Boston based biotech scale-up are innovating a unique approach to treating cancer. By employing an integrated target discovery approach that encompasses a critical evaluation of the target biology with clinical information from a variety of genetic and chemical synthetic lethality screens to drive their drug discovery and development pipeline... The role: You will an expert in oncology-focused bioinformatics, with experience in managing and developing computational biology infrastructure. You will work synergistically with members of the Discovery Biology, Translational Research, and Platform Biology teams in the search of discovering of predictive and PD biomarkers and identify novel synthetic-lethal relationships. Requirements: • PhD in Computational Biology, Bioinformatics, or similar field with industry experience • Extensive experience in cancer biology • Experience in mining and analysis of oncology omics databases • Proficient in R • Expertise in cloud computing in AWS environment This position is a hybrid role based in Boston, MA. If interested, please apply. g.baker@x4lifesciences.com Equal Opportunity Employer/Disability/Veterans
Research Scientist - Bioinformatics & Scientific method development
At Lilly, we unite caring with discovery to make life better for people around the world. We are a global healthcare leader headquartered in Indianapolis, Indiana. Our 35,000 employees around the world work to discover and bring life-changing medicines to those who need them, improve the understanding and management of disease, and give back to our communities through philanthropy and... volunteerism. We give our best effort to our work, and we put people first. We're looking for people who are determined to make life better for people around the world. The scientific data and informatics group in Lilly Genetic Medicines is looking for a create and energetic computational scientist to participate in wide range of activities. The scientist will collaborate with a growing team comprised of chemists, biologist, bioinformaticians, geneticists and data scientists aimed at developing and enhancing in-silico capabilities for new modalities. This position presents an opportunity to support various stages of drug development from target identification to clinical candidate selection. Responsibilities: • Develop new computational/data science methodologies to improve the preparation, retrieval, analysis, and summarization of scientific data • Partner with business/research teams to identify/scope and execute data analytics efforts to answer scientific questions. • Maintain a strong communication and be fully engaged with scientists to ensure scientific delivery. • Support ongoing drug discovery projects through data analysis, tool and model development • Support the development & evaluation of new modalities from a target evaluation perspective. Minimal Qualifications: • Minimum PhD. in bioinformatics, chemoinformatics, computer sciences, or related field with minor in a biology/medical field. Additional skills: • Proficient in one or more scripting languages: Python, C++, PHP • Hands on experience in large scale data analysis in cheminformatics, biophysics, proteomics, genomics • Basic knowledge in genomes and transcriptomes. • A solid understanding of data science methodologies and application of these in solving drug discovery problems • A proven track record of development and independent implementation of widely used scientific applications/scripts/data sources • Global understanding of the drug discovery process and the different data resources available • Knowledge in web development is a plus • Excellent oral and written communication skills and the ability to effectively communicate across different cultures in the global scientific community • Ability to prioritize multiple activities and manage ambiguity. Eli Lilly and Company, Lilly USA, LLC and our wholly owned subsidiaries (collectively "Lilly") are committed to help individuals with disabilities to participate in the workforce and ensure equal opportunity to compete for jobs. If you require an accommodation to submit a resume for positions at Lilly, please email Lilly Human Resources ( Lilly_Recruiting_Compliance@lists.lilly.com ) for further assistance. Please note This email address is intended for use only to request an accommodation as part of the application process. Any other correspondence will not receive a response. Lilly is an EEO/Affirmative Action Employer and does not discriminate on the basis of age, race, color, religion, gender, sexual orientation, gender identity, gender expression, national origin, protected veteran status, disability or any other legally protected status. Our employee resource groups (ERGs) offer strong support networks for their members and help our company develop talented individuals for future leadership roles. Our current groups include: Africa, Middle East, Central Asia Network, African American Network, Chinese Culture Network, Early Career Professionals, Japanese International Leadership Network (JILN), Lilly India Network, Organization of Latinos at Lilly, PRIDE (LGBTQ + Allies), Veterans Leadership Network, Women's Network, Working and Living with Disabilities. Learn more about all of our groups. As a condition of employment with Eli Lilly and Company and its subsidiaries in the United States and Puerto Rico, you must be fully COVID-19 vaccinated and provide proof of vaccination satisfactory to the company (subject to applicable law). #WeAreLilly