Bioinformatics Jobs
A job board made for computational biologists and those seeking their support
Work With The Bioinformatics CRO
The Bioinformatics CRO is a fully distributed contract research company that serves the computational biology needs of biotechnology companies, with a focus on genomics. We are expanding our valued network of highly skilled consultants, which spans all inhabitable continents and most areas of computational biology.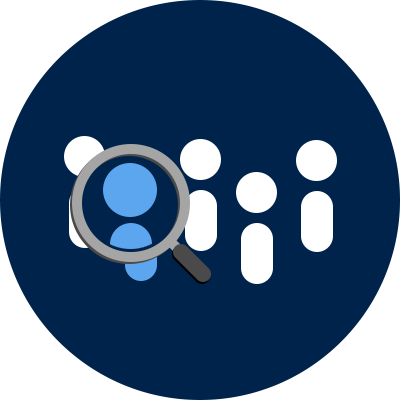 Let Us Do the Work
Contingency Recruitment Services
At The Bioinformatics CRO, we hope to assist biotech companies with all their computational biology needs. Whether you are looking for custom analyses or a new full-time hire, we can help. With our extensive talent network and field-specific expertise, we'll help you find the right bioinformatics job candidate. Get more from your recruitment and let us find your next hire.

Looking for Work?
Join our talent network to be contacted when relevant opportunities arise.

Looking to Hire?
Listings will stay active for 3 weeks. Please allow up to 2 business days for us to review and publish your job listing.
More Bioinformatics Jobs
Cytogenetics Bioinformatics Scientist (remote)
• *Type of Requisition:** Regular • *Clearance Level Must Be Able to Obtain:** None • *Job Family:** Bioinformatics... GDIT is seeking a Cytogenetics Bioinformatic Scientist to support National Cancer Institute's (NCI's) Cancer Gateway in the Cloud (CGC) Cloud Resource - ISB-CGC. In this role you will work on various tools and datasets for cancer researchers using cytogenetics. You will also describe how these tools and data can be easily and effectively used in the Google cloud to perform groundbreaking, impactful cancer research. In this role, a typical day will include: + Collaborating with NCI clients and cancer researchers worldwide to develop further understanding of cancer mechanisms, develop cancer diagnostics, therapies, and treatments + Developing Jupyter/R -omics workbooks with an emphasis on cytogenetics incorporating rapidly developing laboratory and computational technologies to allow ISB-CGC end users to optimize the use of NCI cytogenetics data + Directly demonstrating to end users how to best use cytogenetics data and tools with other bioinformatics tools/pipelines on the Google Cloud. + Presenting the system to cancer researchers worldwide to increase use of the Mitelman Database of Chromosome Aberrations and Gene Fusions in Cancer hosted on ISB-CGC + Working with the open-source cytogenetic to genome mapping software "CytoConverter" written in R programming language, as well as leading the debugging of the ISB-CGC branch of the CytoConverter code in collaboration with the original developer and enhancing the functionality over time. + Participating in the Extract, Transformation and Loading of new releases of the datasets to be made available to the cancer research community + Helping to expand available cytogenetic and other public datasets and assisting with the improvement of querying and analysis capabilities across multiple datasets + Aiding researchers with customizing their own analysis to answer specific research questions + Keeping up-to-date with the GA4GH and other worldwide -omics and personalized medicine initiatives • *WHAT YOU'LL NEED:** + BS degree (or equivalent) in bioinformatics, computational biology, computer science, or related field and five years related experience + Experience working with cytogenetics data + Experience implementing bioinformatics pipelines/workflows, Jupyter notebooks and R scripts in a research environment + Experience in Linux/Unix work environment + Proficiency in SQL, R, and Python programming + Prior experience interacting with bioinformaticians and computational biologists through creating documentation and presenting tutorials + Must have or be able to obtain a public trust level of security Desired Qualifications: + Experience with cloud development ecosystems – Google and / or AWS + Experience using the Mitelman Database of Chromosome Aberrations and Gene Fusions in Cancer + Experience with tools and methods for cytogenetics and -omics data analysis (e.g. CytoConverter, bwa, GATK, Picard, samtools, vcftools, RVTESTS, beagle, GenomicRanges, tools for RNAseq analysis) + Prior cancer research experience #GDITFedHealthJobs ​#GDITFedHealthJobs-NIH #GDITHealthSystems #GDITLabScienceJobs #GDITClinicalResearchJobs #GDITPublicHealthJobs COVID-19 Vaccination: GDIT does not have a vaccination mandate applicable to all employees. To protect the health and safety of its employees and to comply with customer requirements, however, GDIT may require employees in certain positions to be fully vaccinated against COVID-19. Vaccination requirements will depend on the status of the federal contractor mandate and customer site requirements. We are GDIT. The people supporting some of the most complex government, defense, and intelligence projects across the country. We deliver. Bringing the expertise needed to understand and advance critical missions. We transform. Shifting the ways clients invest in, integrate, and innovate technology solutions. We ensure today is safe and tomorrow is smarter. We are there. On the ground, beside our clients, in the lab, and everywhere in between. Offering the technology transformations, strategy, and mission services needed to get the job done. GDIT is an Equal Opportunity/Affirmative Action employer. All qualified applicants will receive consideration for employment without regard to race, color, religion, sex, sexual orientation, gender identity, national origin, disability, or veteran status, or any other protected class
Assistant Professor (Bioinformatics), College of Sciences...
Assistant Professor (Bioinformatics), College of Sciences, Department of Mathematics The University of Texas at San Antonio The Department of Mathematics at the University of Texas at San Antonio invites applications for a tenure-track Assistant Professor in Mathematics position with a specialization in Mathematical Biology starting in Fall 2023. The selected candidate will be part of a Clustered... & Connected Hiring Program in Bioinformatics. Applicants with a demonstrated track record in systems biology are especially encouraged to apply. We are seeking faculty members to foster collaborative research, education, and outreach and create transdisciplinary areas of knowledge that will advance the field of Bioinformatics or related disciplines. The successful candidate should demonstrate the potential to (1) generate a high-quality, funded research program, (2) excellence in undergraduate and graduate education, and (3) the ability to work with and be sensitive to the educational needs of diverse urban populations and support the University's commitment to growing as a Hispanic Thriving Institution and a model for student success. The candidate will be required to teach courses in their field of expertise within or outside the department and must demonstrate their ability to work and be sensitive to the educational needs of diverse populations and support the University's commitment as an R1, urban-serving, Hispanic thriving discovery enterprise. Department of Mathematics: The Department of Mathematics has 24 tenured or tenure-track faculty, 36 fixed-term faculty, 20 teaching assistants, and 4 staff members. The Department currently has experts in the areas of pure mathematics, applied mathematics, and mathematics education. It offers three Bachelor of Science degrees: the B.S. degree in Mathematics, the B.S. degree in Mathematics of Data and Computing, and the B.S. degree in Mathematics for Secondary Education. The Department also offers three Master of Science degrees: M.S. in Applied and Industrial Mathematics, M.S. in Mathematics, and M.S. in Mathematics Education. A successful candidate will help shape the future of the Department by contributing to the creation of a new Ph.D. program. Surrounded by a booming economy in one of the fastest growing metropolitan areas in the US, UTSA is an R1, urban-serving, Hispanic thriving discovery enterprise, deeply committed to student success and academic excellence including growing doctoral education with nearly 35,000 students. UTSA is committed to hiring diverse, promising, and accomplished faculty in key areas fundamental to our future and is engaged in a plan of excellence and continuous improvement that is on track to reach the goals of its strategic plan https://www.utsa.edu/strategicplan). UTSA is advancing transdisciplinary research through cluster hires and other significant investments in the areas of analytics & data science, artificial intelligence, augmented reality / virtual reality, brain health, cybersecurity, human performance, Latin American studies, and quantum communication & computing. Candidates with interest and experience in any of these areas are of particular interest. San Antonio, TX: San Antonio is one of the most family-friendly metropolitan areas in the US, with an affordable housing market, no state taxes, picturesque neighborhoods and suburbs, and a vibrant historical downtown with abundant cultural offerings. Required qualifications: Doctorate in Mathematics or related field. Candidates who have not completed their doctoral dissertations (ABD) will not be considered. At least one year of postdoctoral experience in research and teaching. Evidence of research in Mathematical Biology, and a teaching record in mathematics. Demonstrated commitment to inclusion and diversity. Strong candidates will have a demonstrated or are committed to mentoring students who are first-generation and from other traditionally under-represented groups, as well as a demonstrated ability to work with, and be sensitive to, the educational needs of a diverse urban population. Preferred qualifications: Demonstrated potential for excellence in teaching at the undergraduate and/or graduate level. Potential to mentor students in research projects. Potential to collaborate with researchers within and outside the department. Application Procedure: A complete online application must be received by electronic submission in order to receive consideration. To apply, visit https://apptrkr.com/3517911 . Please provide the following required materials: Curriculum Vitae Cover letter (2-page limit). A Research statement (2-page limit) to include significant scientific contributions commensurate to rank, and future research directions. A Teaching statement (2-page limit) to include teaching and mentorship contributions commensurate to rank, and vision for future engagement with a diverse undergraduate and graduate student body in the classroom and the lab. Publication list. Complete contact information, including name, address, email, and telephone number of 3 professional references. For research and teaching statements, each must include a discussion of how the candidate incorporates or plans to incorporate diversity, equity, and inclusion in the academic environment. Application Deadline: Review of the completed applications will begin immediately and will continue until the position is filled, with priority being given to applicants who submit completed packets by November 11, 2022. Applications received after that date will be reviewed until the position is filled. Incomplete applications will not be reviewed. Please direct all questions about the position to Dr. Juan B. Gutiérrez (juan.gutierrez3@utsa.edu). As an equal employment opportunity and affirmative action employer, it is the policy of The University of Texas at San Antonio to promote and ensure equal employment opportunity for all individuals regardless of race, color, religion, sex, gender identity, sexual orientation, national origin, age, disability or genetic information, and veteran status. The University is committed to the Affirmative Action Program in compliance with all government requirements to ensure nondiscrimination. Women, minorities, people with disabilities and veterans are encouraged to apply. UTSA campuses are accessible to persons with disabilities
Scientist- Bioinformatics (Molecular Profiling and Data Science)
The Molecular Profiling and Data Science Department is looking for an enthusiastic and motivated Computational Scientist who values independent research in an open and collaborative working environment. You will participate in original studies that span from basic research to translation studies, directly impacting the lives of patients. You will also have the opportunity to develop novel... computational methods from internal and external big data resources. You will join a diverse and inspiring team which cultivates discussion across scientists of differing backgrounds at the exciting intersection of genomics, technology development, machine learning, and immuno-oncology. We work closely with biological researchers from different scientific functions, especially the departments of Immunology and Inflammation, Oncology and Angiogenesis, Infectious Disease, and Precision Medicine, to address critical scientific questions. In this role, a typical day might include the following: • Lead computational efforts in the Immuno-Oncology (IO) field by developing or applying innovative methods from single cell genomics, epigenomics, spatial transcriptomics and other sequencing technologies. • Discuss and analyze immuno-therapeutic strategies such as vaccines and antibody blockade. • Work in concert with oncology pre-clinical and clinical teams to design next-generation sequencing experiments, draft data analysis plans, and provide critical analytics support. • Prepare presentations and documentations for collaborators and senior management. • Publish and present novel findings in peer-reviewed journals and conferences. • Contribute to our team efforts in formulating analytical pipelines and benchmarked standards. This job might be for you if: • You are passionate about understanding and applying efficient computational techniques to address biological questions. • Bring innovative thinking to multi-omics data analysis. • Have a strong work ethic and are proactive in providing solutions to foster scientific collaborations and drive projects forward within Regeneron. • Can effectively communicate with collaborators with various backgrounds. • Value teamwork and team excellence. To be considered for this role, you must have a PhD degree in Computational Biology, Systems Biology, Quantitative Biology, Bioinformatics, Computer Science, Applied Mathematics, or related quantitative field. Experience with conducting bioinformatics analysis (e.g. single cell RNA-seq, ATAC-seq, bulk transcriptomic analysis). Strong background (2+ years preferred) in at least in one of the following scripting languages: R, Python, MATLAB. Experience working with single cell analysis tools such as Seurat, Scanpy, etc. Experience working with clinical samples is a plus. Familiarity in working in a Linux environment, shell scripting and Jupyter Notebook environment. Experience with public transcriptomics database such as human cell atlas, mouse cell atlas, and TCGA is preferable. Experience with cloud-based big-data analytics and machine learning to develop predictive models of immunotherapy response is highly valued. #LI-hybrid Does this sound like you? Apply now to take your first steps toward living the Regeneron Way! We have an inclusive and diverse culture that provides amazing benefits including health and wellness programs, fitness centers and stock for employees at all levels! Regeneron is an equal opportunity employer and all qualified applicants will receive consideration for employment without regard to race, color, religion or belief (or lack thereof), sex, nationality, national or ethnic origin, civil status, age, citizenship status, membership of the Traveler community, sexual orientation, disability, genetic information, familial status, marital or registered civil partnership status, pregnancy or parental status, gender identity, gender reassignment, military or veteran status, or any other protected characteristic in accordance with applicable laws and regulations. We will ensure that individuals with disabilities are provided reasonable accommodations to participate in the job application process. Please contact us to discuss any accommodations you think you may need
Senior Bioinformatics Software Engineer, Cell and Gene Therapies...
Los Angeles, CA (+1 other)
The Position Genentech, a member of the Roche group and founder of the biotechnology industry, is dedicated to pursuing groundbreaking science to discover and develop medicines for people with serious and life-threatening diseases. To solve the world's most complex health challenges, we ask bigger questions that challenge our industry and the boundaries of science to transform society. Our... transformational discoveries include the first targeted antibody for cancer and the first medicine for primary progressive multiple sclerosis. Diversity and Inclusion (D&I) are critical to the success of our company and our impact on society. We believe that by championing diversity of background, thought and experience, we can foster a sense of belonging and provide an environment where every employee feels valued, included, and able to contribute their best for the patients we serve. We're focused on attracting, retaining, developing and advancing our people to their full potential by rewarding bold ways of thinking and integrating inclusive behaviors into every aspect of our work. This position is part of the Pharma Individualized Medicines Team responsible for the process development, manufacture and supply of personalized immunotherapies in collaboration with our global partners. Job Summary: This position is part of the Pharma Cell and Gene Therapy team responsible for the process development, manufacture and supply of next generation immunotherapies in collaboration with our global partners. We are seeking a highly motivated team member to contribute to the ongoing effort to evaluate and operationalize bioinformatics aspects of individualized medicine manufacturing. You will represent the production team at cross-functional team meetings. The successful candidate is expected to effectively communicate and develop collaborative relationships with key stakeholders. You will play a critical role in building compliant, production scale bioinformatics software to enable commercial manufacturing of next generation individualized therapeutics. Responsibilities Provide operational and strategic software engineering support needed for bioinformatics functions within Genentech's Cell and Gene Therapy programs. You will play a critical role in enabling a new manufacturing paradigm for Roche/Genentech that includes next-generation sequencing and advanced bioinformatics techniques to deliver individualized immunotherapeutics to patients. You will be expected to take ownership, provide guidance and feedback on bioinformatics pipeline development and deployment to cross functional teams. Ensure alignment of bioinformatics milestones with those of the broader team. Serve as the single point of contact to key stakeholders to execute on jointly defined deliverables, from project kick-off to method implementation. Key responsibilities include • Architecting NGS bioinformatics pipelines to run in a cloud infrastructure. • Developing compliant cloud architecture to process patient NGS data. • Testing and deploying a variety of bioinformatics pipelines into a production environment. • Reviewing and refactoring bioinformatics code (in R and Python) according to best software practices. • Software engineering/QA aspects of the production bioinformatics pipelines. ​Qualifications The ideal candidate will meet the following qualifications: • MS/PhD in life sciences or computer science, with minimum 5 years of experience with NGS bioinformatics. • Exceptional coding skills in R and Python, preferably in the context of cancer bioinformatics. • 3 years experience in developing cloud (AWS) based compute platforms. • Experience working with at least one workflow orchestration software (Nextflow, Cromwell, etc) • Experience with developing in cloud environments using Docker or similar containerization packages. • Deep knowledge of the AWS platform, with background in using AWS to deploy infrastructure. • Experience with compute orchestration software such as AWS Batch, Kubernetes, or other. • Experience with deploying infrastructure as code (Terraform, Cloudformation). • Experience with HPC environments. • Strong written and verbal communication skills and ability to effectively communicate with cross-functional teams • Must be detail-oriented with excellent organizational skills to manage multiple projects and meet assigned deliverables. • Strategic agility and ability to adapt to the evolving personalized healthcare environment • Ability to work well on teams and keep relevant stakeholders informed regarding the status of projects. • Comfortable working in a flexible, fast-paced hybrid remote environment. Nice to haves: • Experience with developing, deploying and testing production software in the cloud (preferably bioinformatics software). • Experience with disk and network performance optimization for high throughput workflows. • Understanding of security and compliance requirements in the healthcare space, with some experience meeting those requirements in a cloud environment. • Strong understanding of software quality assurance. This position may be based out of South San Francisco, California, USA, with remote work locations possible in The United States. Relocation benefits are available for this position for candidates willing to relocate to a commutable location in the San Francisco Bay Area. For Colorado-based applicants, the expected salary range for this position is $127,585 - $157,605. For New York state-based applicants, the expected salary range for this position is $115,770 - $178,710. Actual pay will be determined based on experience, qualifications, and other job-related factors permitted by law. A discretionary annual bonus may be available based on individual and Company performance. This position also qualifies for the benefits listed below. Benefits: Roche offers highly competitive benefit plans and programs, including: •Medical, dental and vision insurance •401(k) and 401(k) matching •Paid time off •Roche Long Term Incentive Plan (available at certain position levels) #LI-AD1 #ptcareers #cellandgenetherapycareers# Genentech is an equal opportunity employer, and we embrace the increasingly diverse world around us. Genentech prohibits unlawful discrimination based on race, color, religion, gender, sexual orientation, gender identity or expression, national origin or ancestry, age, disability, marital status and veteran status. Genentech requires all new hires to be fully vaccinated against COVID-19 as of their start date. This requirement is a condition of employment at Genentech, and it applies regardless of whether the position is located at a Genentech campus or is fully remote. If you are unable to receive the vaccine due to a disability or serious medical condition, or because it is prohibited as a result of your sincerely held religious beliefs, you will have an opportunity to request a reasonable accommodation
Principal Bioinformatics Scientist
The Department of Dermatology at Stanford School of Medicine, is seeking a Principal Bioinformatics Scientist to develop software for bioinformatics, computational biology, machine learning and artificial intelligence in order to facilitate biomedical research. The candidate will work with a team of bioinformatics scientists and basic science researchers, postdoctoral researchers, and graduate... students to design analysis plans, implement these plans through bioinformatics programming, present results orally to investigators and publish high impact findings. The candidate will be responsible for managing the computational needs of the labs, with a holistic view of both the software and hardware platforms. The candidate will be responsible for managing the use of on-premise and cloud resources and coordinate with PIs for the budgeting of new computational resources to best suit evolving needs. The candidate will also be responsible to help design, develop and maintain informatics platforms to benefit many researchers with a variety of needs. This position will be based at the Stanford Medical campus and provides hybrid flexibility, subject to operational need. The labs perform cutting-edge research using high-throughput techniques to understand stem cell function, development, cancer, and other biological processes, with a focus on epigenomics. Technologies currently in use include next generation sequencing platforms, spatial genomics, mass spectrometry, custom tiling arrays, and functional genomics screens. We are seeking a candidate with a strong background in bioinformatics, computational biology and machine learning. Previous experience with analysis of high throughput genomics data and developing novel methods or software solutions for a variety of problems is highly desired. Applicants are expected to have expertise in machine learning and good visualization practices. Previous experience in administering Unix-like systems, administering cloud environments and using high-performance computing clusters is needed. Significant experience in software development skills and a good background in biology are also desired. We are looking for a person with outstanding ability to communicate information to both technical and non-technical audiences. The candidate will also need to possess skills to work in cross functional teams and be responsible for guiding the work of junior staff. Duties Include • Propose, conceptualize, design, implement, and develop solutions for difficult and complex applications independently. • Oversee testing, debugging, change control, and documentation for major projects. • Supervise professional staff, as necessary, working on all phases of application development projects. • Engage in long-term strategic planning. • Define complex application development administration and programming standards. • Oversee the support, maintenance, operation, and upgrades of applications. • Troubleshoot and resolve complex technical problems. • Review the physical design of existing systems for optimizing performance. • Lead projects, as necessary, for special systems and application development in areas of complex problems. • Work with other technical professionals to develop standards and implement best practices. • - Other duties may also be assigned Desired Qualifications • PhD in Bioinformatics, Statistics, Computer Science or related field, and three years of relevant experience • Skilled in R and Python, and a statistical analysis software e.g., SAS or SPSS • Experience implementing NGS analysis pipelines and developing novel bioinformatics approaches • Highly skilled in relational databases, data integration and statistical analysis • Experience with designing web sites with good UI/UX design practices • Expert in statistical machine learning and good visualization techniques is desired • Experienced in software development practices and version control systems e.g., GitHub • Experience administering Unix-like systems and cloud environments, and working in HPC environment • Outstanding ability to communicate information to both technical and non-technical audiences Education & Experience (required) Bachelor's degree and eight years of relevant experience, or a combination of education and relevant experience. Knowledge, Skills And Abilities (required) • Ability to quickly learn and adapt to new technologies and programming tools. • Demonstrated experience in designing, developing, testing, and deploying applications. • Strong understanding of data design, architecture, relational databases, and data modeling. • Thorough understanding of all aspects of software development life cycle and quality control practices. • Ability to define and solve logical problems for highly technical applications. • Strong communication skills with both technical and non-technical clients. • Demonstrated experience leading activities on structured team development projects. • Ability to select, adapt, and effectively use a variety of programming methods. • Ability to recognize and recommend needed changes in user and/or operations procedures. Certifications & Licenses None PHYSICAL REQUIREMENTS*: • Constantly perform desk-based computer tasks. • Frequently sit, grasp lightly/fine manipulation. • Occasionally stand/walk, writing by hand. • Rarely use a telephone, lift/carry/push/pull objects that weigh up to 10 pounds. • - Consistent with its obligations under the law, the University will provide reasonable accommodation to any employee with a disability who requires accommodation to perform the essential functions of his or her job. WORK STANDARDS (from JDL) • Interpersonal Skills: Demonstrates the ability to work well with Stanford colleagues and clients and with external organizations. • Promote Culture of Safety: Demonstrates commitment to personal responsibility and value for safety; communicates safety concerns; uses and promotes safe behaviors based on training and lessons learned. • Subject to and expected to comply with all applicable University policies and procedures, including but not limited to the personnel policies and other policies found in the University's Administrative Guide, http://adminguide.stanford.edu. As an organization that receives federal funding, Stanford University has a COVID-19 vaccination requirement that will apply to all university employees, including those working remotely in the United States and applicable subcontractors. To learn more about COVID policies and guidelines for Stanford University Staff, please visit https://cardinalatwork.stanford.edu/working-stanford/covid-19/interim-policies/covid-19-surveillance-testing-policy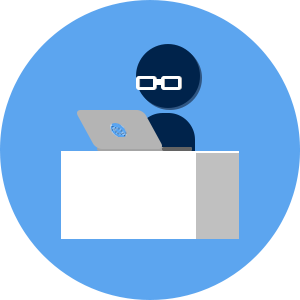 Postdoctoral Fellow for Bioinformatics, Machine Learning and...
Position Highlights: Dr. Xuefeng Wang's Lab (lab.moffitt.org/wang), at H. Lee Moffitt Cancer Center, an NCI Comprehensive Cancer Center and top-ranked cancer research institute, is seeking one new postdoc fellow to join the group and work on an exciting project funded by NIH. The position will remain open until filled... The Ideal Candidate: • Research background/experiences in bioinformatics, computational biology, or statistics. • A highly motivated and independent researcher with a strong quantitative scientific background and programming skills. • Experience in cancer genomics is not required but ability to learn new knowledge is highly desirable. Responsibilities: • Will develop and extend machine learning methods for big cancer Omics data. • Will help discover new predictive biomarkers for cancer prognosis. • Will be responsible for developing novel visualizing that will facilitate interpreting big Omics data in cancer research. Credentials and Qualifications: Required: PhD in Bioinformatics, Statistics/Biostatistics, Data Science, Computer Science, or related fields. Preferred: • Strong programming skills in languages such as R/Python. • Research background in machine learning. • Experience of integration of multi-omics data including whole exome sequencing, RNA-seq, metabolomics, proteomics, etc. • Excellent communication and writing skills. How to Apply: Interested applicants should send a single PDF file that includes a cover letter summarizing their research training and accomplishments, current CV with recent publications, and contact information of at least two references to Dr. Xuefeng Wang at xuefeng.wang@moffitt.org
Bioinformatics Analyst III-------Remote
Managers Note • Remote role • Oncology... • Developing Omic data visualization tool. • Programming in R needed, Python good to have • SQL database • Shiny • Data loading, large data • Experience with Linux, on-premise HPC, or AWS is required Job Description Development of an interactive omics data visualization portal that support oncology area target identification and evaluation needs. The specific deliverables include • Develop streamlined backend omics analysis workflows that populate data into the visualization portal • Mine, integrate, and analyze omics datasets including transcriptomics, proteomics, genotypes, etc. • Build robust omics (expression, mutation, copy number) data base infrastructure and data extraction, transfer, loading process for the front-end visualization portal. • This role will involve cross functionally collaboration with computational oncology, bioinformatics engineering, and oncology discovery research. • We're looking for candidates with experience in developing data visualization user stories and features to enhance the omics data portal based on end-users feedback & needs. Qualifications • Ph.D. OR a Master's degree with at least one year of industry work experience in developing data science product OR a bachelor's degree with six years of experience in bioinformatics, computational biology, computer science, data science, or data engineering, is required. • R is required, Python is a plus • SQL / other database experience required • Experienced in omics data visualization portal development. Shiny is preferred. • Expertise in large data repository ETL process • Experience processing omics (transcriptomics, proteomics, genotypes, etc.) or other high-dimensional data is required. • Experience with Linux, on-premise HPC, or AWS is required • Docker/Nextflow/CWL is preferred • Strong understanding of principles behind raw data processing and downstream analysis for commonNGS data types • Familiarity with public genomics data repositories (Genomic Data Commons, SRA/GEO, ENA/EBI, TCGA, GTEx) a plus • Oncology experience is preferred • Prior experience in the pharmaceutical industry or a related field is preferred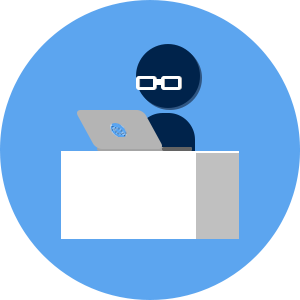 Senior Bioinformatics Scientist, Platform Integration
At Nautilus, we have a big and important mission: improve the health of millions by unleashing the potential of the proteome to accelerate drug development and enable a new world of precision and personalized medicine. We are developing a single-molecule protein analysis platform of unprecedented sensitivity, scale, and ease of use that we believe will democratize access to the proteome – one of... the most dynamic and valuable sources of biological insight. To accomplish this, we are pursuing hard scientific problems with an entrepreneurial mindset and creating a world-class team of builders, innovators, and dreamers across a wide range of disciplines. We are looking for a Senior Bioinformatics Scientist to join our Bioinformatics team. Your work will focus on development of new data acquisition and analytics approaches to be incorporated in future iterations of Nautilus instrumentation. To that end, you will work together with the Platform Integration experimental team to support all phases of research from ideation through proof-of-concept. The role is highly collaborative; success is measured by the degree to which you elevate the capabilities of your peers in pursuit of scientific insight. Frequent activities in this role include consulting with experimentalists on experimental design, implementing data visualizations and statistical approaches to answer key experimental questions, building pipelines to automate common analysis tasks, and designing databases to organize experimental data and enable longitudinal analysis. This role reports to the Associate Director of Bioinformatics and is based in San Carlos, CA. A minimum of three days in office, preferred. #LI-Onsite
Postdoctoral Associate in Plant Genetics, Genomics and Bioinformatics
Classification Title: Postdoc Aso... Job Description: The Institute of Food and Agricultural Sciences is committed to creating an environment of inclusive excellence that affirms diversity across a variety of dimensions, including ability, class, ethnicity/race, gender identity and expression. Inclusive excellence is the active process of including and respecting everyone as we strive for excellence and equitable outcomes in all we do at the University of Florida. We particularly welcome applicants who can contribute to such an environment through their scholarship, teaching, mentoring, and professional service. We strongly encourage historically underrepresented groups to apply. If an accommodation due to a disability is needed to apply for this position, please call 352-392-2477 or the Florida Relay System at 800-955-8771 (TDD) or visit Accessibility at UF . One postdoctoral position is available in the Zhao lab in the Department of Microbiology and Cell Science at the University of Florida to investigate genetic and epigenetic regulation of meiotic recombination in maize. The fully funded position will use genetic, genomic and bioinformatics approaches to investigate the mechanisms of meiotic recombination in the crop species maize. For more information, please check our latest publication . Duties/Physical Demands • Perform basic genetic and molecular experiments • Collect and prepare samples for high-throughput sequencing • Analyze whole genome resequencing, DNA methylation, small RNA, mRNA, and ChIP sequencing data • Responsible for data presenting and manuscripts writing • Provide guidance and mentoring for graduate and undergraduate students in the lab Knowledge, Skills and Abilities: The expected candidate should be familiar with next- generation sequencing data and have strong skills in the analysis of different types of high- throughput data. Initial appointment will be one year and are renewable up to four years based on performance. Salaries are commensurate with qualifications. Benefits are provided via the University of Florida. In addition to this position, visiting scholars and graduate students are both welcome to join the lab. Expected Salary: Commensurate with Experience and Education Minimum Requirements: Ph.D. (foreign equivalent acceptable) in plant genetics, genomics and bioinformatics. The candidate must be highly motivated. Candidates must be supportive of the mission of the Land-Grant system. Excellent written and oral communications, as well as strong computational skills, are required.Candidates must also have a commitment to IFAS core values of excellence, diversity, global involvement, and accountability. Preferred Qualifications: Favorable consideration may be given to candidates who have experiences with ChIP-seq and ATAC-seq. The candidate is able to work both independently and collaboratively within a multidisciplinary research environment. Special Instructions to Applicants: Application must be submitted by 11:55 p.m. (ET) of the posting end date. • Individuals wishing to apply should go online to Careers at UF and submit: • Cover letter that states applicant's interest in the position and qualifications relative to the credentials listed above • Curriculum vitae • Contact information (including email addresses) for 3 individuals willing to write letters of recommendation Selected candidate will be required to provide an official transcript to the hiring department upon hire. A transcript will not be considered "official" if a designation of "Issued to Student" is visible. Degrees earned from an education institution outside of the United States are required to be evaluated by a professional credentialing service provider approved by National Association of Credential Evaluation Services (NACES) . Hiring is contingent upon eligibility to work in the US. The University of Florida is a public institution and subject to all requirements under Florida Sunshine and Public Record laws. The University of Florida is an Equal Opportunity Institution dedicated to building a broadly diverse and inclusive faculty and staff. The University and greater Gainesville community enjoy a diversity of cultural events, restaurants, year-round outdoor recreational activities, and social opportunities. Health Assessment Required: No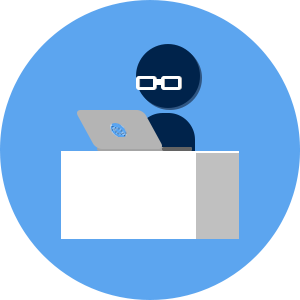 Remote Bioinformatician
Position: Bioinformatician Duration: 6-month contract to start, high potential for extension... Location: Remote Services Overview: • Development of an interactive omics data visualization portal (preferably in R-Shiny) that support oncology area target identification and evaluation need • Development of streamlined backend omics analysis workflows that populate data into the visualization portal • Build robust omics (expression, mutation, copy number) database infrastructure and data extraction, transfer, loading process for the front-end visualization portal • Develop data visualization user stories and features to enhance visualization portal based on end-users feedback & needs • Interacting with: Computational Oncology, Bioinformatics Engineering, Oncology Discovery Research Qualifications: • In areas related to Bioinformatics, Computational Biology, Computer Science, Data Science • Advanced degree (Ph.D./MS) preferred but not required • > 1 year of industry work experience in developing data science product in the life science field • Oncology experience preferred • Experience processing omics (transcriptomics, proteomics, genotypes, etc) or other high-dimensional data • Strong experience with Rshiny or similar dashboard systems is required • Good understanding of principles behind raw data processing and downstream analysis for common NGS data types • Familiarity with public genomics data repositories (Genomic Data Commons, SRA/GEO, ENA/EBI, TCGA, GTEx) a plus • R required, Python a plus • Experienced in omics data visualization portal development (Shiny preferred) • SQL / other database experience required • Expertise in large data repository ETL process • Docker/Nextflow/CWL is a plus • Experience with Linux, on-premise HPC, or AWSo Exceptional communication and collaboration skills are required. • Prior experience in the pharmaceutical industry or a related field is preferred