Bioinformatics Jobs
A job board made for computational biologists and those seeking their support
Work With The Bioinformatics CRO
The Bioinformatics CRO is a fully distributed contract research company that serves the computational biology needs of biotechnology companies, with a focus on genomics. We are expanding our valued network of highly skilled consultants, which spans all inhabitable continents and most areas of computational biology.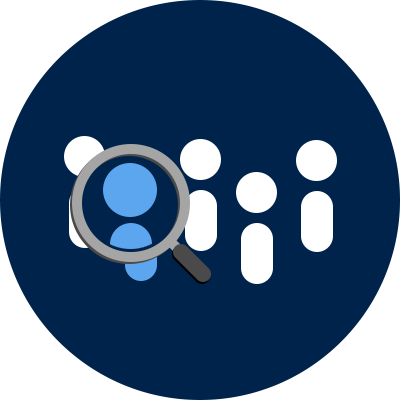 Let Us Do the Work
Contingency Recruitment Services
At The Bioinformatics CRO, we hope to assist biotech companies with all their computational biology needs. Whether you are looking for custom analyses or a new full-time hire, we can help. With our extensive talent network and field-specific expertise, we'll help you find the right bioinformatics job candidate. Get more from your recruitment and let us find your next hire.

Looking for Work?
Join our talent network to be contacted when relevant opportunities arise.

Looking to Hire?
Listings will stay active for 3 weeks. Please allow up to 2 business days for us to review and publish your job listing.
More Bioinformatics Jobs
Bioinformatics Programmer II
A bright, hardworking individual with very strong communication and organizational skills is sought by the Hollenbach Lab in the Department of Neurology at the University of California at San Francisco, to serve as a staff bioinformatician providing support for ongoing research projects related to the immunogenetics of disease, performing statistical and bioinformatics analyses of large scale genomic data. We are seeking an individual with proficiency on R and extensive experience in genomics and relevant open source software tools (e.g. Samtools and Bowtie) and ability to write custom scripts for high throughput sequence mapping and alignment; variant calling; microarray data analysis; download and upload of data and integration of data pipelines with public repositories; management of large genomics datasets.
SENIOR BIOINFORMATICS SCIENTIST
SENIOR BIOINFORMATICS SCIENTIST SAN FRANCISCO, CA... $160,000 - $180,000 + EQUITY THE COMPANY This drug discovery company is searching for a Senior Bioinformatics Scientist to join its team. They are using CRISPR and ML to find drugs that uncover RNA messages to help develop treatments for cancer and diseases. THE ROLE In this role you can expect to: • Be an immediate individual contributor and work to having direct reports • Work on the convergence of CRISPR and functional genomics • Analyze large, biological datasets to produce novel, statistical insights • Build and optimize models for complex, high-dimensional data • Work with the executive team to design, develop and execute novel R&D projects YOUR SKILLS AND EXPERIENCE • PhD in Bioinformatics, Computational Biology, or Computer Science • Strong statistical or ML background • Industry experience working with single-cell RNASeq • Strong communication skills • Industry experience with Python, R or AWS THE BENEFITS • $160,000 - $180,000 • Equity • Generous benefits package HOW TO APPLY • Please register your interest by sending your CV to Ashley Biscailuz via the Apply link on this page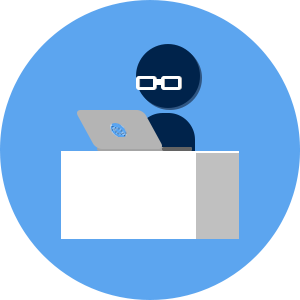 Bioinformatics Analyst
Bioinformatics Analyst Job ID: req2501... Employee Type: exempt full-time Division: Biomedical Informatics & Data Science Facility: Frederick: ATRF Location: 8560 Progress Dr, Frederick, MD 21701 USA The Frederick National Laboratory is a Federally Funded Research and Development Center (FFRDC) sponsored by the National Cancer Institute (NCI) and operated by Leidos Biomedical Research, Inc. The lab addresses some of the most urgent and intractable problems in the biomedical sciences in cancer and AIDS, drug development and first-in-human clinical trials, applications of nanotechnology in medicine, and rapid response to emerging threats of infectious diseases. Accountability, Compassion, Collaboration, Dedication, Integrity and Versatility; it's the FNL way. PROGRAM DESCIRPTION The Frederick National Laboratory is dedicated to improving human health through the discovery and innovation in the biomedical sciences, focusing on cancer, AIDS and emerging infectious diseases. The Biomedical Informatics and Data Science (BIDS) directorate works collaboratively and helps to fulfill the mission of Frederick National Laboratory in the areas of biomedical informatics and data science by developing and applying world-leading data science and computing technologies to basic and applied biomedical research challenges, supporting critical operations, developing and delivering national data resources, and employing leading-edge software and data science. The Advanced Biomedical and Computational Science (ABCS) group is a part of BIDS within Leidos Biomedical Research as a technological hub of translational scientists with expertise in structural biology, biology, chemistry, imaging, and informatics. ABCS develops state-of-the-art technologies in large-scale data modeling, analysis, and integration and supports the scientific research at the Frederick National Lab by helping translate scientific questions to technical solutions for cancer and biomedical research. The Sequencing Facility (SF) has been established to manage the operation of multiple platforms for next-gen and third-generation sequencing in support of NCI investigators. The SF provides services to many CCR and NIAID investigators and their collaborators, processes several thousand samples and generates hundreds of trillions bases of sequencing data annually using such instruments as the NovaSeq, NextSeq, PacBio and Oxford Nanopore. KEY ROLES/RESPONSIBILITIES • Responsible for providing bioinformatics support including the management and analysis of high through put next-generation sequencing data from Illumina, PacBio, and other NGS platforms • Responsible for troubleshooting instrument run issues, data processing issues, and sample performance issues • Responsible for developing data analysis pipelines that include data processing, QC, mapping, assembly, base modification, transcript profiling and splicing analysis, and SNPs/INDEls as well as large structural variation discovery for data from next-generation sequencing technologies • Expand and develop analysis workflows and pipelines as new sequencing capabilities come online • Provide biological interpretation of analysis results and present results to project teams BASIC QUALIFICATIONS To be considered for this position, you must minimally meet the knowledge, skills, and abilities listed below: • Possession of a Bachelor's degree in from an accredited college or university according to the Council for Higher Education Accreditation (CHEA) in a field related to biomedical science/bioinformatics/math/computer or (4) years relevant experience in lieu of degree. Foreign degrees must be evaluated for U.S. equivalency • In addition to education requirements, a minimum of two (2) years job related experience  • Experience in a biological research laboratory environment with a strong background in bioinformatics application development  • The candidate must possess experience in genomic and sequence analysis such as RNA-seq, Exome-seq, Chip-seq and metagenomics analysis, construction of data processing pipelines, and quality control/quality assurance analysis • Hands-on experience in next generation sequencing analysis, including data quality assessment, sequencing data assembling, mapping, mutation and structural variation analysis, gene/transcript profiling and splicing analysis • Hands-on experience with commercial and open-source bioinformatics and NGS data analysis tools is required • Highly collaborative, self-motivated and team oriented • Ability to obtain and maintain a security clearance PREFERRED QUALIFICATIONS Candidates with these desired skills will be given preferential consideration: • Possession of a Master's or PhD degree in biomedical science/bioinformatics/math/computer related field from an accredited college or university according to the Council for Higher Education Accreditation. (Additional qualifying experience may be substituted for the required education) • Experience in NGS sequencing technology and molecular biology • Experience in single-cell genomic and transcriptomic sequencing technologies and data analyses • Experience in data integration and application development • Knowledge of cancer biology • Familiarity with publicly available data sources such as ENCODE, Ensembl, NCBI, TCGA, cBioPortal, Broad FireHose • Knowledge of working in a cluster environment • Commitment to solving biological problems and communicating these solutions. Proven success in independent efforts and delivering high quality data with biological relevance to customers • In addition to education requirements, a minimum of four (4) years related experience in a biological research laboratory environment with a strong background in bioinformatics application development EXPECTED COMPETENCIES • Proficiency in Unix/Linux scripting • Proficiency in at least two of the following programming languages: Python, R, Perl, Java, C/C • Excellent written and verbal communication skill • Strong time management and organizational skills Equal Opportunity Employer (EOE) | Minority/Female/Disabled/Veteran (M/F/D/V) | Drug Free Workplace (DFW) #readytowork
Sr. Bioinformatics Scientist-Project Manager - 114267
Payroll Title: CMPTL AND DATA SCI RSCH SPEC 4 Department: OB/GYN & REPRODUCTIVE SCIENCES Salary Range... Commensurate with Experience Worksite: Campus Appointment Type: Career Appointment Percent: 100% Union: Uncovered Total Openings: 1 Work Schedule: Days, 8 hrs/day, Monday-Friday As a federally-funded institution, UC San Diego Health maintains a marijuana and drug free campus. New employees are subject to drug screening. #114267 Sr. Bioinformatics Scientist-Project Manager Filing Deadline: Mon 3/28/2022 Apply Now For the safety and well-being of the entire university community, the University of California requires, with few exceptions, that all students, faculty and staff be vaccinated against the COVID-19 virus and influenza before they will be allowed on campus or in a facility or office. For more information visit: Flu Vaccine Mandate / COVID Vaccine Policy UCSD Layoff from Career Appointment: Apply by 02/02/2022 for consideration with preference for rehire. All layoff applicants should contact their Employment Advisor. Special Selection Applicants: Apply by 02/14/2022. Eligible Special Selection clients should contact their Disability Counselor for assistance. DESCRIPTION The UCSD Department of Obstetrics, Gynecology, and Reproductive Sciences conducts clinical, translational, and basic research on a variety of developmental biology and reproductive and women's health areas. The Laurent group utilizes transdisciplinary approaches to understand the mechanisms underlying pregnancy complications and to discover biomarkers that can be used to predict and diagnose them. Applies advanced computational, computer science, data science, and CI software research and development principles, with relevant domain science knowledge where applicable, to perform highly complex research, technology and software development which involve in- depth evaluation of variable factors impacting medium to large projects of broad scope and complexities. Designs, develops, and optimizes components / tools for major HPC / data science / CI projects. Resolves complex research and technology development and integration issues. Gives technical presentations to associated research and technology groups and management. Evaluates new hardware and software technologies for advancing complex HPC, data science, CI projects. May represent the organization as part of a team at national and international meetings, conferences and committees. Assists in the design, implementation and recommends new hardware and software technologies for advancing complex HPC, data science, CI projects. Acts as a project manager and may lead a team of research and technical staff. This position will focus on the analysis of whole genome, exome, transcriptome and epigenome datasets in the Laurent lab at UCSD. The incumbent will collaborate with investigators at UCSD and other institutions, including the San Diego Zoo Wildlife Alliance, by performing analysis of multi-omic data, including RNA-seq, ChIP-seq, ATAC-seq, and DNA methylation data. The incumbent is responsible for managing projects and performing analysis of next generation sequencing datasets, biological interpretation of analysis results, interfacing with faculty and investigators, performing outreach and educational activities, and developing and implementing data analysis methods using cloud computing and high performance computing. MINIMUM QUALIFICATIONS • Nine (9) years of related experience, education/training, OR an Bachelor's degree in related area plus five (5) years of related experience/training. • Advanced knowledge of HPC / data science / CI. • Highly advanced skills, and demonstrated experience associated with one or more of the following: HPC hardware and software power and performance analysis and research, design, modification, implementation and deployment of HPC or data science or CI applications and tools of large-scale scope. • Demonstrated ability to initiate research proposals and acquire funding. • Proven ability to communicate technical information to technical and non-technical personnel at various levels in the organization and to external research and education audiences. • In depth skills and experience in independently resolving complex computing / data / CI problems using introductory and / or intermediate principles. • Advanced experience working in a complex computing / data / CI environment encompassing all or some of the following: HPC, data science infrastructure and tools / software, and diverse domain science application base. • In depth ability to successfully work and / or lead multiple concurrent projects. Demonstrated research and technology project leadership and management skills. • In depth experience assessing a broad spectrum of technical and research needs and demands and establish priorities, delegate and / or lead development of solutions to meet such needs. • Advanced experience in one or more of the following: optimizing, benchmarking, HPC performance and power modeling, analyzing hardware, software, and applications for HPC / data / CI. • Expert knowledge and research experience with NGS data analysis in the areas of genome analysis, transcriptomics and/or epigenomics. PREFERRED QUALIFICATIONS • Master's degree in Computer / Computational / Data Science, or Domain Sciences with computer / computational / data specialization preferred. • Ph.D. degree in Biology / Bioinformatics / Computer Science or related field preferred. SPECIAL CONDITIONS • Employment is subject to a criminal background check. Apply Now Job offer is contingent on successful engagement in the UC COVID-19 Vaccination program (fully vaccinated with documented proof or approved exception/deferral). UC San Diego Health Sciences is comprised of our School of Medicine, Skaggs School of Pharmacy and Pharmaceutical Sciences, The Herbert Wertheim School of Public Health and Human Longevity Science, and our Student Health and Well-Being Department. We have long been at the forefront of translational - or "bench-to-bedside" - research, transforming patient care through discovery and innovation leading to new drugs and technologies. Translational research is carried out every day in the hundreds of clinical trials of promising new therapies offered through UC San Diego Health, and in the drive of our researchers and clinician-scientists who are committed to having a significant impact on patient care. We invite you to join our team! Applications/Resumes are accepted for current job openings only. For full consideration on any job, applications must be received prior to the initial closing date. If a job has an extended deadline, applications/resumes will be considered during the extension period; however, a job may be filled before the extended date is reached. UC San Diego Health is an Equal Opportunity/Affirmative Action Employer. All qualified applicants will receive consideration for employment without regard to race, color, religion, sex, national origin, disability, age, protected veteran status, gender identity or sexual orientation. For the complete University of California nondiscrimination and affirmative action policy see: http://www-hr.ucsd.edu/saa/nondiscr.html UC San Diego is a smoke and tobacco free environment. Please visit smokefree.ucsd.edu for more information
Senior Scientist, Human Genetics Bioinformatics
The Position The Position... Genentech is inviting applications for a Computational Biologist to join the Department of Human Genetics as a Senior Scientist. Genentech has access to vast, and growing, repositories of genetic, genomic and clinical data, gathered from internal studies (including many of our trials), as well as collaborative and public external data sets. The Senior Scientist appointed to this position will play a pivotal role in developing and implementing analytical strategies that allow us to better integrate and interpret these data, delivering biological insights into disease pathophysiology that propel our translational goals, most obviously through the identification of novel therapeutic targets and biomarkers involved in disease onset and/or disease progression. • We are keen to attract candidates with skills and experience that position them to tackle key challenges in multimodal data integration as it relates to human biology. What strategies should we adopt for the effective and insightful integration of multimodal data at scale to deliver causal inference regarding disease pathogenesis? How can we do a better job of connecting the genetic signals that come from GWAS to the genes, pathways and processes through which they exert their effects on disease biology and outcomes? How can we optimize our capacity to integrate a diversity of data types, relevant to efficacy, safety and druggability, to prioritize the most promising targets for a given disease? To be successful, the person we seek will need to have a broad range of skills and expertise that embraces association analysis in genotype and sequence data, strong competence in the analysis of sequence-based molecular assay data (eg RNA-Seq), familiarity with approaches for the integration of genetic and molecular data, and a profound understanding of causal inference. They are also likely to be proficient in the use of high performance computing resources, and to have experience of implementing a range of AI/ML approaches. As well as developing and implementing a transformational research program in these areas, working closely with colleagues and mentors in human genetics, the appointee will be responsible for: • Extensive collaboration with colleagues across "Translational Genomics" who are responsible for the generation and analysis of data arising from our capabilities in molecular profiling, spatial analysis and perturbation assays • Extensive collaboration with colleagues in Neuroscience (and other Therapeutic Areas) who will take the biological insights generated and turn them into actionable hypotheses and lead molecules • Design and execution of targeted analyses to uncover novel therapeutic targets and biomarkers of disease heterogeneity, progression, and treatment response • Maintaining an excellent publication record • Presentation and communication of findings in cross-functional teams • Initiation of and participation in strategic external collaborations in pursuit of these goals. Genentech is committed to the development and delivery of precision medicines, which take individual variation as well as diagnosis into account in the delivery of health care. Because genetic makeup is a major component of individual variation, the work of the Human Genetics Department is a central pillar for achieving our vision of modern medicine, and the scientists in the Department are key contributors to making this happen. Major disease areas of interest to Genentech include a range of chronic inflammatory and neuro-degenerative conditions, as well as diverse cancers, and a number of ophthalmic and metabolic diseases. Though the principal focus of this position will be in Neuroscience, we expect the research findings to have broad relevance across all disease areas. Genentech provides an exceptional research environment composed of internationally recognized scientific leaders, as well as state of the art core facilities with cutting edge technologies and computational resources to support your research activities. We provide a highly collaborative community, and as such, you will interact closely with clinical development teams and other scientists in the areas of biomarkers, bioinformatics, and research discovery departments including Immunology, Neuroscience, Infectious Diseases, Cancer Immunotherapy, and Molecular Oncology. Qualified candidates will typically have the following attributes: • PhD training with a strong focus on human genetics, Computational Biology or a related field; • Substantial (typically at least 3-5y) experience in academia or industry (as a postdoc or equivalent role) engaged in computational biology research or a related field • A thorough understanding of biostatistics & statistical genetic methods • Extremely strong computational skills, with demonstrable competence in the management and analysis of large scale data, proficiency in high-level programming languages and statistical computing • An excellent record of scientific publications in top tier journals • Strong communication and interpersonal skills with the ability to present and explain findings to a diverse audience • Motivation and ability to succeed in a fast-paced, highly collaborative environment • A keen interest in applying computation to solve biological problems and achieve translational goals • A scientific background in neuroscience would be a plus, but is not essential • Experience in the application of AI/ML methods would be a major plus Who We Are A member of the Roche Group, Genentech has been at the forefront of the biotechnology industry for more than 40 years, using human genetic information to develop novel medicines for serious and life-threatening diseases. Genentech has multiple therapies on the market for cancer & other serious illnesses. Please take this opportunity to learn about Genentech where we believe that our employees are our most important asset & are dedicated to remaining a great place to work. Genentech is an equal opportunity employer & prohibits unlawful discrimination based on race, color, religion, gender, sexual orientation, gender identity/expression, national origin/ancestry, age, disability, marital & veteran status. For more information about equal employment opportunity, visit our Genentech Careers page
Bioinformatics Scientist
Bioinformatics Scientist (Data Science) IDbyDNA is seeking a Bioinformatics Scientist to join a research and development team. This is a fast-paced development environment that aims to improve our metagenomics platform through software and method development. We are looking for a se... lf-motivated individuals that can tackle difficult problems, come up with novel solutions and clearly communicate their development and progress to the rest of the team. Job Description • Develop and improve metagenomics platform • Organize data into structures that are useful for internal development - Develop strategies to manage large amounts of data efficiently Basic Qualifications • Ph.D. degree in Computer Science, Bioinformatics or related field with 5+ years of hands-on working experience • Good knowledge of data structures and algorithms • Proficient with Python - Experience working with SQL and NoSQL databases Preferred Qualifications • Experience implementing ML models • Knowledge of Tensorflow and/or Pytorch • Knowledge of scikit-learn Location: Remote in the U.S. About IDbyDNA: IDbyDNA has developed transformative metagenomics technology to simultaneously profile tens of thousands of microorganisms and pathogens in any sample. Our turn key Explify® Platform easily integrates into medical laboratories to deliver actionable information to healthcare providers. Working with our global partners, we are setting the standard for the identification and understanding of microorganisms and their role in human health. http://www.idbydna.com/ Additional Information: We are an Equal Opportunity Employer and do not discriminate against any employee or applicant for employment because of race, color, sex, age, national origin, religion, sexual orientation, gender identity, status as a veteran, and basis of disability or any other federal, state or local protected class. IDbyDNA does not accept unsolicited applicants submitted by third-party recruiters or agencies. Any resume or application submitted to IDbyDNA without a vendor agreement in place will be considered unsolicited and property of IDbyDNA. Concerns regarding COVID-19 continue as positive cases are experienced in the communities in which we operate. Please be aware that, as a condition of employment, IDbyDNA may require proof of COVID vaccination in accordance with local statutory requirements. (subject to limited exceptions
Post Doc Res Assoc
Details Open Date 01/19/2021... Requisition Number PRN25105B Job Title Post Doc Res Assoc Working Title Post Doc Res Assoc Job Grade A00 FLSA Code Administrative Patient Sensitive Job Code? No Standard Hours per Week 40 Full Time or Part Time? Full Time Shift Day Work Schedule Summary VP Area U of U Health - Academics Department 00219 - Neurobiology & Anatomy Labs Location Campus City Salt Lake City, UT Type of Recruitment External Posting Pay Rate Range 45000 to 72000 Close Date Open Until Filled Yes Job Summary The Brigidi Lab in the Department of Neurobiology at the University of Utah seeks a Postdoctoral Researcher to advance the lab's research program in neuronal gene regulation. The Brigidi Lab is interested in the genomic underpinnings of experience and activity-driven plasticity of neural circuits and synapses. Using murine models, we use whole-cell electrophysiology with pharmacology and optogenetics, combined with biochemistry, CRISPR /Cas9 technologies, and genome-wide sequencing to uncover the programs of gene regulation that form the neural basis of learning and behavioral adaptations. As a postdoctoral researcher, you will use your training background and knowledge in neuroscience, cell biology, genomics, or bioinformatics to perform genomics experiments and analyze and interpret the resulting data (e.g. RNA -seq, ChIP-seq, ATAC -seq, and Hi-C), and perform advanced whole cell electrophysiology experiments in ex vivo brain tissue preparations. Experience with genomics and/or neurophysiology is advantageous for this position. Dr. Brigidi has formal training and a strong publication record in experimental neurobiology, and aims to mentor a postdoctoral researcher who is interested in developing or expanding their expertise in cellular and circuit-level neuroscience, genomics, and/or bioinformatics. The lab will provides an energetic, interactive and supportive environment for scientists to hone their skills. You will be encouraged to expand your knowledge of neuroscience, cell biology, and genomics by attending seminars, webinars, short-courses, and conferences. The University of Utah offers excellent benefits and is nestled in the foothills of the mountains surrounding Salt Lake City; providing unmatched opportunities for world-class outdoor adventure and affordable convenient living. Dr. Brigidi is seeking to build a collaborative, supportive, and inclusive lab environment comprised of members with diverse backgrounds and life experiences. We believe that maximizing diversity fuels the success of our group, scientifically and personally. In your cover letter or during your interview, Dr. Brigidi invites you to share how your background, beliefs, and experience prepare you to work in an environment that values diversity and is committed to equity and inclusion. Learn more about the Department of Neurobiology's commitments at https://medicine.utah.edu/neurobiology-anatomy/diac/ This position is considered Category I: Mandatory and required on campus or health care facilities to support on-site operations. Employees hired into this category will be required to be physically located at HCI if they are healthy and without COVID -19 symptoms. Responsibilities 1. Assist in the design of genomics and neurobiology experiments with proper controls and statistical power. 2. Perform Quality Control analyses of next-generation sequencing data, and electrophysiology data. 3. Create and modify scripts to parse data generated by high throughput sequencing (e.g. ChIP-seq, RNA -seq) and electrophysiology experiments (e.g. dual whole-cell recordings). 4. Create and maintain databases for data management. 5. Create graphs and data visualization strategies that enable interpretation of results. 6. Manage the sharing of results and data with collaborators. 7. Communicate results and discoveries by presenting in lab meetings, presenting at conferences, and publishing papers. This job description is not designed to contain or be interpreted as a comprehensive inventory of all duties or responsibilities. Minimum Qualifications Preferences Qualifications: 1. A doctoral degree (PhD) in Neuroscience, Biology, Biochemistry, Bioinformatics, Computational Biology, Computer Science, or related field. 2. General programming skills, including experience with Unix and a scripting language such as Python. 3. Knowledge or experience with the R software package. 4. Knowledge or experience with patch-clamp electrophysiology and/or molecular biology. 5. Demonstrated ability to analyze and interpret genomics data. 6. Demonstrated ability to independently gain new skills and solve problems. 7. Fluency in written and spoken English. Experience with genomic data analysis, and/or neurophysiology are key for this position. Applicants must demonstrate the potential to perform the essential functions of the job as outlined in the position description. Please attach: Cover Letter, Resume/CV, and Contact information for 3 References. University of Utah requires proof of PhD Type Benefited Staff Special Instructions Summary Additional Information The University of Utah values candidates who have experience working in settings with students from diverse backgrounds and possess a strong commitment to improving access to higher education for historically underrepresented students. Individuals from historically underrepresented groups, such as minorities, women, qualified persons with disabilities and protected veterans are encouraged to apply. Veterans' preference is extended to qualified applicants, upon request and consistent with University policy and Utah state law. Upon request, reasonable accommodations in the application process will be provided to individuals with disabilities. The University of Utah is an Affirmative Action/Equal Opportunity employer and does not discriminate based upon race, ethnicity, color, religion, national origin, age, disability, sex, sexual orientation, gender, gender identity, gender expression, pregnancy, pregnancy-related conditions, genetic information, or protected veteran's status. The University does not discriminate on the basis of sex in the education program or activity that it operates, as required by Title IX and 34 CFR part 106. The requirement not to discriminate in education programs or activities extends to admission and employment. Inquiries about the application of Title IX and its regulations may be referred to the Title IX Coordinator, to the Department of Education, Office for Civil Rights, or both. To request a reasonable accommodation for a disability or if you or someone you know has experienced discrimination or sexual misconduct including sexual harassment, you may contact the Director/Title IX Coordinator in the Office of Equal Opportunity and Affirmative Action: Director/ Title IX Coordinator Office of Equal Opportunity and Affirmative Action ( OEO /AA) 135 Park Building Salt Lake City, UT 84112 801-581-8365 oeo@utah.edu Online reports may be submitted at oeo.utah.edu For more information: https://www.utah.edu/nondiscrimination/ To inquire about this posting, email:employment@utah.edu (%20employment@utah.edu) or call 801-581-2300. The University is a participating employer with Utah Retirement Systems ("URS"). Eligible new hires with prior URS service, may elect to enroll in URS if they make the election before they become eligible for retirement (usually the first day of work). Contact Human Resources at (801) 581-7447 for information. Individuals who previously retired and are receiving monthly retirement benefits from URS are subject to URS' post-retirement rules and restrictions. Please contact Utah Retirement Systems at (801) 366-7770 or (800) 695-4877 or University Human Resource Management at (801) 581-7447 if you have questions regarding the post-retirement rules. This position may require the successful completion of a criminal background check and/or drug screen
Bioinformatics Analyst I/II
Fluent BioSciences Inc. is an early-stage biotechnology company with novel micro-technology for ultra-sensitive genomic analysis. We are looking for highly motivated and innovative candidates to join our growing Bioinformatics team. This candidate will utilize, maintain, and improve upon Fluent's genomic analysis software. Successful candidates will be driven to produce high-quality results... typified by a careful analytical approach that identifies potential confounders and sources of bias. Priority will be given to candidates with a strong track record of reproducible analyses and pipeline development. Requirements and desired experience: • PhD in Computational Biology, Bioinformatics, systems biology, computer science or related field • Previous experience as a primary author of custom analysis software for single cell RNA-Seq analysis is preferred • Familiarity with mapping strategies such as STAR, Salmon, kallisto commonly used in single cell RNA-Seq pipelines, such as CellRanger, DropSeq, inDrops preferred • Experience performing advanced analyses in Python- (ScanPy) or R-based (Seurat) workflows is required • Experience running genomics pipelines in cloud computing environments, such as AWS • Fluency in Python or R, along with familiarity with navigating a unix-based command line is required • Experience with software version control tools (e.g. Git) • Able to communicate and collaborate effectively with scientists across a broad range of disciplines • Experience developing advanced computational methods for a variety of NGS data types is desired • Experience with Docker containers and workflow systems are highly desired • Hands-on experience with single cell genomics technologies (e.g. 10X, DropSeq, InDrops, etc.) is a plus Applicants who desire a fully remote position will be considered as well as the option to flexibly work on-site. Fluent Biosciences is committed to equal employment opportunity and non-discrimination for all employees and qualified applicants without regard to a person's race, color, gender, age, religion, national origin, ancestry, disability, veteran status, genetic information, sexual orientation or any characteristic protected under applicable law. Fluent Biosciences will make reasonable accommodations for qualified individuals with known disabilities, in accordance with applicable law. To apply, candidates must send a current resume and cover letter to careers@fluentbio.com. Selected candidates will be asked to provide letters of reference. Fluent BioSciences does not accept unsolicited referrals or resumes from any source other than directly from candidates. We will not consider unsolicited referrals and/or resumes from vendors including and without limitation, search firms, staffing agencies, fee-based referral services, and recruiting agencies. The submission of referrals or resumes by anyone other than a candidate directly to Fluent employees is strictly prohibited. Unsolicited referrals and resumes sent to Fluent are deemed gratuitous, and the company will not be obligated or bound in any way to pay any referral or other fee if a person referred to us from a source other than a candidate is hired
Lead Bioinformatics Test Engineer Cancer Data Aggregator remote
*Type of Requisition: • Regular • Clearance Level Must Be Able to Obtain: • None • Public Trust/Other Required: • NACLC (T3) • Job Family: • BioinformaticsWe are seeking a Bioinformatics Scientist / Lead QA Test Engineer to support the National Cancer Institute (NCI).At GDIT, our people are at the center of everything we do. As a Bioinformatics Scientist / Lead QA Test Engineer supporting NCI's Cancer Data Aggregator (CDA), you will work on the indexing of multiple datasets heavily used by cancer researchers and performing testing and quality control on Cancer Data Aggregator systems properly returning the data that is indexed.You will be establishing the testing processes for both the Extract Transform and Load (ETL) processes that CDA uses to enable the data to be indexed, as well as the actual API calls that end users query the datasets with.In this role, a typical day will include: • Following the enhancements that are being put in place at CDA and creating test cases to perform... Quality Assessment on the features being developed.+ Running end to end, boundary value, regression, and integration testing on the features exposed to the end-users+ Running testing on the ETL processes used to load the data for indexing+ Developing automated methods to perform these test cases+ Identifying specific nuances in the datasets that highlight use cases to illuminate possible issues with the functions of the systems+ Documenting and presenting test completion and progress+ Reporting issues to team-members and confirming they have been resolved after patching+ Helping document new system functionality+ Demonstrating to end users how to use the system+ Using your knowledge bioinformatics knowledge of the data and how it is queried to suggest enhancements to the systems for better performance? • WHAT YOU'LL NEED: • + BS/BA (or equivalent) and eight years experience, preferably in bioinformatics, computational biology, computer science, or related field.+ Experience with bioinformatics datasets, and using Jupyter notebooks and R scripts in a research environment+ Experience in Linux/Unix work environment+ Proficiency in 3 of the following: SQL, bash scripting, R and Python programming+ Knowledge of developing test cases and performing tests for an enterprise system from an end-user perspective+ Must be able to obtain a NIH Public TrustDesired Qualifications: • Experience with cloud ecosystems – Google and / or AWS.+ Experience performing Extract, Transform and Load on molecular biological data and data characterizing that data+ Interacting with Application Programming Interfaces to query and acquire data from datasets.+ Cancer research experience • WHAT GDIT CAN OFFER YOU: • + 401K with company match+ Challenging work+ Internal mobility team dedicated to helping you own your career+ Rewards program for high-performing employees#GDITFedHealthJobs?#GDITFedHealthJobs-NIHCOVID-19 Vaccination: GDIT does not have a vaccination mandate applicable to all employees. To protect the health and safety of its employees and to comply with customer requirements, however, GDIT may require employees in certain positions to be fully vaccinated against COVID-19. Vaccination requirements will depend on the status of the federal contractor mandate and customer site requirements.We are GDIT. The people supporting some of the most complex government, defense, and intelligence projects across the country. We deliver. Bringing the expertise needed to understand and advance critical missions. We transform. Shifting the ways clients invest in, integrate, and innovate technology solutions. We ensure today is safe and tomorrow is smarter. We are there. On the ground, beside our clients, in the lab, and everywhere in between. Offering the technology transformations, strategy, and mission services needed to get the job done.GDIT is an Equal Opportunity/Affirmative Action employer. All qualified applicants will receive consideration for employment without regard to race, color, religion, sex, sexual orientation, gender identity, national origin, disability, or veteran status, or any other protected class
R&D BioInformatics Intern
A world leader in the field of in vitro diagnostics for over 55 years, bioMérieux provides diagnostic solutions which determine the source of disease and contamination to improve patient health and ensure consumer safety. In North America we have more than 5,000 team members across 11 sites or subsidiaries, including Salt Lake City-based BioFire Diagnostics and one subsidiary in Montreal... Canada. Come and join a family-owned global company with a long-term vision, and a human-centered culture. Position Summary: BioFire Diagnostics is a global leader in developing innovative molecular diagnostic devices for infectious disease. The Molecular Biology Research and Innovation Department has an internship position available for Summer 2022. This internship offers motivated college students (must be at least 18 years of age) an opportunity to contribute to an early-stage research and development project that sits at the interface between bioinformatic analyses and wet lab R&D. You will be immersed in a highly productive and collaborative biotechnology environment while working with a diverse team of scientists, bioinformaticians, engineers, and software developers. Under the close supervision of a mentorship team, the intern will (1) test enhanced protocols for R&D pipelines; (2) perform wet lab molecular biology work; and (3) maintain accurate records of work performed in accordance with BioFire Diagnostics' Quality Management System. Internships are considered non-exempt positions; full- and part-time positions will be considered. Responsibilities: • Listen actively while receiving instruction • Be present and engaged during scheduled work hours • Ask questions when any aspect of assigned work is unclear • Be curious and persistent when solving problems • Behave professionally while representing BioFire Diagnostics • Participate in research team meetings • Perform assigned duties with a conscientious and detail-oriented approach • Prepare preliminary analyses of experimental data for review with mentor • Assist mentor in preparing presentations of data and conclusions • Perform and document all work in compliance with BioFire Diagnostics' Quality Management System. Training and Education: Applicants must be at least 18 years old and have a strong interest in biotechnology. Currently enrolled undergraduate students pursuing a biotechnology-related bachelor's degree are preferred. Experience: • A basic understanding of bioinformatic techniques and their operation is required. • Preference will be given to individuals with prior coding experience in R, Pythonor command line scripting (linux). • Experience in a life sciences laboratory or in clinical research is a plusbut is not required. Knowledge and Skills: • General understanding of and interest in bioinformatics (course work or experience based) • A basic understanding of either R or Python • Strong interest in biotechnology • Willingness to learn from others • Ability to respond positively to constructive feedback • Dependability in maintaining a regular work schedule • Detail-oriented approach to work • Positive attitude in the workplace • Proactive communication style • Diligence in executing and documenting assigned work. Physical Requirements: Must be able to safely lift and maneuver 40 lbs