Bioinformatics Jobs
A job board made for computational biologists and those seeking their support
Work With The Bioinformatics CRO
The Bioinformatics CRO is a fully distributed contract research company that serves the computational biology needs of biotechnology companies, with a focus on genomics. We are expanding our valued network of highly skilled consultants, which spans all inhabitable continents and most areas of computational biology.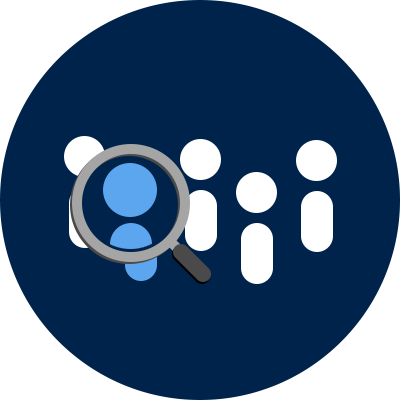 Let Us Do the Work
Contingency Recruitment Services
At The Bioinformatics CRO, we hope to assist biotech companies with all their computational biology needs. Whether you are looking for custom analyses or a new full-time hire, we can help. With our extensive talent network and field-specific expertise, we'll help you find the right bioinformatics job candidate. Get more from your recruitment and let us find your next hire.

Looking for Work?
Join our talent network to be contacted when relevant opportunities arise.

Looking to Hire?
Listings will stay active for 3 weeks. Please allow up to 2 business days for us to review and publish your job listing.
More Bioinformatics Jobs
R&D BioInformatics Intern
A world leader in the field of in vitro diagnostics for over 55 years, bioMérieux provides diagnostic solutions which determine the source of disease and contamination to improve patient health and ensure consumer safety. In North America we have more than 5,000 team members across 11 sites or subsidiaries, including Salt Lake City-based BioFire Diagnostics and one subsidiary in Montreal... Canada. Come and join a family-owned global company with a long-term vision, and a human-centered culture. Position Summary: BioFire Diagnostics is a global leader in developing innovative molecular diagnostic devices for infectious disease. The Molecular Biology Research and Innovation Department has an internship position available for Summer 2022. This internship offers motivated college students (must be at least 18 years of age) an opportunity to contribute to an early-stage research and development project that sits at the interface between bioinformatic analyses and wet lab R&D. You will be immersed in a highly productive and collaborative biotechnology environment while working with a diverse team of scientists, bioinformaticians, engineers, and software developers. Under the close supervision of a mentorship team, the intern will (1) test enhanced protocols for R&D pipelines; (2) perform wet lab molecular biology work; and (3) maintain accurate records of work performed in accordance with BioFire Diagnostics' Quality Management System. Internships are considered non-exempt positions; full- and part-time positions will be considered. Responsibilities: • Listen actively while receiving instruction • Be present and engaged during scheduled work hours • Ask questions when any aspect of assigned work is unclear • Be curious and persistent when solving problems • Behave professionally while representing BioFire Diagnostics • Participate in research team meetings • Perform assigned duties with a conscientious and detail-oriented approach • Prepare preliminary analyses of experimental data for review with mentor • Assist mentor in preparing presentations of data and conclusions • Perform and document all work in compliance with BioFire Diagnostics' Quality Management System. Training and Education: Applicants must be at least 18 years old and have a strong interest in biotechnology. Currently enrolled undergraduate students pursuing a biotechnology-related bachelor's degree are preferred. Experience: • A basic understanding of bioinformatic techniques and their operation is required. • Preference will be given to individuals with prior coding experience in R, Pythonor command line scripting (linux). • Experience in a life sciences laboratory or in clinical research is a plusbut is not required. Knowledge and Skills: • General understanding of and interest in bioinformatics (course work or experience based) • A basic understanding of either R or Python • Strong interest in biotechnology • Willingness to learn from others • Ability to respond positively to constructive feedback • Dependability in maintaining a regular work schedule • Detail-oriented approach to work • Positive attitude in the workplace • Proactive communication style • Diligence in executing and documenting assigned work. Physical Requirements: Must be able to safely lift and maneuver 40 lbs
Lead Bioinformatics Test Engineer Cancer Data Aggregator remote
*Type of Requisition: • Regular • Clearance Level Must Be Able to Obtain: • None • Public Trust/Other Required: • NACLC (T3) • Job Family: • BioinformaticsWe are seeking a Bioinformatics Scientist / Lead QA Test Engineer to support the National Cancer Institute (NCI).At GDIT, our people are at the center of everything we do. As a Bioinformatics Scientist / Lead QA Test Engineer supporting NCI's Cancer Data Aggregator (CDA), you will work on the indexing of multiple datasets heavily used by cancer researchers and performing testing and quality control on Cancer Data Aggregator systems properly returning the data that is indexed.You will be establishing the testing processes for both the Extract Transform and Load (ETL) processes that CDA uses to enable the data to be indexed, as well as the actual API calls that end users query the datasets with.In this role, a typical day will include: • Following the enhancements that are being put in place at CDA and creating test cases to perform... Quality Assessment on the features being developed.+ Running end to end, boundary value, regression, and integration testing on the features exposed to the end-users+ Running testing on the ETL processes used to load the data for indexing+ Developing automated methods to perform these test cases+ Identifying specific nuances in the datasets that highlight use cases to illuminate possible issues with the functions of the systems+ Documenting and presenting test completion and progress+ Reporting issues to team-members and confirming they have been resolved after patching+ Helping document new system functionality+ Demonstrating to end users how to use the system+ Using your knowledge bioinformatics knowledge of the data and how it is queried to suggest enhancements to the systems for better performance? • WHAT YOU'LL NEED: • + BS/BA (or equivalent) and eight years experience, preferably in bioinformatics, computational biology, computer science, or related field.+ Experience with bioinformatics datasets, and using Jupyter notebooks and R scripts in a research environment+ Experience in Linux/Unix work environment+ Proficiency in 3 of the following: SQL, bash scripting, R and Python programming+ Knowledge of developing test cases and performing tests for an enterprise system from an end-user perspective+ Must be able to obtain a NIH Public TrustDesired Qualifications: • Experience with cloud ecosystems – Google and / or AWS.+ Experience performing Extract, Transform and Load on molecular biological data and data characterizing that data+ Interacting with Application Programming Interfaces to query and acquire data from datasets.+ Cancer research experience • WHAT GDIT CAN OFFER YOU: • + 401K with company match+ Challenging work+ Internal mobility team dedicated to helping you own your career+ Rewards program for high-performing employees#GDITFedHealthJobs?#GDITFedHealthJobs-NIHCOVID-19 Vaccination: GDIT does not have a vaccination mandate applicable to all employees. To protect the health and safety of its employees and to comply with customer requirements, however, GDIT may require employees in certain positions to be fully vaccinated against COVID-19. Vaccination requirements will depend on the status of the federal contractor mandate and customer site requirements.We are GDIT. The people supporting some of the most complex government, defense, and intelligence projects across the country. We deliver. Bringing the expertise needed to understand and advance critical missions. We transform. Shifting the ways clients invest in, integrate, and innovate technology solutions. We ensure today is safe and tomorrow is smarter. We are there. On the ground, beside our clients, in the lab, and everywhere in between. Offering the technology transformations, strategy, and mission services needed to get the job done.GDIT is an Equal Opportunity/Affirmative Action employer. All qualified applicants will receive consideration for employment without regard to race, color, religion, sex, sexual orientation, gender identity, national origin, disability, or veteran status, or any other protected class
Head of Bioinformatics
22P-17 Head of Bioinformatics Organisation position and purpose: The Pirbright Institute represents a unique combination of expertise and facilities to study host/vector/virus interactions in natural models. This includes the ability to engineer viruses and their insect vectors linked to high resolution and throughput studies of host responses to develop fundamental biological insights. We have recently partnered with the University of Surrey Institute of People-Focussed Artificial Intelligence, with a particular focus on health, to apply artificial intelligence to better understand the complex biological systems we study. This includes advancing our understanding of the fundamental rules of life around host and pathogen interactions, the ability of some viruses to jump between animal hosts and how immune protection is generated. We are seeking a Head of Bioinformatics to lead a small team that will accelerate and enhance our ability to analyse high-throughput datasets and help... maximise the use of high-throughput data and artificial intelligence through collaboration. Head of Bioinformatics Lead and continuously develop a bioinformatics team to deliver Pirbright scientific and strategic goals. Understand and help develop computing strategies to support scientific projects and cutting-edge research. Directly support individual research groups across Pirbright by: Aiding with experimental design. Aiding with data analysis, integration, and visualisation. Contribute to the cleaning, integration and linkage of diverse datasets. Specifically contribute to selected larger research projects as required. Coordinate the collaboration with the University of Surrey Institute of People-Focussed Artificial Intelligence. Monitor, measure and report core bioinformatics activities of the department. Oversee the management and access to high-performance computing. Develop and implement a bespoke data management plan for Pirbright science working with other departments as necessary. Develop and implement a targeted bioinformatic training programme. Essential skills: A PhD or equivalent experience in genetic, genomic, bioinformatics, statistics, computational biology or another related discipline. High-level experience and skills processing, analysing, visualising, and interpreting biological data. Working knowledge of commonly used biological data repositories. Strong experience of high-performance computing and environments (e.g. LSF or Slurm). Experience in the management, organisation, integration, analysis and statistical testing of large data sets. Excellent spoken and written communication skills, and a strong motivation to work in a multidisciplinary environment. Evidence of working with other teams and skillsets to promote scientific research. Awareness and understanding of equal opportunities and diversity. Values diversity and demonstrates respect for other team members and colleagues. Desirable skills: Strong publication record in bioinformatics Experience in evolutionary biology, genetics or virology. An understanding of artificial intelligence/machine learning. An understanding of network analysis and/or graph theory. Experience in user interface design and/or website development. Management experience. Experience of providing training. This job description is only an outline of the tasks, responsibilities and outcomes required of the role. The jobholder will carry out any other duties as may be reasonably required by his/her line manager. The job description and personal specification may be reviewed on an ongoing basis in accordance with the changing needs of The Pirbright Institute. All employees shall actively participate in the Institute-wide quality assurance system in conjunction with the Institute's Quality Manager. Employees are also expected to safeguard their own health and safety and security by following policies and all employees are responsible for the Health and Safety and security of staff under their management. What we offer Generous Group Personal Pension Scheme and life cover (subject to age and earnings) 25 days annual leave per annum, pro rata, plus 10.5 public and privilege days Buy and sell annual leave Option to carry over up to two weeks annual leave Pirbright gym with subsidised membership Pirbright social club Pirbright Lifestyle Hub (employee discount site) Cycle to work Subsidised staff restaurant Childcare allowance Free onsite parking Electric Car charging facilities To apply for this vacancy please visit our careers page -Jobs | The Pirbright Institute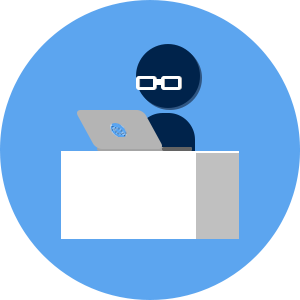 Technical Specialist - Bioinformatics
Department of Biology – Bioscience Technology Facility We are looking for a Bioinformatics Technical Specialist to join our team with the Genomics and Bioinformatics Labs. This group supports a wide range of biological research from ecology, microbiology and plant biology, through to medical research including cancer and tropical diseases. Role As a Bioinformatics Technical Specialist, you will undertake experimental design, bioinformatics and data analysis work within the Bioscience Technology Facility Bioinformatics Laboratory in collaboration with their colleagues and external partners. These will include research groups within the Department of Biology, other researchers within the University as well as external academic and industrial researchers. You will also provide guidance, training and technical support to undergraduate project students, postgraduate students, academic and research staff. Skills, Experience & Qualification needed • You should have a degree, and ideally... a PhD in a relevant scientific discipline, or equivalent experience. • You should be able to demonstrate an in depth theoretical and practical knowledge of modern methods in bioinformatics and computational biology. • You should have a proven track record of the application of bioinformatics to solve biological problems, and be able to work independently, using problem solving and analytics skills. • You should be aware of the required computation approaches required for a range of biological methods, such as RNA-seq, ChIP-Seq, genome assembly and annotation, single cell methods and proteomics. • You should have good knowledge of and be able to undertake a range of programming task in modern programming languages including Python and R. • You should have good communication skills and be able to present complex ideas in a clear and concise manner • You should be able to work well as part of a team, and ideally have experience of working in a service-based client facing environment • You will need to be able to demonstrate positive, open and objective attitude towards others, to value and support colleagues and be able to respond and integrate change. • You will be expected to be a member of, or to join, an professional body relevant to bioinformatics or data science We want to recruit the best people for our roles, and we recognise that traditional working patterns may not be suitable for everyone. We offer a range of flexible working options (e.g. flexitime, part-time, job share), please specify your flexible working preferences in your application (number of days / hours etc). Interview date: To Be Confirmed For informal enquiries: please contact Dr. Peter Ashton on peter.ashton@york.ac.uk or Dr Sally James Sally.james@york.ac.uk
Clinical Bioinformatics Specialist
Job Description Oxford Nanopore Technologies is headquartered at the Oxford Science Park outside Oxford, UK, with satellite offices and commercial presence in many global locations across the US, APAC and Europe. Oxford Nanopore employs from multiple subject areas including nanopore science, molecular biology and applications, informatics, engineering, electronics, manufacturing and commercialisation. The management team, led by CEO Dr Gordon Sanghera, has a track record of delivering disruptive technologies to the market. Oxford Nanopore's sequencing platform is the only technology that offers real-time analysis (for rapid insights), in fully scalable formats from pocket to population scale, that can analyse native DNA or RNA and sequence any length of fragment to achieve short to ultra-long read lengths. This exciting and challenging role will work within the Customer Analysis Workflows group specialising in clinical bioinformatics to maintain a coherent set of analysis software... tools for clinical end users of ONT's sequencing platforms through OND with a particular focus on the planning, development, testing, documentation, and deployment of analysis code for clinical applications! Key Responsibilities You will be driven to provide scientific analysis software suitable for deployment in a clinical diagnostic environment. You will be responsible for developing and packaging software libraries which can be utilised across modes of presentation from standalone libraries and command line tools, to integrated graphical solutions. As part of the role, you will ensure all documentation is in place for these solutions to ensure that they meet ISO standards. Duties • Take prototype workflow concepts to clinical analysis workflows meeting ISO standards • Define and promote best-practices for ONT's clinical analysis software • Liaise with colleagues within R&D groups within ONT and OND to bring prototype workflows to a clinical product • Advise on best practice clinical bioinformatics analysis in the areas of cancer, rare, and infectious disease • Liaise with external partners to facilitate deployment of third part analysis solutions • Maintain knowledge of external advances in the field of long-read data analysis and the requirements of end-users as determined by various ONT's customer facing staff • Take ownership of newly identified workflows and work with others within the group to determine how best to present these to end users • Consolidate disparate codebases into reusable unified components • Maintain continuous integration (CI) and continuous deployment (CD) of analysis tools and workflows, enlisting and leveraging the assistance of others What we expect you to have... An Msc (or equiv experience) involving programming in high-level language. Multiple years experience in software development practices in a clinical setting and knowledge of ISO accreditation. Along with familiarity in long-read sequencing data analysis and experience building scientific data analysis pipelines! We are looking for someone who has an appreciation of agile software development methodologies and the ability to learn independently to use new software tools and systems. Please note that no terminology in this advert is intended to discriminate on the grounds of a person's gender, marital status, race, religion, colour, age, disability or sexual orientation. Every candidate will be assessed only in accordance with their merits, qualifications and abilities to perform the duties of the job. We will ensure that individuals with disabilities are provided reasonable accommodation to participate in the job application or interview process, to perform essential job functions, and to receive other benefits and privileges of employment. Please contact us to request accommodation. About Us Oxford Nanopore's goal is to bring the widest benefits to society through enabling the analysis of anything, by anyone, anywhere. The company has developed a new generation of nanopore-based sensing technology enabling the real-time, high-performance, accessible and scalable analysis of DNA and RNA. The technology is used in more than 100 countries to understand the biology of humans and diseases, plants, animals, bacteria, viruses and whole environments. Oxford Nanopore was founded in 2005 as a spin-out from the University of Oxford and now employs around 650 employees around the world
Senior Bioinformatics Scientist - Cancer Genome Sequencing
Location: John Radcliffe Hospital, Headington, Oxford, OX3 9DU About the role Applications are invited for a Senior Bioinformatics Scientist - Cancer Genome Sequencing for the Oxford Molecular Diagnostics Centre (OMDC), based at the University of Oxford's Department of Oncology. The focus of the OMDC is to develop, validate and provide cutting-edge genomics technologies for a range of cancers, with an emphasis on translating research in cancer genomics to the clinic to inform the diagnosis and treatment of patients. The Centre is a fully clinically accredited laboratory that operates in close collaboration with the NHS Oxford University Hospitals. Current research programmes in OMDC focus on: (1) generating multiple data modalities from different types of cancers through the application of targeted and whole genome sequencing technologies (2) adapting these technologies for the analysis of circulating tumour DNA for the detection of early cancer stages and monitoring of minimal... residual disease, and (3) the development of bioinformatics and statistical methodologies for the analysis of these multi-omics datasets for predicting the presence of cancer and/or the risk of progression In this role, you will analyse whole genome, epigenome and transcriptome sequencing data from a range of research programmes, from different sequencing platforms, and from different types of clinical material (fresh tissue, formalin fixed paraffin embedded, plasma DNA etc), and you will co-author research papers in peer-reviewed scientific journals. You will apply statistical analysis methods and where appropriate, develop novel methods and algorithms, and work on setting up and maintaining the necessary data processing pipelines. Relevant sequence data will be generated in-house or from external providers, in particular Genomics England. You will also work on data from out-sourced sequencing projects for interpretation programmes of activity linked to the OMDC. The post will be based in the Oxford Molecular Diagnostics Centre (OMDC), John Radcliffe Hospital, Headington, Oxford, OX3 9DU The post is offered full-time, fixed-term for two years in the first instance. About you You will hold a PhD in Bioinformatics, Statistical Genetics or similar discipline and have strong post-doctoral experience in the analysis and interpretation of genome sequence data, including single nucleotide and structural variants, copy number abnormalities, as well as assessment of variants in regulatory or non-coding regions. You will have excellent programming skills in at least one scripting language (such as Python or R) and experience with relational databases and the SQL language. Proven experience of developing, improving and maintaining bioinformatics pipelines using a workflow management system (such as Snakemake or NextFlow) and demonstrable commitment to code quality, version control, and secure data management is essential. You will have demonstrable experience in conducting high-quality independent research with the ability to write-up scientific findings in peer-reviewed journals. Experience in data management and processing using a cloud infrastructure and analysing cancer genome sequence data using Machine Learning approaches would be advantageous. Application Process You will be required to upload a supporting statement (setting out how you meet the selection criteria), a curriculum vitae and the names and contact details of two referees as part of your online application. Only applications received by 12:00pm GMT/BST on Wednesday 06 April 2022 can be considered. If you have any questions about this role, please contact recruitment@oncology.ox.ac.uk Committed to equality and valuing diversity University website link: Job Details (corehr.com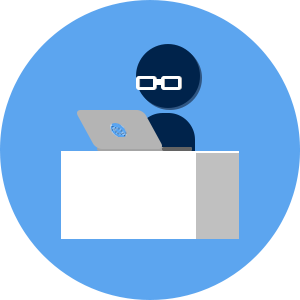 Senior Bioinformatics Engineer
Our mission is to radically advance humankind's ability to design living systems. We're developing a mammalian synthetic biology platform--from cells to software--to enable biotechnologies with outsized impact, with an initial focus on gene therapies, cell therapies, and protein therapeutics. We are searching for a Bioinformatics Engineer with deep domain experience in building batch NGS workflows to join our Software Team and work closely with our Synthetic Biology Team. Data is core to our platform. We genetically engineer living cells and generate high-dimensional NGS data using RNA-seq, ATAC-seq, ribosome profiling, genome sequencing, and more. The ideal candidate is motivated by designing scalable workflows and intuitive interfaces to help our computational biologists and mammalian cell engineer distill insights from large biological datasets. This is a unique opportunity to work at a nimble, forward-thinking synthetic biology startup and help build the foundation for... engineering biology. As a Bioinformatics Engineer you will have the opportunity to: • * Architect scalable workflows for QC and analysis across a breadth of multiomics experiments • Build interfaces to connect the components of this software with our Synthetic Biologists' workflows • Innovate novel methodologies for alignment, calling and assembly • Be directly involved in driving the long-term bioninformatics and computational biology roadmaps • Be directly involved in building our technology platform, business strategy, and company culture You are a highly skilled software engineer with deep domain knowledge in bioinformatics spanning years of experience in an industry or research. You are passionate about joining an early stage startup where autonomy, passion to learn, and excitement to engineer biology take precedence over process and ego. You embrace ambiguity and always drive for impact. In addition, you have extensive experience with software languages (e.g., Python, Java, Scala, R), have demonstrated experience building scalable NGS pipelines, a strong foundation in scalable software design, a collaborative mindset, and a passion for continuous learning. We're fueled by a vision to transform biological engineering into a fully-fledged engineering discipline. Should you join our team, you will grow with a constantly evolving organization and push the frontiers of synthetic biology. Company culture is key, and ours is a culture of recombination; we believe that our mission can only be achieved by bringing together a diverse team with a mixture of backgrounds and perspectives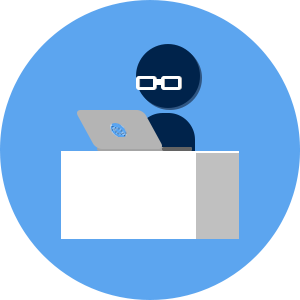 Postdoctoral Training Fellow in Cancer Bioinformatics (Dr Syed...
Key Information Salary: The starting salary is in the range of £38,607 - to £41,718 per annum exclusive based on previous relevant postdoctoral experience. If the candidate has not yet been awarded their PhD, the starting salary will be at £32,844 until the successful completion of their viva. Future progression is based on annual performance review. Duration of Contract: Fixed Term for 3 years Hours per week: 35 hours per week (Full Time) Job Details Summary of Role This position is based in the Breast Cancer Research Bioinformatics Team led by Dr Syed Haider at the ICR in Chelsea, London. We are interested in identifying genomic insults that drive therapy resistance, and prediction of therapeutic vulnerabilities in breast cancer. To identify these, we employ cutting-edge statistical methods and resultant biomarkers are validated in collaboration with co-investigators at the institute. We are seeking a postdoctoral researcher to focus on integrating multi-omic molecular... profiles from in-house clinical trials, patient-derived models and public datasets with a view of identifying: i) candidate molecular drivers of platinum/PARP sensitivity and resistance ii) biomarkers of disease aggressivity in BRCA-deficient breast cancers, and iii) therapeutic vulnerabilities for drug discovery in biomarker-defined groups of breast cancer. The successful candidate will be responsible for implementing supervised and unsupervised analytical approaches, and subsequent interpretation using a diverse range of sequencing datasets including bulk and single-cell/nuclei datasets. These analyses will focus on the in-silico discovery and validation of new biomarkers and mechanisms of disease progression. Applicants should hold a PhD in a computational/numerical subject, have programming and scripting experience, possess basic knowledge of biology and must be passionate about cancer research. The ICR has a workforce agreement stating that Postdoctoral Training Fellows can only be employed for up to 7 years as PDTF at the ICR, providing total postdoctoral experience (including previous employment at this level elsewhere) does not exceed 10 years Department Information: The Breast Cancer Now Toby Robins Research Centre at the ICR is the first centre in the UK entirely devoted to breast cancer research. Our goal is to advance research into the causes, diagnosis and treatment of breast cancer.. The Breast Cancer Research Bioinformatics Team is an interdisciplinary group of data scientists (~10) who are experts in genomic data analysis, machine learning and software development. We work in a highly dynamic and collaborative environment focussing on the identification of molecular markers of breast cancer by interrogating genomic, epigenomic and transcriptomic datasets profiled using bulk as well as single-cell assays (e.g. single cell RNA-Seq, single cell ATAC and single cell multiome). These molecular datasets are generated using patient samples and patient-derived models (xenografts and organoids), and hence interpreted alongside clinical covariates of patients. In particular, we are interested in the application and development of bioinformatics methods to help understand the molecular basis of treatment resistant breast cancers. For an informal discussion regarding the role, you may contact Dr. Syed Haider for further information by emailing Syed.Haider@icr.ac.uk
Bioinformatics Research Scientist
We're Anthony Nolan and we save the lives of people with blood cancer who need a stem cell transplant. We're unique. Thanks to the incredible donors on our register, our pioneering research and our passionate fundraisers, we give the chance of life to three people a day. But we won't stop there. We want to be there for everyone who needs a transplant; from finding a match, through every step of a patient's transplant journey. And together we can reach the remarkable day when we can save the lives of everyone with blood cancer. And now we want you to join our lifesaving team. We are looking for a Bioinformatics Research Scientist to join our Research division. Title: (Postdoctoral) Bioinformatics Research Scientist Salary: £35,000-£44,000 depending on qualifications/experience Contract: Permanent – Full Time Hours: 35 per week (standard Anthony Nolan working hours) Location: Initially remote working (due to Covid-19), normally based at Research Institute in Hampstead, London... (flexible working location will be considered) The Bioinformatics Research Scientist will work as part of the Bioinformatics team to deliver high quality analysis of our registry data, developing novel methodologies and algorithms for analysis when needed. You will also help support our work providing high throughput clinically accurate HLA sequencing on the Pacific Biosciences Sequel platform. Working in a small team your role will work on optimising the tools and software we use and development to provide out scientists with high quality data for our vital research. This role is ideal for an individual with a growth mindset, focused on driving innovation and efficiency in our work to ensure the biggest possible impact. Responsibilities/duties • Conduct and support analysis of registry data, developing novel methodologies and algorithms for analysis when needed • Conduct and support analysis of sequencing data, developing novel methodologies and algorithms for analysis when needed • Communicate frequently and effectively with other teams, including laboratory scientists and project leads, to discuss the bioinformatics requirements of any projects, report data, review results and ensure that the tasks are completed satisfactorily • Keep abreast of relevant literature and methodology developments relevant to the field • Address any programming requirements inherent in the management of this data. Minimum essential qualifications/experience: • An MSc in Bioinformatics/Computer Science or equivalent (this includes courses where the applicant can demonstrate practical programming and software development experience) • Post Doctoral candidates should be able to show suitable ability and previous experience if they do not have an applicable graduate degree Please check out the job description here, as well as our FAQs & Additional Info page to read about our benefits, values and recruitment policy. Release your remarkable, join our team and give someone a chance of life. Anthony Nolan is committed to equal opportunities & a living wage accredited employer All applicants must be able to demonstrate the right to work in the UK
(Postdoctoral) Bioinformatics Research Scientist
We're Anthony Nolan and we save the lives of people with blood cancer who need a stem cell transplant. We're unique. Thanks to the incredible donors on our register, our pioneering research and our passionate fundraisers, we give the chance of life to three people a day. But we won't stop there. We want to be there for everyone who needs a transplant; from finding a match, through every step of a patient's transplant journey. And together we can reach the remarkable day when we can save the lives of everyone with blood cancer. And now we want you to join our lifesaving team. We are looking for a Bioinformatics Research Scientist to join our Research division. Title: (Postdoctoral) Bioinformatics Research Scientist Salary: £35,000-£44,000 depending on qualifications/experience Contract: Permanent – Full Time Hours: 35 per week (standard Anthony Nolan working hours) Location: Initially remote working (due to Covid-19), normally based at Research Institute in Hampstead, London... (flexible working location will be considered) The Bioinformatics Research Scientist will work as part of the Bioinformatics team to deliver high quality analysis of our registry data, developing novel methodologies and algorithms for analysis when needed. You will also help support our work providing high throughput clinically accurate HLA sequencing on the Pacific Biosciences Sequel platform. Working in a small team your role will work on optimising the tools and software we use and development to provide out scientists with high quality data for our vital research. This role is ideal for an individual with a growth mindset, focused on driving innovation and efficiency in our work to ensure the biggest possible impact. Responsibilities/duties • Conduct and support analysis of registry data, developing novel methodologies and algorithms for analysis when needed • Conduct and support analysis of sequencing data, developing novel methodologies and algorithms for analysis when needed • Communicate frequently and effectively with other teams, including laboratory scientists and project leads, to discuss the bioinformatics requirements of any projects, report data, review results and ensure that the tasks are completed satisfactorily • Keep abreast of relevant literature and methodology developments relevant to the field • Address any programming requirements inherent in the management of this data. Minimum essential qualifications/experience: • An MSc in Bioinformatics/Computer Science or equivalent (this includes courses where the applicant can demonstrate practical programming and software development experience) • Post Doctoral candidates should be able to show suitable ability and previous experience if they do not have an applicable graduate degree Please check out the job description here, as well as our FAQs & Additional Info page to read about our benefits, values and recruitment policy. Release your remarkable, join our team and give someone a chance of life. Anthony Nolan is committed to equal opportunities & a living wage accredited employer All applicants must be able to demonstrate the right to work in the UK